Car Service From Denver to Steamboat Springs
Only Private Shuttle Service
Easy online booking for all your transportation needs
Door-to-door private car service
Safe travel with experienced and helpful drivers
Airport greeting and no problems if your flight is delayed
A great alternative to taxis and shared-ride services
Reduce stress, no haggling at the airport, no queues for Uber or Lyft
Luxury cars with professional chauffeurs
All major credit and debit cards accepted
CHILD SEATS: free of charge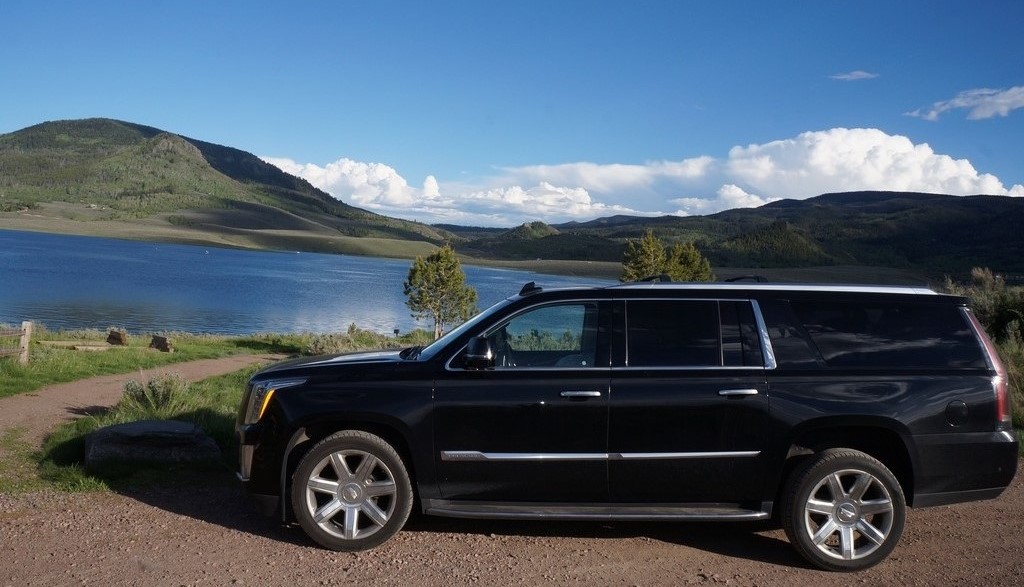 Steamboat Springs Private Airport Shuttle from Denver
When it comes to traveling from the bustling city of Denver to the serene mountain town of Steamboat Springs, the journey can be just as important as the destination itself. Whether you're planning a winter ski getaway or a summer retreat, ensuring a comfortable and stress-free journey is essential. That's where Silver Mountain Express comes in to make your trip a memorable one.
Our Services:
At Silver Mountain Express, we specialize in providing top-notch car service from Denver to Steamboat Springs. Our commitment to excellence and customer satisfaction sets us apart as a trusted transportation partner. Here's what you can expect when you choose us:
Private Transportation: Enjoy the convenience of a private car service tailored to your schedule and preferences. No need to wait for crowded shuttles or worry about sharing your ride with strangers. Your journey is entirely your own.
Professional Chauffeurs: Our experienced chauffeurs are more than just drivers; they are your guides to a safe and enjoyable trip. They are well-versed in navigating the mountainous terrain and ensuring a smooth ride.
Luxury Fleet: Select from our fleet of modern and well-maintained vehicles, including sedans, luxury SUVs, and spacious vans. We have the perfect vehicle to accommodate your group size and luggage needs.
Safe and Reliable: Safety is our top priority. Our vehicles are equipped with the latest technology and safety features to ensure a secure journey. You can trust us to get you to Steamboat Springs safely.
Scenic Views: While traveling through Colorado's stunning landscapes, you won't want to miss a moment of the picturesque views. Our comfortable vehicles allow you to relax and soak in the beauty of the Rocky Mountains.
Products and Add-Ons:
In addition to our exceptional car service, we offer a range of products and add-ons to enhance your trip:
Child-Friendly Services: Traveling with kids? We provide car seats and booster seats to ensure the safety of your little ones.
Pet-Friendly Travel: Don't leave your furry friends behind. We offer pet-friendly transportation options to accommodate your four-legged family members.
Ski and Snowboard Transport: If you're hitting the slopes, we have specially equipped vehicles to transport your ski and snowboard equipment safely.
Online Booking: Easily book your Denver to Steamboat Springs car service through our user-friendly online system. It's quick and convenient, allowing you to plan your trip with ease.
24/7 Availability: We're available around the clock to cater to your travel needs. No matter when your flight arrives or departs, we've got you covered.
Book Steamboat Springs Private Car Service Now!
4-Day Ski Trip to Steamboat Springs with Silver Mountain Express
Are you ready for an unforgettable winter adventure in the picturesque mountain town of Steamboat Springs? Look no further! Silver Mountain Express is here to make your 4-day ski trip to Steamboat Springs an experience to remember. Buckle up and get ready for a journey filled with pristine slopes, cozy après-ski moments, and breathtaking mountain views.
Day 1: Arrival in Style
Your journey begins with a private car service from Denver to Steamboat Springs. Our professional chauffeurs will ensure a safe and comfortable ride, allowing you to relax and take in the scenic beauty of the Rocky Mountains. Upon arrival, check into your chosen accommodations in Steamboat Springs and prepare for the days of adventure ahead.
Day 2: Hit the Slopes
Wake up to a winter wonderland and head to Steamboat Springs Ski Resort. Known for its world-class skiing and snowboarding, Steamboat offers slopes for all skill levels. Whether you're a seasoned pro or a beginner, you'll find the perfect trails to carve up the mountainside. After a day on the slopes, unwind with a soak in the Strawberry Park Hot Springs, a rejuvenating experience amidst the snow-covered landscapes.
Day 3: Explore the Beauty
Take a break from skiing and explore the natural beauty of Steamboat Springs. Embark on a snowshoeing adventure or cross-country skiing expedition along scenic trails. Visit the stunning Fish Creek Falls, a frozen spectacle in the winter months. In the evening, wander through downtown Steamboat Springs, filled with charming shops, galleries, and delectable dining options.
Day 4: More Skiing and Winter Carnival
Return to the slopes for another day of skiing or snowboarding. Steamboat Springs Ski Resort offers endless opportunities for winter sports enthusiasts. If you plan your visit in January, don't miss the Steamboat Springs Winter Carnival. Marvel at breathtaking ice sculptures, witness a dazzling nighttime parade, and partake in the winter festivities that make Steamboat Springs a unique winter destination.
Day 5: Departure
On your final day, bid farewell to Steamboat Springs. Our private car service will ensure a comfortable and timely departure from your accommodations to Denver. Reflect on the memories made during your 4-day ski trip, and start planning your next adventure in the Rockies.
Estimating expenses for a 4-day ski trip to Steamboat Springs can vary widely depending on your preferences, group size, and specific activities. However, here's a rough breakdown of potential expenses:
Accommodation: The cost of lodging can vary significantly based on your choice of hotel, resort, or vacation rental. On average, you can expect to spend anywhere from $150 to $400 or more per night, depending on the level of luxury and the time of year you visit.
Transportation: This includes your round-trip private car service from Denver to Steamboat Springs, which can cost around $1950 or more, depending on the vehicle type and the number of passengers.
Ski Passes: Lift tickets at Steamboat Springs Ski Resort typically range from $150 to $200 per day. Multi-day passes and packages may offer some savings.
Equipment Rental: If you don't have your own gear, renting skis, snowboards, boots, and poles can cost approximately $40 to $60 per day.
Meals: Dining costs can vary widely based on your choices. Budget-conscious travelers can expect to spend around $50 to $75 per day on food, while dining at upscale restaurants may cost significantly more.
Activities: Additional activities such as hot springs admission, snowshoeing, or ice skating may add to your expenses. Budget around $20 to $50 per activity.
Miscellaneous: This category includes expenses for incidentals, souvenirs, and any additional entertainment. Plan for around $50 to $100 for miscellaneous expenses over four days.
Keep in mind that these are approximate estimates, and your actual expenses may vary. To get a more accurate budget, it's essential to research specific accommodations, activities, and transportation options and factor in any discounts or package deals that may be available. Additionally, consider your personal spending habits and preferences when planning your budget for a 4-day trip to Steamboat Springs.
Steamboat Springs Ski Resort and Places to Visit:
Steamboat Springs is renowned for its world-class ski resort, offering exceptional skiing and snowboarding experiences. Whether you're a seasoned pro or a beginner, the slopes of Steamboat are perfect for all skill levels. The resort also features a charming mountain village with cozy restaurants, boutiques, and après-ski activities.
Beyond the slopes, Steamboat Springs has much to offer:
Strawberry Park Hot Springs: Relax in natural hot springs surrounded by snow-covered landscapes, providing the perfect après-ski escape.
Fish Creek Falls: Explore the frozen beauty of Fish Creek Falls, a spectacular sight in the winter months.
Downtown Steamboat Springs: Stroll through the charming downtown area, filled with boutique shops, galleries, and delicious dining options.
Snowshoeing and Cross-Country Skiing: Experience the tranquility of the mountains while snowshoeing or cross-country skiing on scenic trails.
Steamboat Ice Sculptures: If you visit in January, don't miss the Steamboat Springs Winter Carnival, featuring breathtaking ice sculptures and winter festivities.
When you choose Silver Mountain Express for your car service from Denver to Steamboat Springs, you're not just booking a ride; you're investing in a premium travel experience. Whether you're a solo traveler, a family, or a group of friends, we have the perfect transportation solution for you. So sit back, relax, and let us take you on a scenic and comfortable journey to Steamboat Springs. Book your ride today and experience the Silver Mountain Express difference.
Book Steamboat Springs Private Car Service Now!
Private Shuttle to Vail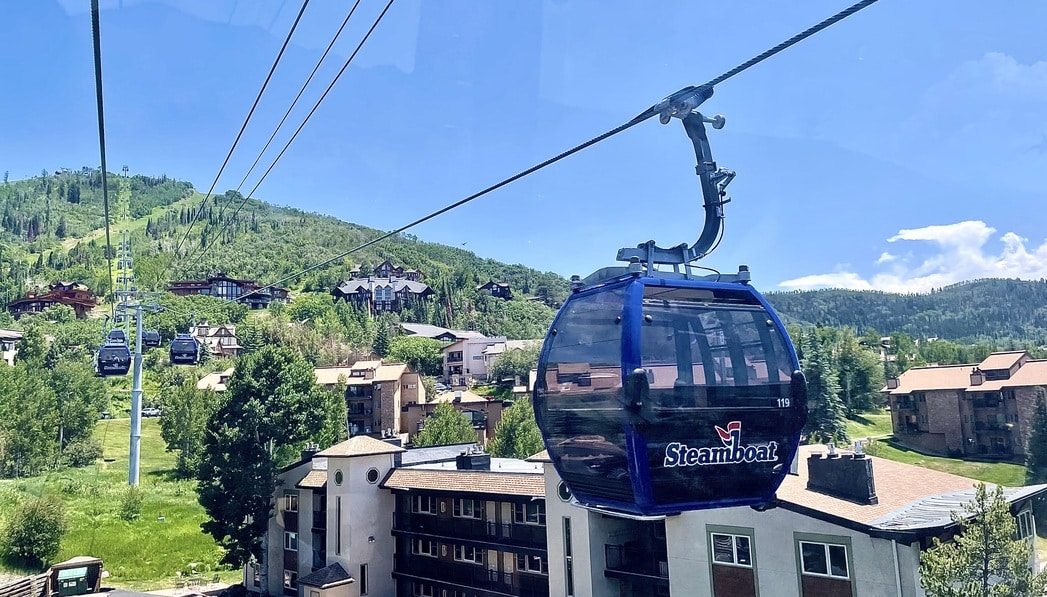 Transportation
Denver to Steamboat Springs Car Service
Silver Mountain Express
Silver Mountain Express
,
Telephone No.7204404202
Vail, Colorado
The Pros of Hiring a Private Shuttle Comfort: Hiring a private transportation service eliminates the need to navigate and drive yourself. You can relax and enjoy the scenery along the way. Professional Drivers: Private transportation services employ professional and experienced drivers who are knowledgeable about the area. Door-to-Door Service: Private transportation services can pick you up and drop you off at specific locations. They provide a hassle-free travel experience.
Experience a smooth and comfortable journey from Denver to Steamboat Springs with our premium car service. Silver Mountain Express provides safe and stylish transportation, allowing you to relax and enjoy the scenic ride to this picturesque mountain town.