Car Service From Denver to Steamboat Springs
24/7 Customer Service
Easy online booking for all your transportation needs
Door-to-door private car service
Safe travel with experienced and helpful drivers
Airport greeting and no problems if your flight is delayed
A great alternative to taxis and shared-ride services
Reduce stress, no haggling at the airport, no queues for Uber or Lyft
Luxury cars with professional chauffeurs
All major credit and debit cards accepted
CHILD SEATS: free of charge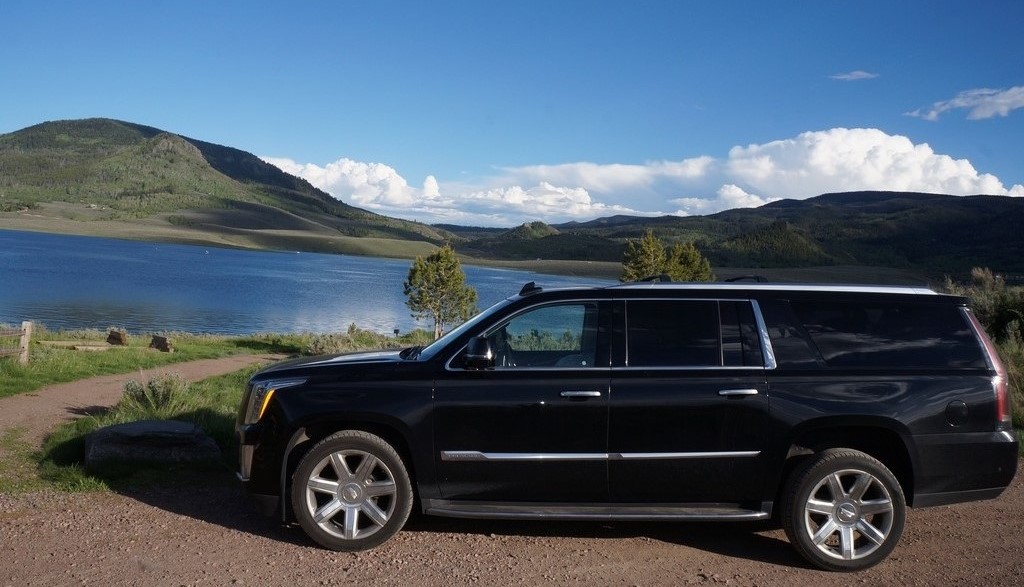 Book now
Steamboat Springs Airport Shuttle from Denver
Silver Mountain Express provides a non-shared car service of airport shuttle from Denver to Steamboat Springs. If you have a great opportunity to escape from your daily routine, but you don't have a proper car, have no worries.
Silver Mountain Express – specializes in luxury SUV transportation from Denver to Steamboat Springs. Our priority is the safety of our clients. We offer luxury transportation and car service from Steamboat Springs to Denver International Airport-DEN as well.
Comfortable transportation to Steamboat Springs
Silver Mountain Express this winter is offering the best value private car service from Denver to Steamboat Springs. With a new fleet of small and large SUVs, we aim to take price and service to the next level. Denver to Steamboat Springs private transfer rates starts from $585. Private car, VIP transfers with a professional driver at your service. Transfers to and from Steamboat Springs as well as to and from Denver airport. Luxury, comfortable vehicles that can seat up to six people. You can always request a 7 passenger SUV in advance. Available for 24/7 transfer.
RATES
| Denver International Airport (one-way) | Large SUV 6 Passengers | Large SUV 7 Passengers |
| --- | --- | --- |
| Vail/Avon | $500 | $550 |
| Aspen/Snowmass | $950 | $1000 |
| Beaver Creek/Bachelor Gulch | $500 | $550 |
| Breckenridge/Keystone | $500 | $550 |
| Cordillera | $550 | $600 |
| Frisco/Silverthorne/Copper | $450 | $500 |
| Eagle | $700 | $800 |
| Edwards/Arrowhead | $550 | $600 |
| Glenwood Springs | $850 | $900 |
| Grand Junction | $950 | $1000 |
| Idaho Springs | $300 | $350 |
| Steamboat Springs | $900 | $950 |
| Winter Park | $500 | $550 |
We are glad to help our customers with information on our blog posts about the destinations to which they choose to go. This time we will tell you why Steamboat Springs is so great. This city is known as one of the best winter destinations for ski lovers. Tourism is developing due to the Steamboat Ski Resort, located on Mount Werner, with the highest altitude at 3.220 m above the sea.
One of the best attractions in Steamboat Springs is the Yampa River. This river is an important part of the Colorado River System. An interesting event held each year on the first weekend of June is called The Yampa River. This event gathers the best of national and international world-class at kayaking. A lot of tourists are coming here especially to get the full package of fun and joy. The festival is also created to protect the last major river from Colorado. One of the funniest days of the festival is The Crazy River Dog Contest, where the dogs must cross the river with a stick in their mouth.
You should totally not miss the Cowboy Downhill in Steamboat Springs. The event is held each year in January, and it's the most amusing ski event you have ever seen. The event gathers over one hundred national and international professional rodeo cowboys. It is also a great way for Steamboat Springs to attract a lot of tourists.
Have you heard about Fish Creek Falls in Steamboat Springs? It's the main attraction of the Fish Creek Canyon. It's one of the best ways to escape in nature with your family, and it's accessible for everyone who wants to get there. Whenever you choose to visit this destination, you will have something to do or at least to admire.
We hope we made you interested in traveling from Denver to Steamboat Springs. We will be glad to provide car service from Denver to Steamboat Springs and back. Choose the best – choose Silver Mountain Express private car service.