Private shuttle from DIA to Vail
Around-the-Clock Customer Support
Effortless online reservations for all transport requirements
Direct-to-destination private car services
Travel securely with seasoned and accommodating chauffeurs
Airport welcome and hassle-free adjustments for flight delays
A superior choice over taxis and shared-ride options
Eliminate worries: skip airport negotiations and waiting lines for Uber or Lyft
Elegant vehicles driven by expert chauffeurs
We accept all primary credit and debit cards
Complimentary child seats are available.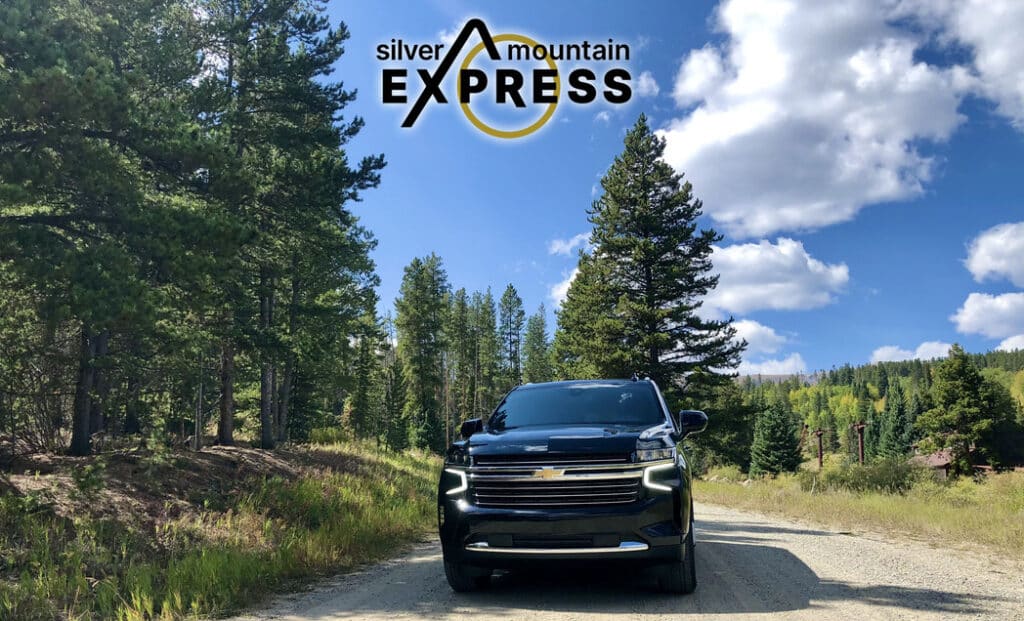 Private shuttle from DIA to Vail
You're going to need a private shuttle from DIA to Vail or private transportation from Vail to DIA for sure. Vail is one of the premier winter resorts in the world. Village of Vail features world-class recreation and shopping as well as some of the best skiing in Colorado. Vail is only a two-hour commute from Denver and only a short drive to many other beautiful resorts. Due to Vail's favorable location in the Rocky Mountains, the average temperature is extremely mild. You will enjoy more sunny days on the powdery slopes of  Vail than anywhere else!  Vail is a unique year-round family-friendly mountain resort where is never a shortage of activities to enjoy. There's just as much to do and see in the summer as you'd expect in winter in Vail. Vail is truly one of Colorado's greatest attractions!
Rates from DIA – Denver International Airport to Vail
Rates from DIA to Vail
Private transportation from DIA to Vail
Located just over two hours from the Denver International Airport, Vail is Colorado's largest ski resort. Vail has over 5,200 acres of beautiful terrain for thousands of guests to occupy every year. Vail is a perfect option, whether you are new to skiing or snowboarding or if you want to have the ski lodge resort experience without the sport.
The winter season opens on November 20th and closes on April 18th. There are over 5,300 acres of skiable terrain, and 645 acres of that is Blue Sky Basin. A little over 3,000 are back bowls, and the front side covers over 1,600 acres of terrain.
Over 50% of the terrain in Vail would be considered best for advanced skiers, and almost 30% is ideal for those of intermediate skill. Beginners have nearly 20% of the terrain to explore themselves. There are over 195 different trails to explore in Vail, and getting around the trails and resorts is not a difficult task with the 31 different lifts to use. Riva Ridge is the longest run at four miles, and the peak elevation in vail is over 11,000 feet. Vail gets an annual snowfall level of 354 inches, so there's plenty of powder to go around.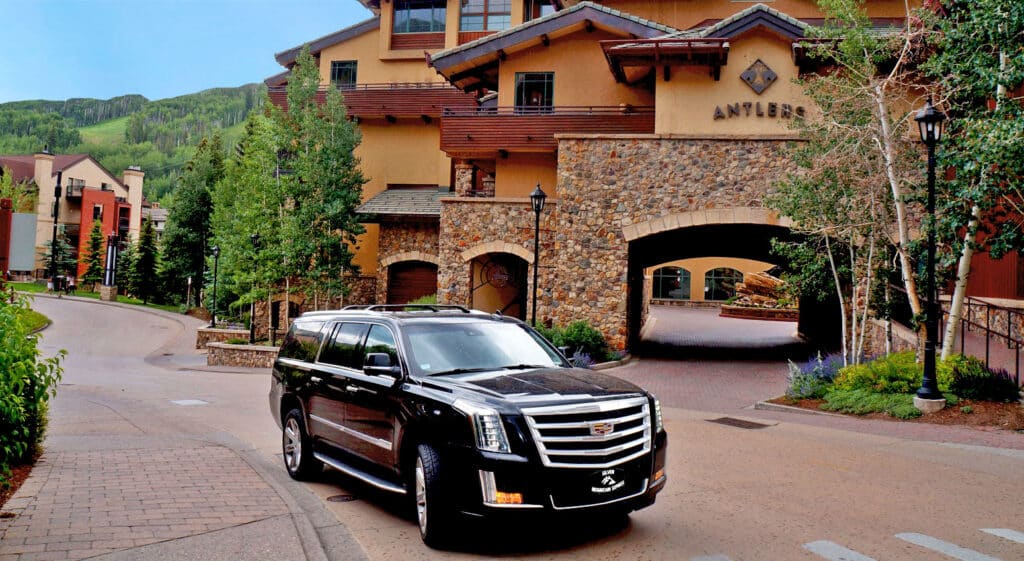 Resorts in Vail
As far as resorts go, Vail does not even come close to falling short. There are plenty of cabins, lodges, and luxury hotels and accommodations to choose from. Depending on how far you want to be from skiing and the other activities you wish to participate in, you should decide where you want to stay. If you're going to be within a 5-minute walk of skiing, check out Grand Hyatt Vail, Vail's Mountain Haus, The Arrabelle at Vail Square, and Manor Vail Lodge. There are plenty of skiing places and winter sports activities. If you prefer to stay slightly farther out but have easy access to the shuttle route, check out the Vail Racquet Club Mountain Resort. Book your private shuttle from DIA to Vail today!
Activities in Vail
Many people come to Vail to participate in the skiing and winter sports the area offers. If you are interested in activities outside of skiing, there are plenty of options for you, especially if you decide to come during the off-season. Zip-lining and the alpine coaster is the perfect option for those seeking out a thrill. Still, if you are looking for more tame adventures, there are options for you to relax and peruse the area.
The Betty Ford Alpine Gardens are the perfect place to check out if you want to learn and explore more about the area. It sits on the main walkways of Vail Valley Drive and is extremely easy to find. These gardens are open year-round, but June through August's peak season. During the summer, free concerts are happening at Gerald R. Ford Amphitheater, and children ages 5-12 can participate in a scavenger hunt in Vail's Children's Garden. The summer and fall offer a well-rounded farmers market, and if you want to spend time on the mountain during the off-season, a hike up Vail Mountain is free and 3.2 miles each way.
While most of those activities are best suited for the offseason and spring to fall months, there are activities you can do outside of skiing during the thick of winter. Snowmobiling is an excellent option for those who aren't skilled on skis or boards or want to rest their legs for a day. It still can boost your adrenaline and get you moving. Check out a spa day at your resort, as most have some spa or massage offerings. Cabin restaurants are a super popular experience for those staying around Vail. Game Creek is the perfect place to start for a mountainside dining experience. Exploring the European-inspired Vail village is a must if you stay in the area and look for something to do outside of skiing. There are plenty of shops, art galleries, and restaurants to explore.
Private shuttle to Vail with Silver Mountain Express
You will not necessarily need a vehicle to move around Vail village. Anyway, you will need a car service from DIA to Vail Ski Resort since it's two hours away. Vail offers a shuttle throughout the area that can get you where you need while you are there, and the town is small enough that it is simple enough to move around on foot.
However, you will need a reliable private shuttle from DIA to Vail. The Denver Airport is two hours away from Vail. Your ride can be made simple and easy with Silver Express Transportation. We always welcome and greet our customers at the airport and make sure they are ready to leave and head to their resort. You can easily book our services online and avoid queueing for Uber, Lyft, or taxi cabs. Child seats are free of charge if you need them, and there is no problem if your flight is delayed. Our luxury cars come in various sizes and styles, and you can select whether you want an SUV or a luxury van. We guarantee the professional, experienced chauffeurs to get you where you need to be in Vail, whenever you need to be there.
Traveling to a new area can be overwhelming, and the stress of figuring out transportation on your own can take some excitement out of your trip. We can help you to avoid any stress with our door-to-door private car service. Silver Mountain Express will ensure you get the best car service from DIA to Vail resort in time to accomplish all of the skiing and mountainside activities you have planned. Vail is the perfect place to go for time away, whether it is the middle of summer or winter. There are plenty of activities to do while there. Let us take you stress-free from DIA to Vail to your destination, so you can enjoy all that Vail has to offer.
Book Your Ride from DIA to Vail