Private transportation from Denver airport to Breckenridge
Silver Mountain Express car service offers private transportation from Denver airport to Breckenridge. The Silver Mountain Express is straightforward to get from Denver International Airport (DEN) and back. It's just a 90 miles ride. Enjoy your spectacular ride to Breckenridge in every season of the year. Give us a try and experience our luxury service with a personal touch. You will travel with us in style and comfort. It's more than just transportation to your favorite Colorado Mountain Resort – it's taking pleasure from the view of the glittering slopes, distant mountain peaks, the majestic green of the summer, or yellow aspen scenery of the fall.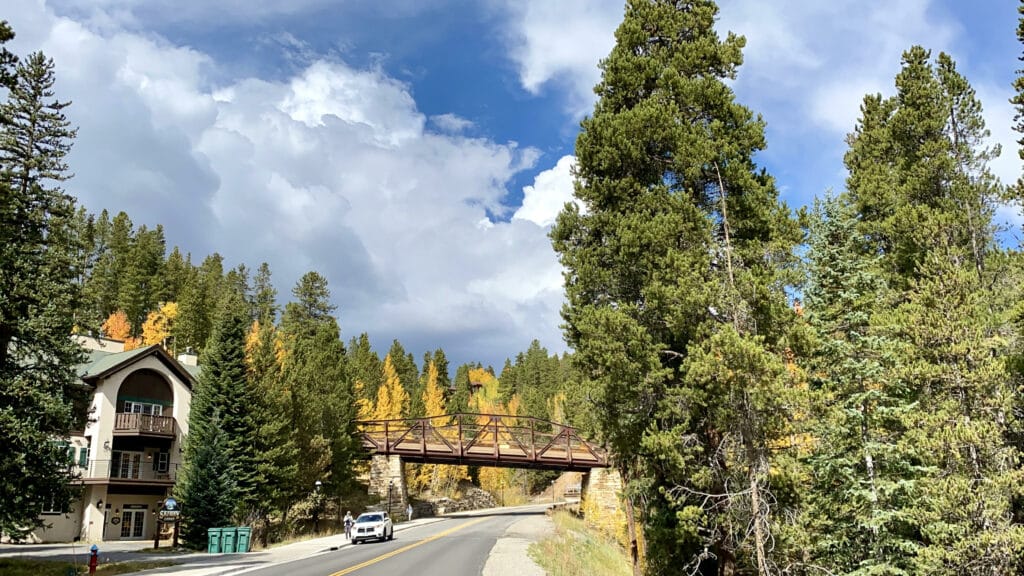 Sit back, relax, and let someone else do the driving. It is precious to know that there is the Silver Mountain Express car Service that helps you relax. It is safe, quick, and affordable. Get your worry-free, comfortable drive. Don't get frustrated after your flight trying to find your driver or looking for the pick-up location. You get into a comfortable Silver Mountain Express vehicle waiting just for you. Our certified drivers have years of experience driving in winter conditions. We own a fleet of luxurious and modern cars all at your disposal. With us, you can enjoy the ultimate convenience and comfort.
RATES
On the way to the vacation of your lifetime, you will experience the benefits of being driven – no worries about high traffic or finding your way.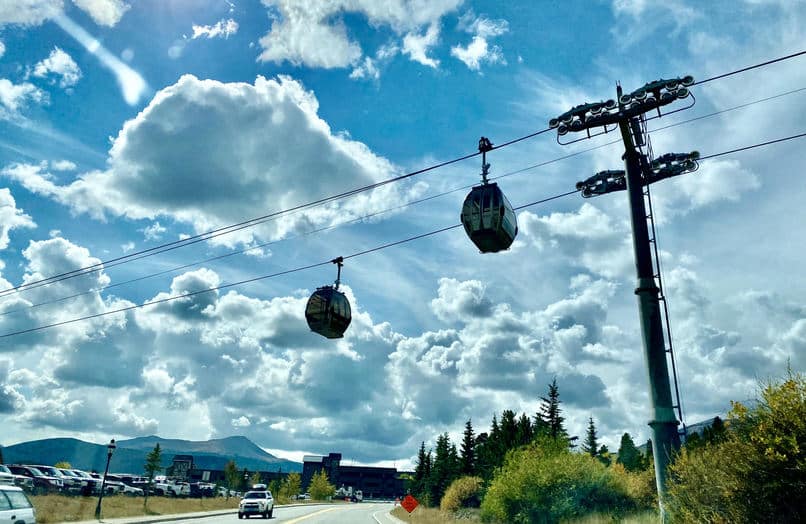 Enjoy the scenic view of Breckenridge resort with a Free Gondola Ride in Breckenridge during summertime.
The four seasons of Breckenridge
Welcome to Breckenridge, one of the most famous mountain resorts in the world. Suppose you want to enjoy winter sports and other outdoor activities along with the epic beauty of the Victorian town. In that case, you will find it all in Breckenridge, Colorado, at the base of the Rocky Mountains. It is an exquisite combination of year-round alpine activities and Gold Rush history.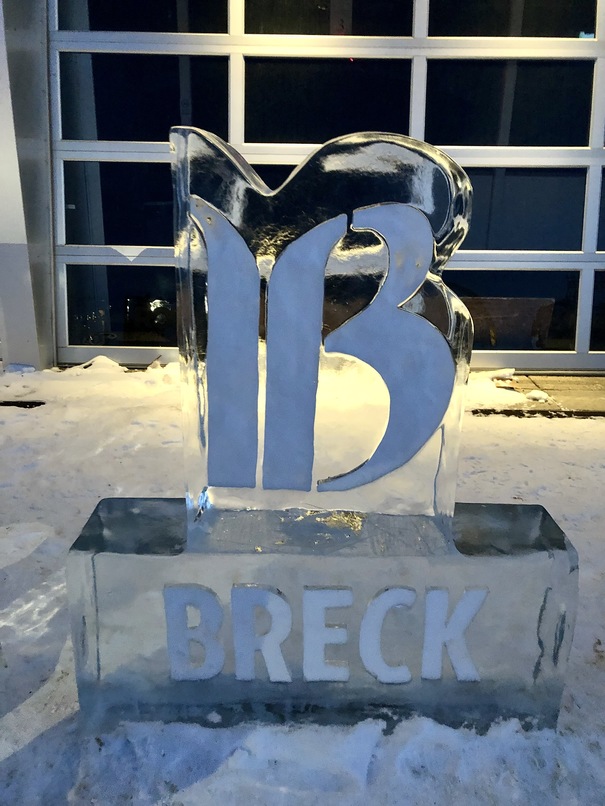 Make sure to visit the International Snow Sculpture Championships in Breckenridge on January 24 – 30, 2022 during your visit.
Breckenridge is a paradise for numerous activities. Five massive peaks and ample amounts of snow provide perfect conditions for skiing and snowboarding. It is an awe-inspiring experience for beginners and experienced skiers with terrain parks for each of four ski levels.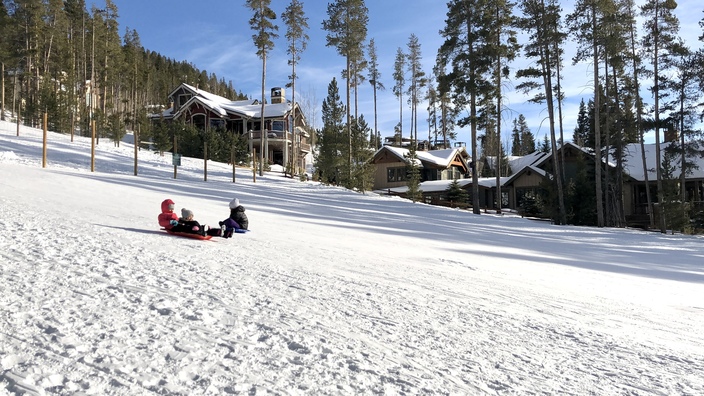 Carter Park is the most popular location for free sledding during wintertime in Breckenridge, the most scenic sledding you could ever experience in your life.
Book now
Winter in Breckenridge
If you think winter is what makes the stellar mountain peaks attractive, you are wrong. Fall in Breckenridge, the season of golden aspens, is unquestionably the most beautiful time to visit it. And it's not only the endless activities like hiking, mountain biking, or flies fishing, but it's also taking part in numerous fall festivals – Oktoberfest, Wine Classic, Spirits Festival, etc.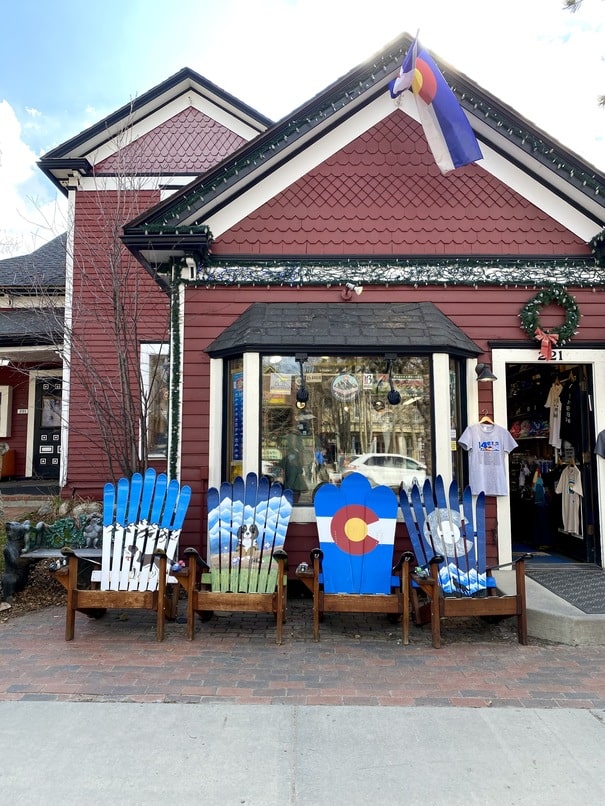 You should not underestimate Breckenridge's summers. Without a layer of snow, views of the mountain are even more breathtaking. And again, there are endless outdoor activities sprinkled with numerous festivals, concerts, competitions, and celebrations.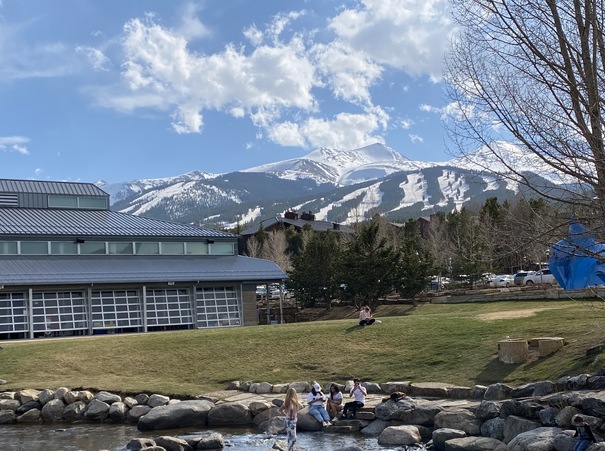 Choose the season that best suits your preferences or visit Breckenridge in different seasons. Enjoy winter sports, go hiking or biking, climb challenging summits, plan a day on the river fishing, rafting or kayaking, play golf, or relax and get some sun. Enjoy fine Colorado ales in pubs in the colorful Main Street in the spirit of the 1880s. Stay in numerous luxury accommodations.