about us
we are a

luxury private airport car company

committed to creating positive impact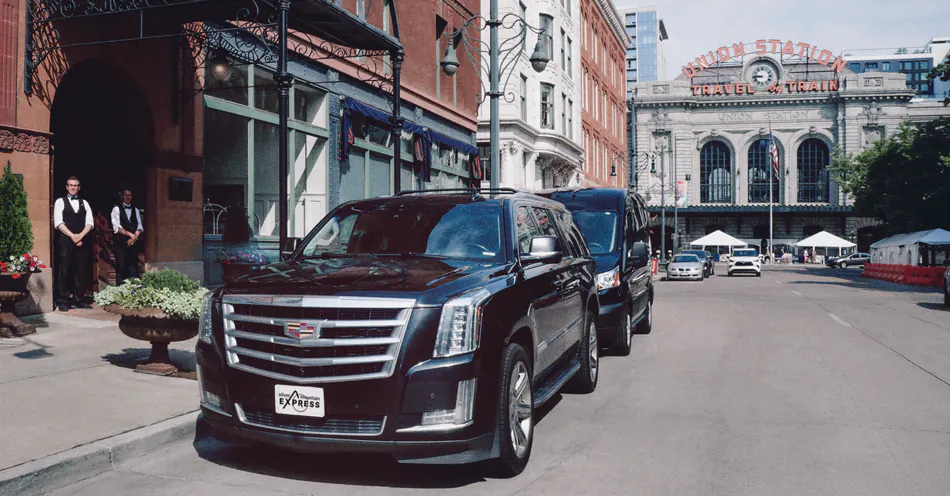 Private Car Service - Luxury SUVs & Executive Vans. Best Denver Car Service & Private Transportation.
98,5 %
positive feedback our clients
24+
fantastic Colorado locations

50k
the minimum cost of our SUV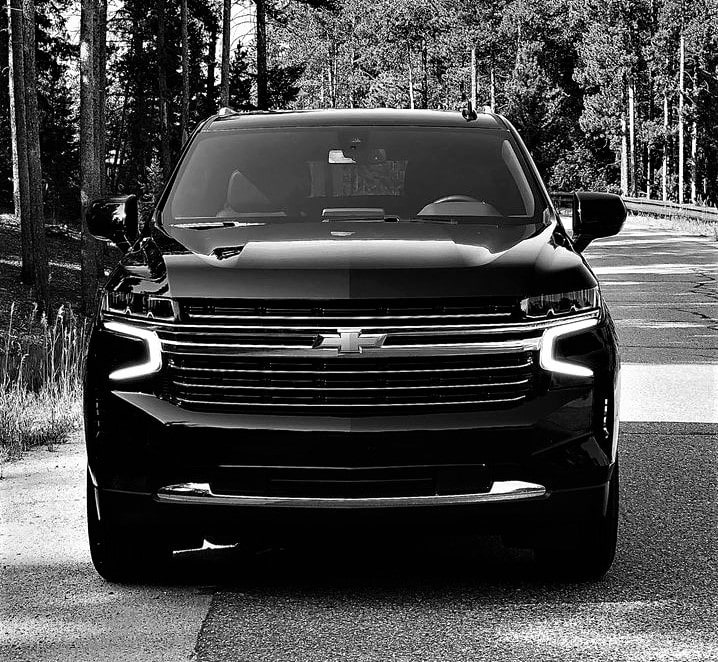 We provide private luxurious transfers 24 hours a day, 7 days a week from Denver Downtown and Denver International Airport (DEN) to Vail, Aspen, Breckenridge, Steamboat Springs, Keystone, Copper Mountain, and all Colorado Area. We are proud to be a part of Denver limo and Denver airport transportation services in Colorado. You will receive the highest level of customer service with an emphasis on professionalism and safety. All our chauffeurs are professional drivers well versed in city and mountain driving.
Luxury transportation and car service from Denver. Are you looking for a safe, comfortable limo service from Denver International Airport (DEN) to Vail ski resort? No problem. Our professional driver will meet you at the Denver International Airport on time and assist you with any needs. Use Silver Mountain Express to book private transportation from Denver to Vail. We provide luxury transportation from the Denver International Airport (DEN) and Eagle-Vail Airport to Vail, Aspen, Breckenridge, Keystone, Winter Park, Steamboat Springs, Beaver Creek, and surrounding Colorado ski resorts.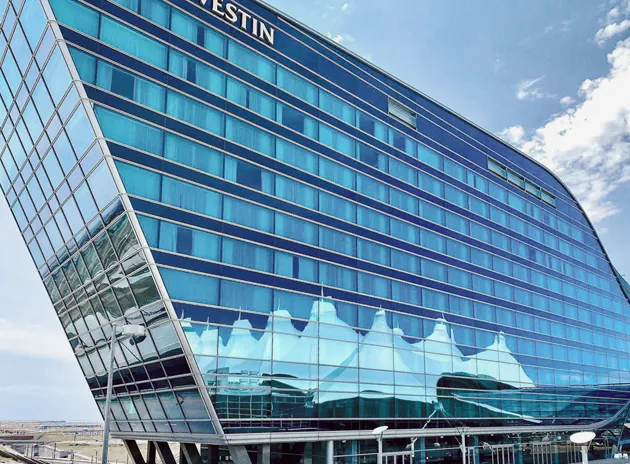 Best non-shared transportation in Colorado. What sets us apart? A commitment to not only meeting your transportation needs but surpassing them! Luxury is all about going above and beyond to make sure every detail is in place. So, whether it's private transportation to and from Denver International Airport (DEN), or a private ride to Colorado's famous ski resorts, such as Breckenridge and Vail, you get to experience the difference between getting driven and being chauffeured. You will get stress-free transfers from/to Denver International Airport (DEN) and Eagle-Vail Airport (EGE). We serve 24/7.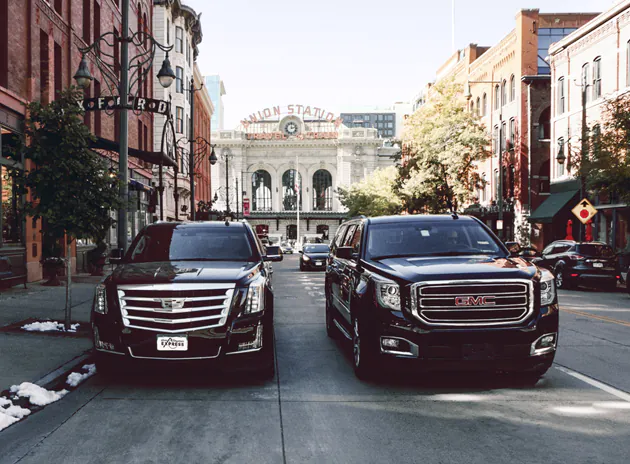 Denver to Vail is our most common journey. It's our privilege to transfer you from the Denver International Airport (DEN) to Vail, from the Eagle-Vail Airport (EGE) to Vail, or any Colorado ski resort. Our luxury fleet is gassed up and ready to meet all your travel needs in colorful Colorado! The royal treatment doesn't only begin when we pick you up. Our committed customer service team will happily answer your questions and respond to your concerns before and after receiving our services. Travel with comfort, class, and convenience. Travel with Silver Mountain Express
some more
general information
What is the cancellation policy?
Cancellation must be made 72 hours before the pick-up time, or cancellation fees (full charge) will be assessed.
How to make a reservation?
You can make a reservation by phone at +17204404202 or our website at silvermountainexpress.com/reservation/
What type of credit cards do you accept?
Silver Mountain Express accepts Visa, MasterCard, Discover, and American Express.
Do you accept cash?
Only credit card payments.
What to do to reserve a car?
A valid credit card is needed to hold all reservations.
How far in advance can the reservation be made?
We suggest making reservation 12 hours in advance; for a last-minute reservation, please call us at +17204404202.
Are vehicles insured?
All vehicles at Silver Mountain Express are fully licensed and insured.
Does the company provide car seats or booster seats?
Yes, you can always request in advance a car or booster seat at no charge.
Is smoking allowed in vehicles?
No, all of our vehicles are NON-SMOKING. If any passenger smokes in a vehicle, a minimum cleaning fee of $300 will apply, plus the cost of repairs for any damage related to smoking.
What are the hours of operation?
Our dispatch office is open 24 hours a day. Our vehicles run 365 days a year, 7 days a week, 24 hours a day.
What if the passenger wants to stop at Grocery, Liquor stores, or Colorado dispensaries?
Grocery, Dispensary, and Liquor Store stops are available at $180/up to an hour. All stops has to be prearranged in advance.
Is there a minimum amount of time I must pay for?
What is a meet and greet at the Denver International Airport?
1. Check your phone for your driver's phone number when you arrive at the Airport.
2. Call or text immediately to let your driver know you have arrived. If you did not receive a message from your driver, call Customer Service at +17204404202
3. Proceed to baggage claim and collect all luggage.
4. After you collect all your bags, proceed to the exit. Text or call your driver immediately with the door number. It takes the driver up to 5 minutes to get there from the holding area after you text the door number. Doors 507 through 511 on the east side. Doors 506 through 510 on the west side.
5. After you exit, cross the first street. On the first island, there will be a booth with a sign that reads "LIMO." Your driver will be waiting for you on the island.
* If you don't have a mobile phone to contact us: tell the airport personnel in the limo booth that "Silver Mountain Express" is making the pickup. The person in the booth will call dispatch, and your driver will arrive within five minutes.
WHEN ARRIVING FOR PICKUP, PLEASE MAKE SURE YOU HAVE ALL OF THE PEOPLE AND BAGS IN YOUR PARTY. WE ARE NOT ALLOWED TO WAIT FOR STRAGGLERS AS THIS WILL CAUSE FURTHER DELAYS.
What if a passenger loses or leaves belongings in the vehicle?
Always check to make sure you have all of your personal belongings with you before you exit the vehicle. If you discover you have lost or forgotten an item, please call our office. If the chauffeur finds the item, you can pick it up, or we can drop it off at the location of your choice for a charge. We are NOT responsible for ANY lost or misplaced belongings.
Are pets allowed in the vehicle?
Yes, pets are allowed in the vehicle. Please notify us when making a reservation that a pet will be traveling in the vehicle. There is an additional $100 cleaning fee for all fares.