Centennial Airport Private Transportation
Flying into and out of Centennial Airport can be tough, especially when you don't have a reliable transportation to handle your ground transportation. Sometimes getting from the Centennial Airport to your destination in Denver can be time-consuming and expensive. However, the Silver Mountain Express airport luxury transfer service makes business and leisure travel easy.
For a taste of luxury along with comfort, reliability, and ruggedness, Silver Mountain Express private transportation is what you need. When you choose Silver Mountain Express private transportation from Centennial Airport to Denver, you can expect a reliable, safe, and efficient service. Our fleets are adequately licensed and insured to give you the best airport transfer you deserve.
Book Your Centennial Airport Shuttle Today!
Transportation from Centennial Airport
Our Centennial Airport transportation service is provided by a team of professionals backed by a hospitality culture. With the 24/7 dispatch team, our knowledgeable drivers will navigate the road networks safely, delivering you to your hotel, home, or business meeting efficiently and stylishly. They know exactly where they are going, and you can be confident your Centennial Airport pickup or drop-off is in capable hands.
We always aim to meet our clients' expectations and to exceed them. Silver Mountain Express' drivers are licensed, highly experienced, and courteous. You will be met by a professional driver who is prepared to make your airport transfer from Centennial Airport to Denver safe and comfortable.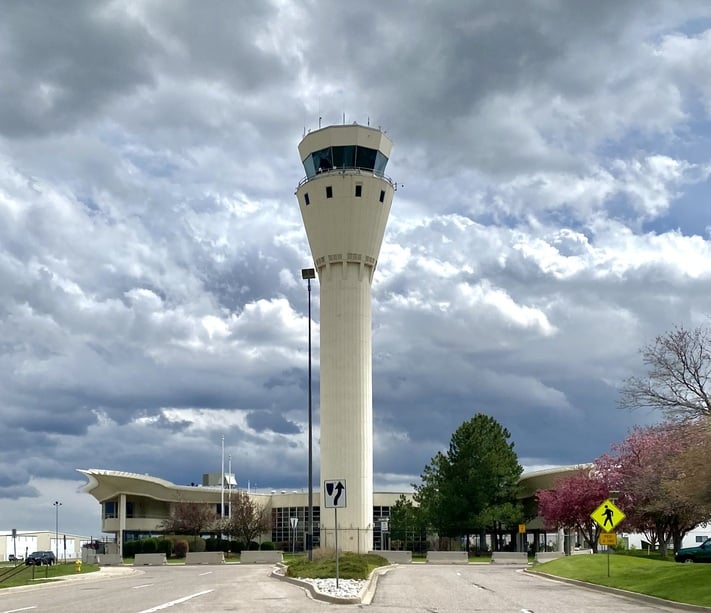 Private Car Service From Centennial Airport To Denver
Welcome to Denver, the Mile High City, where urban sophistication meets outdoor adventures. It is the capital of Colorado and an American metropolis. It has a combination of a thriving cultural scene, natural beauty, and diverse neighborhoods that combine to make a spectacular playground. A private car service awaits when you land at Centennial airport on your way to Denver. One thing you don't want to do is waste time trying to hail a cab or in traffic. The quicker and more comfortable you get to Denver from Centennial Airport, the better.
Most travelers visiting Denver see it as an opportunity and a jumping-off point for Rocky Mountain. Apart from this, the Colorado capital offers much more. It provides a mix of natural surroundings and urban excitement that other American cities dream of. The people in Denver are more laid back than the residents of other cities in the United States. This promotes an active and outdoorsy culture thriving on good food and fantastic craft beer. If you are coming to Denver, take advantage of the great food and indulge in one of their famous brews. It doesn't matter if you are coming to Denver for a brief stay, vacation, or staycation. The guarantee is you will have fun and enjoy your time here.
Fast and Convenient Ride
With our private car service from Centennial airport to Denver, you don't wait to have fun. Book your ride in advance, and when you get to the airport, your driver will wait for you to take you to your destination. It means you can start enjoying Denver when you land at the airport. It is frustrating to board an airplane enthusiastically and disembark at the airport only to find no transport services from the airport to your destination.
After spending all that time on the airplane, you need a fast, convenient, and comfortable ride. At least get rid of the jet lag and comfortably travel to your hotel or destination. No one wants to spend much time in traffic, adding to your travel time. When traveling to Denver, getting to your destination fast is an advantage, and our private car service offers precisely that.
Are you planning to travel to Denver during the city's shoulder seasons? Get ready for fewer tourists, comfortable temperatures, and comfortable private car service from Centennial airport. The same car services amazingly during the June and August seasons. At this time, the weather is warm and arid. There are more tourists during this time of the year, so get ready for a busy city.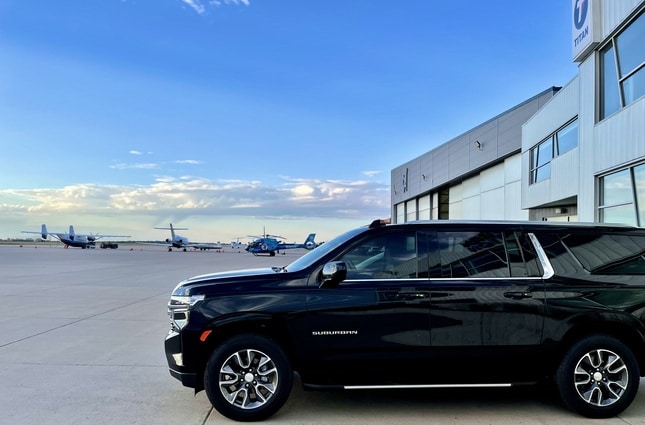 Safety and Comfort
It doesn't matter how fast any car service is willing to travel to get you to your destination. The most important thing is safety. You might be so fast but get to your destination but never get there. The safety of our passengers with our private car service comes first. Professional drivers who know and understand what it takes to navigate through the traffic in the Denver area from the airport. The kind of professionals who know how to give you the required peace of mind and drive you to your hotel comfortably. This is the beginning of your stay in Denver, and we want to make it as amazing and fun as possible.
How would you like to be driven? Our qualified and professional drivers follow your instructions in the letter. You may want to roll your window and enjoy the breeze. Or, you want to enjoy the views in the Mile High City slowly. If this is the case, the driver takes you past the skyscrapers of Denver so you can enjoy the sights and maybe scout a location to enjoy a meal later in your stay.
Let's assume you want to get to Centennial Airport and direct to your destination. No stopovers or enjoying the views. The driver does exactly that but with safety in mind. The same private car service from Centennial Airport to Denver expects to take you back to the airport. That means our first impression beats everything, and our service must be top-notch.
Comfort comes in after safety and top-notch customer service. You'll only spend hours on an airplane and get an uncomfortable ride to your hotel. We have exquisite cars you can choose from, and enjoy a comfortable ride to your destination. Our luxurious rides are available for couples, groups, or even singles. You decide how you would like to travel and how many you are, and we are ready and waiting when you get to the airport.
Book Your Private Centennial Airport Shuttle Today!
Get Picked Up Anywhere
After your stay in Denver and after having unlimited fun, it is time to go back. Gone are the days when you could only take a cab or get picked up from your hotel. With our private car service, you can choose any pickup location. This means you can visit Larimer Square and bask in the city's atmosphere while waiting for your ride.
Our private car service from Centennial Airport to Denver can pick you up even from the hiking trail. You only need to book the ride in advance. You get to travel the way you want with zero limitations.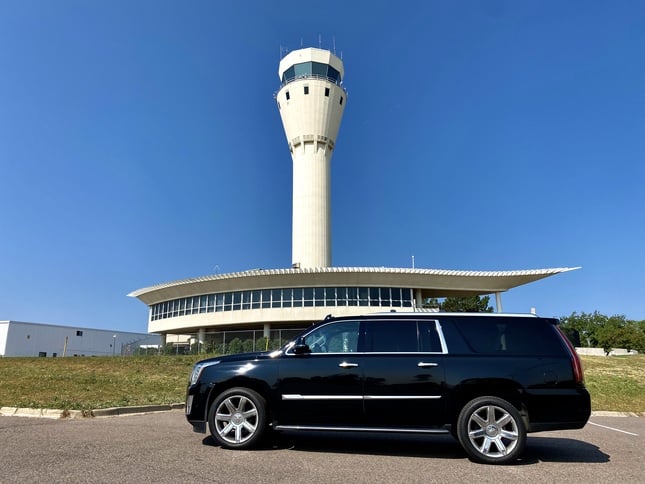 Welcome to Denver via Silver Mountain Express
Do you want to safely, comfortably, and conveniently arrive at your destination in Denver? Your best bet is a private car service from Centennial airport to Denver by Silver Mountain Express. We offer a luxurious and unique private car level of service not available with public transport or other transport services. Start and end your stay in Denver with Silver Mountain Express. An exquisite private car service provider that values its client's comfort, safety, and time. Contact us for your private transportation needs in Denver and enjoy excellent private car service.
Silver Mountain Express Private Centennial Airport Shuttle Service Rates:
Elevate your travel experience with Silver Mountain Express. Offering premium private transportation from Centennial Airport, our service is tailored to meet diverse needs without compromising on luxury or convenience. Our competitive pricing ensures you get value for your money:
Luxury Sedan: Starting at just $200.
Luxury SUV: Priced at $250.
Luxury Van: Available for $300.
Whether you're in town for business, leisure, or a group outing, trust Silver Mountain Express to provide top-tier service that suits your requirements. Book today and travel in unparalleled style and comfort.