about us
How I Built a Private Car Service
From the Ground Up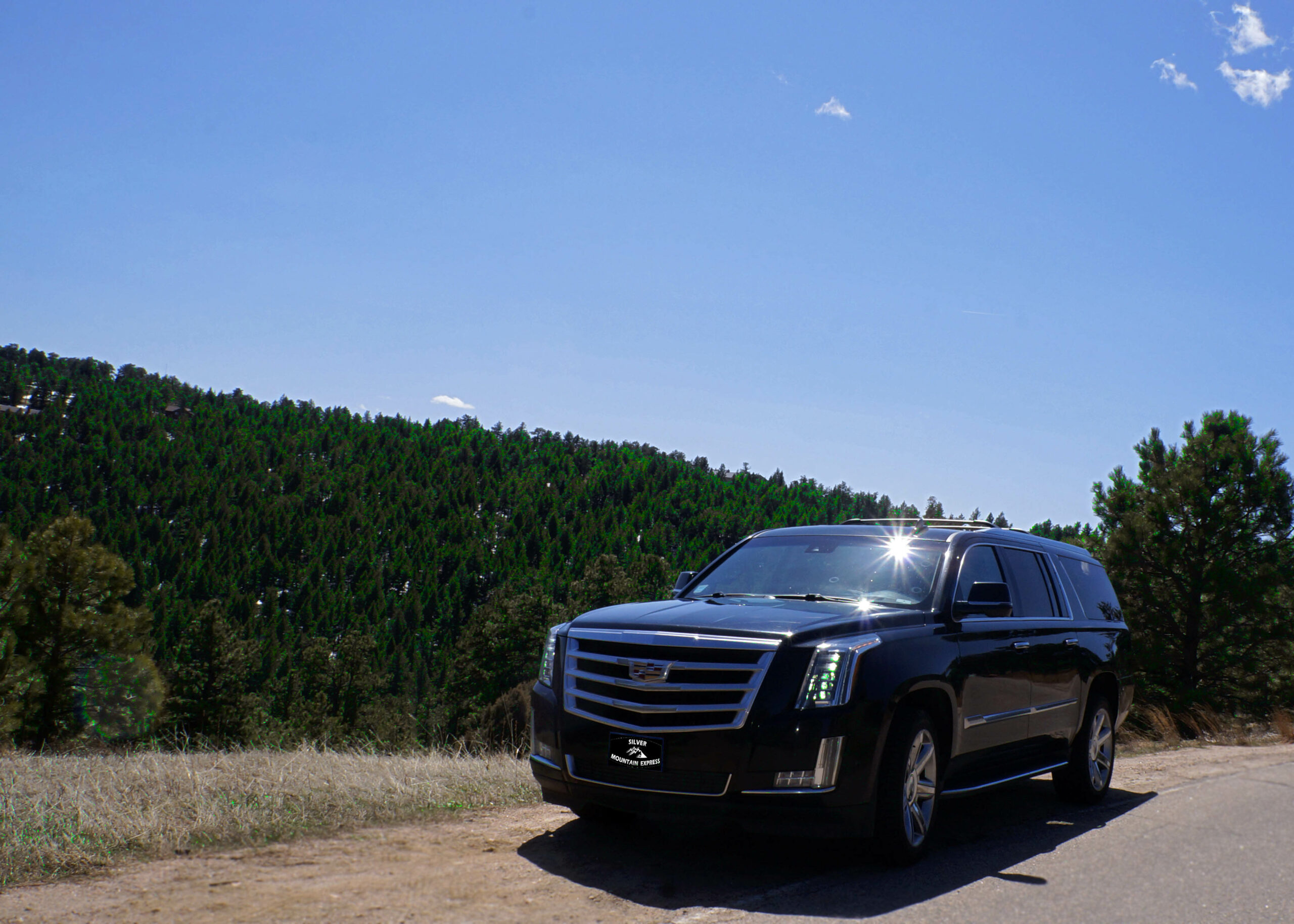 Private Car Service - Luxury SUVs & Executive Vans. Best Denver Car Service & Private Transportation.
Meet Alekseyi, the founder

During the 2015 ski season, I was working full-time during the day, but I spent my evenings and weekends as a part-time driver for one of the local limo companies. I transported clients from Denver to the resorts and from the resorts back to Denver. It was often difficult because many of the vehicles were older, and they didn't have winter tires or ski boxes. I still wanted to provide the best experience possible for my clients, though, so I tried to make them feel comfortable from the moment they hopped in my car. I know they paid a lot of money for the service I was providing, and they deserved to have a good time.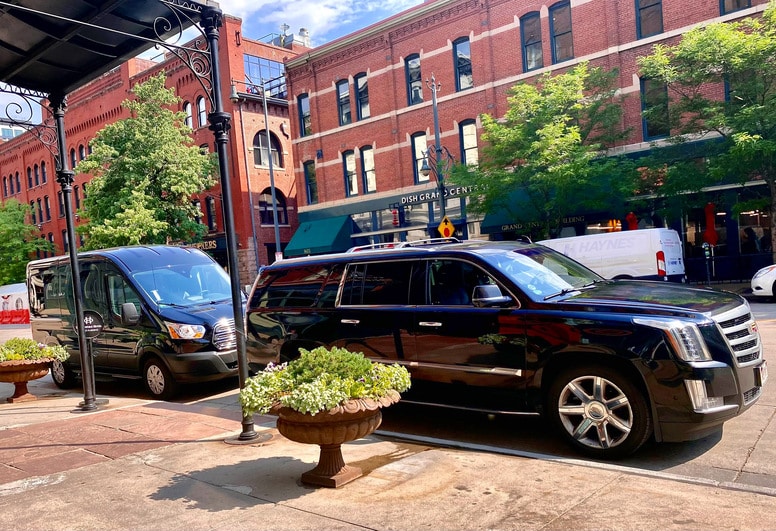 While I drove, I would often chat with the clients. It didn't take long to realize that all of them were interesting, and each one had an incredible life story. Needless to say, I spent that winter perfecting my English. As soon as ski season ended, I decided to buy my own car and offer a safer and more affordable alternative to the transportation I had been providing for the limo company.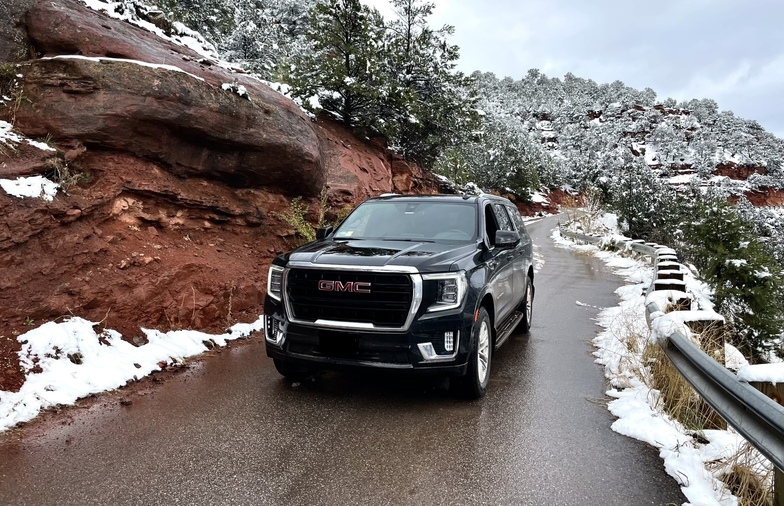 By September of 2016, I was ready to go. I registered my company and started building a website. (That was probably one of the biggest challenges I faced in starting this business since I had no experience at all in web design.) By the end of September, I had purchased the first vehicle for my fleet: a Cadillac Escalade ESV. I also bought snow tires and a ski box. By early December, the website was complete, and I was ready for the rest of the ski season–or so I thought.

That December, I didn't receive a single call. Christmas and New Year's passed, and the phone still didn't ring. Luckily, I hadn't quit my full-time job. Then, in the middle of January of 2017, I ran into the owner of another limo company in the area. He was kind enough to share some advice. He also explained how to attract customers and develop a better website. My first client called me at the end of January. I was thrilled (and grateful!).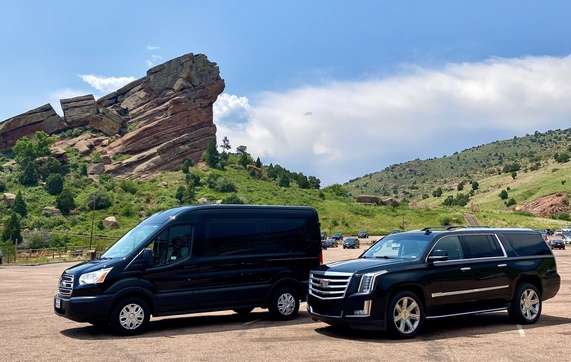 More than five years later, my company performs over 1,000 transfers per ski season. Our fleet includes more than 10 vehicles, and we have a team of 16, including professional drivers and dispatchers. Since day one, we've been committed to providing exceptional service, maintaining the cleanest vehicles, and meeting all the state's safety requirements.
some more

general information
What is the cancellation policy?
Cancellation must be made 72 hours before the pick-up time, or cancellation fees (full charge) will be assessed.
How to make a reservation?
You can make a reservation by phone at +17204404202 or our website at silvermountainexpress.com/reservation/
What type of credit cards do you accept?
Silver Mountain Express accepts Visa, MasterCard, Discover, and American Express.
Do you accept cash?
Only credit card payments.
What to do to reserve a car?
A valid credit card is needed to hold all reservations.
How far in advance can the reservation be made?
We suggest making reservation 12 hours in advance; for a last-minute reservation, please call us at +17204404202.
Are vehicles insured?
All vehicles at Silver Mountain Express are fully licensed and insured.
Does the company provide car seats or booster seats?
Yes, you can always request in advance a car or booster seat at no charge.
Is smoking allowed in vehicles?
No, all of our vehicles are NON-SMOKING. If any passenger smokes in a vehicle, a minimum cleaning fee of $300 will apply, plus the cost of repairs for any damage related to smoking.
What are the hours of operation?
Our dispatch office is open 24 hours a day. Our vehicles run 365 days a year, 7 days a week, 24 hours a day.
What if the passenger wants to stop at Grocery, Liquor stores, or Colorado dispensaries?
Grocery, Dispensary, and Liquor Store stops are available at $180/up to an hour. All stops has to be prearranged in advance.
Is there a minimum amount of time I must pay for?
What is a meet and greet at the Denver International Airport?
1. Check your phone for your driver's phone number when you arrive at the Airport.
2. Call or text immediately to let your driver know you have arrived. If you did not receive a message from your driver, call Customer Service at +17204404202
3. Proceed to baggage claim and collect all luggage.
4. After you collect all your bags, proceed to the exit. Text or call your driver immediately with the door number. It takes the driver up to 5 minutes to get there from the holding area after you text the door number. Doors 507 through 511 on the east side. Doors 506 through 510 on the west side.
5. After you exit, cross the first street. On the first island, there will be a booth with a sign that reads "LIMO." Your driver will be waiting for you on the island.
* If you don't have a mobile phone to contact us: tell the airport personnel in the limo booth that "Silver Mountain Express" is making the pickup. The person in the booth will call dispatch, and your driver will arrive within five minutes.
WHEN ARRIVING FOR PICKUP, PLEASE MAKE SURE YOU HAVE ALL OF THE PEOPLE AND BAGS IN YOUR PARTY. WE ARE NOT ALLOWED TO WAIT FOR STRAGGLERS AS THIS WILL CAUSE FURTHER DELAYS.
What if a passenger loses or leaves belongings in the vehicle?
Always check to make sure you have all of your personal belongings with you before you exit the vehicle. If you discover you have lost or forgotten an item, please call our office. If the chauffeur finds the item, you can pick it up, or we can drop it off at the location of your choice for a charge. We are NOT responsible for ANY lost or misplaced belongings.
Are pets allowed in the vehicle?
Yes, pets are allowed in the vehicle. Please notify us when making a reservation that a pet will be traveling in the vehicle. There is an additional $100 cleaning fee for all fares.