Private Car Service from Denver to Keystone
24/7 Customer Service
Easy online booking for all your transportation needs
Door-to-door private car service
Safe travel with experienced and helpful drivers
Airport greeting and no problems if your flight is delayed
A great alternative to taxis and shared-ride services
Reduce stress, no haggling at the airport, no queues for Uber or Lyft
Luxury cars with professional chauffeurs
All major credit and debit cards accepted
CHILD SEATS: free of charge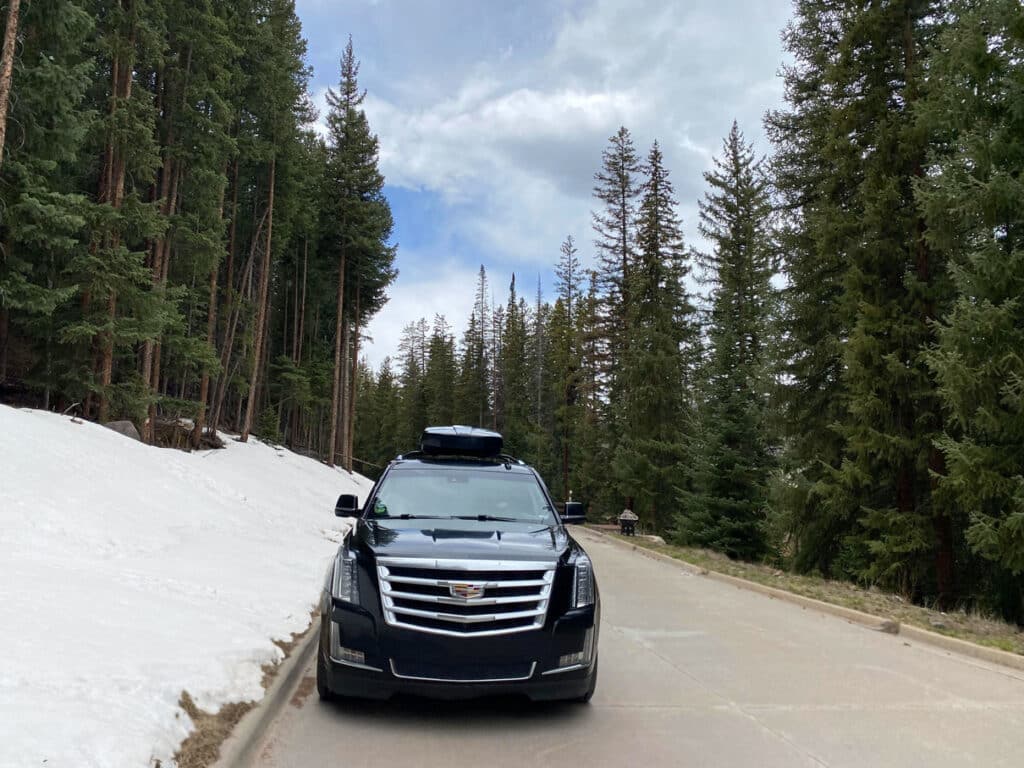 Book now
Denver Airport to Keystone Private Car Service and Private Transportation
We created the private car service from Denver Airport to Keystone service because we want to make it easy for customers to obtain the results they want. Our focus is on value and quality, and we always strive to ensure that you are getting the best value on the market. However, what makes our service unique is the fact that we are fully focused on delivering the best experience, and we are hard workers. We know how to offer customers amazing results, and the outcome is always going to be exciting if you work with us.
Keystone is a trendy destination in Colorado. Many people choose to visit it because it's exciting, rewarding, and it always pushes the boundaries with new activities and ideas. If you want to visit Keystone, then you most likely need to arrive via the Denver Airport. That's why you need a good private car service from Denver Airport to Keystone and back, we are here to help.
Plus, the limo service Denver Airport from Keystone we provide is "speedy". We believe that everyone wants to reach their destination quickly and we are always more than happy to offer customers a way to reach their destination without a problem. Of course, we are always taking the right precautions to ensure that customers have no issues and everything goes the way they want. It's an incredible way to keep things under control, and the payoff itself can be gratifying every time.
In addition, we are hiring the best Denver Airport to Keystone drivers. Our focus is always to ensure that the customer has a great experience here. There will be challenges every time, and you never really know how to tackle all these things correctly. That's why you need a team of experts to help you. The road to Keystone or the way back can be tricky as it's in the mountains, so you need an experienced driver to avoid any possible problems. And that's why we are always here to help with things like that. Our commitment to value and the best experience is here, and we guarantee that you will have the ultimate set of results no matter the situation.
Our vehicles are also fully focused on comfort. The interior includes just about all the features you need to arrive in comfort to your destination. Our car service is always about the customer, and we strive to bring in the best vehicles out there to help you enjoy the experience.
The Denver Airport to Keystone experience is always the best on the market, and we guarantee that you will always have no problem obtaining the best outcome. We are always on time and there for you, and you can easily choose to postpone your arrival or even cancel the shuttle if there are issues.
The private car service we provide is very convenient, and we are always here to assist you in reaching your destination as quickly as possible. All you need to do is work closely with us, and we guarantee you will have an outstanding experience!