Denver, the "Mile High City," stands as a beacon of culture, sports, and business, nestled against the backdrop of the magnificent Rocky Mountains. As the city has grown, so has the need for transportation that matches its vibrant pulse and the sophistication of its residents and visitors. In such a dynamic environment, the journey often becomes as important as the destination. Whether you're a business executive looking to make a lasting impression, a tourist eager to absorb the city's many offerings, or a local heading out for a special evening, how you get to your destination matters. Enter the world of Silver Mountain Express, Denver's premier black car service. Here, luxury meets punctuality, and every journey transforms into an experience etched in memory.
Book Your Denver Black Car Service Today!
Amidst the city's bustling streets, soaring skyscrapers, and historic neighborhoods, Silver Mountain Express stands out, not just as a transportation service, but as a hallmark of elegance and reliability. With a fleet of meticulously maintained vehicles and a team of professional chauffeurs, we're redefining what it means to travel in style in Denver.
Tours, Proms, and Homecomings: Making Memories Every special event deserves a special ride. Whether it's a scenic tour of Denver, a magical prom night, or a memorable homecoming, Silver Mountain Express ensures you travel in luxury. Our professional chauffeurs, familiar with Denver's nooks and crannies, ensure you have a smooth and enjoyable journey, making every event even more special.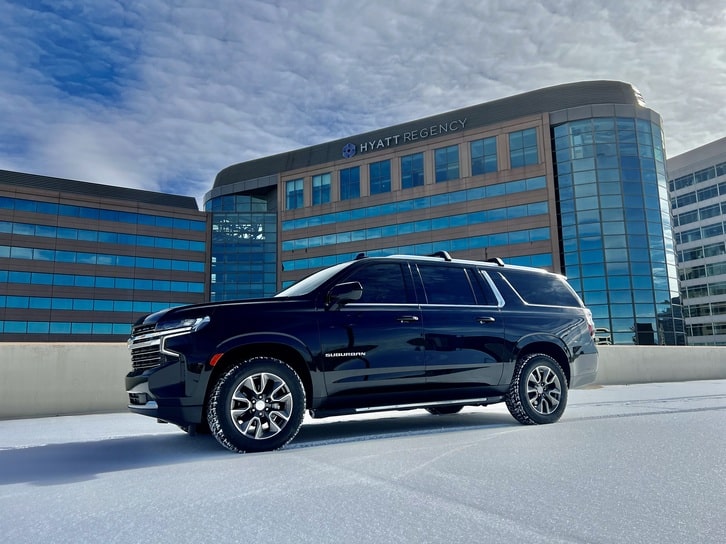 Casino Nights and Brewery Hops: Unwind in Luxury Denver's vibrant nightlife, from its casinos to its famed breweries, promises a night of fun and frolic. And what better way to elevate this experience than with a black car service? Hop from one brewery to another or make a grand entrance at a casino, all while leaving the driving to our trusted chauffeurs.
Weddings: Adding a Touch of Sophistication Your big day deserves nothing but the best. From the moment you step out to the time you bid your guests goodbye, let every moment be wrapped in luxury with Silver Mountain Express. Our black car service ensures punctuality, allowing you to focus on your special day.
Ski Resorts and Fine Dining: The Ultimate Experience Denver, with its proximity to some of the world's best ski resorts and a burgeoning culinary scene, promises experiences like no other. Whether you're heading to the slopes or to a fine dining restaurant, travel in style and comfort with our black car service.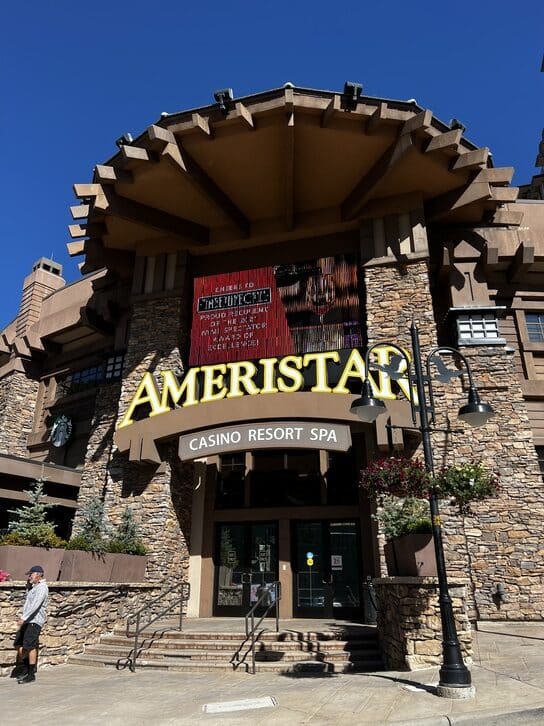 The Silver Mountain Express Denver Black Car Service Experience
When it comes to Denver black car service, Silver Mountain Express is not just another name on the list; it's an experience. From the moment you book your ride to the moment you step out of the vehicle, every detail is meticulously planned to ensure maximum comfort and satisfaction.
Fleet of Luxury Vehicles: As a top-tier Denver black car service, Silver Mountain Express boasts a fleet of high-end vehicles. Each vehicle, tailored for the discerning Denver traveler, is equipped with state-of-the-art amenities, plush seating, and a sophisticated entertainment system.
Professional Chauffeurs: The drivers at this Denver black car service are more than just drivers; they're trained professionals. With thorough background checks, rigorous training, and a commitment to customer service, they ensure that every ride is smooth, safe, and punctual.
Personalized Service: Recognizing the unique needs of each client, the Denver black car service provided by Silver Mountain Express is tailored to meet your specific requirements, be it business or leisure.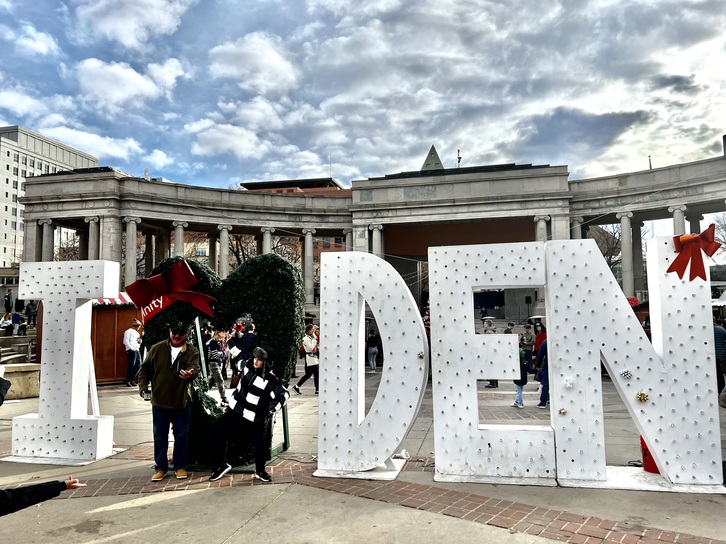 The Convenience Factor
In today's fast-paced world, time is of the essence. This Denver black car service understands this and has designed its services to be as convenient as possible.
Easy Booking: With a user-friendly online booking system and a 24/7 customer service hotline, scheduling a ride with this Denver black car service has never been easier.
Airport Transfers: Navigating through Denver International Airport (DIA) can be daunting. But with the Denver black car service from Silver Mountain Express, airport transfers become a breeze.
Flexibility: Plans change, and this Denver black car service is adaptable. Whether you need to reschedule, change your destination, or make a last-minute booking, they've got you covered.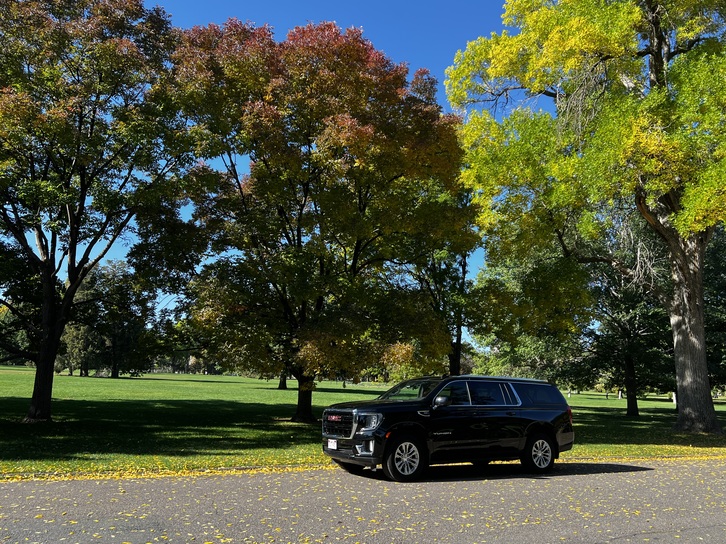 Exploring Denver and Beyond
Denver black car service isn't just about city commutes. With Silver Mountain Express, you can explore the region's many attractions in style.
Ski Resorts: With world-class ski resorts nearby, the Denver black car service offers specialized ski resort transfers. Their vehicles are equipped with ski racks, ensuring your equipment is safely transported.
Sightseeing: From the Red Rocks Amphitheatre to the historic town of Boulder, there's much to see around Denver. Silver Mountain Express offers customized sightseeing tours, allowing you to explore the region with the best Denver black car service.
Business and Events: For business travelers and event attendees, this Denver black car service provides punctual and discreet services, ensuring you make a lasting impression.
Book Your Denver Black Car Service Today!
Commitment to Sustainability
In an era where sustainability is paramount, Silver Mountain Express is leading the way. They are continuously updating their fleet to include hybrid and electric vehicles, reducing their carbon footprint. Their commitment to the environment doesn't stop there; they also engage in various community initiatives aimed at promoting sustainability.
When it comes to Denver black car service, Silver Mountain Express is the gold standard. With a perfect blend of luxury, convenience, and sustainability, they have set the benchmark in the transportation industry. Whether you're a resident of Denver or just passing through, choosing the Denver black car service from Silver Mountain Express promises an unparalleled travel experience.
Private Shuttle to Vail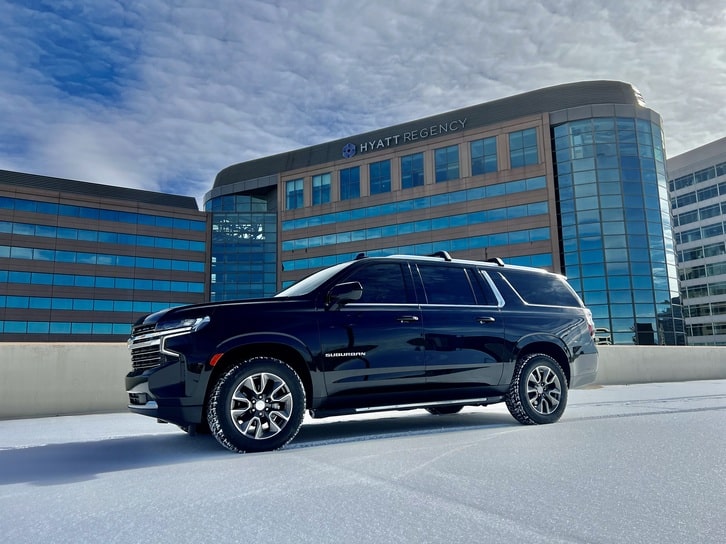 Transportation
Silver Mountain Express
Silver Mountain Express
,
Telephone No.(720) 440-4202
Vail, Colorado
Denver, Colorado, Denver Airport, Centennial, Morisson
The Pros of Hiring a Private Shuttle Comfort: Hiring a private transportation service eliminates the need to navigate and drive yourself. You can relax and enjoy the scenery along the way. Professional Drivers: Private transportation services employ professional and experienced drivers who are knowledgeable about the area. Door-to-Door Service: Private transportation services can pick you up and drop you off at specific locations. They provide a hassle-free travel experience.
Experience the pinnacle of luxury with Denver black car service by Silver Mountain Express. As the premier choice for discerning travelers, our Denver black car service guarantees punctuality, comfort, and unparalleled professionalism. Whether navigating the city's bustling streets or heading to the Rockies, trust Denver black car service to elevate your journey.