Planning a memorable ski vacation in Snowmass? Look no further than Silver Mountain Express for an exceptional transportation experience. With our top-notch car service from Snowmass to Denver and Denver to Snowmass, you can effortlessly reach your destination while enjoying the stunning beauty of the Colorado Rockies. In this comprehensive guide, we will walk you through the various transportation options available, highlighting the convenience, comfort, and reliability of choosing Silver Mountain Express for your journey to Snowmass ski resort hotels.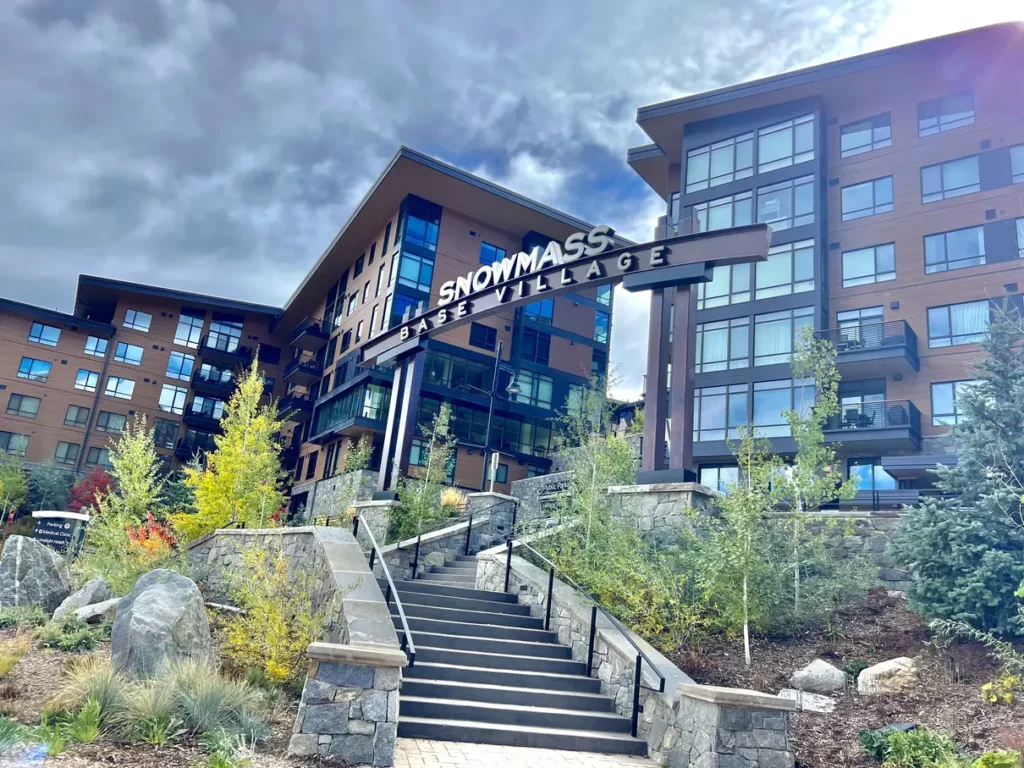 Book Your Private Denver Airport to Snowmass Transportation Today!
Unmatched Convenience:
When it comes to getting to Snowmass ski resort hotels, convenience is key. Silver Mountain Express understands this, and that's why we offer a range of transportation options tailored to suit your needs. Whether you're traveling solo, with a group, or with bulky ski equipment, our fleet of luxury sedans, SUVs, and vans ensures a comfortable and hassle-free journey.
Expert Chauffeurs:
Our team of experienced and professional chauffeurs are well-versed in navigating the mountainous terrain, ensuring a safe and efficient trip to Snowmass. They possess extensive knowledge of the area and are committed to providing exceptional service. Rest assured, our chauffeurs will make your journey not just a means of transportation, but an enjoyable part of your Snowmass adventure.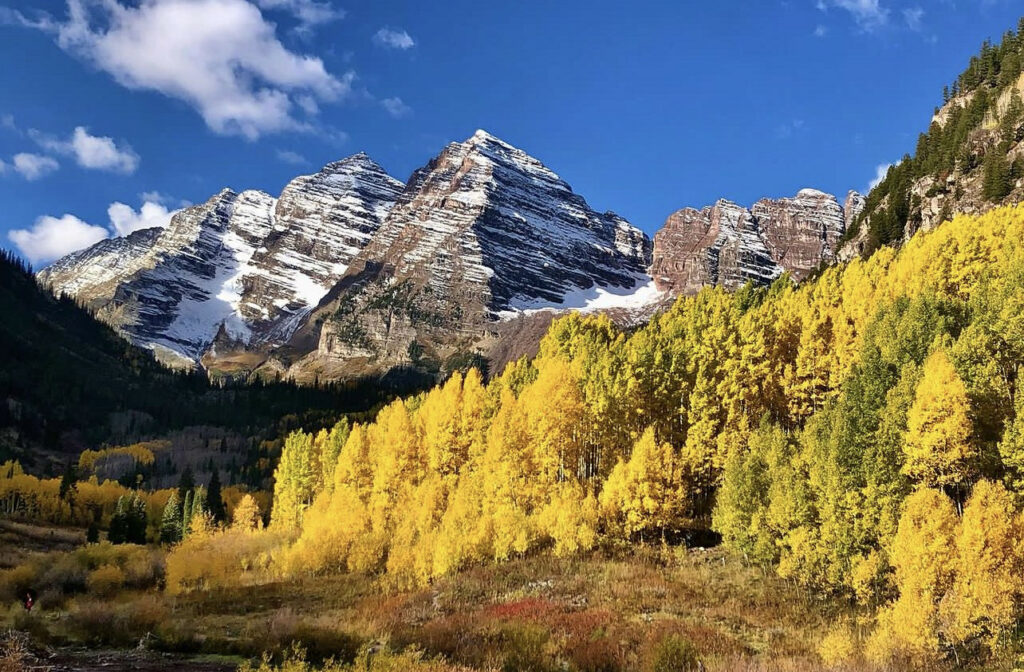 Scenic Delights:
Prepare to be mesmerized by the breathtaking beauty of the Colorado Rockies as you travel to Snowmass. With Silver Mountain Express, your journey becomes an immersive experience, allowing you to witness stunning vistas, towering peaks, and picturesque landscapes. Our drivers are familiar with the most scenic routes, ensuring that you don't miss out on any of the natural wonders along the way.
Safety First:
Your safety is our utmost priority. Silver Mountain Express maintains a stringent maintenance schedule for our vehicles, ensuring that they are in top condition. Our cars are equipped with modern safety features, and we strictly adhere to all industry regulations. With us, you can travel to Snowmass ski resort hotels with complete peace of mind.
Personalized Service:
At Silver Mountain Express, we understand that every traveler has unique requirements. We offer personalized services to cater to your specific needs. Whether it's arranging for child seats, accommodating large groups, or providing luggage assistance, our dedicated team goes the extra mile to ensure your comfort and satisfaction.
Easy Online Booking:
Booking your transportation with Silver Mountain Express is a breeze. Our user-friendly website allows you to conveniently reserve your car service in advance. Simply provide your travel details, and we will take care of the rest. Our efficient booking process ensures that you can focus on enjoying your Snowmass ski resort getaway without any transportation worries.
RATES TO SNOWMASS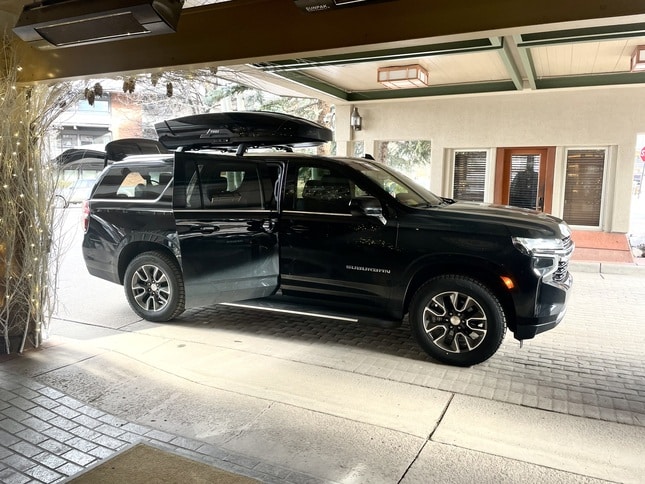 Denver Airport to Snowmass Private Transportation Service.
Traveling from Denver Airport to Snowmass has never been more comfortable and efficient. Our private transportation service offers a luxurious and direct connection between the bustling Denver Airport and the serene mountain retreat of Snowmass. Whether you're heading for a ski adventure, a summer hike, or a relaxing vacation, start your journey in style.
Key Features:
Direct Transit: No stops or detours, ensuring a swift journey tailored to your schedule.
Luxury Fleet: Our vehicles, ranging from high-end SUVs to spacious vans, are equipped with modern amenities, ensuring a comfortable and luxurious ride.
Experienced Chauffeurs: Our drivers are trained to navigate the mountainous terrains of Colorado, ensuring a safe and smooth journey.
Flexible Scheduling: Our service can be tailored to your flight timings, ensuring timely pickups and drop-offs.
Door-to-Door Service: We provide direct transportation from the airport to your hotel, residence, or any specific location in Snowmass.
Personalized Amenities: From child safety seats to specific music preferences, our service can be tailored to your requests.
Booking & Policies:
Reservation: It's recommended to book in advance, especially during peak seasons, to ensure availability.
Cancellation: 72 hours cancellation policy.
Payment: Multiple payment options, including credit cards and online payments, are available.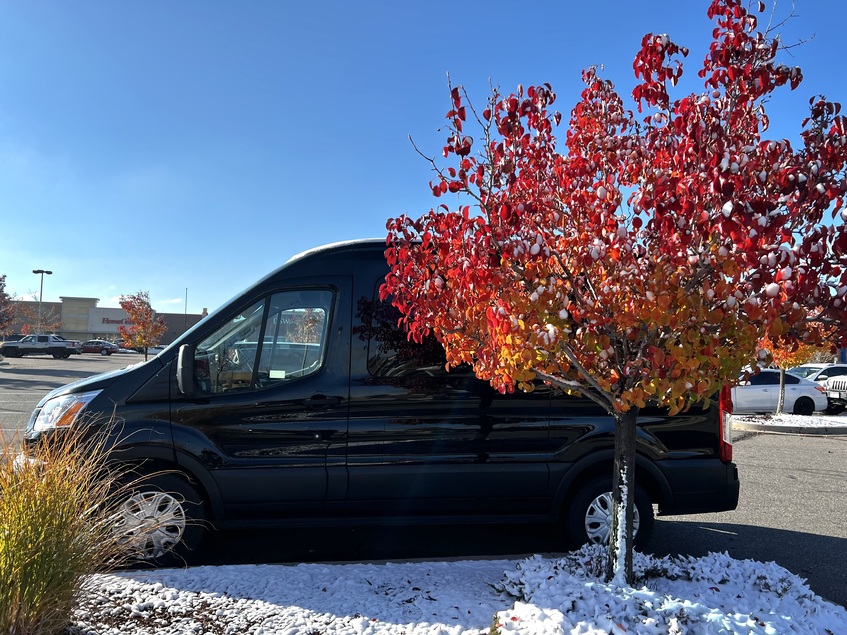 Frequently Asked Questions
How early should I book my transportation from Denver to Snowmass with Silver Mountain Express?
We recommend booking as early as possible, especially during peak ski season, to ensure availability.
Can Silver Mountain Express accommodate large groups or ski clubs?
Absolutely! We have a range of vehicles to cater to both individual travelers and larger groups.
What if my skiing equipment is particularly bulky or valuable?
Our team is trained to handle all types of skiing equipment with care. If you have specific concerns, please let us know in advance, and we'll make the necessary arrangements.
Do you offer round-trip services to Snowmass?
Yes, we offer both one-way and round-trip services to cater to all your transportation needs.
What safety measures are in place given the mountainous terrain?
Safety is our top priority. Our drivers are trained for mountain driving, and our vehicles undergo regular safety checks to ensure a smooth journey.
Snowmass to Denver Airport Car Service.
Make your journey from Snowmass to Denver Airport seamless and comfortable with Silver Mountain Express. Our premium car service ensures you arrive at the airport in style and on time. Whether you're heading to the airport for a business trip or a vacation, our professional drivers and top-notch vehicles guarantee a stress-free and enjoyable ride. Sit back, relax, and let Silver Mountain Express take care of your transportation needs, so you can focus on your travel plans with confidence.
For travelers seeking a seamless, luxurious, and efficient transit experience from Denver Airport to Snowmass, our private transportation service is the ideal choice.
Embark on an unforgettable journey to Snowmass ski resort hotels with Silver Mountain Express. Enjoy the convenience, comfort, and reliability of our top-notch car service. Let our expert chauffeurs navigate the mountainous roads while you soak in the scenic delights of the Colorado Rockies. Book your transportation today and make your Snowmass adventure even more extraordinary with Silver Mountain Express!
Book Your Private Denver Airport to Snowmass Transportation Today!
Summary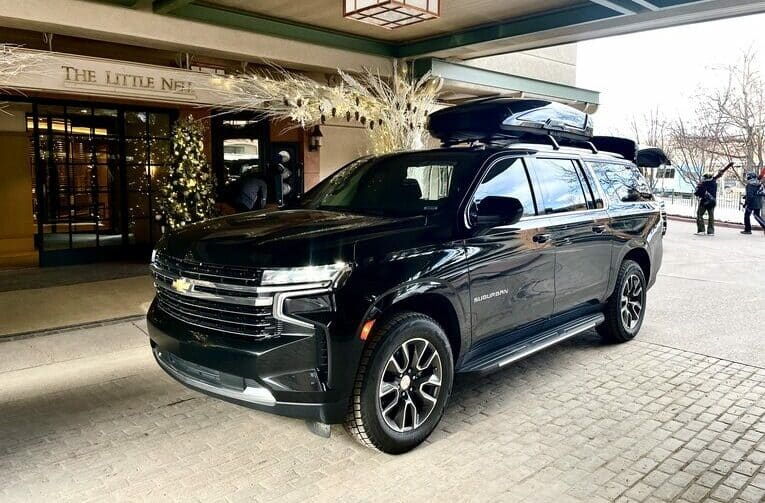 Author Rating





Brand Name
Product Name
Snowmass to Denver Airport Car Service
Price
Product Availability