Silver Mountain Express Red Rocks Amphitheatre Private Shuttle
Planning to see a show at Red Rocks Amphitheatre? You've got several options for getting from Denver to Red Rocks, including via bus, taxi, or rideshare service. If you want to elevate the experience, though, there's only one choice: hire a private shuttle with Silver Mountain Express.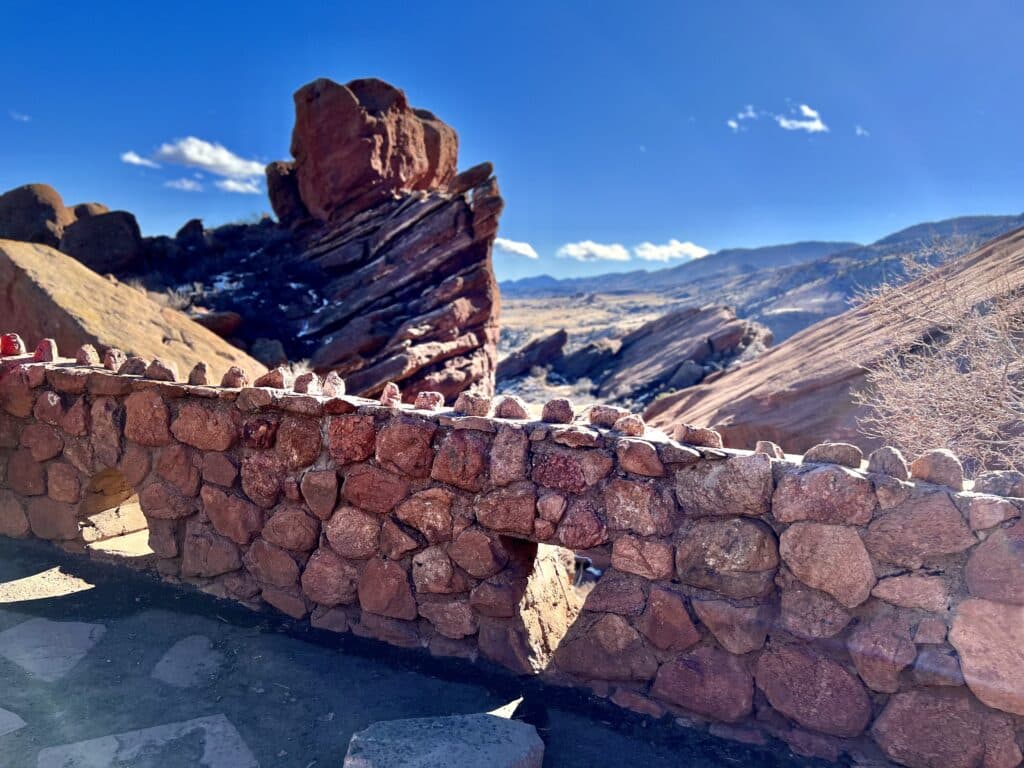 Red Rocks Amphitheatre Private Transfer Cost
Want to hire a private car for your visit to Red Rocks? We offer professional drivers for an hourly rate with a minimum reservation requirement of one hour. The ultimate way to visit Red Rocks Amphitheatre, our private transportation is totally customizable. Simply let us know your itinerary, and we'll be happy to cater the service to you.
In addition to transporting you to and from the cities listed below, tailgating (when the driver waits for you during the show) is also available for an added fee of $110 per hour.
RED ROCKS CONCERT SHUTTLE
| | |
| --- | --- |
| TO/FROM | Shuttle Prices |
| Arvada | from $200 |
| Aurora | from $200 |
| Boulder | from $250 |
| Breckenridge | from $600 |
| Castle Pines | from $250 |
| Castle Rock | from $250 |
| Centennial | from $200 |
| Centennial Airport-APA | from $250 |
| Cherry Hills Village | from $200 |
| Colorado Springs | from $300 |
| Commerce City | from $200 |
| Denver | from $200 |
| Denver Airport-DEN | from $200 |
| Englewood | from $200 |
| Evergreen | from $300 |
| Fort Collins | from $300 |
| Golden | from $200 |
| Greenwood Village | from $200 |
| Highlands Ranch | from $200 |
| Littleton | from $200 |
| Lakewood | from $200 |
| Morrison | from $200 |
| Parker | from $200 |
| Thornton | from $300 |
| Vail | from $600 |
| Westminster | from $250 |
| | |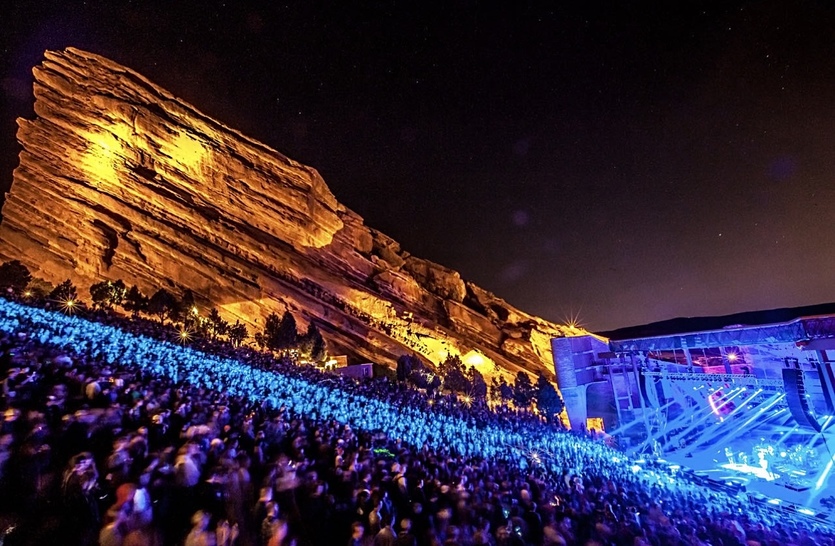 Visiting Red Rocks Amphitheatre
Whether you're a Colorado native or just passing through, you can count on Silver Mountain Express for a safe, convenient, and reliable shuttle from Denver to Red Rocks and back. A world-famous outdoor music venue, Red Rocks Amphitheatre is located in Morrison, CO, roughly 30 minutes outside of Denver. With its breathtaking view, incredible acoustics, and seating for over 9,000 concertgoers, it's worth a visit whether traveling from across the state or the globe. 
Some of music's most iconic artists have played here, including Fleetwood Mac and U2. Today, you will find a variety of different genres performing at the location. There really is something for everyone. And if you're not a huge music fan? There are plenty of other ways to enjoy Red Rocks. The venue regularly hosts comedians, sunrise yoga classes, winter fitness classes, and film screenings. Furthermore, there are additional on-site attractions, including the Red Rocks Music Hall of Fame and the historical Trading Post.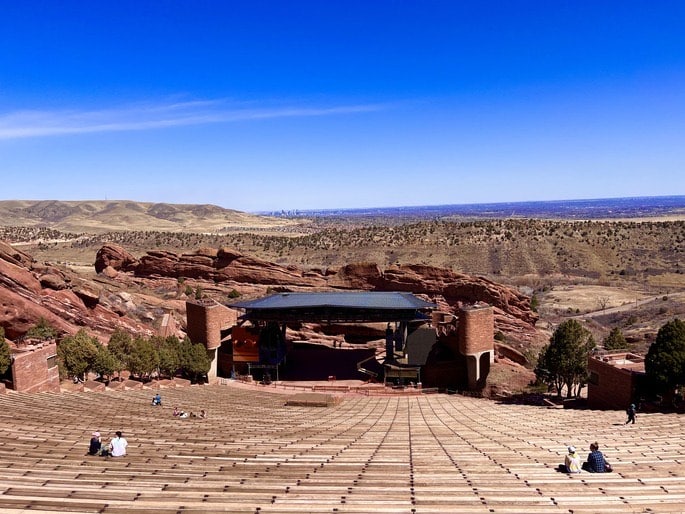 5 Ways to Get to Red Rocks Amphitheatre
1. Drive Yourself: If you're a local or you'll be renting a car during your trip to Colorado, it's probably tempting to drive yourself. If you'll be visiting the venue on an event day, however, both traffic and parking will be a hassle. (It's also worth noting that you won't get to drink during the show if you're the designated driver, so plan ahead!)
2. Use a Rideshare Service: Using a service like Lyft or Uber is a good way to eliminate the hassle of having to find a parking spot, but it means relying on a busy app, which can't always promise to get you where you need to go on time.
3. Take a Taxi: Taxis are similar to rideshare services but tend to cost a bit more. They don't offer any additional luxuries, though, which can leave you wondering what you're actually paying extra for.
4. Take a Shuttle: Taking a Denver to Red Rocks shuttle is one of the easiest and fastest ways to get to the Venue. A private shuttle service will be both reliable and luxurious and eliminate all the headaches that come with driving yourself, taking a rideshare, or hailing a cab.
5. Reserve a Private Car: A private car is the most luxurious way to get to Red Rocks. The car service will cater to you for the entire evening and work around your itinerary, so you have reliable transportation for the entire night out.
Reserve your private shuttle service to Red Rocks today!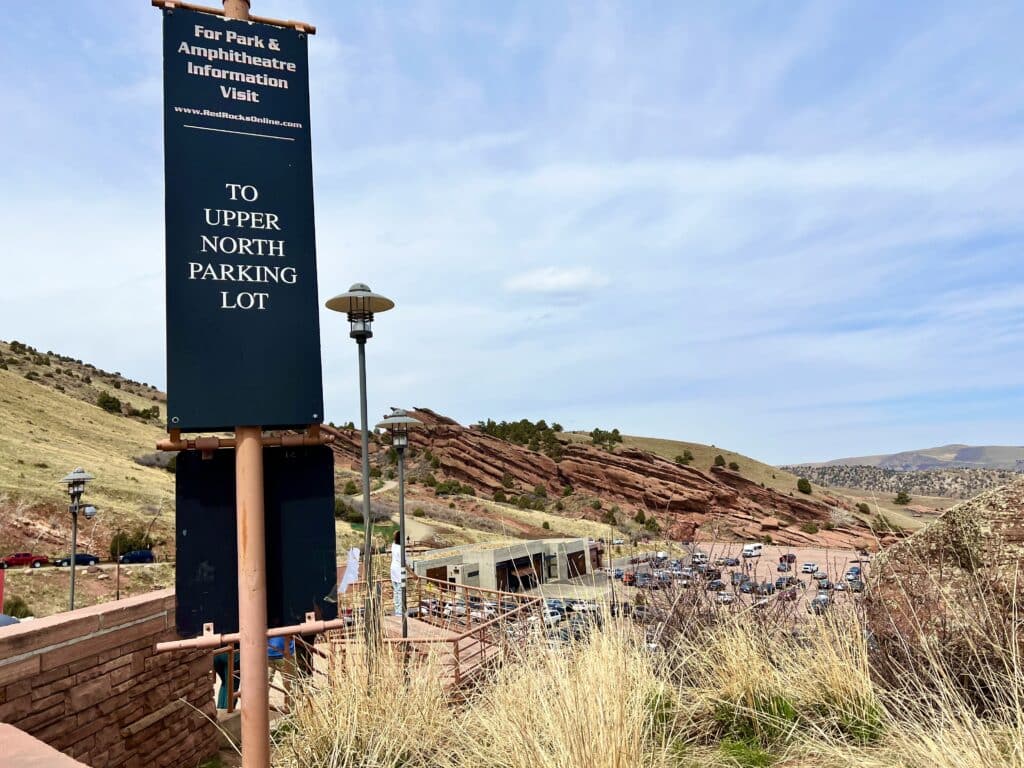 5 Ways to Fall in Love with Red Rocks Amphitheatre
1. Take in the stunning views. Red Rocks Amphitheatre is nestled in the foothills of the Rocky Mountains, and its natural beauty is simply breathtaking. The red sandstone rocks that give the amphitheater its name tower over the stage, providing a dramatic backdrop for any performance. From any seat in the house, you'll have stunning views of the surrounding mountains, forests, and plains.
2. Experience the world-class acoustics. Red Rocks Amphitheatre is known for its incredible acoustics. The natural acoustics of the amphitheater are so good that no sound system is needed. The music bounces off the rocks and fills the air, creating an immersive and unforgettable experience.
3. See a concert or event. Red Rocks Amphitheatre hosts a variety of concerts and events throughout the year. From rock and roll to country to classical music, there's something for everyone. You can also catch a film, a comedy show, or a sporting event.
4. Go hiking or biking. Red Rocks Amphitheatre is located in a beautiful natural setting, making it the perfect place to go hiking or biking. There are a variety of trails to choose from, ranging from easy to challenging. You can also rent bikes from the Red Rocks Amphitheatre Visitor Center.
5. Visit the Red Rocks Amphitheatre Museum. The Red Rocks Amphitheatre Museum is located in the Visitor Center and tells the story of the amphitheater's history and its impact on the music industry. You can learn about the amphitheater's construction, its famous performers, and its role in the community.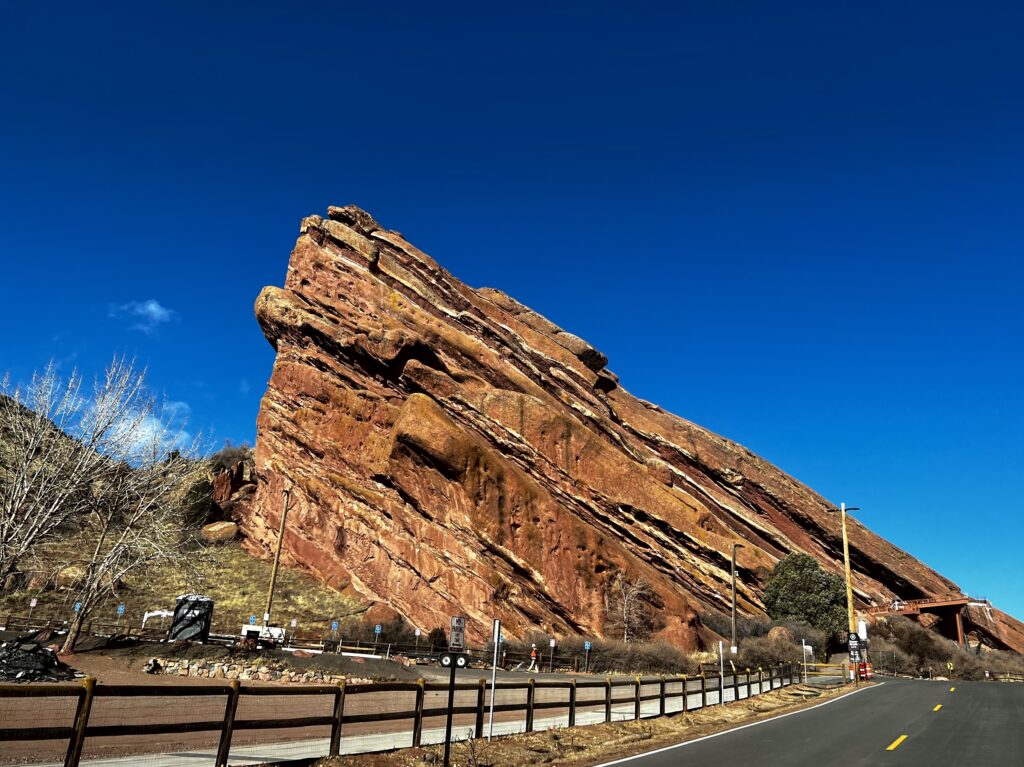 What to Know Before You Go
Here are some things to keep in mind before visiting Red Rocks Amphitheatre:
Arrive early. The venue opens two hours before showtime, and it can take a while to get through security and find your seats.
Wear comfortable shoes. You'll be doing a lot of walking, so make sure to wear comfortable shoes.
Bring a jacket. Even on warm summer nights, it can get chilly at Red Rocks, so bring a jacket.
Pack a picnic. There are no food or beverage vendors inside the venue, so you'll need to pack your own food and drinks.
Be respectful of the environment. Red Rocks is a natural wonder, so please be respectful of the environment and leave no trace.
MORRISON WEATHER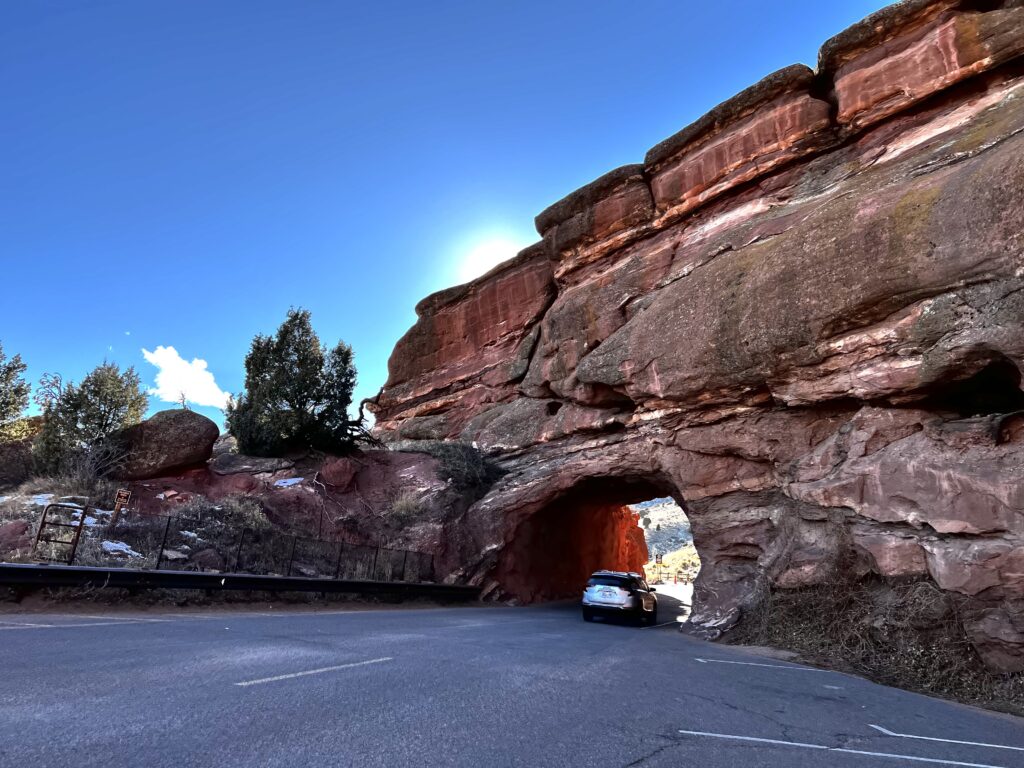 Red Rocks Concert Schedule 2023
Friday, March 31 – Dabin, Ray Volpe, JVNA – postponed
Saturday, April 1 – Dom Dolla
Sunday, April 2 – Dom Dolla
Thursday, April 6 – Mersiv, Daily Bread, Sippy, Astrolizard
Saturday, April 8 – Boogie T, Manic Focus, Boogie T.rio
Wednesday, April 12 – Yeat
Thursday, April 13 – Subronics with Pendulum, HOL!, Leotrix, ARTIX! b2b SweetTooth
Friday, April 14 – Subronics, Netsky, IMANU, VEIL & Ahee
Saturday, April 15 – Ben Böhmer and Bob Moses
Sunday, April 16 – Daybreaker
Tuesday, April 18 – Boris Brejcha, Ann Clue, Moritz Hofbauer
Wednesday, April 19 – The Marley Brothers
Thursday, April 20 – The Marley Brothers
Friday, April 21 – Sofi Tukker
Saturday, April 22 – Wiz Khalifa, Joey Bada$$
Sunday, April 23 – Svdden Death
Tuesday, April 25 – Goth Babe, Cautious Clay, Yoke Lore
Wednesday, April 26 – Peekaboo, Rusko, Minnesota, NotLo, and MPORT
Thursday, April 27 – Gorgon City
Friday, April 28 – Sublime with Rome, Bone Thugs-n-Harmony
Saturday, April 29 – Skrillex
Sunday, April 30 – Trevor Hall, California Honeydrops
Tuesday, May 2 – Hippo Campus
Wednesday, May 3 – Jason Isbell and the 400 Unit
Thursday, May 4 – Jason Isbell and the 400 Unit
Friday, May 5 – Walker Hayes, Chris Lane
Saturday, May 6 – Ganja White Night
Sunday, May 7 – Ganja White Night
Tuesday, May 9 – Shane Smith and the Saints, Charles Wesley Godwin, Molly Tuttle and Golden Highway, and Midnight River Choir
Wednesday, May 10 – Chelsea Handler
Thursday, May 11 – Billy Strings
Friday, May 12 – Billy Strings
Saturday, May 13 – Gary Clark Jr., Allen Stone
Sunday, May 14 – John Summit
Monday, May 15 – Dermot Kennedy
Tuesday, May 16 – Dermot Kennedy
Saturday, May 20 – Global Dub Festival: Adventure Club, Zomboy, Flux Pavilion, Andy C, Funtcase, Steller
Sunday, May 21 – Opuio and the Opulent Orchestra, Beats Antique
Tuesday, May 23 – All Time Low, Mayday Parade, Games We Play
Wednesday, May 24 – Nate Bargatze
Thursday, May 25 – Two Friends
Friday, May 26 – Funk on the Rocks: Chromeo, Hot Chip, Coco and Breezy, and Cimafunk
Saturday, May 27 – Old Dominion
Sunday, May 28 – Old Dominion
Friday, June 2 – Michael Franti & Spearhead, Lawrence
Saturday, June 3 – Joe Russo's Almost Dead
Sunday, June 4 – Joe Russo's Almost Dead
Monday, June 5 – Yeah Yeah Yeahs, Perfume Genius
Wednesday, June 7 – King Gizzard & the Lizard Wizard
Thursday, June 8 – King Gizzard & the Lizard Wizard
Friday, June 9 – Brit Floyd
Saturday, June 10 – Big Head Todd and The Monsters, Grace Potter
Sunday, June 11 – Rodrigo y Gabriela, Bahamas
Tuesday, June 13 – Barenaked Ladies, Semisonic, Del Amitri
Wednesday, June 14 – Whiskey Myers, Whitey Morgan, Ray Wylie Hubbard
Thursday, June 15 – Whiskey Myers, Whitey Morgan, Ray Wylie Hubbard
Friday, June 16 – Umphrey's McGree
Saturday, June 17 – Umphrey's McGree
Sunday, July 18 – Stick Figure, Pepper, The Elovaters
Tuesday, June 20 – Oliver Tree, Tai Verdes, UPSAHL, and Little Ricky
Wednesday, June 21 – Louis Tomlinson
Thursday, June 22 – Shakey Graves, Neal Francis
Friday, June 23 – Widespread Panic
Saturday, June 24 – Widespread Panic
Monday, June 26 – Zach Bryan
Tuesday, June 27 – Zach Bryan
Wednesday, June 28 – Lyle Lovett, Colorado Symphony
Thursday, June 29 – The Head and the Heart
Friday, June 30 – Dirty Heads, Lettuce, Topidelic
Sunday, July 2 – DeadRocks IX: Zeds Dead
Monday, July 3 – DeadRocks IX: Zeds Dead
Tuesday, July 4 – Blues Traveler, Railroad Earth, North Mississippi Allstars
Wednesday, July 5 – Rainbow Kitten Surprise, The Brook & The Bluff
Thursday, July 6 – Rainbow Kitten Surprise, The Brook & The Bluff
Friday, July 7 – The Avett Brothers
Saturday, July 8 – The Avett Brothers
Sunday, July 9 – The Avett Brothers
Tuesday, July 11 – Falling in Reverse, Ice Nine Kills, Underoath
Thursday, July 13 – Trampled by Turtles, Amigo The Devil
Friday, July 14 – The String Cheese Incident
Saturday, July 15 – The String Cheese Incident
Sunday, July 16 – The String Cheese Incident
Monday, July 17 – Tori Amos
Tuesday, July 18 – Killer Queen
Wednesday, July 19 – Caamp
Thursday, July 20 – Caamp
Friday, July 21 – STS9
Saturday, July 22 – STS9
Sunday, July 23 – Portugal. The Man with Colorado Symphony
Monday, July 25 – Jimmy Eat World, Manchester Orchestra
Tuesday, July 26 – Noah Kahan, Briston Maroney
Thursday, July 27 – Big Wild, Neil Frances, Rubblebucket
Friday, July 28 – Tedeschi Trucks Band
Saturday, July 29 – Tedeschi Trucks Band
Monday, July 31 – Big Thief, Lucinda Williams
Tuesday, Aug. 1 – Zach Williams, We The Kingdom, CAIN, Anne Wilson, Blessing Offor, Hope Darst
Wednesday, Aug. 2 – MercyMe, Jeremy Camp, Unspoken, Ryan Stevenson, Jon Reddick
Thursday, Aug. 3 – Ween
Saturday, Aug. 5 – Boygenius, Illuminati Hotties
Sunday, Aug. 6 – Joe Bonamassa
Monday, Aug. 7 – Gov't Mule, Jason Bonham's Led Zeppelin Evening
Tuesday, Aug. 8 – Hippie Sabotage
Wednesday, Aug. 9 – Maggie Rogers, Alvvays
Thursday, Aug. 10 – Parker McCollum, Larry Fleet
Friday, Aug. 11 – Jon Pardi
Saturday, Aug. 12 – Slightly Stoopid
Sunday, Aug. 13 – Slightly Stoopid
Tuesday, Aug. 15 – Beck, Phoenix
Wednesday, Aug. 16 – Beck, Phoenix
Thursday, Aug. 17 – Mt. Joy
Friday, Aug. 18 – Mt. Joy
Sunday, Aug. 20 – Santa Fe Klan, Snow Tha Product, Tornillo
Thursday, Aug. 24 – 1964 The Tribute
Friday, Aug. 25 – My Morning Jacket
Saturday, Aug. 26 – My Morning Jacket
Sunday, Aug. 27 – Vance Joy
Monday, Aug. 28 – Duran Duran, Bastille, Nile Rodgers & Chic
Tuesday, Aug. 29 – Duran Duran, Bastille, Nile Rodgers & Chic
Wednesday, Aug. 30 – Young the Giant, Milky Chance, and Talk
Thursday, Aug. 31 – Rezz Rocks V: Rezz, Ivy Lab, Esseks, Rossy, ISQA
Friday, Sept. 1 – Rezz Rocks V: Rezz, Ivy Lab, Esseks, Rossy, ISQA
Friday, Sept. 8 – Brandi Carlile
Saturday, Sept. 9 – Brandi Carlile
Sunday, Sept. 10 – Sylvan Esso, Indigo De Souza
Monday, Sept. 11 – Steve Miller Band
Tuesday, Sept. 12 – Flume
Wednesday, Sept. 13 – Flume
Thursday, Sept. 14 – The Revivalists, Band of Horses, The Heavy Heavy
Friday, Sept. 15 – Greensky Bluegrass, Teskey Brothers
Saturday, Sept. 16 – Greensky Bluegrass, Sierra Ferrell
Sunday, Sept. 17 – Atmosphere
Monday, Sept. 18 – Arctic Monkeys, Fontaines D.C.
Tuesday, Sept. 19 – Arctic Monkeys, Fontaines D.C.
Friday, Sept. 22 – Get the Led Out
Saturday, Sept. 23 – Louis the Child
Monday, Sept. 25 – Counting Crows, Dashboard Confessional
Tuesday, Sept. 26 – Lainey Wilson, Flatland Cavalry, Jake Worthington
Wednesday, Sept. 27 – Tyler Childers, S.G. Goodman, Abby Hamilton
Thursday, Sept. 28 – Tyler Childers, S.G. Goodman, Wayne Graham
Thursday, Oct. 5 – Goose
Friday, Oct. 13 – Alison Wonderland, Crooked Colours, Jon Casey
Friday, Oct. 6 – Goose
Sunday, Oct. 8 – Carl Cox
Monday, Oct. 16 – Ryan Adams & The Cardinals
Tuesday, Oct. 17 – Hozier
Sunday, Oct. 22 – Black Tiger Sex Machine
Saturday, Oct. 21 – Liquid Stranger
Friday, Oct. 27 – Duke Dumont
Sunday, Oct. 29 – Madeon
Friday, Nov. 5 – Anjunadeep Open Air
Sunday, Nov. 12 – Of The Trees, Barclay Crenshaw, Yheti, KLL SMTH, The Librarian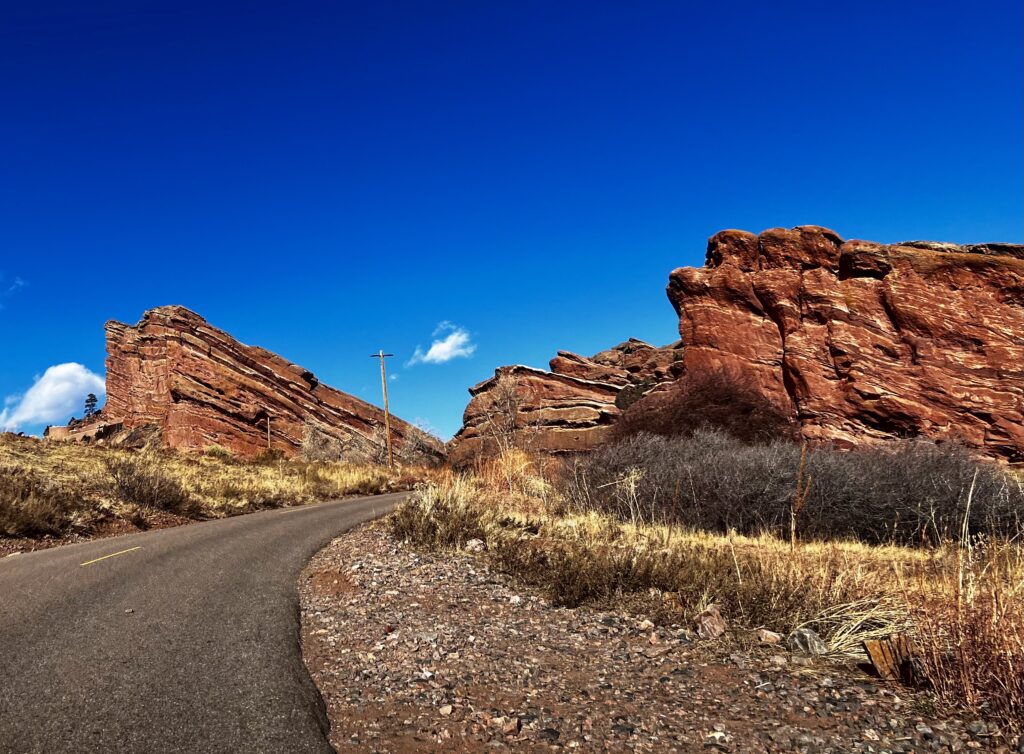 Silver Mountain Express Red Rocks Amphitheatre Luxury Transportation
Red Rocks Amphitheatre is not something to miss while you're visiting Colorado, and we can get you to and from the venue as needed. Our professional drivers have access to all the entries, so you can enter the venue and find your seat before the show starts.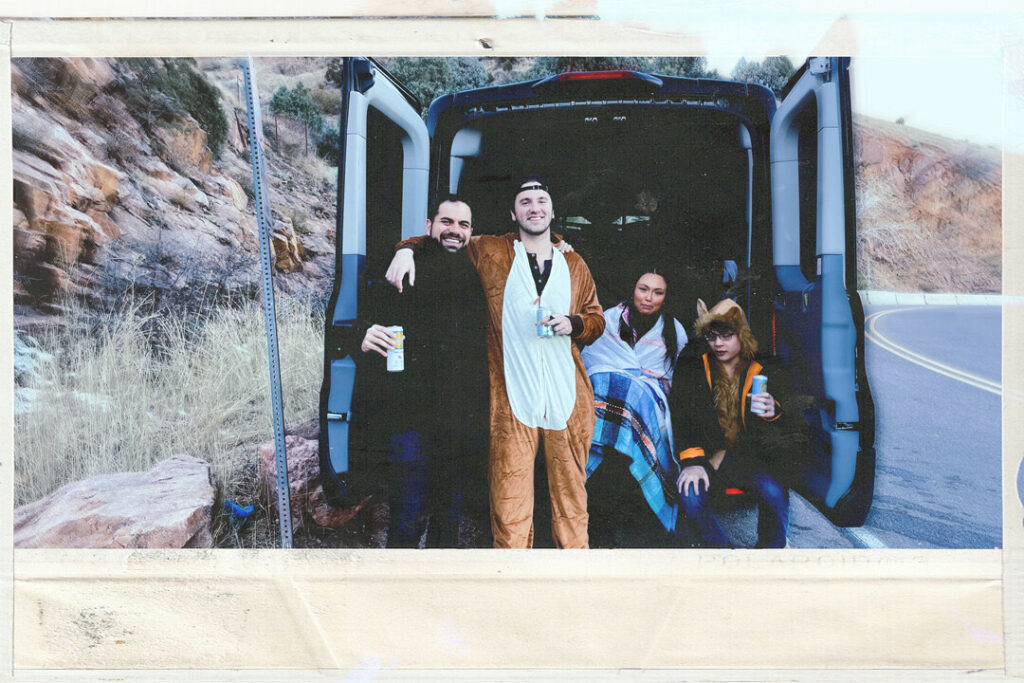 Experienced Drivers and Luxurious SUVs
Our drivers are experienced, professional, and punctual, and they know their way around the Red Rocks area. If you need to adjust your arrival or departure time during your trip, you have the option to do so.
We offer luxurious sedans, vans, and SUVs for transportation from the Denver metro area to Red Rocks Amphitheatre. The luxury sedan seats two, the SUV seats from three to five passengers, and the luxury van can accommodate up to seven passengers.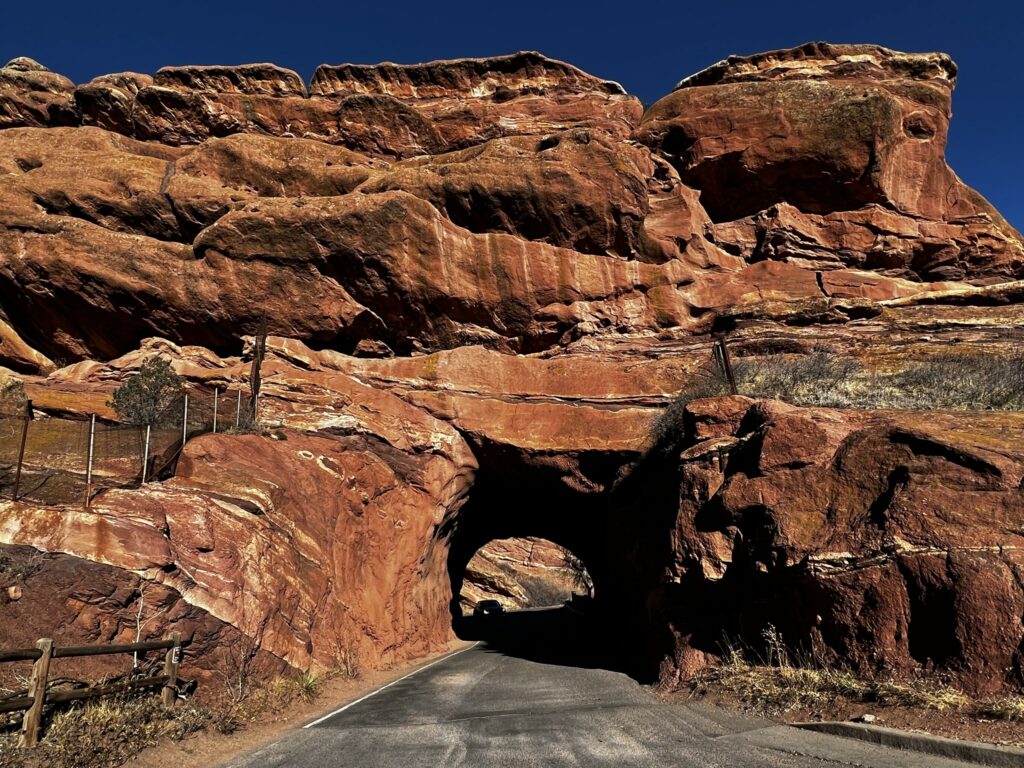 Private Airport Transportation
Will you be heading straight back to the Denver International Airport after you visit Red Rocks? We can accommodate your pick up and drop off. And if your flight is delayed, we will adjust the itinerary as needed.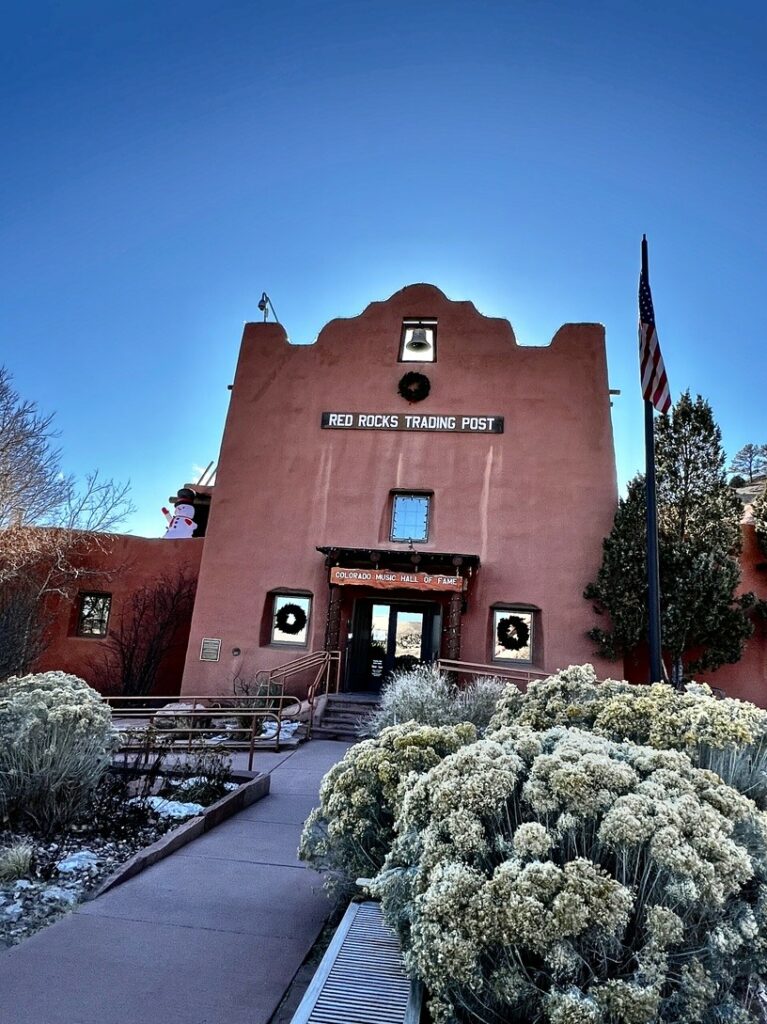 Book Your Private Shuttle Online with Silver Mountain Express
Booking your private shuttle to Red Rocks with us is easy. We offer a 72-hour cancellation policy, the ability to pay online, and 24-hour service. With Silver Mountain Express as your private shuttle or car service, you will be able to spend your time focusing on having fun.
Reviews
David Mammosser
8 November 2023
Red Rocks Amphitheater in Morrison Colorado is an iconic venue to attend a must see concert to add to your lifetime "bucket list". A great place to visit on non-concert days to hike the trails and enjoy the beautiful scenery that IS Colorado! Highly recommend!!
Jaryd Frankenfield
7 November 2023
Positively spectacular. The performance I had the pleasure of witnessing blew my mind. The natural acoustics makes one feel as if they've climbed a mountain just to catch a glimpse of the sound and, in a way, they have. Restrooms are easily accessible no matter where you're seated. Refreshment counters, both 21+ and not, are strategically placed for concert goers to access at various times without being a nuisance to others. I can see how accessibility might be an issue for those who are disabled, but from what I saw there is a shuttle for those unable to make the trek up the somewhat steep ramp into the venue. I do not know what seating looked like in this instance, however. Please contact the venue coordinator for further information regarding accessibility.
David Rose
7 November 2023
The BEST outdoor venue. It's truly the only one that does deadmau5' sound justice. Flippin' incredible. You don't want to pass up this ampitheatre; it's just as legendary as the musical artists who frequent this space for sonic spectacles.
katiuska tiapas
7 November 2023
Lindo lugar, excelente para buenas fotos 🤗
Jennifer Mager
7 November 2023
Always an epic experience
Day of the Deadmau5 on night 2 And of course the venue is the best in the country.
Absolutely stunning! It's a must-see if you're in Denver. Was lucky enough to be there during a sound check by a musician and was blown away. It's incredible to experience while taking in the beauty of the Red Rocks. The amphitheater and museums (including parking) are free to visit, which is awesome. The museums are very cool with how much history is involved and seeing all the performances they've had over the years. It's not very large, so it's easy to get through all of it. If you're looking for merch, I'd recommend the Trading Post gift shop just down the hill. Much bigger and better selection of gifts/merch.
Private Shuttle to Vail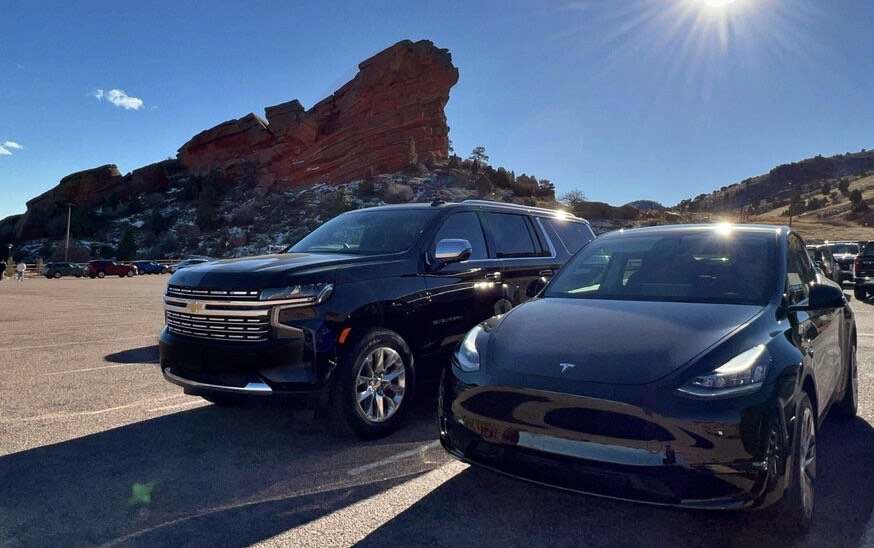 Transportation
Red Rocks Car Service | Red Rocks Shuttle | Red Rocks Transportation
Silver Mountain Express
Silver Mountain Express
,
Telephone No.7204404202
Vail, Colorado
Red Rocks, Morrison, Denver, Lakewood, Aurora, Parker, Evergreen, Littleton, Highlands Ranch, Arvada, Golden
The Pros of Hiring a Private Shuttle Comfort: Hiring a private transportation service eliminates the need to navigate and drive yourself. You can relax and enjoy the scenery along the way. Professional Drivers: Private transportation services employ professional and experienced drivers who are knowledgeable about the area. Door-to-Door Service: Private transportation services can pick you up and drop you off at specific locations. They provide a hassle-free travel experience.
Experience the Ultimate Convenience of Booking Your Shuttle to Red Rocks with Silver Mountain Express. Our dedicated service ensures you have a seamless and enjoyable transportation experience to one of the most iconic concert venues in the world. Whether you're heading to a concert, event, or simply want to explore the natural beauty of Red Rocks, our reliable and comfortable shuttle service is your ticket to a stress-free journey. Sit back, relax, and let Silver Mountain Express take you to Red Rocks in style and comfort.