Traveling can be both exhilarating and exhausting. But what if you could eliminate the latter and amplify the former? You can do just that with Silver Mountain Express's Sprinter Van service from Denver Airport to Vail. This comprehensive guide delve into the luxurious world of private transportation, ensuring your trip to Vail is nothing short of extraordinary.
Book Your Sprinter Van From Denver Airport to Vail Today!
The Silver Mountain Express Experience:
Imagine stepping out of Denver Airport, tired from your flight, and being greeted by a sleek Mercedes Sprinter Van and Ford Transit, ready to whisk you away to the enchanting town of Vail. With Silver Mountain Express, this isn't just a dream—it's a reality we deliver daily.
How to Get to Vail:
Vail, a world-renowned ski resort town, is approximately 100 miles away from Denver Airport. The journey, which takes you through some of Colorado's most scenic landscapes, can be made all the more memorable with Silver Mountain Express. Our experienced chauffeurs know the best routes, ensuring not only a swift journey but also one filled with picturesque views.
Capacity and Comfort:
Our Sprinter Van is designed with the traveler in mind. With the ability to comfortably accommodate up to 10 passengers, it's perfect for family getaways, corporate retreats, or trips with friends. The spacious interiors ensure everyone can relax and enjoy the journey, no matter how much luggage you have.
Fleet Excellence:
At Silver Mountain Express, we pride ourselves on our fleet. Our Sprinter Van stands as a testament to our commitment to luxury. Its sleek design and state-of-the-art amenities ensure your journey is smooth and enjoyable. Whether you're admiring the landscapes, catching up on some sleep, or simply relaxing, our Sprinter Van ensures you do it in style.
Ski Equipment, Golf Clubs, and More:
Vail is a haven for sports enthusiasts. Whether you're hitting the ski slopes or the golf courses, we've got you covered. Our Sprinter Vans come equipped with ample storage space, ensuring your ski equipment, golf clubs, and other gear are safely and securely transported. No more worrying about damage or space constraints—just pure, unadulterated fun in Vail.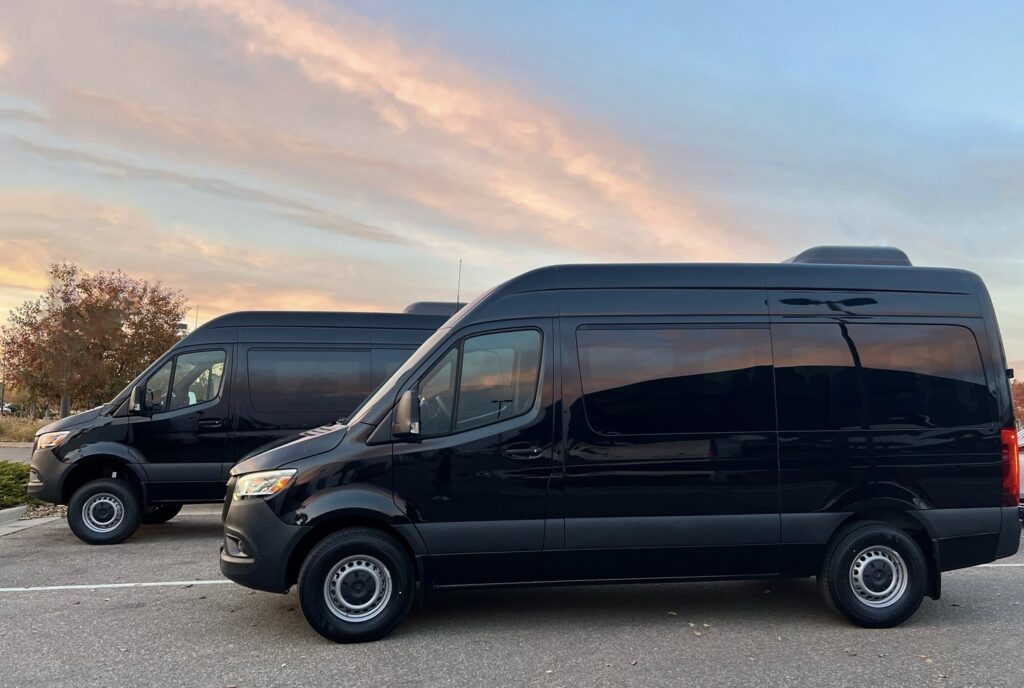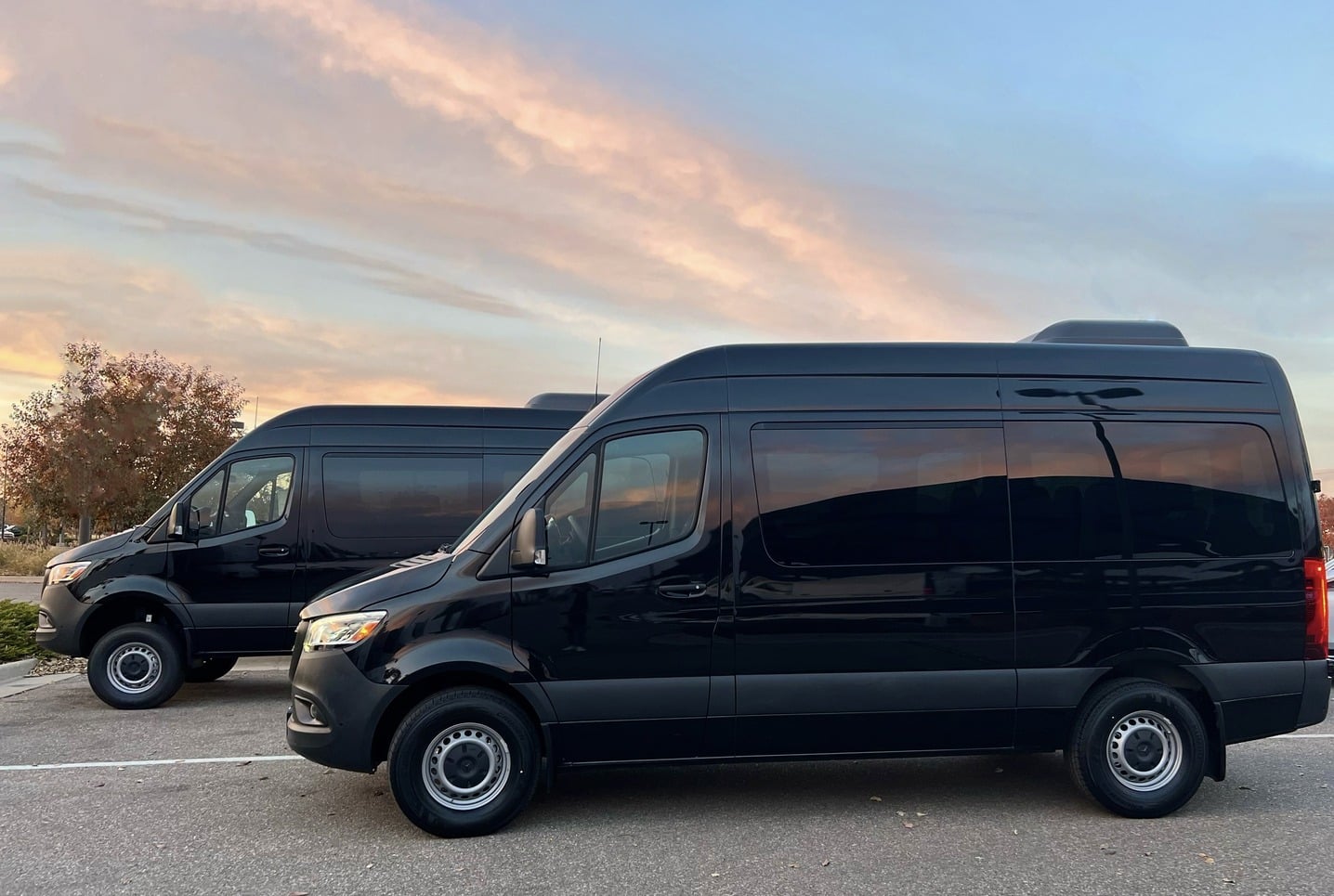 SPRINTER VAN RATES TO VAIL
Child Safety First:
Traveling with little ones? We've got you covered. Silver Mountain Express offers complimentary child car seats, ensuring the safety and comfort of our youngest passengers. Just let us know in advance, and we'll ensure your child's seat is ready and waiting.
Frequently Asked Questions:
How do I book a Sprinter Van from Denver Airport to Vail?
Simply visit our website or contact our customer service. Provide your travel details, and we'll handle the rest.
Is the journey from Denver to Vail safe during winter?
Absolutely. Our chauffeurs are trained to navigate all weather conditions, ensuring a safe journey no matter the season.
Can I request additional stops along the way?
Yes. Our service is tailored to your needs. If you wish to make additional stops, just let us know in advance.
What if my flight is delayed?
We monitor flight schedules and adjust pick-up times accordingly. Rest assured, your van will be waiting for you, regardless of delays.
How is the payment processed?
We accept all major credit and debit cards. Payment can be made online or in the van.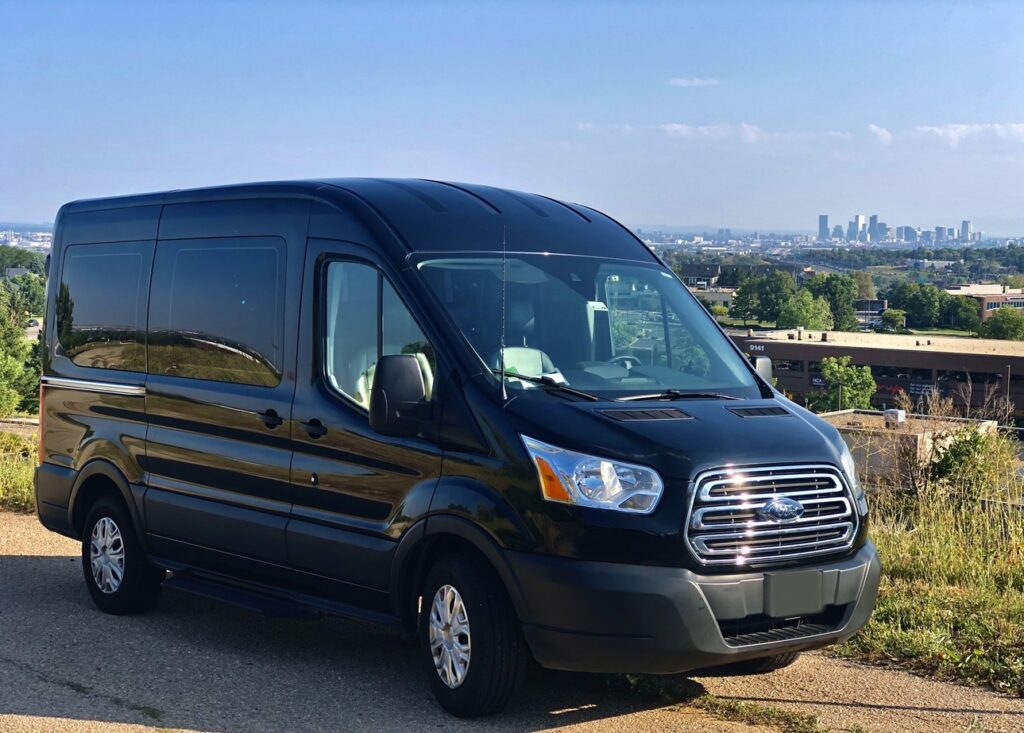 Traveling from Denver Airport to Vail doesn't have to be a mundane task. With Silver Mountain Express's private van service, it becomes an extension of your Vail adventure. Experience luxury, convenience, and top-notch service with us. Book your journey today and travel the way you deserve—with elegance and ease.
Book Your Sprinter Van From Denver Airport to Vail Today!
Private Shuttle to Vail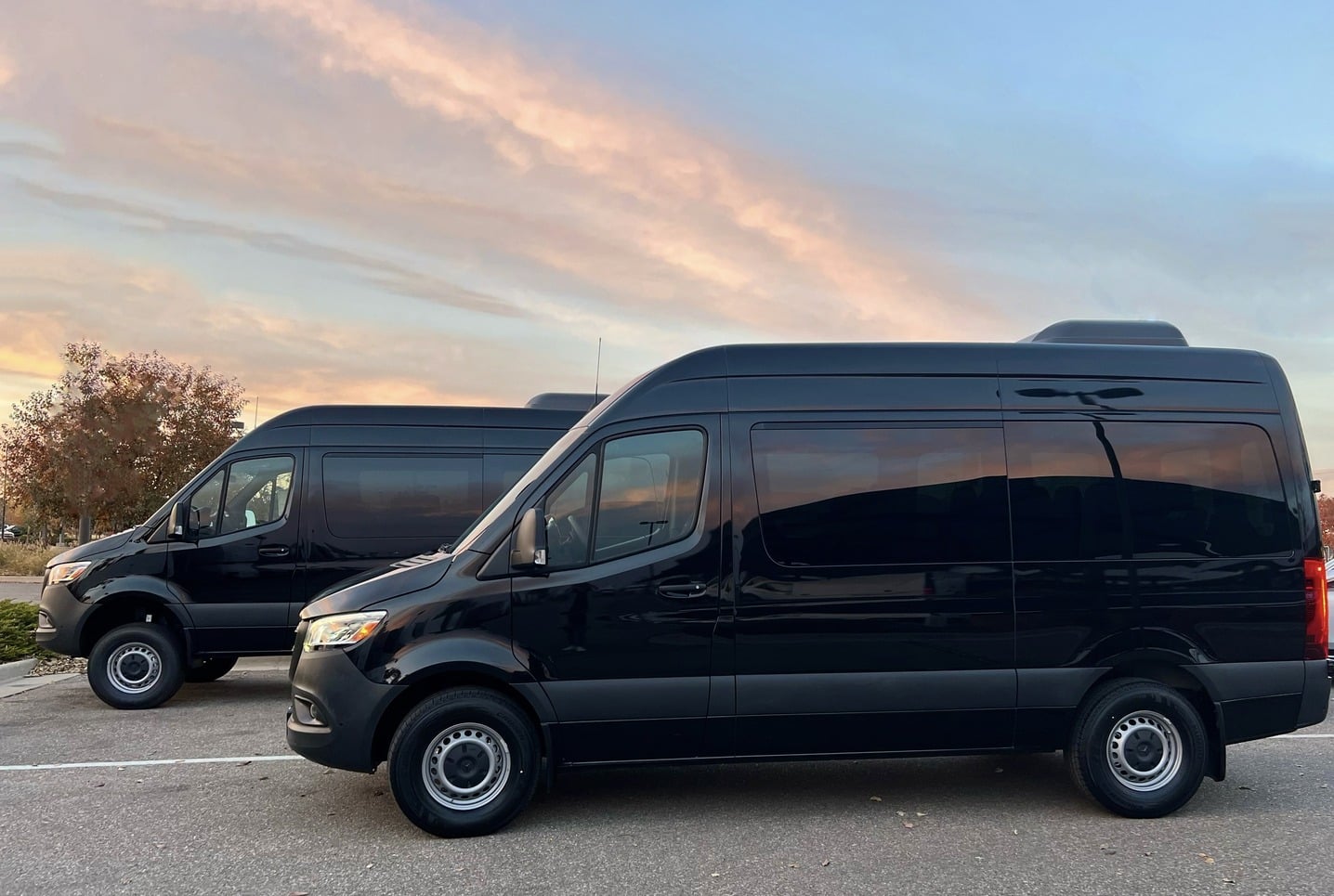 Transportation
Sprinter Van Transfers from Denver Airport to Vail
Silver Mountain Express
Silver Mountain Express
,
Telephone No.7204404202
Vail, Colorado
The Pros of Hiring a Private Shuttle Comfort: Hiring a private transportation service eliminates the need to navigate and drive yourself. You can relax and enjoy the scenery along the way. Professional Drivers: Private transportation services employ professional and experienced drivers who are knowledgeable about the area. Door-to-Door Service: Private transportation services can pick you up and drop you off at specific locations. They provide a hassle-free travel experience.
Enjoy a spacious and luxurious ride from Denver Airport to Vail with our Sprinter Van transfers. Silver Mountain Express offers a comfortable and convenient transportation option for individuals and groups.