"Like nothing else on Earth" perfectly summarizes what Vail, CO is all about. The beauty of the Eagle Valley is something to behold for everyone! Since its founding in 1962, Vail ski resort has transformed from a cold isolated tundra into a wonderland containing fantastic things to do all year-round.
There are so many things to see and do in Vail during every season of the year. That's probably why over 1 million people each year visit Vail!
Since Vail is located in the central Rocky Mountains, getting there and planning an awesome family vacation can be a little tricky for those who have never been before. If you're dreaming of a vacation in one of Colorado's best locations, but don't know where to start, you're in luck! We've done the research for you and compiled a guide for the best ways to enjoy a Vail vacation with your family, regardless of the season. In this guide, we'll cover:
The best ways to get to Vail
Kid friendly hotels in Vail
Things to do in the winter
Things to do in the summer
Let's get started!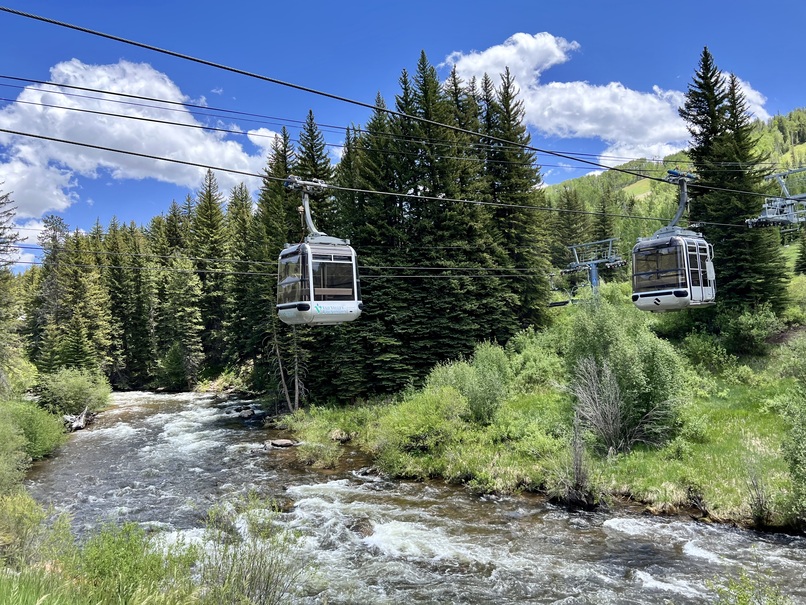 The Best Ways to Get to Vail
There are a few ways to get to Vail when visiting from outside of Colorado. If you're able to book airline tickets, there are two airports that give you access to Vail: Denver International Airport and Eagle-Vail Airport.
Denver International Airport (DIA) is about 120 miles away from Vail. In terms of getting to Vail from DIA, there are a couple of options. You can rent a car, take the Bustang bus shuttle, or you can charter a private car service. One of the best private transportation companies in the Vail Valley is Silver Mountain Express. They offer a luxury experience like no other to get your vacation started off right!
Eagle-Vail Airport offers a much shorter drive to Vail. At only 35 miles from the terminal to the resort, you'll get to your hotel much quicker by flying into Eagle-Vail Airport. Cars are available for rent as well as access to the Eagle County (ECO) busses that will take you to Vail for a small fee. And don't forget Silver Mountain Express is a great option to get from the airport to Vail as well!
Once you're in the town of Vail, you can get around really easily by taking the free Vail shuttle. There are a few different lines, so pay attention to which bus you're getting on. Most stop at either the Lionshead Transportation Center or the Vail Transportation Center, both of which will give you access to Vail Village and the gondolas!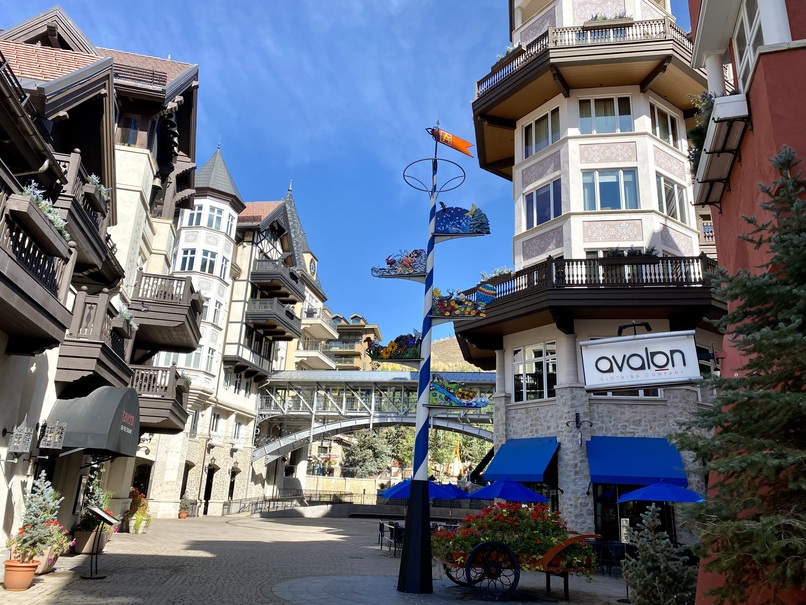 Kid Friendly Hotels in Vail
When searching for lodging in Vail, the biggest challenge is sifting through all of the amazing hotels to find the right one for you and your family! To help you on your hotel search, we've narrowed down the list to our top three picks for family friendly hotels in Vail. They are: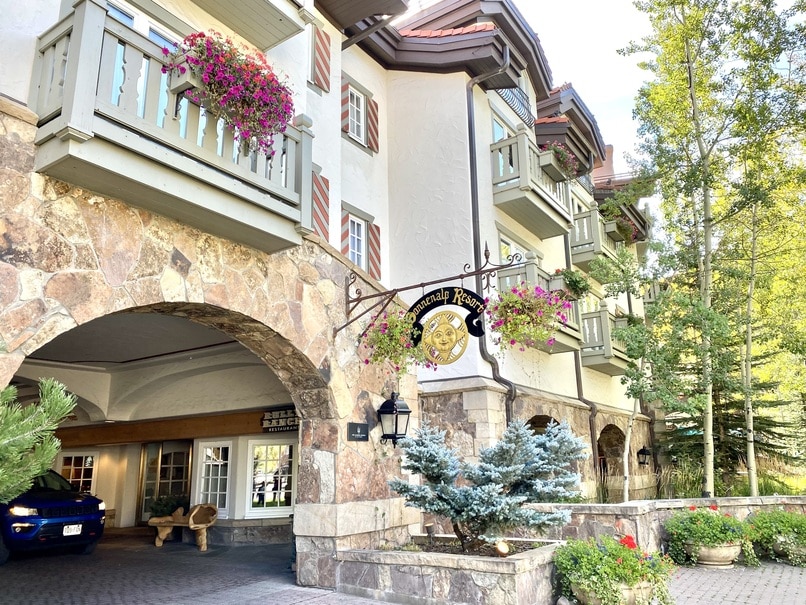 Sonnenalp
Why you'll love it:
Centrally located in Vail Village
In house "Kids Club" that cares for kids 4-10 years old, taking them on educational tours of the area and plays games to encourage making new friends
Heated indoor and outdoor pools and hot tubs with beautiful views of Gore Creek
Tivoli Lodge
Why you'll love it:
Walking distance to the Vail Farmers Market during the summer
A full hot breakfast buffet to start the day
Fresh baked cookies available all afternoon in the lobby during the winter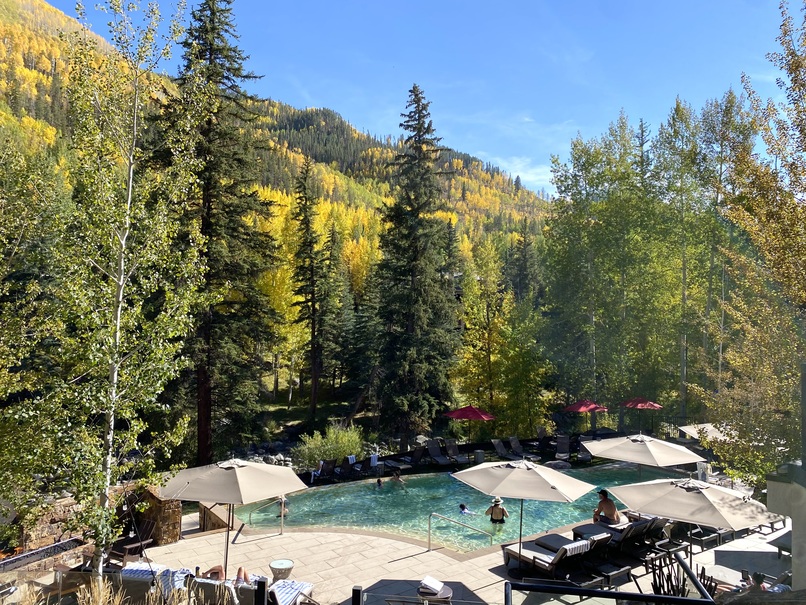 Grand Hyatt Vail
Why you'll love it:
Located right next to Lift 20, giving you the ability to ski in and ski out of your hotel during the winter
Large outdoor heated pool and hot tubs
The option to book a Topgolf Swing Suite, which gives you access to activities like virtual golf, indoor hockey, soccer, and zombie dodgeball
Things to do in the Winter
Winter. Ski season. The holidays. These are the main attractions for so many of Vails visitors! It makes sense why people want to come to Vail in the winter as each year, Vail receives over 100 inches of snow each year! The toughest part about planning a Vail winter vacation with your kids is simply narrowing down a list of things to do to fit into your visit. Here are a few suggestions that we believe will delight everyone in your family!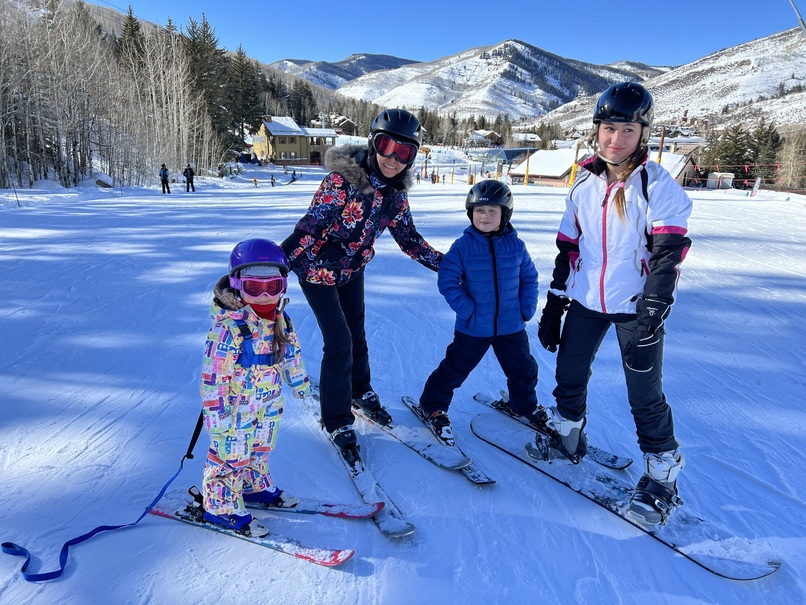 Skiing
Come see what the hype is all about! With over 5,000 acres of skiable terrain, there is sure to be something for every level of skier or snowboarder in the family.
Vail is also well known for employing world class instructors that can help anyone learn how to ski or snowboard!
Snow Tubing
If skiing isn't your thing, you can still enjoy cruising down the mountain in a tube! Vail offers snow tubing at the Eagle's Nest Adventure Ridge, which offers spectacular views of the Sawatch Range to the south of the tubing area. Make sure to go to the Lionshead Gondola to access the tubing area!
Colorado Ski History Museum
One of the best places to visit for the history lovers in your family is the Colorado Ski History Museum. Located on the second level of the Vail Transit Center, the museum is free to everyone who comes to visit. There are amazing exhibits with authentic ski equipment that shows how much the sport has evolved since the late 1800s! And, for the military history buffs, there's a great exhibit on the 10th Mountain Division, the only division to train infantry soldiers to ski to war during WWII!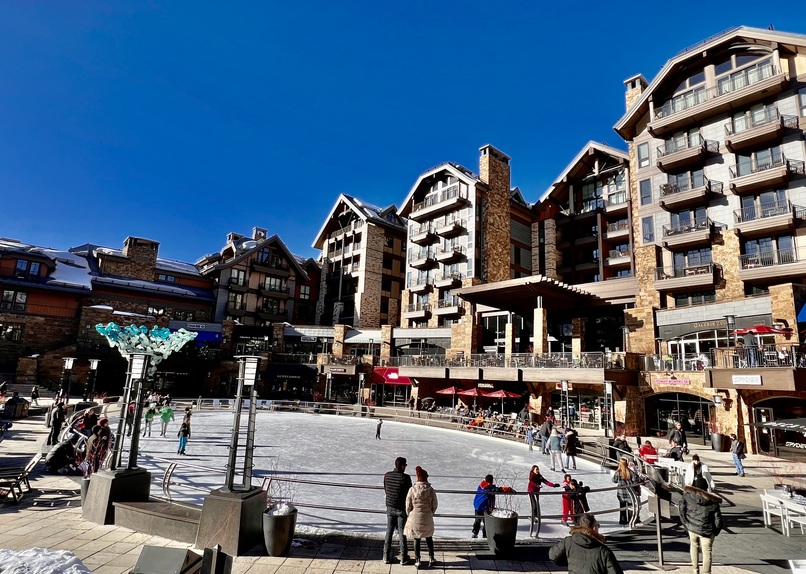 Ice Skating in Vail Village
One of the most beautiful ice rinks in the area is located right in the middle of Vail Village. You can rent skates by the hour and enjoy the magic of an outdoor ice rink! Plus, there are plenty of restaurants that surround the ice rink that offer a wide variety of food options to enjoy when you're done skating for the day.
Snowmobiling
If going to the resort isn't your idea of taking your family on a winter Colorado vacation and you'd rather check out what the vast backcountry has to offer, there's no better way to do it than on a snowmobile. Check out Snowmobile Vail for an excellent company that offers guided and unguided snowmobile tours. You'll be able to get away from crowded lift lines and enjoy the amazing views that surround Vail by cruising up the side of a mountain on a top of the line snow sled!
Things to do in the Summer
Locals like to say, "people come for the winter, but stay for the summer." If you've never visited Vail during the summer, you absolutely have to! The weather is absolutely spectacular, getting warm during the day and cooling off nicely during the evening. Plus, there are so many fun things to do! Here's a list of our favorite summer activities in Vail.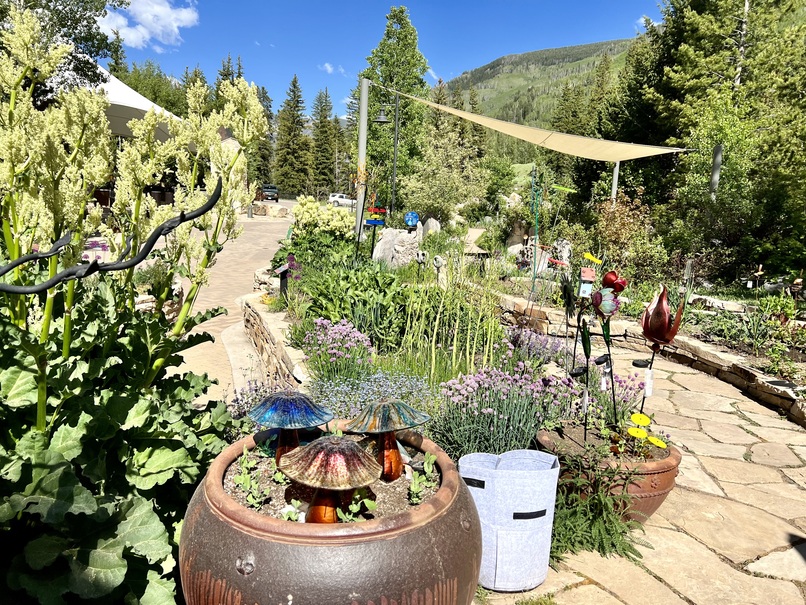 Betty Ford Alpine Gardens
President Gerald Ford and First Lady Betty Ford often visited Vail during the early years of its founding. They spent a lot of time helping to develop the area into what it is today! The Alpine Gardens in Vail are a tribute to the work of Mrs. Ford and boy are they spectacular! Wildflowers abound in this beautiful scenic walking trail located just a few minutes away from Gondola One in Vail Village.
Hiking
One of the best things to do in Vail during the summer is to take a hike on any of the amazing trails located in or nearby Vail. There are so many to choose from! A great way to narrow down the list of trails and to find a trail that is best for your family is to check out the All-Trails app. You'll be able to set the filters to find the exact right trail for your family to enjoy.
A great hike to take little kids can be found at Piney Lake. The flat trail meanders alongside Piney Lake, which sits at the base of the Gore Mountains. Wildlife viewing opportunities abound here, so bring your camera!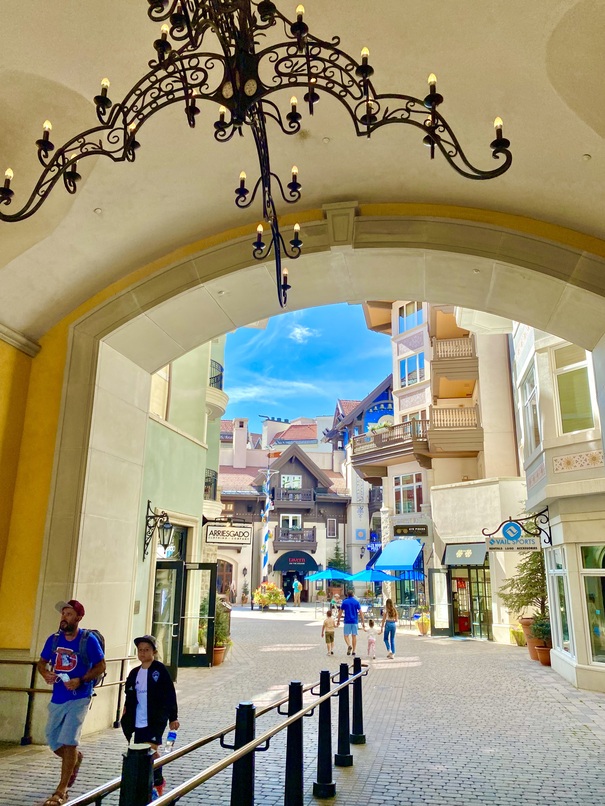 Vail Village Farmers Market
A great way to enjoy the Vail Village and get a tasty treat is by checking out the farmer's market. Each Sunday from the middle of June to the beginning of October, you can find over 140 tents (40 of which are food vendors) selling all sorts of goodies! There's something for just about everyone here. Plus, there's almost always live music and yard games to play, making for an awesome afternoon following a morning hike.
Whitewater Rafting and Jeep Tours
If adrenaline is more your speed, then you absolutely have to go on a whitewater rafting trip or a jeep tour when visiting Vail. For rafting, there are three major rivers in the area to choose from: the Eagle River, the Colorado River, and the Arkansas River. Each river offers a variety of rapid levels to suit just about anyone's preferences!
Jeep tours allow you to enjoy a fun, bumpy ride into the backcountry surrounding Vail. There are tons of great trails to get out of the village and experience an authentic Colorado adventure! Definitely consider booking a trip out to Camp Hale, as the views and the history there are second to none.
Check out Timberline Tours to book an unforgettable rafting and jeeping experience this summer! Their expertly trained staff can help guide you to the best experience for your family and the guides are some of the best in the world!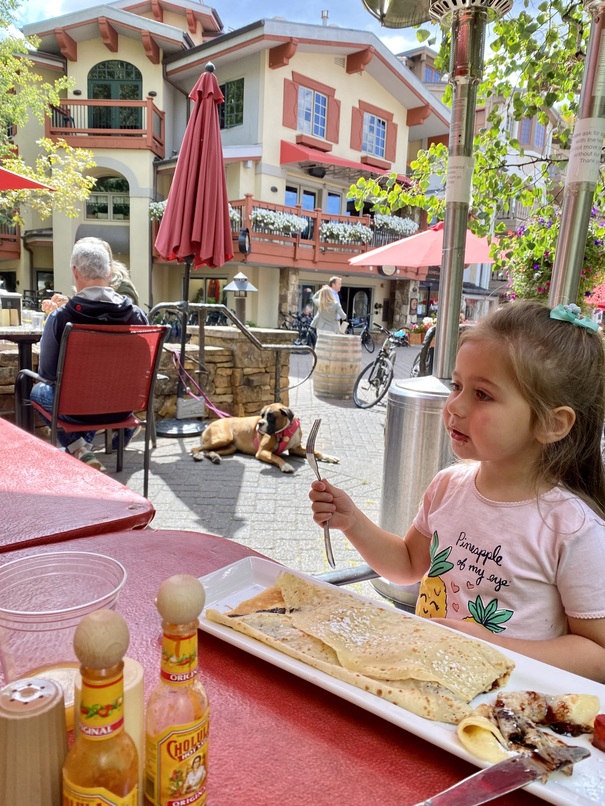 Final Thoughts
A trip to Vail is more than just another vacation, it's an adventure of a lifetime! No matter what time of year you visit, there are always plenty of things to see and do here. Regardless of when you plan on visiting, it's always best to plan ahead and arrange all of your rentals, tours, and accommodations ahead of time to ensure that you're able to do everything you want when you visit. We can't wait to have you come see for yourself why Vail is "like nothing else on Earth!"