A trip to Breckenridge is never a poor idea. Visiting nearly any area in Colorado ensures that you will get to spend a significant amount of time outdoors and explore unique areas or sights. When planning a trip to Colorado, particularly a ski trip, you first have to decide which mountains and ski resort you want to visit! In Colorado, there are so many options and each of those is easily catered to your skill level and what you want to experience during your trip.
If you have chosen Breckenridge as your choice – you have done well. The Breckenridge Ski Resort has five different peaks and almost 3,000 acres for skiing. If you are into biking or hiking, no problem! There are over 187 trails for you to choose from based on your skill level. Breckenridge ski resort also has the tallest chairlift in North America! If you love heights you will surely get some if you utilize the chairlift up to the top of the slope. It is thought to be one of the best ski resorts in Colorado. No matter what skill level you and your group find yourselves at, there will be something for everyone to do while they are there.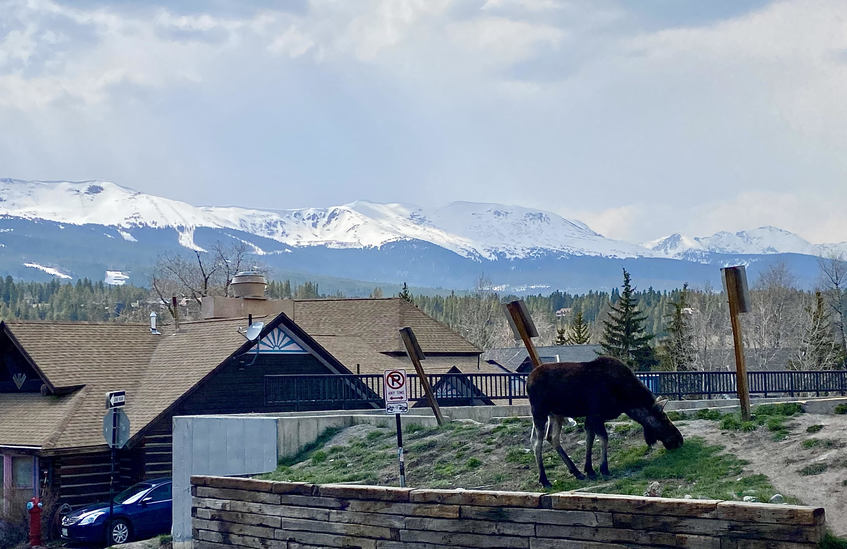 Outside of skiing and outdoor activities, there are so many different activities to peak your interests while you are there. You can check out:
The Arts District- The arts and culture scene is extremely important to the community of Breckenridge. What may seem like a community entirely based on snow ports is an incredibly creative and innovative culture.
Museums in Breckenridge- Breckenridge has a rich history and the community has kept hidden treasures around for visitors to experience themselves. You can take guided tours around the city, visit a mine, or explore one of the museums that the city has to offer.
Isak Heartstone – If that name doesn't sound familiar, no worries! It's specific to Breckenridge. Isak is considered the "Breckenridge Troll". He lives off of Illinois Creek and visitors can stop by and say hello anytime.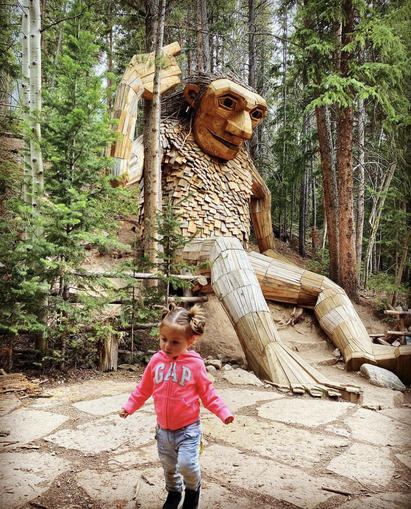 Tours – Breckenridge came to be what it is today because of Gold mining! So, if you are into tours. Breckenridge has plenty of mine tours that you can check out while you are in town. If you are into scary stuff, you can take a ghost version of a miner's tour. If you are a history buff. Breckenridge has plenty for you to experience for yourself.
Main Street – If you love shopping and browsing through different and unique shops. Main Street is the perfect spot for you to experience. It boasts over 300 different shops and restaurants. Over 200 of the buildings are from the mining era of the town and have been preserved for generations to enjoy. If you would enjoy a tour of this historic portion of town, that is available as well.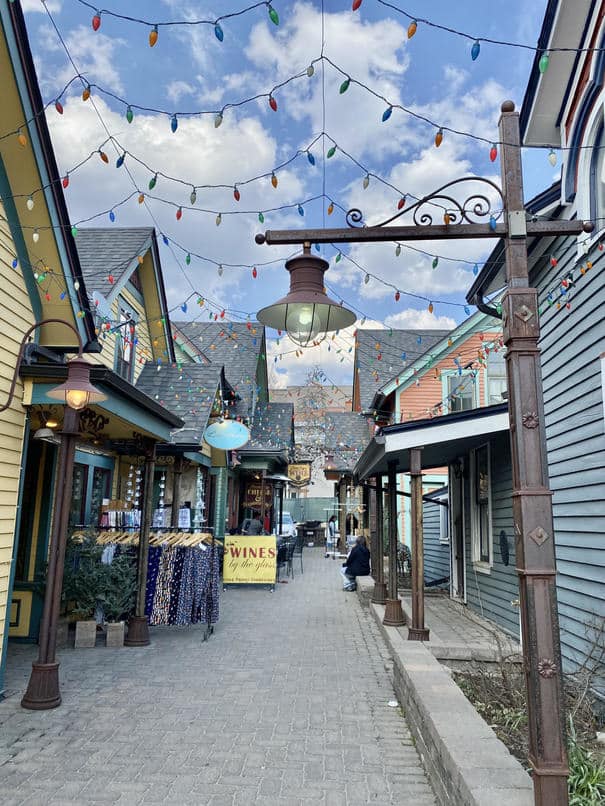 Transportation From Breckenridge
Now once you have realized all that is available in Breckenridge and you have decided to make the resort your vacation of choice, there are usually one of two actions you must complete before you make the trip: Where you are staying and how you will get around. Breckenridge has an amazing array of resorts, hotels, and other local places to stay so that will not be a problem. The item that tends to confuse newcomers or people who have never been to the area is transportation. The great part about Breckenridge resort? The area is extremely walkable and most visitors find that they do not need a car once they get to the town. You can easily walk between your outdoor activities, resorts, and restaurants.
The factor that some may have a hard time deciding on is transportation from the airport to Breckenridge and transport from Breckenridge back to the airport. Whatever mode you choose, you want it to be as reliable as possible. You need to get to your flight by a specific time and having other people involved can make it slightly less guaranteed.
If you are open to any transportation options, there are public ones you can choose from:
All three of these options are available, but you have to plan your trip around their time and available space. Making sure you have enough space for all of your ski gear and the group can be complicated as well.
Many visitors coming to Breckenridge have a decent amount of luggage and gear they are bringing with them. Winter clothes are large and personal ski gear can be cumbersome and take up a decent amount of room. Public transportation and shared shuttles may not provide that for you and can make your trip more complicated than it needs to be.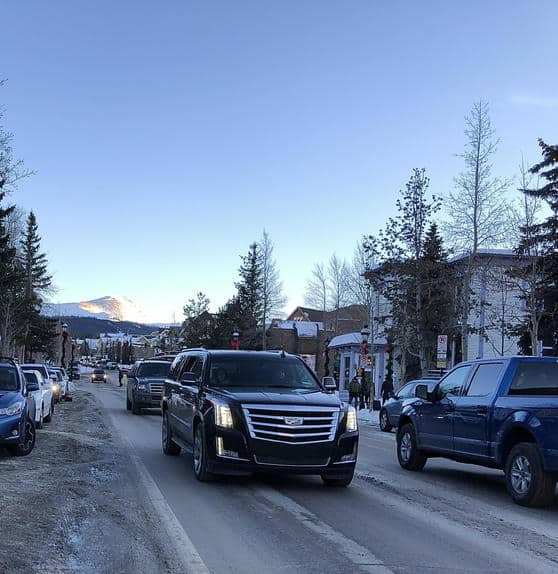 If you are looking for a reliable option that you can completely customize to you and your trip, a non-shared shuttle is likely what will fit you and your needs best. Unlike public transport and shared shuttles, you get to choose the time and exact location for pick up and drop off. While shared shuttles and public transportation may have multiple stops to pick up other riders, private and non-shared shuttles are completely catered to you and can get you back to the airport exactly when you need to be.
Not only do these private and non-shared shuttles offer reliability and customization, but they also offer the kind of luxury that you can simply not achieve if you are sharing a mode of transportation with multiple groups. If you need to stop by a convenience store to pick something up, the driver can arrange that for you. If your flight has been delayed and you want to schedule a later pick up so you do not have to spend too much time at the airport — non-shared shuttles can help you out with that. If you are wanting a fully customizable trip and one that will round out your Colorado and Breckenridge experience with a bit of luxury, a non-shared shuttle to and from the Denver airport is what you will want to choose.