Denver International Airport to Colorado Ski resorts
When you are planning a trip out of town, figuring out how you are going to get around can seem complicated. If you are driving to your holiday spot from your home, your car problem is taken care of. If you are taking a plane or some other sort of public transportation to your holiday spot, you will need to figure out how to get to your location and how to travel around your location while you are there. This isn't overly complicated, but renting a car can add a significant cost to your trip. When you are traveling somewhere like a Colorado ski resort, transportation, while you are at the resort is often unnecessary. Resorts often have trolley service included and many of the necessary areas are easily walkable or accessible on foot. So, paying for a rental car for a whole week when you really only need it for the trip to and from the airport feels unnecessary and overpriced.
When traveling to Colorado ski resorts, many visitors opt for a one way ride to their resort and then a one way ride back to the airport from their resort. Depending on your resort and what you have access to while you are there, having a car for the full week is frivolous and you can save plenty of money just opting to use the transportation provided at your resort. So, since many resorts have easily accessible buses or trolleys to move around the resort property, what should visitors use as their transportation to and from the airport? Denver offers plenty of options.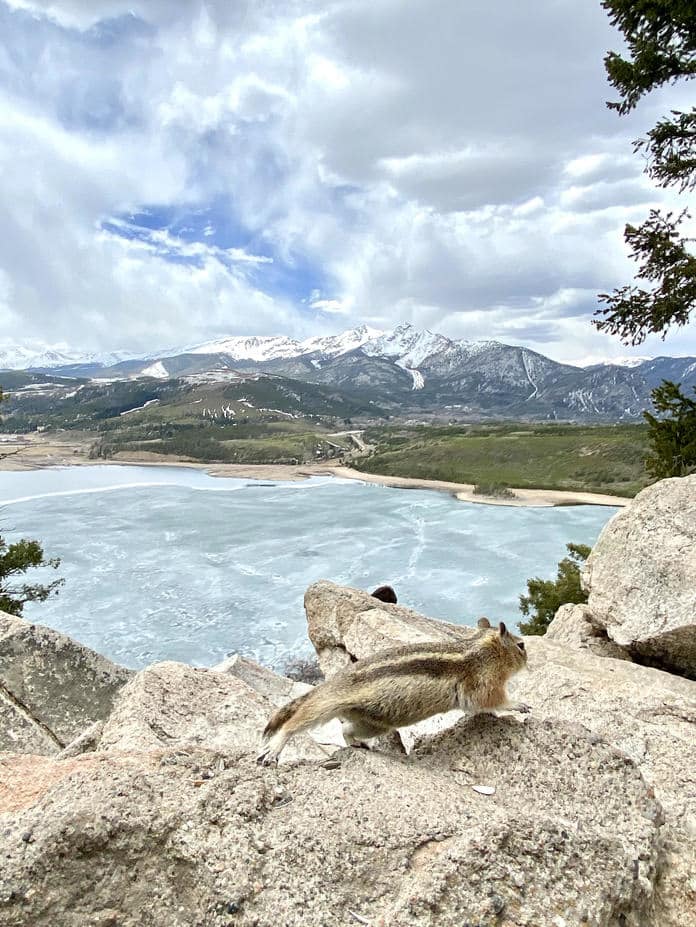 Amtrak Winter Park Express Ski Train
This travel option runs from Union Station to Winter Park. It also offers a trip back. This option is available on Saturdays and Sundays. Union Station is a travel hub in Denver with many options available on location. The Denver airport offers train transportation directly to Union Station.
Front Range Ski Bus
This bus line runs Wednesday through Sunday. It heads to Loveland and Copper from Union Station. Transportation to Union Station is offered directly at the Denver airport.
Bustang
This transportation option offers travel from Denver to a Loveland Ski, Arapahoe Basin, and Steamboat Springs. They offer roundtrip rides on weekends and holidays. You can access Snowstang from Union Station or the Denver Federal Center. Tickets must be purchased ahead of time to secure a seat. Union Station can be accessed by way of train directly from the Denver airport. Shuttles are available at the airport to take you to the Denver Federal Center.
Amtrak California Zephyr
This train runs from Union Station to Fraser, Granby, and Glenwood Springs. Transportation to Union Station is available at the Denver airport. This train costs $35-$168 and departs everyday at 8.15a.
Greyhound
This popular travel chain offers bus transportation to Frisco, Vail, Glenwood Springs from the Denver Greyhound station.
Ski-N-Ride
This RTD shuttle offers transportation to the Eldora Mountain Ski Resort and runs every single day while the ski season is currently happening. It takes off from the Downtown Boulder station, but if you are in Denver, you can reach it by taking Route FF1 to the Boulder station.
Uber SKI
Uber is now offering a service specifically for those with skis and snowboards up to their mountain destination. You can request the ride from wherever you are located in Denver, including the airport, and these transportation options will have plenty of room and equipment to carry all of your gear.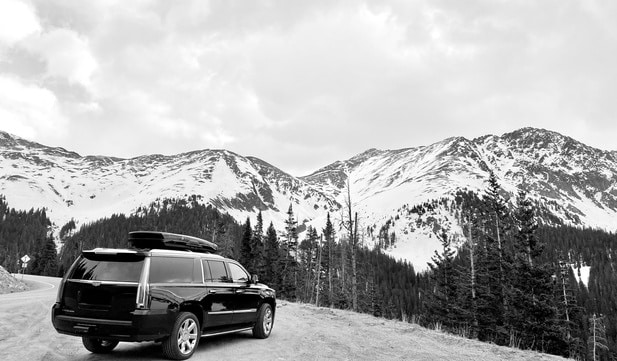 Private Shuttles
While Denver offers a wide array of public transportation options from the Denver International Airport to the variety of ski resorts, with those you have to follow a schedule. Also with public transportation, there is no guarantee that there will be room for you, your gear, and your entire party. The trip may take significantly longer than it should. These public transportation options often have a significant amount of stops they must make, so what would be an hour trip could be multiple hours long.
When you plan a trip like this, you often have a large amount of gear and luggage, so having transportation that is perfectly geared to you, your needs, and your schedule is ideal. With a private shuttle, there is no need to dread arriving at the airport four hours early just because the public transport only makes one or two trips during the day.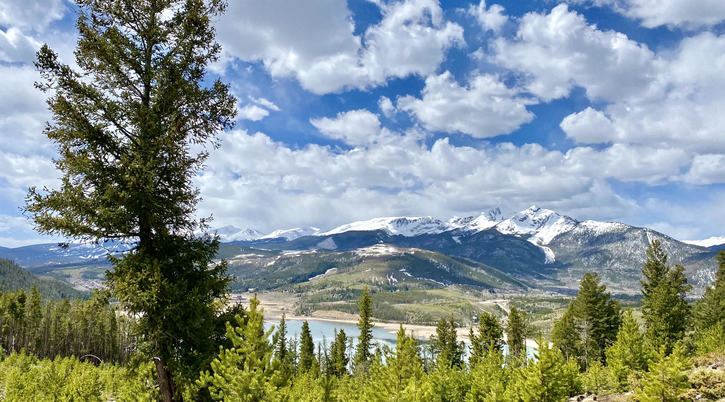 Silver Mountain Express is one of the several, highly rated private transportation companies available in the Denver area. They can take you from the airport directly to your resort. They arrive at the airport according to YOUR schedule and will pick you up for your return according to YOUR schedule and needs.
They offer luxurious vehicles and experienced drivers. You can choose from a large SUV, luxury van, and several other options. They offer a:
-72-hour cancellation policy
-The ability to pay online
-24-hour service
-Scheduled pick up to and from the airport
-Winter tires during ski season
You can make a reservation over the phone or on their website. Silver Mountain Express offers transport to and from Vail, Breckenridge, and numerous other popular ski resort locations. When you are making plans for your trip, make it easy on yourself and reserve a private shuttle. There is no need to worry about if seats are available, if you will get to your location on time, or if they will have room for all of your luggage and gear. You can sit, relax, and enjoy the ride to and from your location.
Figuring out transportation can be stressful if you are not from the area. Denver offers a variety of different options for those visiting Colorado and many are extremely accommodating. They offer plenty of public options for those needing a minimum amount of support and planning, but there are also high-quality private options for those wanting to add a luxurious touch to the rest of their trip. Silver Mountain Express is an ideal option is you are wanting to focus on your ski resort vacation and do not want to stress about how you will arrive.