If you have never heard of Meow Wolf, you most likely also do not have the context for what it even could be. Well, Meow Wolf is an interactive and immersive art experience. It began as a way for local artists to create and collaborate in Santa Fe, New Mexico. This collaboration began in 2008 before Meow Wolf's first official and immersive art experience were created in the same city. This first permanent installation was called House of Eternal Return. It is an immersive art experience like no other and is a THEA-award-winning art exhibit. It was created with the help of the Game of Thrones book series author, George R.R. Martin. You may be wondering what exactly is inside House of Eternal Return? Well, the fantasy-themed art exhibit offers numerous art exhibits spanning several floors and includes secret passages and portals to magical worlds, a well thought out narrative, a children's learning center, a music venue, and a cafe and bar.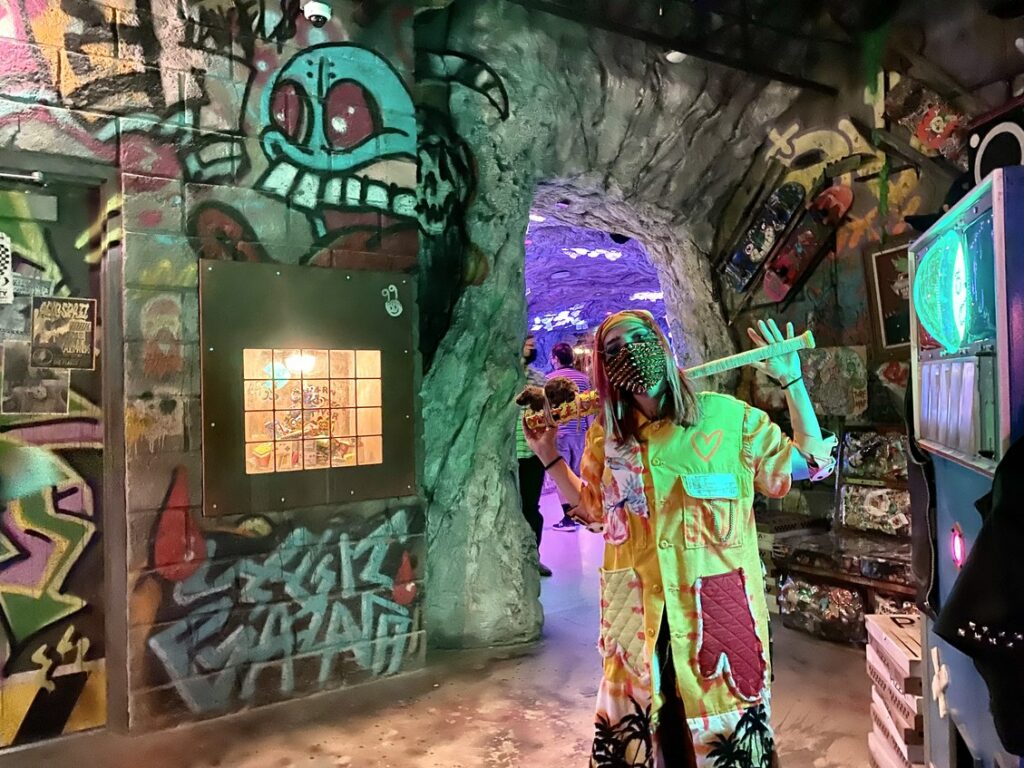 Meow Wolf has over 200 full-time employees that helped lead to the creation of the original Santa Fe Installment. These 200 employees are not even to mention the thousands of artist collaborations that have been used at the House of Eternal Return and the following two locations. Meow Wolf is a multidimensional art experience. It includes numerous types of art media, from photography and video to sculpting and virtual reality. Art at that level of complexity and variety requires a wide range of expertise and creativity. The creators of Meow Wolf say that these installments thrive off of collaboration, and creating these art pieces is only possible by bringing in hundreds of creative minds together. They truly believe in the power of creativity to change the world and want to include as many art collaborators as possible to help make that true.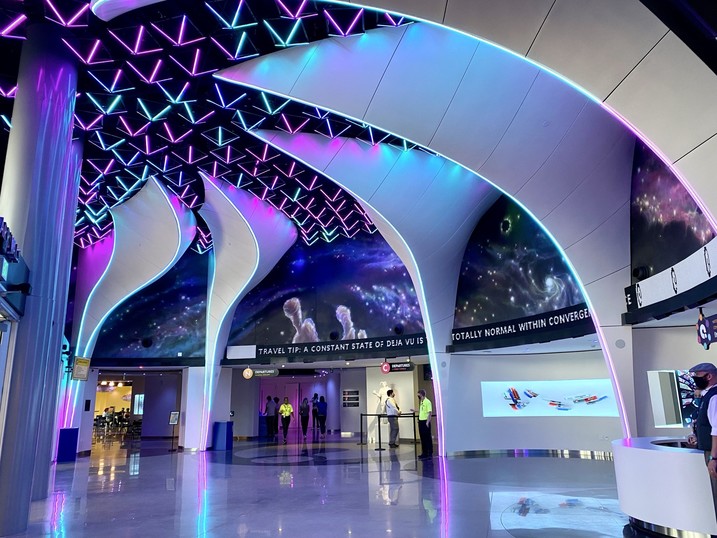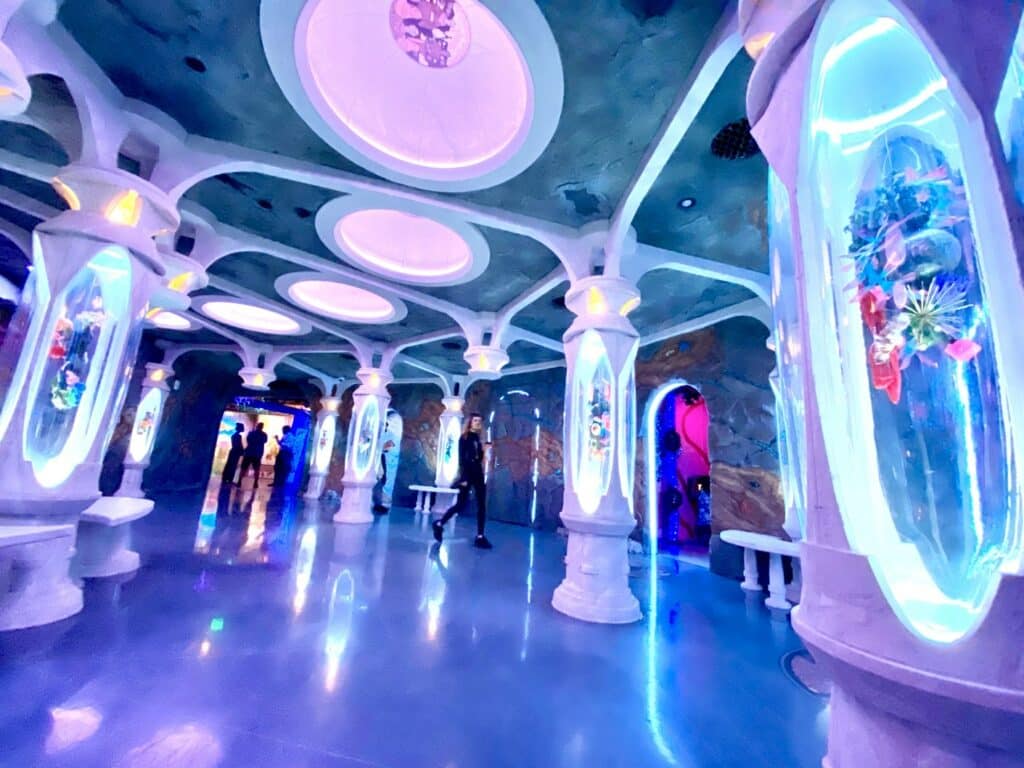 This uniqueness is what has led Meow Wolf to install two additional art installments. One of those is located in Las Vegas, Nevada and the theme of that installment is an out-of-this-world, extraterrestrial supermarket called Omega Mart. The theme for the newly created Denver location has not yet been revealed, but for those visiting the mile-high city after fall 2021, this is not a tourist experience you want to miss.
So, what can you expect at Meow Wolf Denver? Well, unfortunately, the theme for the Denver installation of Meow Wolf has not been revealed just yet. This is what Meow Wolf has to say about the Denver experience on their website: "Discover immersive psychedelic, mind-bending art, and an underlying rich narrative as you take a journey of discovery into a surreal, science-fictional epic." (https://meowwolf.com/visit/denver). So, if you are familiar at all with what Meow Wolf does, you can expect an immersive art experience just like the other two installations. Maybe the theme will have some sort of Colorado or Denver touch to it? Maybe there will be a mysterious, mind-bending, psychedelic outdoor theme for Denver's Meow Wolf. Your guess is as good as ours right now.
What we do know is that Meow Wolf has collaborated with over 100 Colorado artists to complete the exhibit. A few of those include:
Christopher Owen Nelson, Sam Carlson
Christopher Short
Lauri Lynnxe Murphy
LORDSCIENCE UNIVERSAL
Lumonics
Marjorie Lair, Kyle Vincent Singer
Maya Linke
Myah Sarles
Collin Parson
Corrina Espinosa
Jess Webb
Jodi Stuart, Libby Barbee
Joseph Lamar
Joshua Goss
JUHB
Justin Camilli
Dan Taro
Reed Fox, Ben Weirich
Sabin Aell, Randy Rushton
Scott Hildebrandt
Sean Peuquet
Shayna Cohn
Sigrid Sarda
Sofie Birkin
David Farquharson
Dice 51
This is just a small number of those who have spent time collaborating and creating the mind-bending Denver Meow Wolf experience. All of these names and many others have spent their time and effort creating a truly unique experience for those living in or visiting Denver. Ali Rubinstein, CCO and Co-CEO of Meow Wolf, stated that "Meow Wolf Denver is our most ambitious project to date." Others working on the Denver site called the Denver Meow Wolf experience "the most narratively complex installation to date." So, you can easily expect something that will make you grateful you took the time out of your day, or you took one of your days in Denver to come to check this experience out.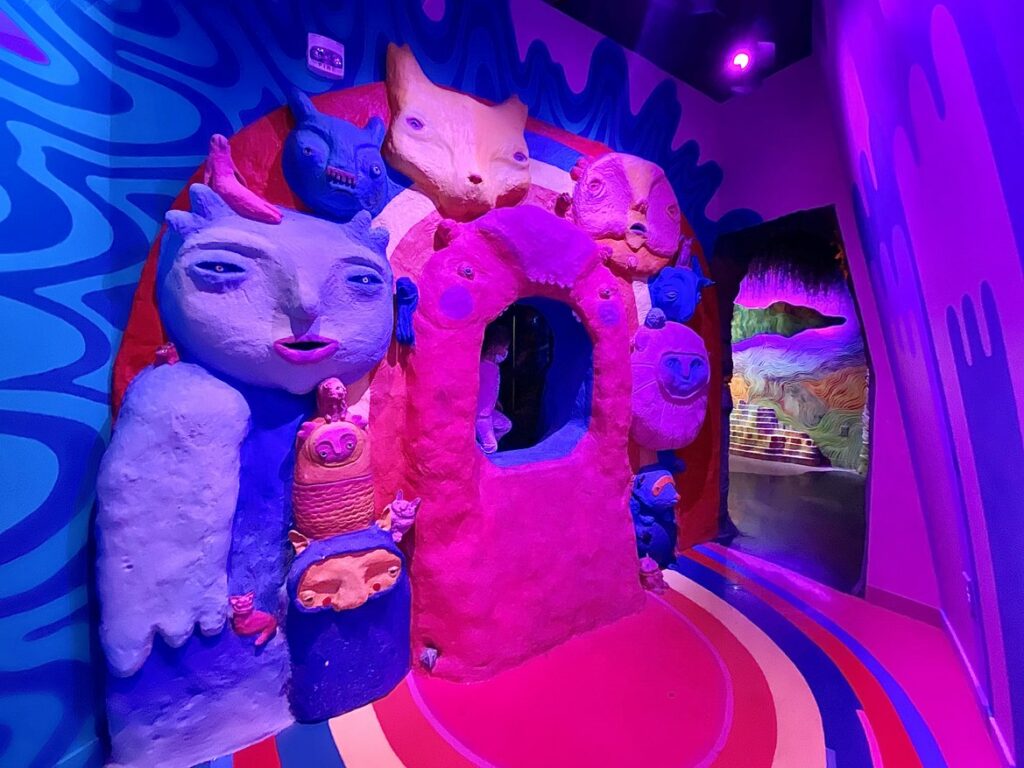 Based on the previous two installations, you can expect to spend 1.5-2 hours at the exhibit. Meow Wolf does not put a time limit on its visitors, so if you really want to take your time and extend those two hours to three or four, you have the freedom to do that. General admission tickets run $40-$49 dollars at the other two locations, and there are discounts for children, seniors, and the military. All ages are welcome and encouraged to come and visit any of the two, soon to be three, Meow Wolf Locations. It is helpful to reserve tickets ahead of time online. Even though you are not required to leave at a certain time, there are specific time slots that have been created for entry. This is to assist with flow through the exhibit because of Covid-19. Certain time slots can sell out, particularly in the evening, so when Denver's location opens, be sure to purchase your tickets ahead of time for the grand opening. At the Denver location, there will also be a 450 person capacity music venue for evening events and a cafe that sources its goods from local vendors.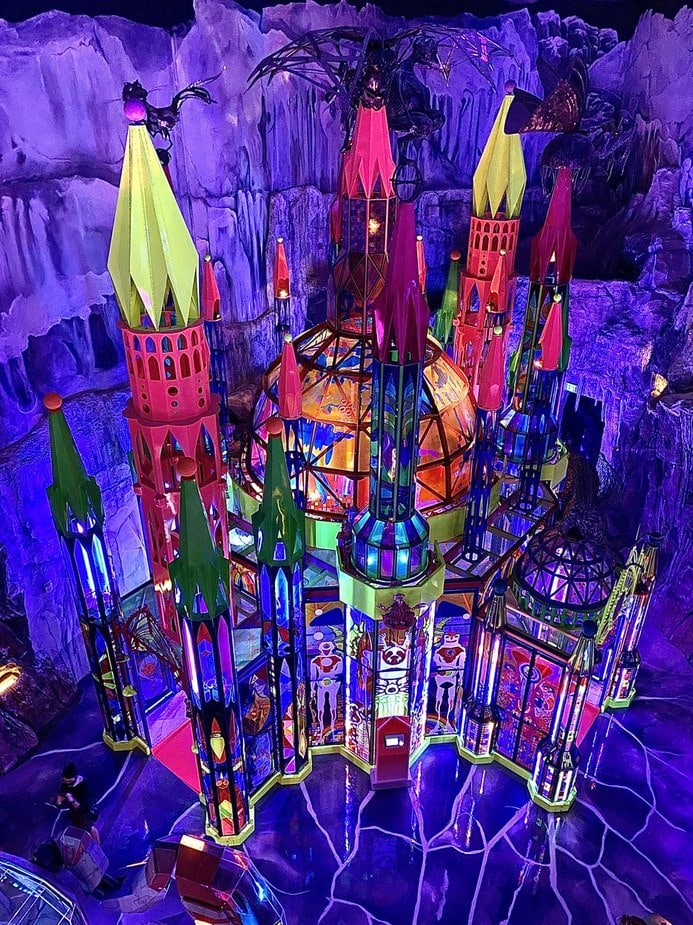 The Denver Meow Wolf is located at the intersection of I-25 and West Colfax Avenue. If you are visiting Denver, Silverexpress has a luxurious, convenient method of helping you get there. We can not only provide you with transportation to and from the airport in Denver but also throughout the city as you travel to the different attractions and events available to you in Denver. We have a large variety of vehicle sizes and can easily accommodate your group.
Traveling around a new, large city can be complicated and overwhelming. We want you to enjoy your trip as much as you possibly can. Let us take care of the transportation you need so that you can fully and leisurely enjoy all that Denver has to offer (Including Meow Wolf!).