If you are planning on heading out to Winter Park, Colorado for your skiing or summer trip, get ready for a great time. It is one of Colorado's best winter playgrounds, but also has plenty for visitors to see and do during the summer. Since winter is in the name, that season is a favorite amongst visitors. There are almost 3,000 acres of diverse space for any range of skill levels to ski on. If you are a family group visiting the area, no worries. There are plenty of family-friendly areas for you and your little ones to spend your icy vacation at. If you are more advanced and want a bit of a challenge, Winter Park offers that as well.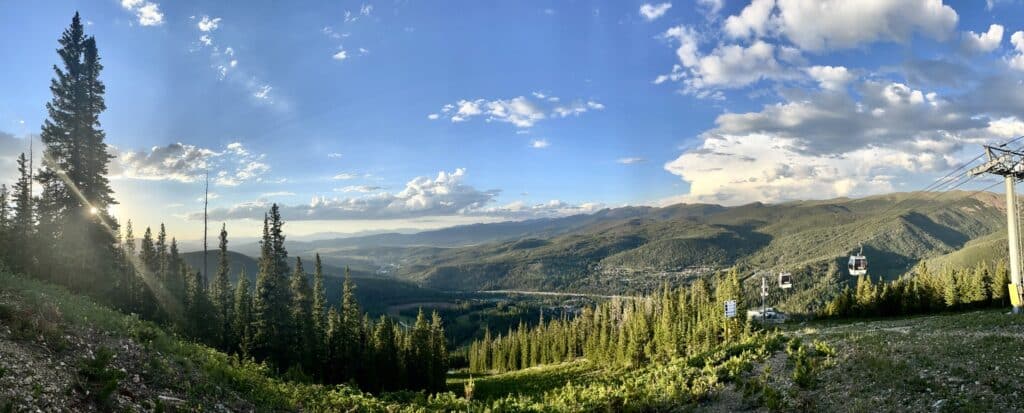 Skiing
Winter Park Resort has over 3,000 acres of terrain available. There are groomers and black diamonds available. Every skill level will be able to find somewhere to ski at Winter Park Resort. Ski Granby Ranch is the perfect spot if your group of travelers includes small children or children of various ages. They offer a perfect intimate ski experience that can accommodate each member of your group. Snow Mountain Ranch is another perfect spot for families, but also offers spaces that are more well suited for an older and more experienced crowd. There are over 5,000 acres of space for visitors to play around on. Just around the corner from Snow Mountain Ranch is the Nordic Center. This space offers expertly groomed trails for snowshoers and dogsledders. There are also tubing experiences and plenty of space for those who want to go on a snowshoe walk to do so. The dog sledding experience is not one to miss.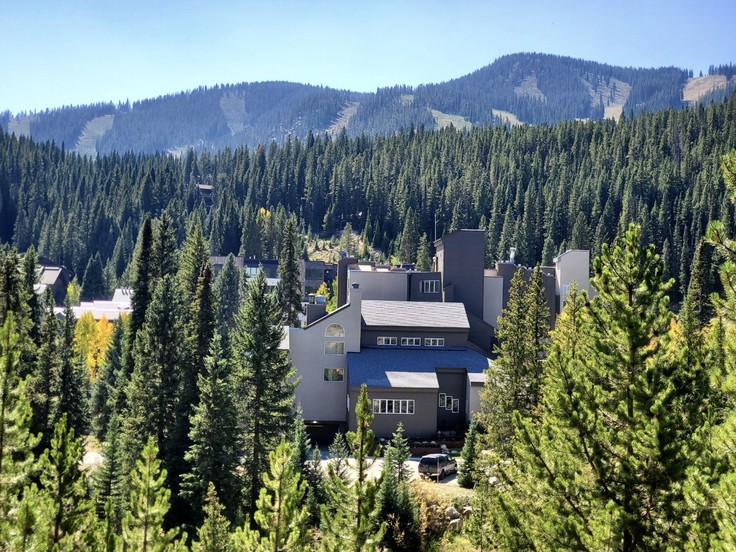 Snowcat Tours
Snowcat tours are another great way for visitors to experience Winter Park during the colder months. Ride around the terrain as part of a group or reserve a snowcat for your private tour of the terrain. There are plenty of spots to get out of the vehicle to take pictures and plenty of opportunities to ski on terrain that is hard to reach without the help of a snowcat carrier. If you are looking for wintery activities outside of skiing, there are spaces for snowmobiling, sledding, tubing, cart rides, ice skating, sleigh rides, and fat biking.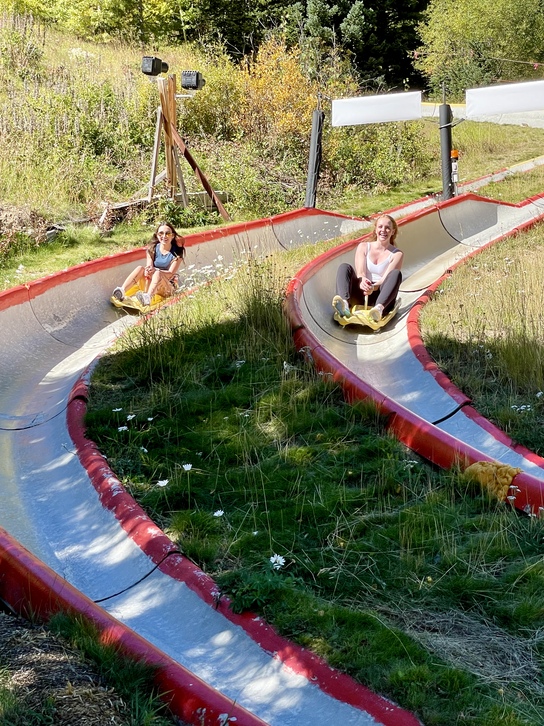 Colorado's Longest Alpine Slide
The 3,000-foot slide at Winter Park is the longest in Colorado. You get to enjoy a scenic ride to the top of the mountain before dropping a total of 600 vertical feet for maximum fun.
How much does it cost to ride the alpine slide in Colorado?
The alpine slide at Winter Park costs $20/Adult and $6/Child or $49 for a full-day package that includes mini golf, bungee trampoline, climbing wall, and more. Tickets can be purchased online or at the base village ticket window. It's always cheaper to purchase tickets online in advance.
| AGE | ADVANCE PURCHASE PRICES | WALK UP PRICES |
| --- | --- | --- |
| 13+ | $59 | $72 |
| 5-12 | $54 | $67 |
| 4 & Under | $11 | $11 |
Mountain Biking
If you are visiting the space during the summer, Winter Park is also often referred to as Mountain Bike Capital USA. There are plenty of elaborate trails for bikers to explore. Over 600 miles of this bike-friendly terrain are available for visitors. You can bike on your own and pick a space depending on your skill level, or you can plan a guided tour with a group based on your skill level. Some trails have chairlifts to take you to the top. Whether you are an expert biker or just looking for something active to do, there are trails made for every individual.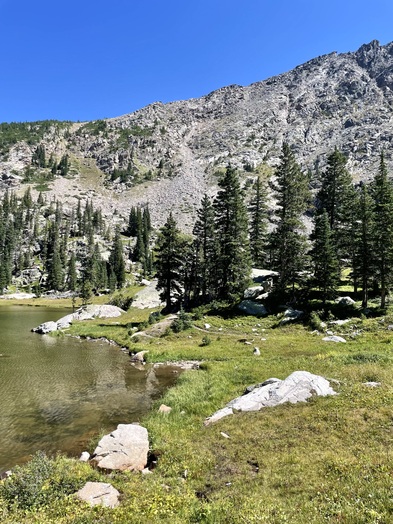 Fishing
Colorado has ample fishing opportunities. Winter Park is the perfect spot to take advantage of this. There are over 1,000 miles of rivers and streams, plenty of rivers and lakes, and ponds that are packed with fish. There are plenty of spaces made for public fishing, but if you are interested in a private space or want to do so with an experienced fisher, those experiences are readily available as well. Granby Ranch has private water access and plenty of rainbow trout.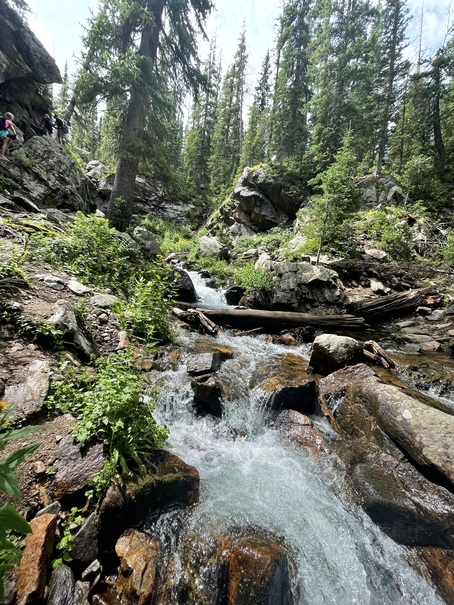 Hiking and Water Sports
Hiking and snowshoeing are fun in the winter, but hikes and trails are perfect for a summer trip as well. Wildflowers are in bloom and the weather is nearly perfect. Winter Park has plenty of space to get outside and explore on foot. There are beginner and advanced trails available for visitors.
Just like there is plenty of water space available for fishing, there is plenty of water space available for water sports. If you are looking to water ski, white water raft, kayak, or paddle board, there are plenty of experiences available for you to do so.
With all of that to do, where are the best places to rest at the end of the day?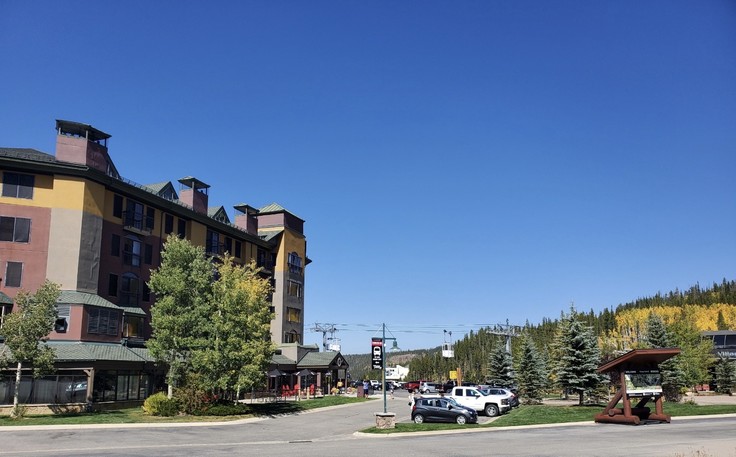 Hotels
Hotels are not in short supply in Winter Park. The Winter Park Mountain Lodge is right in between downtown Winter Park and the Mountain Village. It is affordable and there are plenty of spaces and suites to choose from. If you are looking for a ski resort right in the middle of the action, Zephyr Mountain Lodge is perfect and is right near the lifts. If you are looking for a place downtown, Vazquez Creek is near plenty of restaurants and shops. No matter what you are looking for and what your price range is, you will be able to find the perfect spot.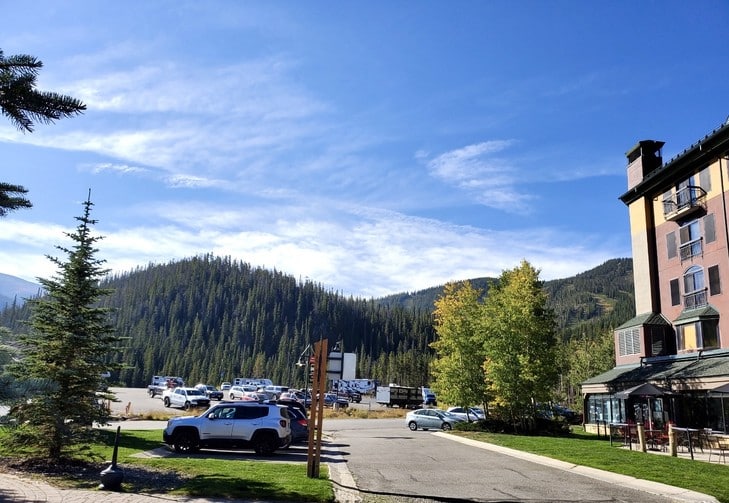 How can I book a private transportation to Winter Park?
Winter Park is just under two hours from Denver International Airport. While there are buses and trains available from the airport or nearby stations to Winter Park, the most straightforward route is with a private shuttle. When you are planning an elaborate ski trip, you have numerous things to reserve and take care of before you arrive. Sometimes, transportation to the area may slip your mind. Car rentals can be expensive and with many ski towns, they are unnecessary while you are there. Ski towns are often very walkable, and everything is easily accessible from your resort or hotel. Most visitors opt for transportation to the resort and from the resort to the airport. This transportation can be difficult because you often have a large amount of luggage and ski gear you are taking with you. Shared shuttle may not be able to guarantee space for your whole party and all your gear. Reserving a private shuttle ensures that you have space for all you need and that you arrive at your destination on time. With Silver Mountain Express private transportation service to Winter Park, you can schedule both pickup and drop-off. No worries about being late for flights or hotel check-in. Winter Park is not a long distance away from Denver but depending on the weather it may take more than two hours. So, having your transportation ready for you and where you need to go is one way to ensure that your trip moves forward without a hitch.