If you're gearing up for a trip to Winter Park, Colorado, whether it's for skiing in the winter or enjoying the summer delights, get ready for an unforgettable experience. Winter Park is not only one of Colorado's premier winter playgrounds but also offers a plethora of activities for visitors to enjoy during the summer months. Despite its wintery name, this charming destination has something to offer year-round, making it a favorite among travelers.
Book Your Private Transportation to Winter Park Today!
Exploring Winter Park with Silver Mountain Express: Your Ultimate Transportation Solution
As you plan your visit to this beautiful destination nestled in the heart of the Rocky Mountains, transportation is a critical aspect to consider. This is where Silver Mountain Express comes into play. We are a premier transportation service that offers much more than just a ride – we provide an exceptional experience. In this blog post, we'll walk you through why you should choose Silver Mountain Express and how to book your private transportation to Winter Park.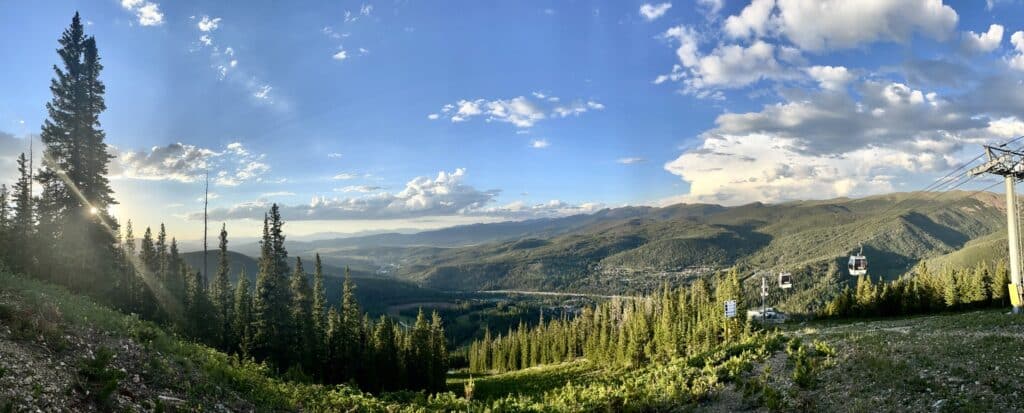 Why Silver Mountain Express?
Before we dive into the booking process, let's understand what sets Silver Mountain Express apart:
Luxury Redefined: Our fleet of top-notch vehicles ensures that every journey feels like a VIP experience.
Safety Always: Our professional and highly trained drivers prioritize your safety and comfort, guaranteeing a worry-free ride.
Transparent Pricing: Bid farewell to hidden fees and unexpected charges. At Silver Mountain Express, what you see is exactly what you pay.
Tailored to You: Have special requests or specific needs? We accommodate all your requirements, ensuring that your ride is personalized just for you.
Step-by-Step Guide to Booking Your Ride:
Booking Your Ride: A Step-by-Step Guide
Online Reservations: Booking your ride is a breeze in the digital age.

Visit the official Silver Mountain Express website.
Navigate to the 'Book Now' section.
Enter your details, including pickup location, destination (Winter Park), date, and time.
Choose your preferred vehicle.
Make the payment, and you're all set for your trip!

Phone Bookings: If you prefer a more personal touch or have specific questions:

Simply call Silver Mountain Express customer service at 7204404202.
Our friendly staff will guide you through the booking process, ensuring that all your needs and concerns are addressed.

Email Reservations: Ideal for those who prefer written confirmations:

Send an email to Silver Mountain Express with your travel details.
Our team will promptly respond with a quote and further instructions.
Once confirmed, you'll receive a booking confirmation directly in your inbox.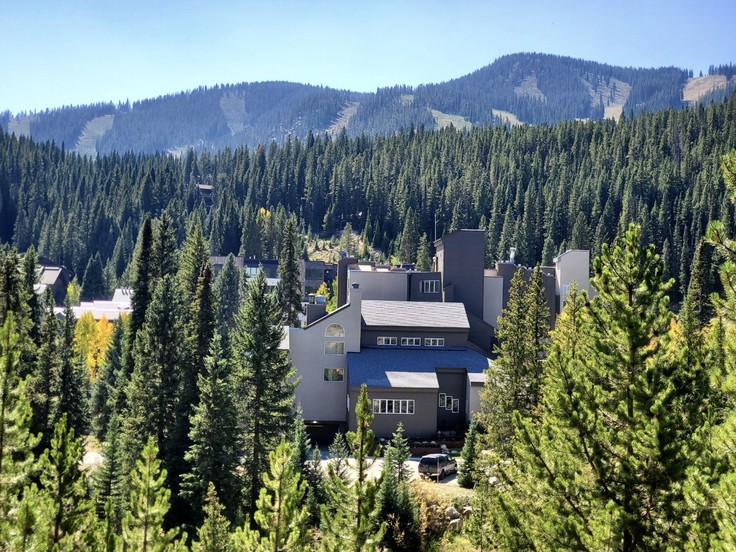 Tips for a Seamless Experience
Book Early: Especially during peak seasons, it's advisable to make your reservations in advance to secure your spot.
Special Requests: If you have any specific requirements, such as child seats, extra luggage space, or preferred music, please mention them during the booking process.
Stay Informed: Keep an eye on your email or phone for any updates or changes related to your ride.
Year-Round Activities in Winter Park
While Winter Park is celebrated for its winter sports, there's no shortage of activities beyond the snowy slopes:
Snowcat Tours: Explore Winter Park's winter wonderland through guided snowcat tours. These adventures take you to remote and breathtaking locations that are otherwise challenging to reach.
Snow Sports Beyond Skiing: Embrace the winter magic with snowmobiling, sledding, tubing, cart rides, ice skating, sleigh rides, and fat biking.
Colorado's Longest Alpine Slide: Thrill-seekers will delight in the 3,000-foot alpine slide at Winter Park, offering scenic views and an exhilarating descent of 600 vertical feet.
Mountain Biking: During the summer, Winter Park transforms into the "Mountain Bike Capital USA." Explore over 600 miles of trails suitable for bikers of all levels.
Fishing: Cast your line in Colorado's abundant fishing spots, including over 1,000 miles of rivers, streams, lakes, and ponds teeming with fish. Whether you prefer public locations or private guided experiences, Winter Park has it all.
Hiking and Water Sports: Enjoy hiking and snowshoeing in winter, or explore trails during the summer when wildflowers bloom. Water sports enthusiasts can partake in activities like water skiing, white water rafting, kayaking, and paddleboarding.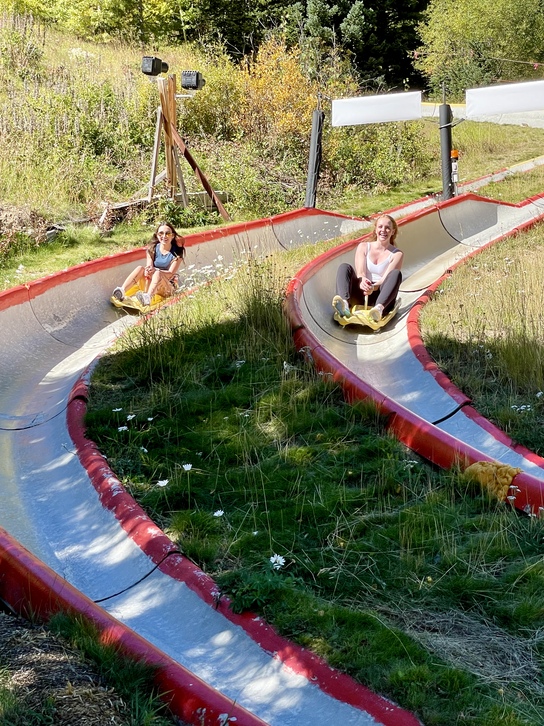 Colorado's Longest Alpine Slide
The 3,000-foot slide at Winter Park is the longest in Colorado. You get to enjoy a scenic ride to the top of the mountain before dropping a total of 600 vertical feet for maximum fun.
How much does it cost to ride the alpine slide in Colorado?
The alpine slide at Winter Park costs $20/Adult and $6/Child or $49 for a full-day package that includes mini golf, bungee trampoline, climbing wall, and more. Tickets can be purchased online or at the base village ticket window. It's always cheaper to purchase tickets online in advance.
| AGE | ADVANCE PURCHASE PRICES | WALK UP PRICES |
| --- | --- | --- |
| 13+ | $59 | $72 |
| 5-12 | $54 | $67 |
| 4 & Under | $11 | $11 |
Mountain Biking
If you are visiting the space during the summer, Winter Park is also often referred to as Mountain Bike Capital USA. There are plenty of elaborate trails for bikers to explore. Over 600 miles of this bike-friendly terrain are available for visitors. You can bike on your own and pick a space depending on your skill level, or you can plan a guided tour with a group based on your skill level. Some trails have chairlifts to take you to the top. Whether you are an expert biker or just looking for something active to do, there are trails made for every individual.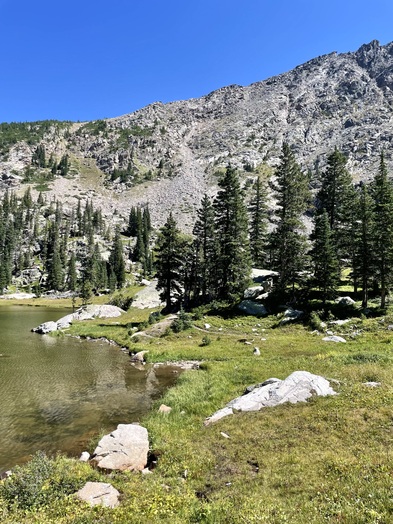 Fishing
Colorado has ample fishing opportunities. Winter Park is the perfect spot to take advantage of this. There are over 1,000 miles of rivers and streams, plenty of rivers and lakes, and ponds that are packed with fish. There are plenty of spaces made for public fishing, but if you are interested in a private space or want to do so with an experienced fisher, those experiences are readily available as well. Granby Ranch has private water access and plenty of rainbow trout.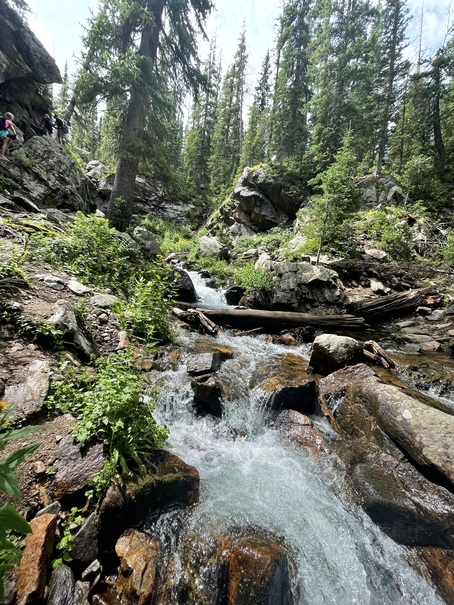 Hiking and Water Sports
Hiking and snowshoeing are fun in the winter, but hikes and trails are perfect for a summer trip as well. Wildflowers are in bloom and the weather is nearly perfect. Winter Park has plenty of space to get outside and explore on foot. There are beginner and advanced trails available for visitors.
Just like there is plenty of water space available for fishing, there is plenty of water space available for water sports. If you are looking to water ski, white water raft, kayak, or paddle board, there are plenty of experiences available for you to do so.
With all of that to do, where are the best places to rest at the end of the day?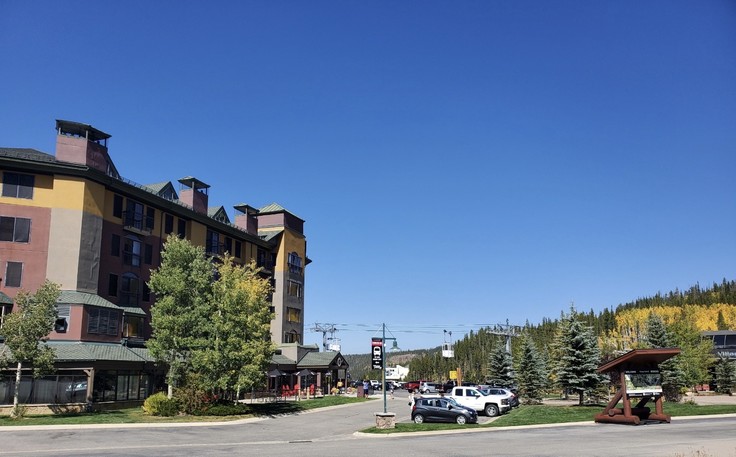 Comfortable Accommodations
Hotels are not in short supply in Winter Park. The Winter Park Mountain Lodge is right in between downtown Winter Park and the Mountain Village. It is affordable and there are plenty of spaces and suites to choose from. If you are looking for a ski resort right in the middle of the action, Zephyr Mountain Lodge is perfect and is right near the lifts. If you are looking for a place downtown, Vazquez Creek is near plenty of restaurants and shops. No matter what you are looking for and what your price range is, you will be able to find the perfect spot. After a day of adventure, you'll want a cozy place to unwind. Winter Park offers a range of accommodations to cater to your preferences and budget:
Winter Park Mountain Lodge: Conveniently situated between downtown Winter Park and the Mountain Village, this lodge offers affordability and a variety of room options.
Zephyr Mountain Lodge: Ideal for ski enthusiasts, this lodge is located near the lifts, granting easy access to the slopes.
Vasquez Creek Inn: If you prefer staying in downtown Winter Park, Vasquez Creek is in close proximity to numerous restaurants and shops.
No matter what you're seeking, you'll find the perfect lodging option in Winter Park.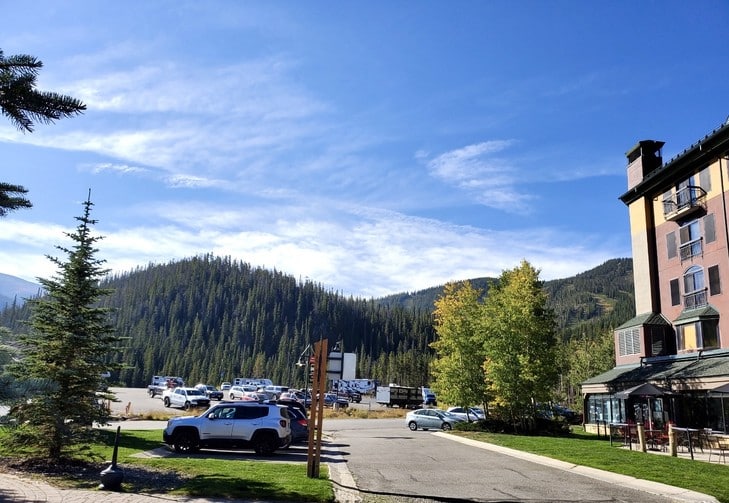 Booking Private Transportation to Winter Park
Winter Park is just under two hours from Denver International Airport. While other transportation options like buses and trains are available, the most straightforward and convenient route is via a private shuttle. Planning a ski trip often involves numerous reservations and preparations, and transportation to and from the area should not be overlooked. Car rentals can be expensive and are often unnecessary in ski towns, which are typically very walkable. Most visitors opt for transportation to and from the resort, especially when carrying a significant amount of luggage and ski gear. Shared shuttles may not guarantee space for your entire party and equipment. Booking a private shuttle ensures you have the space you need and arrive at your destination on time. With Silver Mountain Express' private transportation service to Winter Park, you can arrange both pickup and drop-off.
Traveling to Winter Park is an experience in itself, and with Silver Mountain Express, the journey becomes as memorable as the destination. As you plan your trip, make sure your ride is booked with the best for safe travels!
Book Your Private Transportation to Winter Park Today!