Experience the Best of Glenwood Springs with Silver Mountain Express
Nestled between the awe-inspiring Rocky Mountains and roaring Colorado River, Glenwood Springs is a haven for adventure seekers and serenity lovers alike. From healing hot springs to thrilling amusement parks, this charming town is laden with attractions for every taste. What better way to kickstart this perfect getaway than with a premium transportation service that matches the elegance and allure of the destination? Enter Silver Mountain Express, your ticket to a seamless and luxurious journey to Glenwood Springs.
Embarking on a Luxurious Journey
Silver Mountain Express has redefined the travel experience a private transportation from Denver International Airport (DIA) to Glenwood Springs by ensuring every journey is personal, comfortable, and downright splendid. Here's how:
Pristine Fleet: Choose from modern sedan, luxury SUVs, and shuttle vans, each meticulously maintained and equipped with amenities ensuring a cozy and secure ride.
Expert Chauffeurs: Knowledgeable drivers navigate the scenic terrains efficiently, ensuring your ride is not only safe but also enlightening.
Personalized Service: Tailor your journey to match your preferences, ensuring comfort from start to finish.
Eco-Friendly Charging: Tesla Charging Stations in Glenwood Springs
In a bid to promote sustainable travel, Glenwood Springs is home to several Tesla charging stations. These Supercharger stations ensure that electric vehicle users can conveniently recharge their cars while exploring the town. Positioned strategically around the area, including at popular hotels and shopping centers, these charging stations underscore Glenwood Springs' commitment to eco-friendly tourism.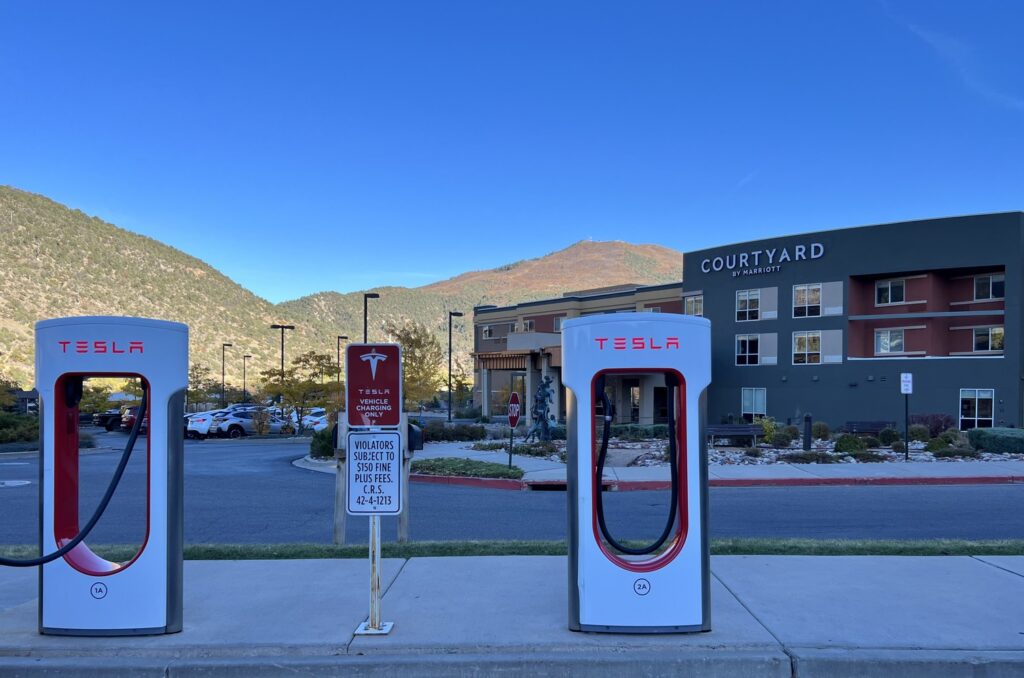 The Hot Springs Haven: The World's Largest Hot Springs Pool
The crown jewel of the resort is undoubtedly its expansive hot springs pool, known to be the largest of its kind globally. Spanning over two city blocks, the pool is divided into two sections – a large, warmer pool perfect for a leisurely soak, and a smaller therapy pool with higher mineral content and temperatures, ideal for targeted therapeutic relief.
Mineral-Rich Waters
The waters of Glenwood Hot Springs are laden with 15 different minerals including potassium, calcium, and sulfate, known for their healing and restorative properties. These minerals are believed to help with ailments such as arthritis, skin conditions, and muscular pain, offering a unique combination of relaxation and wellness.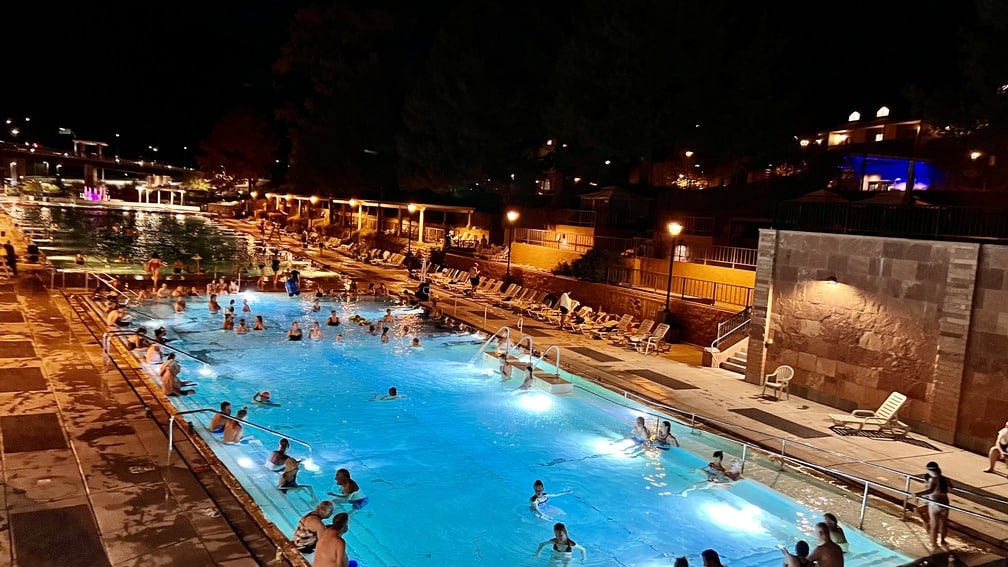 Spa of the Rockies
The Spa of the Rockies, located within the resort, takes the wellness experience a step further. The spa offers an extensive menu of treatments, many of which incorporate the thermal waters. From massages and facials to body treatments, the spa ensures a holistic wellness experience.
A Shopper's Delight
Glenwood Springs offers an exquisite shopping experience. Stroll through the charming downtown area, exploring boutiques, galleries, and local shops. Whether you're hunting for souvenirs or the latest ski gear, arriving in style with Silver Mountain Express sets the tone for a delightful shopping spree.
A Cozy Abode: Hostels and More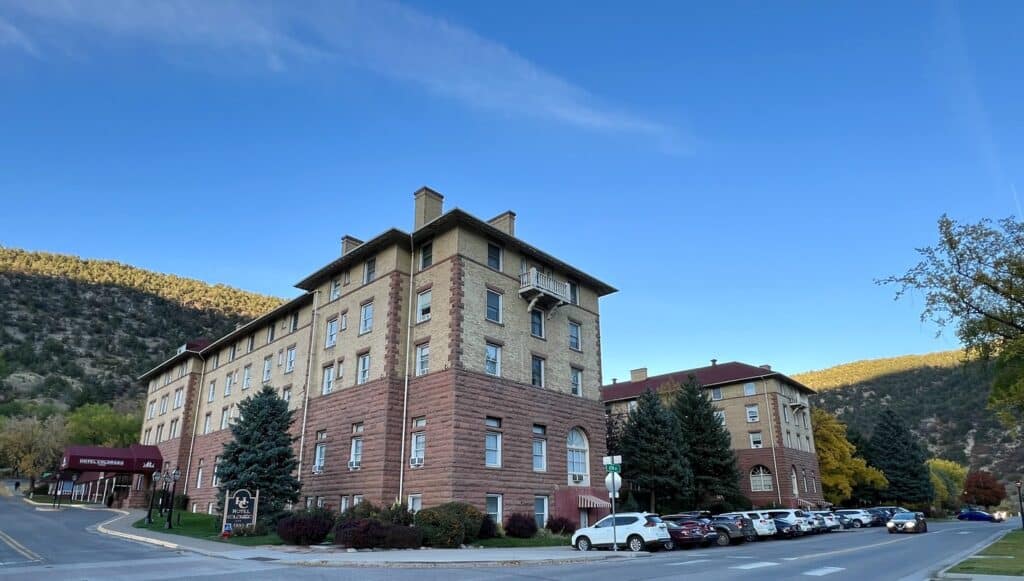 Indulge in the Glenwood Hot Springs Lodge
The Glenwood Hot Springs Lodge is a sanctuary of relaxation with its world-famous hot springs pool. After a luxurious ride with Silver Mountain Express, continue the experience at the Lodge, where the Spa of the Rockies offers a range of rejuvenating treatments. The lodge ensures that your accommodation is just steps away from the soothing waters, making your stay convenient and blissful.
Stay and Soak
Glenwood Hot Springs Lodge offers guests the opportunity to extend their experience beyond a day visit. The lodge has a variety of rooms and suites designed for comfort and relaxation. Guests staying at the lodge enjoy unlimited access to the hot springs pool and a complimentary full hot breakfast.
Step Back in Time at Hotel Colorado
Hotel Colorado is a historical gem that has been serving guests since 1893. With its distinctive architecture and rich history, the hotel offers an elegant retreat. Dine in their exquisite restaurants or explore the timeless charm of rooms that once hosted historical figures. Arriving at this iconic hotel in the luxury of Silver Mountain Express sets the tone for a stay steeped in elegance.
Adventure in Every Corner
Glenwood Springs is a treasure trove of activities:
Skiing Paradise: Sunlight Mountain Resort beckons winter sports enthusiasts with its pristine slopes suitable for skiing and snowboarding aficionados of all levels.
Glenwood Caverns Adventure Park: For a dash of adrenaline, this mountaintop theme park offers thrilling rides, cave tours, and spectacular views.
Hiking and Biking Trails: Explore scenic trails such as Hanging Lake Trail and Rio Grande Trail, each offering a unique adventure.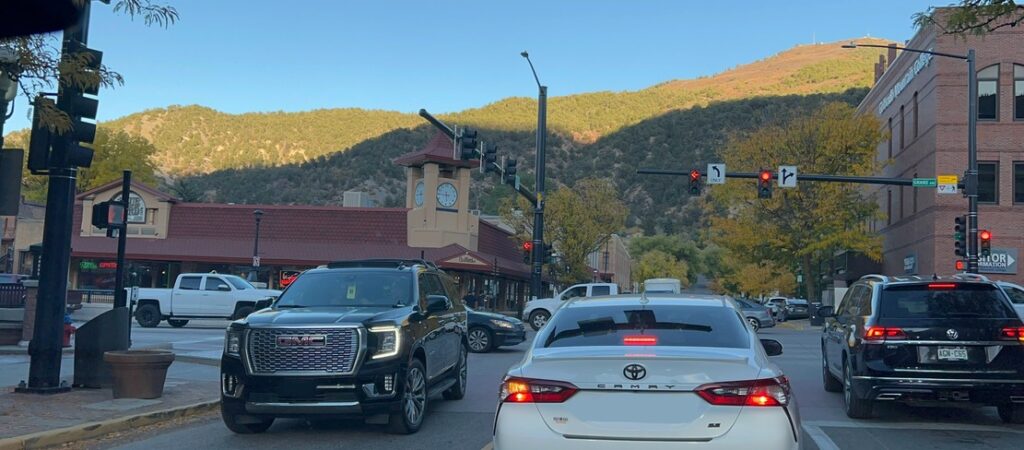 Savoring Glenwood Springs
Indulge in the culinary delights that Glenwood Springs has to offer. From cozy cafes to upscale restaurants, there's a taste for every palate. And after a day of exploration, what better way to unwind than by experiencing the town's vibrant nightlife?
Traveling from Denver to Glenwood Springs with your furry friend?
Look no further for a pet-friendly car service that caters to both you and your four-legged companion.
Our Denver to Glenwood Springs pet-friendly car service offers a stress-free journey, ensuring that your pet travels comfortably alongside you. We understand that pets are family, and their well-being is a top priority. Our vehicles are equipped to accommodate your pet, whether it's a small dog or a larger breed.
With experienced drivers who are pet-friendly and knowledgeable about pet travel, you can relax and enjoy the scenic drive to Glenwood Springs. The route offers stunning mountain views and is a treat for both you and your pet.
No need to worry about the logistics of traveling with a pet. We've got you covered with our pet-friendly car service. Sit back, relax, and embark on a memorable trip to Glenwood Springs with your beloved furry companion by your side.
FAQs about Glenwood Springs Transportation
Q: How long is the drive from Denver International Airport (DIA) to Glenwood Springs?
A: The drive from DIA to Glenwood Springs typically takes around 3 hours, but may vary depending on traffic and weather conditions.
Q: Can Silver Mountain Express accommodate special requests during the journey?
A: Yes, Silver Mountain Express strives to customize your journey to your preferences, including making stops upon request.
Q: Is there a difference in price between shared and private transportation?
A: Private transportation is generally more premium and offers a personalized experience, while shared services might be more cost-effective but with potential multiple stops.
Q: What amenities are offered at Glenwood Hot Springs Lodge and Hotel Colorado?
A: Both establishments offer a range of amenities. Glenwood Hot Springs Lodge provides access to the hot springs pool, spa treatments, and comfortable accommodations. Hotel Colorado offers luxurious rooms, dining options, and historical ambiance.
Q: Is it easy to find transportation around Glenwood Springs to nearby attractions?
A: Yes, Glenwood Springs is well-connected with local transportation. However, opting for a private service like Silver Mountain Express ensures convenience and a seamless experience.
Silver Mountain Express: More Than Just Transportation
Choosing Silver Mountain Express for your journey to Glenwood Springs is choosing to start your vacation on a note of luxury, comfort, and elegance. It's not just about reaching your destination; it's about ensuring the journey is as enriching as the experiences that await you.
So, when planning your next escapade to Glenwood Springs, remember that the journey matters as much as the destination. Let Silver Mountain Express be your chariot, ushering you into a world where adventure, relaxation, and elegance coalesce into the perfect getaway.
Denver Airport Private Transportation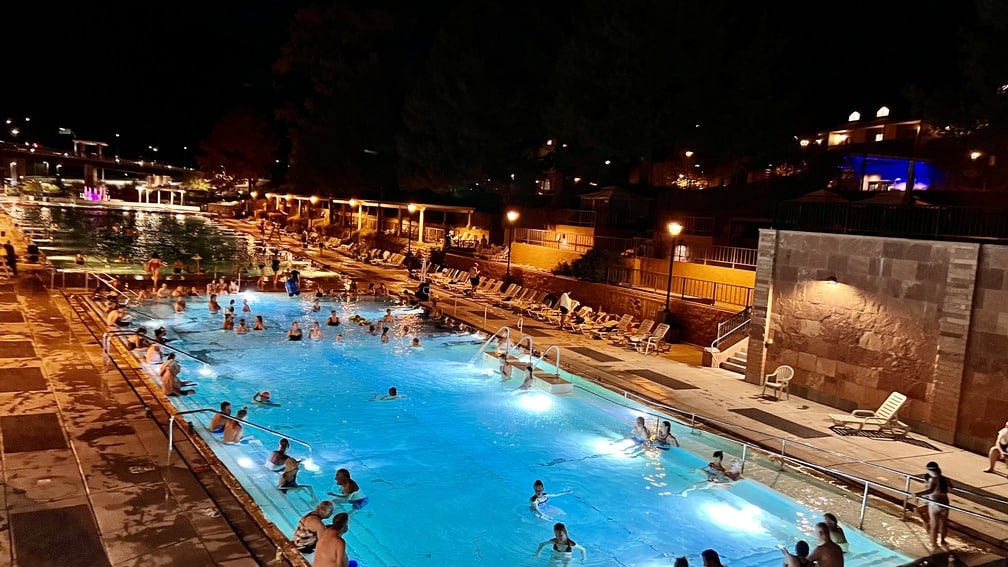 Private Shuttle Service
Glenwood Springs Private Car Service
Private transportation throughout Colorado. With a customer-centric approach to everything we undertake, we wholeheartedly believe in enhancing your journey to the best of our ability. We provide transfers to Red Rocks, Colorado Springs, Boulder, Fort Collins, Vail, Aspen, Snowmass, Breckenridge, Keystone, Steamboat Springs, Winter Park, and Beaver Creek. It's safe to say that locating the highest-quality private transportation services has never been more convenient!
Explore the charm and beauty of Glenwood Springs with Silver Mountain Express. Whether you're drawn to the soothing hot springs, thrilling outdoor adventures, or the vibrant downtown scene, our service ensures a memorable visit. Relax and let us take care of your transportation needs while you immerse yourself in all that Glenwood Springs has to offer.
Publisher Name
Publisher Logo