Nestled in the heart of the Rocky Mountains, Telluride is a hidden gem waiting to be discovered. Its breathtaking natural beauty, charming town, and world-class ski slopes make it a must-visit destination for travelers seeking a unique mountain getaway. If you're planning a journey from Denver to Telluride, consider the convenience and comfort of private transfers with Silver Mountain Express. Here, we'll unveil the wonders of Telluride, from its outdoor adventures to its rich history.
Book Your Private Transportation From Denver to Telluride Today!
Telluride Skiing and Snowboarding Paradise:
Telluride is renowned for its exceptional ski slopes. With over 2,000 acres of skiable terrain and an average of 300 inches of snowfall per year, it's a paradise for winter sports enthusiasts. Whether you're a beginner or an expert, there's a trail for you. Popular ski areas include:
Telluride Ski Resort: Offering a variety of terrain for all levels, from gentle slopes for beginners to challenging runs for experts.
Mountain Village: Located adjacent to Telluride, it offers convenient access to the slopes and a range of accommodations.
Renting Equipment:
When it comes to renting ski and snowboard equipment, Telluride has you covered. Rental shops like Christy Sports, Telluride Sports, and BootDoctors provide top-quality gear to ensure a comfortable and enjoyable time on the mountain.
Where to Stay:
Telluride offers a diverse range of lodging options to suit every traveler's preferences. Here are some popular choices:
The Peaks Resort & Spa: A luxurious option with ski-in/ski-out access and a world-class spa.
Hotel Telluride: A charming boutique hotel with a cozy atmosphere.
Vacation Rentals: For those seeking a home away from home, vacation rentals provide ample space and privacy.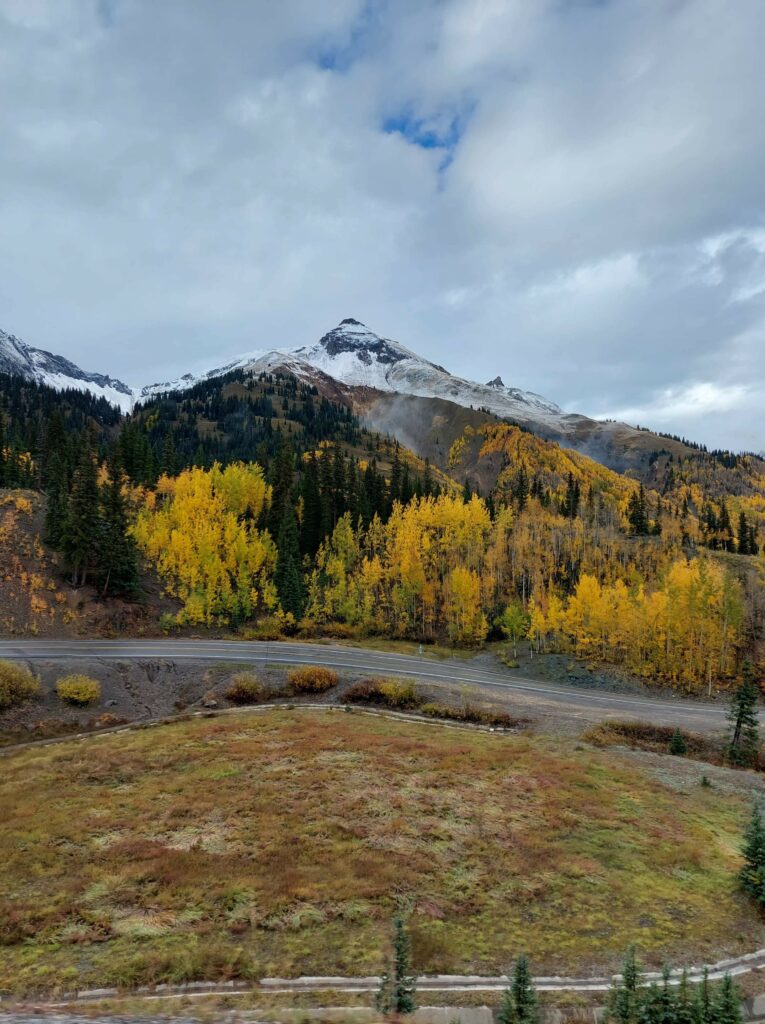 The Million Dollar Highway:
The journey from Denver to Telluride is an adventure in itself. The Million Dollar Highway, part of the San Juan Skyway Scenic Byway, offers jaw-dropping views of the San Juan Mountains. It's an experience you won't want to miss, and private transfers allow you to soak in every moment without the stress of driving.
Historic Downtown Telluride:
Once you arrive in Telluride, explore its historic downtown. With its well-preserved Victorian architecture, vibrant arts scene, and a wide range of shops and restaurants, it's a charming place to wander and immerse yourself in the town's rich history.
Outdoor Adventures Abound:
In addition to skiing, Telluride offers a plethora of outdoor activities year-round. Hiking, mountain biking, fly fishing, and horseback riding are just a few options to explore the stunning surroundings. Bridal Veil Falls, Colorado's tallest free-falling waterfall, is a must-visit for nature enthusiasts.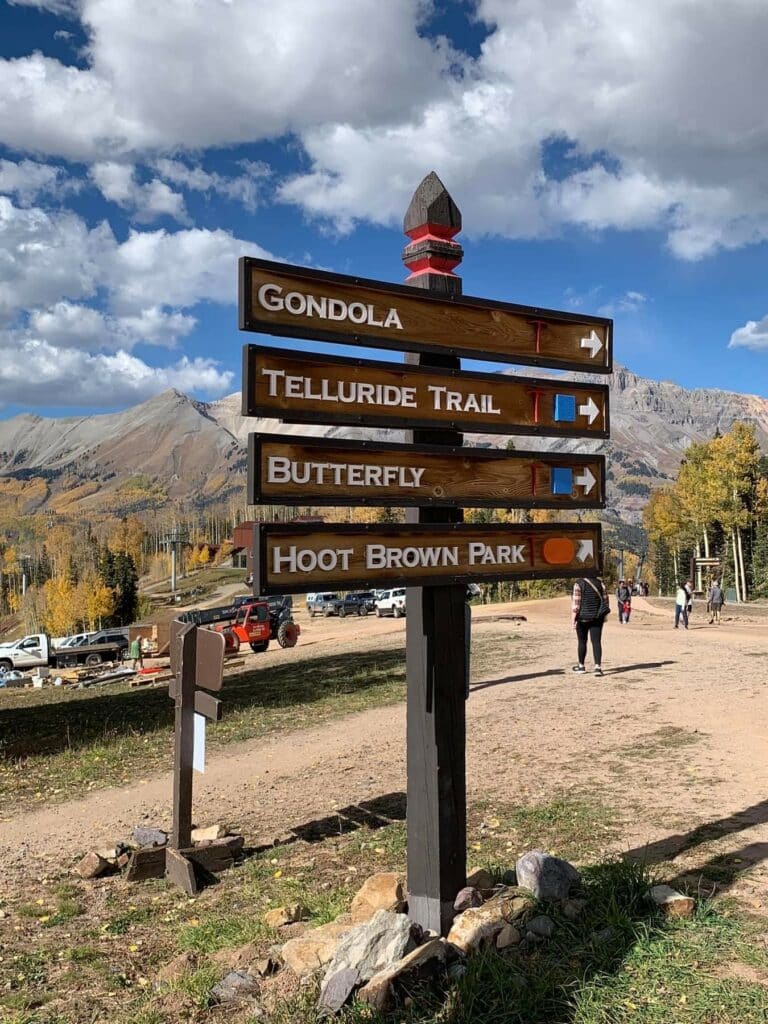 Cultural Experiences:
Telluride hosts various cultural events throughout the year. The Telluride Film Festival and Telluride Bluegrass Festival draw visitors from around the world. Check the events calendar to see if there's a festival or event happening during your visit.
Book Your Private Transportation From Denver to Telluride:
To make the most of your journey from Denver to Telluride, book a private transfer with Silver Mountain Express. Our experienced chauffeurs will ensure a smooth and safe ride, allowing you to relax and enjoy the scenic beauty along the way. Whether you're heading to the ski slopes, exploring the Million Dollar Highway, or experiencing the charm of downtown Telluride, we've got your transportation needs covered.
Book Your Private Transportation From Denver to Telluride Today!
Telluride is a destination that offers a perfect blend of natural beauty, outdoor adventures, and cultural experiences. When traveling from Denver to Telluride, private transfers with Silver Mountain Express provide the comfort and convenience you deserve. So, pack your bags, book your transfer, and get ready to uncover the hidden gem of Telluride in style and ease. Your mountain adventure awaits!
Summary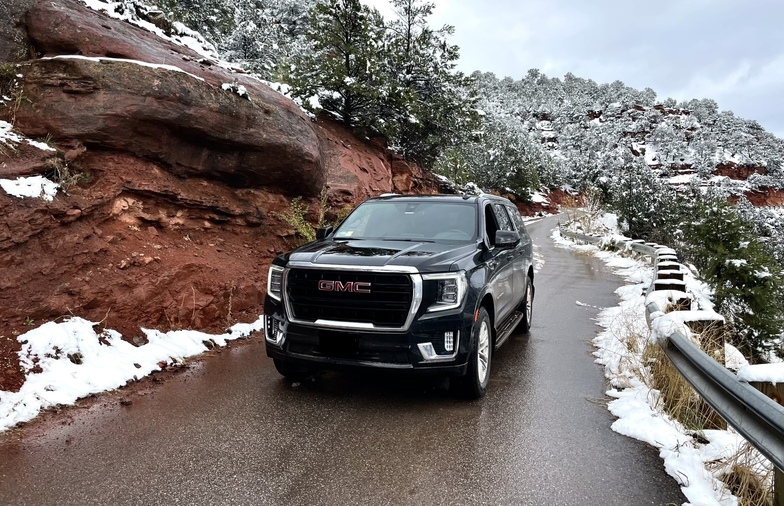 Service Type
Denver to Telluride Private Transportation
Provider Name
Silver Mountain Express
,
Telephone No.7204404202
Area
Description
Our Denver to Telluride private transportation service offers a comfortable and scenic ride to this mountain paradise. Avoid the hassles of driving and enjoy the journey with Silver Mountain Express. Book now for a stress-free trip to Telluride.