Exploring Blue River, Colorado: Your Ultimate Mountain Escape
Nestled in the heart of the Rocky Mountains, Blue River, Colorado, offers a quintessential mountain getaway like no other. With its pristine landscapes, outdoor adventures, and charming community, it's a destination that beckons travelers year-round. Whether you're seeking winter wonderland experiences or summer mountain magic, Blue River has it all. In this comprehensive guide, we'll delve into the highlights of this picturesque destination, including where to rent equipment, find lodging, ski, dine, hike, and how to get here with private transportation from Denver and Centennial airports, courtesy of Silver Mountain Express.
Convenience Denver and Centennial Airports to and from Blue River Mountain Paradise
The journey to Blue River begins as soon as you step off your flight at Denver International Airport (DEN) or Centennial Airport (APA). While these airports provide access to Colorado's majestic landscapes, arranging ground transportation can be a hassle. That's where Silver Mountain Express comes in. Our experienced chauffeurs will meet you at the airport, assist with your luggage, and ensure a smooth transition to our comfortable vehicles.
No matter the size of your group or your travel needs, our fleet has you covered. Choose from a range of vehicles, including luxury sedans, spacious SUVs, and roomy vans. We prioritize your comfort and convenience, providing plush seating, ample legroom, and modern amenities to enhance your journey.
Blue River Private Transportation Rates
Navigating Mountain Roads with Ease
The roads leading to Blue River can be challenging, with steep inclines, winding turns, and unpredictable weather conditions. Our skilled drivers are well-trained to navigate these terrains, ensuring a safe and comfortable ride for you and your fellow travelers. You can relax and enjoy the scenic beauty of the Rocky Mountains while leaving the driving to us.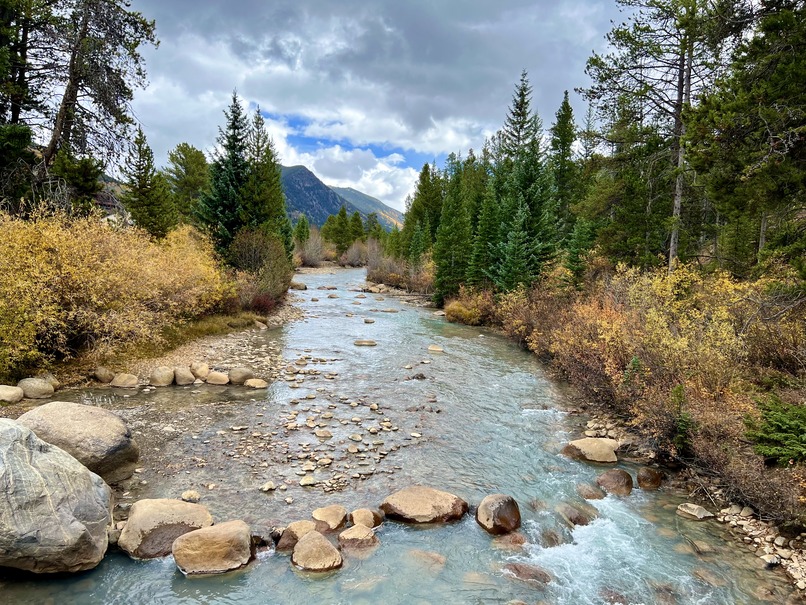 Winter Adventures: Skiing and Snowboarding
Blue River is perfectly situated near world-class ski resorts, making it a haven for winter sports enthusiasts. From your private transportation drop-off, you can easily access the slopes of Breckenridge Ski Resort, known for its exceptional terrain and breathtaking views. Whether you're a seasoned skier or a novice snowboarder, there are slopes for all skill levels. If you need equipment, there are numerous rental shops in town, such as Blue River Sports and Alpine Sports, where you can gear up for your mountain adventures.
Cozy Lodges and Accommodations
After a day of skiing or snowboarding, you'll want a comfortable place to unwind. Blue River offers a variety of lodging options, from charming cabins and vacation rentals to upscale mountain lodges. Some popular choices include the Lodge by The Blue, Lodge and Spa at Breckenridge, BlueSky Breckenridge, and the picturesque cabins offered by Airbnb. No matter your preference, you'll find the perfect place to call home during your Blue River adventure.
Dining and Après-Ski
Blue River and nearby Breckenridge are culinary hotspots with an array of dining options to satisfy your cravings. From cozy cafes and brewpubs to gourmet restaurants, you'll find diverse menus to tantalize your taste buds. Don't miss a visit to Hearthstone Restaurant, a local favorite known for its fine dining and cozy ambiance. After a day on the slopes, indulge in some après-ski fun at one of the lively bars or lounges in Breckenridge.
Summer Exploration: Hiking and More
When the snow melts, Blue River transforms into a summer playground. Hikers, mountain bikers, and nature enthusiasts flock to the area to explore its pristine trails. Discover the Mohawk Lakes Trail, a scenic route that leads to stunning alpine lakes surrounded by wildflowers. For equestrian enthusiasts, the Breckenridge Stables offer guided horseback rides through the breathtaking mountain terrain.
Exploring Downtown Blue River
Downtown Blue River exudes a welcoming and friendly atmosphere. Explore the quaint shops, art galleries, and local boutiques. Engage with the tight-knit community and discover the charm of this mountain town.
Lodge by The Blue: A Mountain Retreat
Lodge by The Blue is a standout lodging option in Blue River. This spacious, cozy retreat offers comfortable accommodations with a range of amenities, including hot tubs, fitness facilities, and breathtaking mountain views. Whether you're seeking a romantic getaway, a family vacation, or a peaceful escape, Lodge by The Blue provides the perfect setting for your Blue River experience.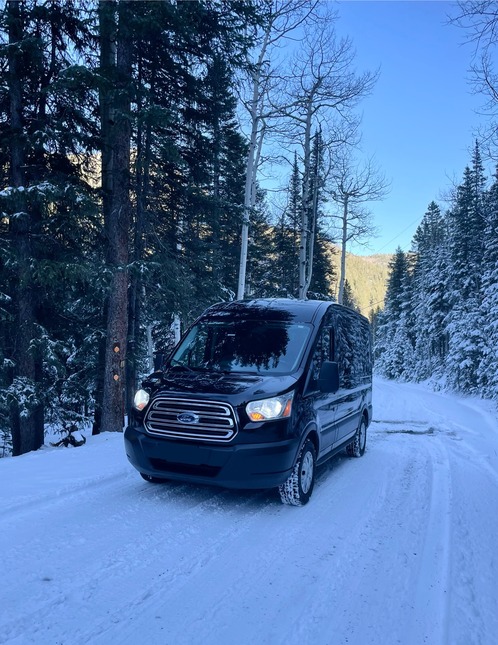 Pet-Friendly Transportation and Silver Mountain Express Fleet
At Silver Mountain Express, we understand that pets are part of the family, and that's why we offer pet-friendly transportation services. You can bring your furry friends along for the adventure, ensuring that your entire family enjoys the journey. Our fleet consists of modern, well-maintained vehicles, including sedans, SUVs, and spacious vans. We prioritize your comfort and safety, making sure you travel in style and convenience.
Book Your Blue River Adventure Today
Elevate your Blue River experience with Silver Mountain Express as your trusted transportation partner. Enjoy the convenience, comfort, and safety of our private transportation service as you embark on a mountain adventure to remember.
Your Year-Round Mountain Retreat
Blue River, Colorado, offers a year-round escape filled with adventure, relaxation, and natural beauty. Whether you're hitting the slopes in winter or exploring the great outdoors in summer, this destination has something for everyone. Enjoy the convenience of private transportation from Denver and Centennial airports, provided by Silver Mountain Express, and make the most of your Blue River experience. Book your private transportation today and embark on a memorable journey to this mountain paradise.
Summary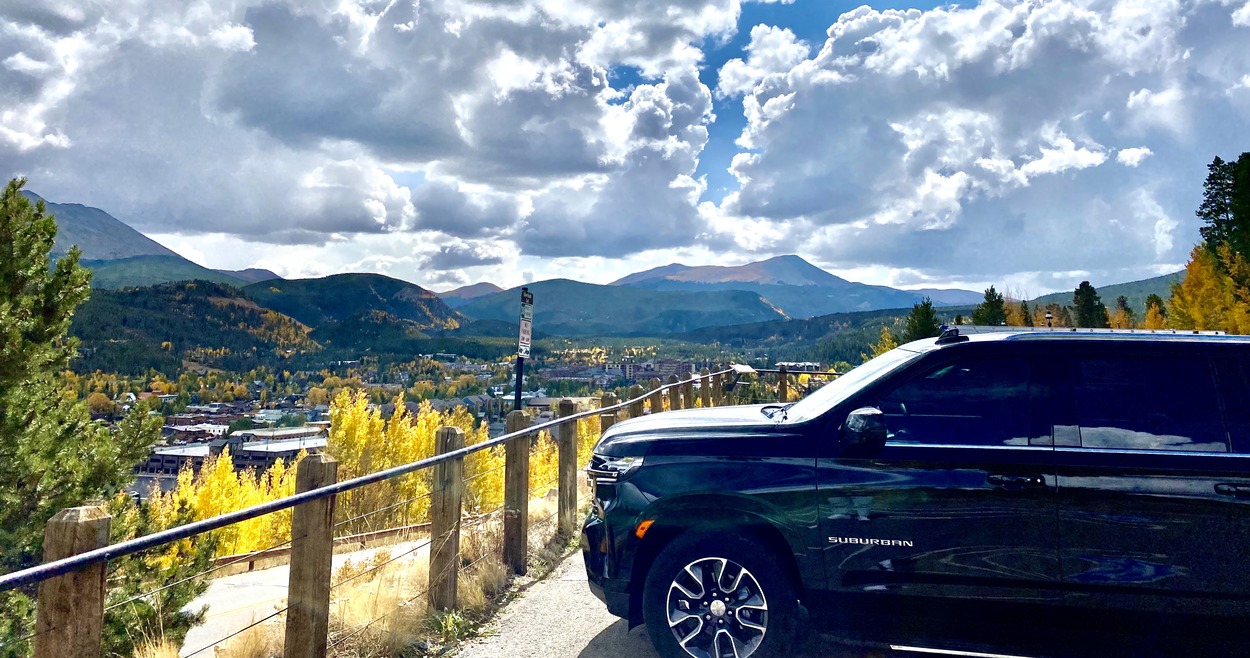 Author Rating





Brand Name
Product Name
Denver and Centennial Airports to Blue River Private Transportation
Price
Product Availability