Discover the Luxury of Traveling to Evergreen with Silver Mountain Express
Nestled amidst the picturesque landscapes of Colorado, Evergreen is a destination that promises serenity, adventure, and a touch of luxury. And what better way to complement this experience than with a premium transportation service? Enter Silver Mountain Express.
Premium Evergreen Transportation with Silver Mountain Express
Embarking on a journey from Denver Airport to the enchanting enclave of Evergreen, Colorado, deserves a touch of luxury and sophistication. Welcome to Silver Mountain Express, where we redefine the essence of premium transportation.
From the moment your flight touches down at Denver Airport, Silver Mountain Express ensures that your transition from air to land is seamless and luxurious. Our fleet, a collection of state-of-the-art vehicles, stands as a testament to our commitment to luxury. Each vehicle, from its gleaming exterior to its plush, meticulously detailed interior, promises a journey of comfort, serenity, and elegance.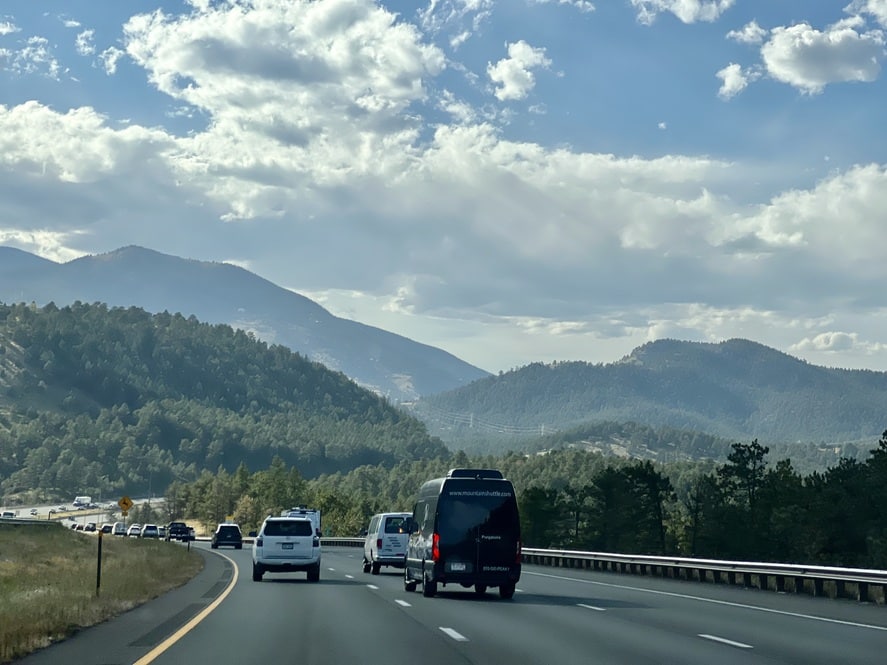 But a premium experience is not just about the vehicle; it's about the people. Our chauffeurs, handpicked for their professionalism and expertise, are more than just drivers. They are your guides, confidants, and custodians of your comfort. Knowledgeable about the best routes, they ensure a swift journey, all while offering insights into the scenic beauty of Colorado. Whether you wish for a quiet, reflective journey, some ambient music to soothe your senses, or a brief on the local attractions, our chauffeurs cater to your every whim.
Book Your Evergreen Transportation Today!
Silver Mountain Express's dedication to excellence is holistic. Recognizing the unpredictable nature of flights, we've integrated real-time flight tracking. This ensures that regardless of whether your flight is early, delayed, or right on time, our service molds itself to your schedule. Our transparent pricing, devoid of hidden charges and intuitive booking process further enhance the experience. And with our round-the-clock customer support, any queries or special requests are addressed promptly.
In essence, with Silver Mountain Express, the journey from Denver Airport to Evergreen becomes more than mere transportation. It's an indulgence, a prelude to the beauty of Evergreen, and a testament to what premium truly feels like. Choose us, and let every mile be a memory of luxury and unparalleled service.
Evergreen Transportation Rates
Denver International Airport DEN from $300
Cenntennial Airport KAPA from $300
Red Rocks Amphitheatre from $300
Fiddler's Green Amphitheatre from $300
Downtown Denver from $300
Vail Ski Resort from $650
Aspen Ski Resort from $1350
Book Your Evergreen Transportation Today!
Why Choose Silver Mountain Express?
Professionalism: Our team of trained drivers ensures punctuality, safety, and a smooth ride.
Luxury: Experience top-notch vehicles equipped with modern amenities.
Flexibility: From solo travelers to large groups, we cater to all with a range of vehicle options.
Our Fleet
From luxury sedans to spacious Vans, our fleet is designed to cater to a diverse range of requirements. Each vehicle is maintained to the highest standards, ensuring a safe and comfortable journey.
FAQ
Q1: What makes the transportation from Evergreen to Denver Airport "premium"?
Our premium transportation service is characterized by luxury vehicles, professional drivers, personalized amenities, and a commitment to punctuality and safety. Every aspect, from the vehicle's interior to the route taken, is curated for a superior travel experience.
---
Q2: How long is the journey from Evergreen to Denver Airport?
The journey typically takes around 45 minutes to an hour, depending on traffic conditions. However, with our expert drivers who are well-versed with the best routes, we ensure a smooth and timely arrival.
---
Q3: Can I customize my ride?
Absolutely! We offer a range of customization options, from selecting the type of vehicle to specific amenities inside the car. Whether you want a particular playlist, refreshments, or any other special request, we aim to cater to your needs.
---
Q4: How early should I book my transportation?
While we do our best to accommodate last-minute bookings, we recommend booking at least 24 hours in advance to ensure availability and to allow us to tailor the experience to your preferences.
---
Q5: What safety measures are in place, especially considering the current health concerns?
We prioritize the health and safety of our passengers. All our vehicles undergo rigorous sanitization before and after each ride. Our drivers are trained in health protocols and always wear masks. We also provide hand sanitizers and ensure that the vehicle's interiors are kept clean and hygienic.
---
Q6: What if my flight gets delayed?
We monitor flight schedules in real-time. If your flight is delayed, we'll adjust the pickup time accordingly without any additional charges. Our goal is to ensure a stress-free experience for you.
---
Q7: How transparent are the rates? Are there any hidden charges?
Transparency is a cornerstone of our service. The rate provided at the time of booking is comprehensive, with no hidden fees. Any additional services or amenities requested will be discussed upfront.
---
Q8: Can I schedule a return trip from Denver Airport to Evergreen?
Yes, you can! We offer both one-way and round-trip services. Booking a round trip in advance often ensures better availability and can sometimes come with special offers.
---
Q9: What sets Silver Mountain Express apart from other transportation services?
Silver Mountain Express is not just about transportation; it's about the entire experience. From our fleet of luxury vehicles to our team of professional drivers and our commitment to excellence in every aspect, we aim to redefine what premium transportation feels like.
---
Q10: How can I get in touch for further queries or specific requests?
You can reach out to our dedicated customer service team via phone, email, or through our website. We're here to assist you 24/7.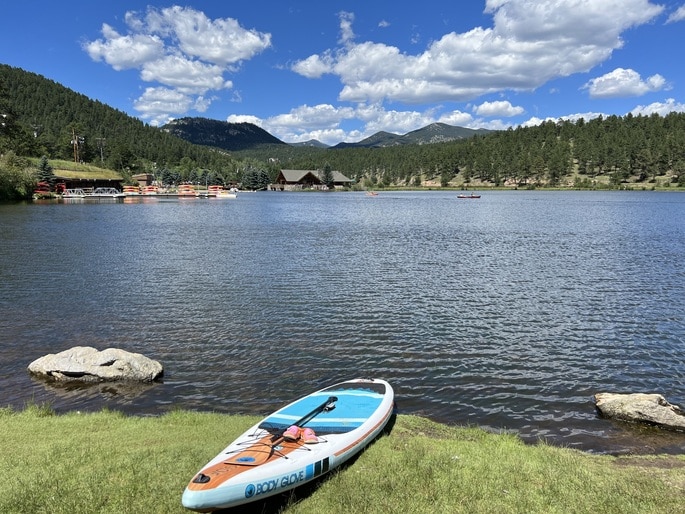 Things to Do at Evergreen Lake:
Boating: Rent a canoe, kayak, or paddleboard and explore the serene waters of Evergreen Lake.
Fishing: The lake is stocked with trout, making it a popular spot for anglers.
Ice Skating: In the winter, Evergreen Lake becomes one of the largest groomed outdoor ice-skating rinks.
Bird Watching: The lake and its surroundings attract various bird species, making it a haven for bird enthusiasts.
Picnicking: There are several spots around the lake perfect for a family picnic.
Hiking: Trails around the lake offer scenic views and are suitable for all ages.
Wildlife Viewing: Apart from birds, you might spot elk, mule deer, and other wildlife.
Photography: Capture the lake's beauty, especially during sunrise or sunset.
---
Things to Do in Alderfer/Three Sisters Park:
Hiking: The park offers over 15 miles of trails ranging from easy to challenging.
Mountain Biking: Many trails are open to bikers, offering varied terrains.
Rock Climbing: The park's rock formations are popular among climbers.
Horseback Riding: Equestrians can enjoy specific trails designated for horseback riding.
Nature Observation: The park is home to diverse flora and fauna.
Picnicking: Designated areas in the park are perfect for enjoying a meal amidst nature.
Photography: Capture stunning landscapes, especially the iconic rock formations.
Winter Sports: During snowy months, some trails are suitable for cross-country skiing and snowshoeing.
---
Things to Do in Downtown Evergreen:
Shopping: Explore boutique stores offering unique gifts, local crafts, and souvenirs.
Dining: Enjoy a range of culinary delights, from cozy cafes to upscale restaurants.
Art Galleries: Downtown Evergreen boasts several galleries showcasing local artists.
Historical Tours: Learn about Evergreen's rich history with guided tours.
Live Music: Several venues host live music, especially during weekends.
Visit Evergreen Crafters: A renowned shop offering handcrafted goods from over 100 local artisans.
Attend Local Festivals: Downtown Evergreen hosts various events and festivals year-round, celebrating arts, culture, and community.
Relax in Pocket Parks: These are small, intimate public spaces where one can relax and enjoy the downtown atmosphere.
Best Restaurants in Evergreen
Evergreen boasts a culinary scene that's as vibrant as its landscapes. Some top recommendations:
1. Bistro at Marshdale: Experience fine dining with a view.
2. Evergreen Taphouse: For those who love a good brew.
3. Wildflower Café: Perfect for a cozy brunch.
4. Beau Jo's Evergreen: Pizza gourmet with river view.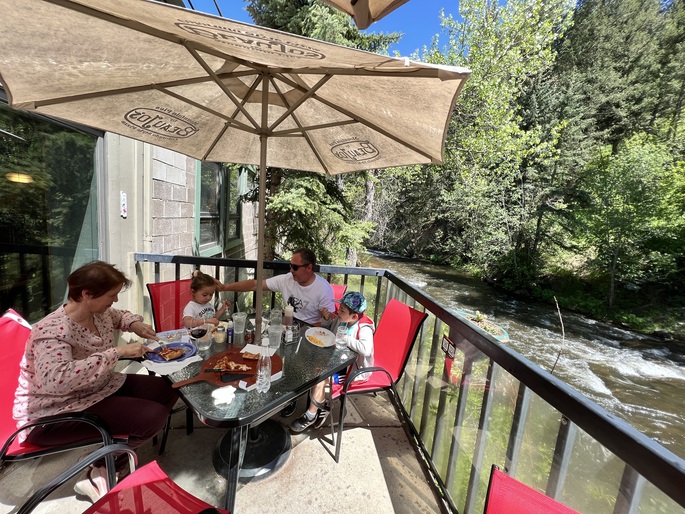 In conclusion, if you're looking for a transportation service that matches the elegance and charm of Evergreen, Silver Mountain Express is your answer. Book with us and elevate your travel experience.
Book Your Evergreen Transportation Today!