Snowmobiling in Leadville, Colorado: A Winter Wonderland of Adventure
When winter descends on the picturesque town of Leadville, Colorado, a whole new world of adventure opens up for snow enthusiasts. Snowmobiling, a thrilling winter activity, allows you to explore the stunning backcountry and experience the beauty of the Rocky Mountains like never before. In this article, we'll delve into the wonders of snowmobiling in Leadville, the heart of the Colorado high country.
1. Embrace the Winter Wonderland
Leadville, situated at an elevation of over 10,000 feet, boasts an abundance of snowfall, creating a winter wonderland that is perfect for snowmobiling. As you venture into the pristine landscapes, you'll be surrounded by snow-covered evergreens, majestic peaks, and open meadows, offering breathtaking panoramic views at every turn.
2. Explore Vast Trail Networks
Leadville is renowned for its extensive trail networks, catering to riders of all levels, from beginners to seasoned snowmobilers. Whether you're seeking a leisurely ride through gentle terrains or an adrenaline-pumping adventure with challenging trails, Leadville has something for everyone.
3. Guided Tours for an Enriching Experience
For those new to snowmobiling or looking to learn more about the area's history and wildlife, guided tours are a popular choice. Knowledgeable guides take you on a journey through the backcountry, sharing insights into Leadville's unique ecosystem and rich heritage. These tours offer an enriching experience, combining excitement with education.
4. Thrills and Adrenaline
Snowmobiling in Leadville promises an exhilarating experience as you zip through the powdery snow. The rush of adrenaline and the feeling of freedom in the vast winter wilderness create memories that will last a lifetime.
5. Family-Friendly Fun
Snowmobiling in Leadville is not just for thrill-seekers; it's a family-friendly activity that can be enjoyed by all ages. Many tour operators offer family-oriented tours, ensuring everyone has a chance to participate in this exciting winter adventure.
6. Responsible Riding
As with any outdoor activity, it's essential to practice responsible riding and follow local rules and regulations. Respect the natural environment, wildlife, and other outdoor enthusiasts to ensure that snowmobiling remains a sustainable and enjoyable activity for generations to come.
Elk Mountain Snowmobile Tours – Website
White Mountain Snowmobile Tours – Website
Both Elk Mountain Snowmobile Tours and White Mountain Snowmobile Tours are reputable and well-established tour operators in Leadville, Colorado, offering exciting snowmobiling adventures in the pristine winter landscapes of the Rocky Mountains. Here's a brief overview of each:
Elk Mountain Snowmobile Tours:
Elk Mountain Snowmobile Tours provides a thrilling snowmobiling experience for all skill levels, from beginners to experienced riders. Their knowledgeable guides lead you through scenic trails, offering breathtaking views of the surrounding mountains and forests. They take great care to ensure a safe and enjoyable adventure for their guests.
White Mountain Snowmobile Tours:
White Mountain Snowmobile Tours is another excellent option for snowmobiling adventures in Leadville. They offer guided tours through the picturesque backcountry, with trails suitable for riders of all ages and abilities. Their experienced guides provide insights into the area's history and natural beauty, making the tour both exciting and educational.
Both Elk Mountain Snowmobile Tours and White Mountain Snowmobile Tours are well-known for their professionalism, safety standards, and commitment to providing an unforgettable snowmobiling experience. Whether you're a first-time rider or a seasoned snowmobiler, these tour operators are sure to offer a memorable and exhilarating adventure in the stunning winter wonderland of Leadville, Colorado. Enjoy your snowmobiling tours!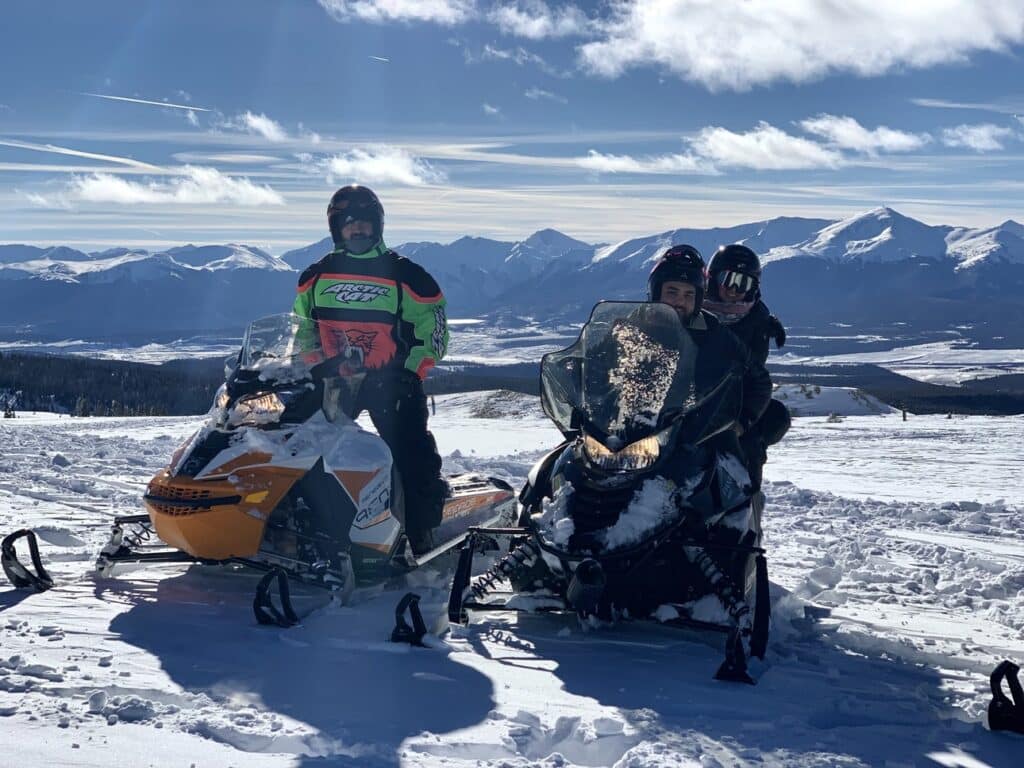 Reserve your private transportation to Leadville today!
Private Car Service to Leadville Snowmobile Tours with Silver Mountain Express: A Seamless Winter Adventure
When the snow-capped peaks of Leadville, Colorado, beckon, there's no better way to embrace the winter wonderland than with an exhilarating snowmobile tour. However, getting there in comfort and style is equally essential to ensure a seamless and memorable journey. Enter Silver Mountain Express, the epitome of private car service that elevates your snowmobiling adventure to a whole new level.
The Allure of Leadville Snowmobile Tours
Leadville, nestled in the heart of the Rocky Mountains, offers a snowmobiling paradise with vast trails that lead you through breathtaking winter landscapes. Whether you're a seasoned rider seeking thrilling adventures or a first-timer looking to experience the magic of snowmobiling, Leadville has it all. With pristine forests, powder-filled meadows, and panoramic views, it's a winter wonderland waiting to be explored.
The Convenience of Private Car Service
Embarking on a snowmobiling tour is about more than just the adventure itself; it's also about the journey to get there. That's where Silver Mountain Express comes in. With their private car service, you can leave behind the stress of navigating unfamiliar roads and weather conditions. Their experienced chauffeurs will greet you with a warm welcome, ready to whisk you away to your snowmobiling escapade in comfort and luxury.
Luxury Fleet for Your Pleasure
Silver Mountain Express takes pride in its premium fleet of well-maintained vehicles. Their private cars offer ample space, plush seating, and modern amenities, ensuring your ride to Leadville is as enjoyable as the snowmobiling tour itself. Whether you're traveling alone, with family, or a group of friends, their fleet caters to your specific needs, making the journey truly special.
Safety and Reliability at Its Core
At Silver Mountain Express, safety is a top priority. Their chauffeurs are highly trained professionals, well-versed in navigating the mountainous terrain. Additionally, their vehicles undergo regular inspections to meet the highest safety standards, providing you with peace of mind throughout your travel to Leadville.
Personalized Itinerary for a Tailored Experience
With Silver Mountain Express, you have the freedom to create a personalized itinerary. Tailor your journey to your preferences, whether you wish to make a stop at a scenic viewpoint or capture memorable photos along the way. Your chauffeur, a local with excellent knowledge of the area, will be happy to accommodate your requests, making your trip truly unforgettable.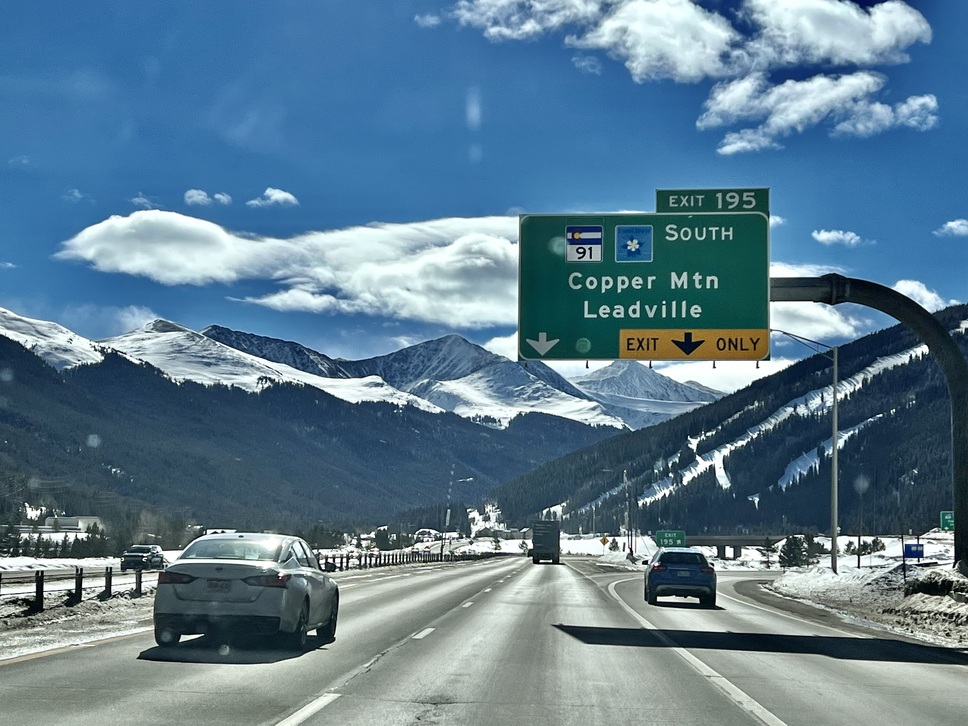 Conclusion
When Leadville calls you to experience the thrill of snowmobiling, let Silver Mountain Express be your gateway to a seamless winter adventure. Embrace the allure of Leadville Snowmobile Tours with their private car service, offering luxury, convenience, and safety in one package. From the moment you step into their premium vehicles to the time you embark on your snowmobiling tour, Silver Mountain Express ensures your journey is nothing short of extraordinary. So, sit back, relax, and get ready for a snowmobiling experience like no other in the picturesque wonderland of Leadville, Colorado.