Introduction
Private car service is an underrated section in the hospitality industry. First impressions matter, they say, which, most times, turns out to prove itself.
Now, imagine having to go through a bad experience on the first day of vacation, beginning with your ferry. That can almost dampen your excitement.
Thankfully, with our expertise, we employ a psychological process to get things done with ease. And our passion for maximum satisfaction for parties using our private car service has kept us going in the business.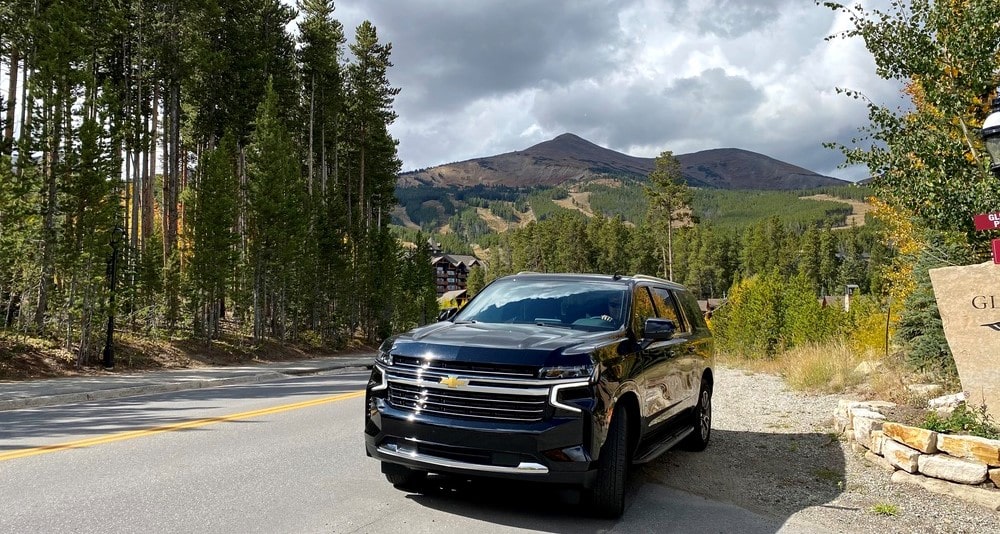 Breckenridge, a small town about 95 miles west of Denver, is an excellent place to explore. If skiing does not scare you, this winter, Breckenridge- which sits on an elevated position, is the place to be.
Here in Breckenridge, our car services include transportation from the Denver airport and Downtown Denver. We help you create happy memories.
Our skilled, polite, fast in response, human sensitive, and meticulous drivers are doing a great job. You can relax knowing you are in the best hands.
In most cases, cars we use for service are SUVs and Executive Vans for family & friends.
Car service to Grand Timber Lodge – Breckenridge, CO
Grand timber lodge, one of the top-rated hotels here in Breckenridge, is sitting on 75 snowflakes drive less than a mile to the center of the town. Its adjacency to the ski resort and main street will make your vacation an episodic one. Most recreational activities of the city are performed in these places.
The amenities in the hotel are top-notch, ranging from swimming pools, hot tubs, massage services, and fitness centers. Other basic facilities such as free Wi-Fi, laundry service, and barbeque are available too.
Although smoking and pets are not allowed in, various supplements are skiing in and out of the lodge, fireplace. And it's kid-friendly with a children's swimming pool, children's playground, and game room.
Grand Timber Lodge, in its bid to make you have a grand vacation) has a chaperone who accompanies newbies to go skiing in order not to get injured.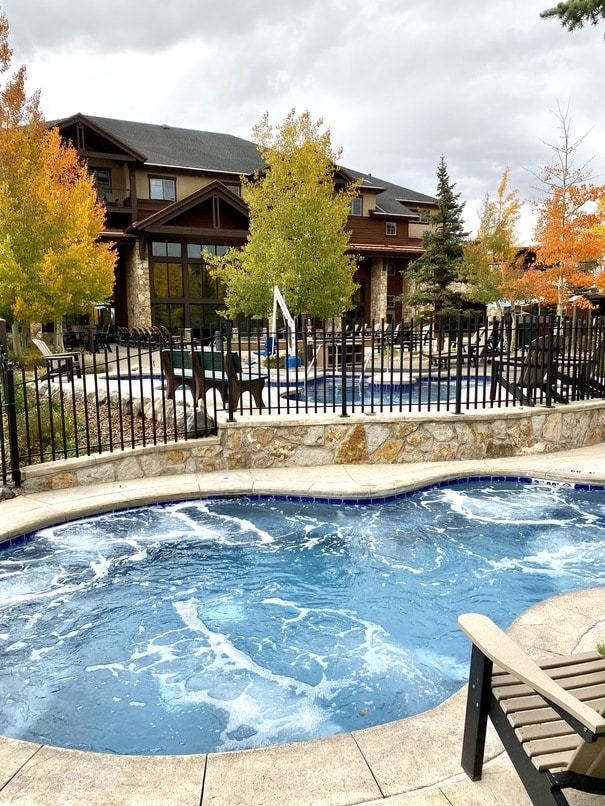 While you travel from around the country down to settle in Breckenridge for vacation, we begin to render our hospitality right from booking a car service to Grand Timber Lodge.
No matter how late you are in booking our car service, we have a superfast system that does not make you pay for silly mistakes or forgetfulness.
Our chauffeurs are experienced and will always give you a heartfelt welcome upon arrival at the airport.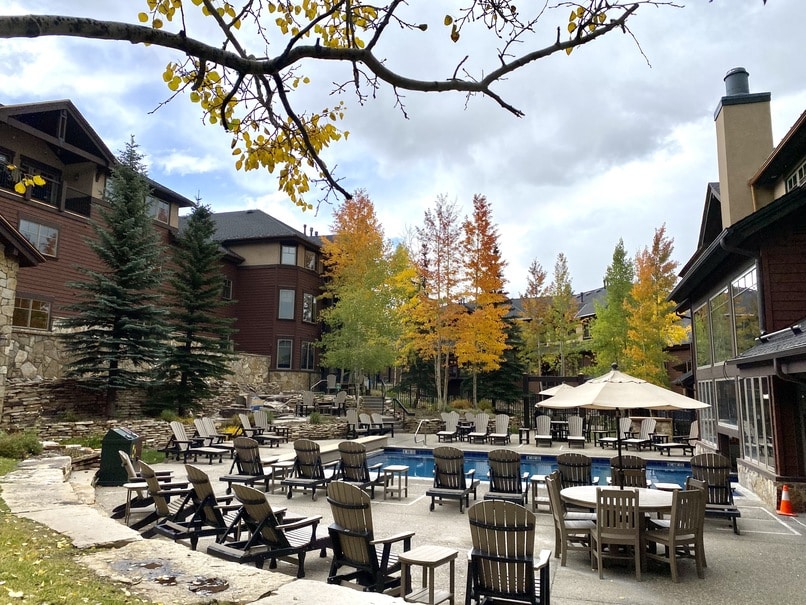 Depending on your choice, SUVs and executive vans are a list of transits we operate.
What you stand to gain using our car service are luxury, comfort, and peace, knowing that you are being transported in safe hands.
Car service to The Lodge at Breckenridge, CO
You deserve to travel in style, luxury, and comfort this winter. Your vacation dreams will be fulfilled with our car service to transport you down to the Lodge at Breckenridge. The experience you will get is a heaven on earth type traveling in our luxurious cars.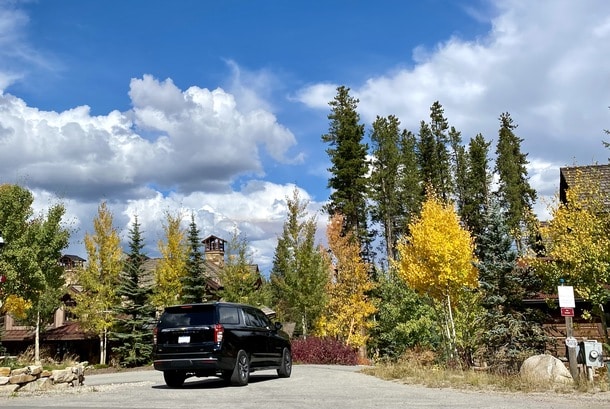 Our chauffeur, trained to give maximum hospitality, receives you with a big smile from the airport, drives you in any luxurious car of choices down in comfort for a one and half hour journey to the Lodge at Breckenridge. Our driver, not only ensuring your safety, still serves as your tour sponsor. How lucky could you be?
We are always at your service regardless of the number of days you are staying for your vacation. The gift on our part to you is ensuring to make the stress of having to queue for Uber and haggling with the taxi easy as you make judicious use of your holiday. Remember, time is money.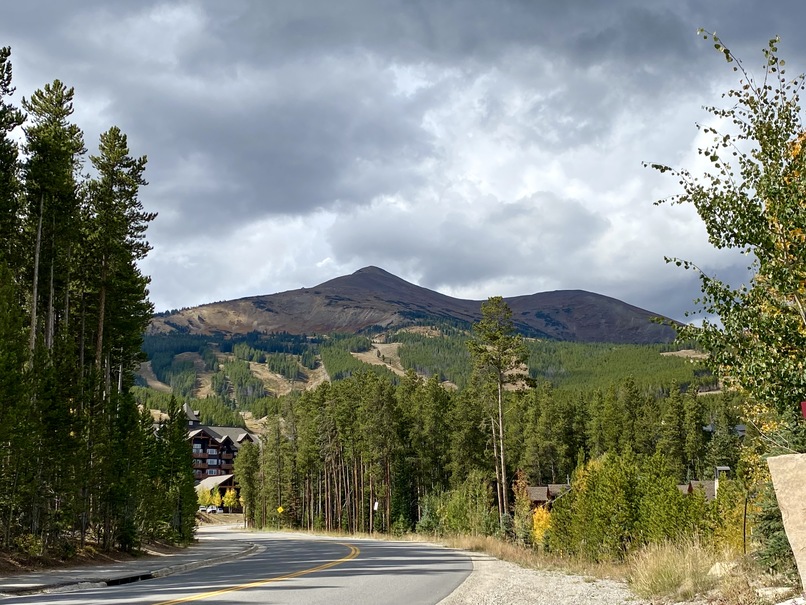 Camping in The lodge at Breckenridge will be the best decision you make this winter. The position it sits in is a carefully calculated one to offer a lasting memory to its guest. Eyes on the rocky mountains of Breckenridge and a clear view of the skiing resort give it a unique position.
Depending on your budget, you can book a king suite with a mountain view. Here, you will get the maximum hospitality in the lodge. Outside of your suite, basic facilities that could access are free Wi-Fi, a jacuzzi with a mountain view, a fitness center, and massage, although with an additional charge.
Pets are a great companion, and we would not want to come in-between; be rest assured this is a pet-friendly hotel.
What more could you ask for?
Car service to Gravity Haus – Breckenridge, CO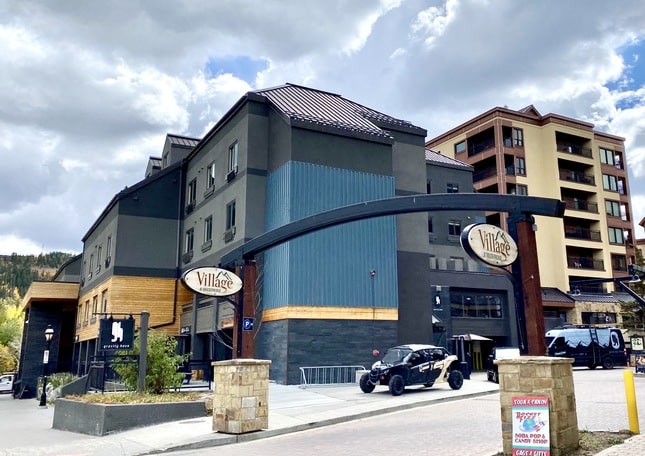 With our car service, we help you get everything you need to make your holiday stay amusing, productive, and connected to who you are. Our hospitable treatment, the coolness of our services, and the luxury in our cars are parameters keeping us to your service.
While you rent our car service, you can rest, knowing that highly trained and courteous persons are at the helm of the affairs to deliver you safely and on time to Gravity Haus Breckenridge.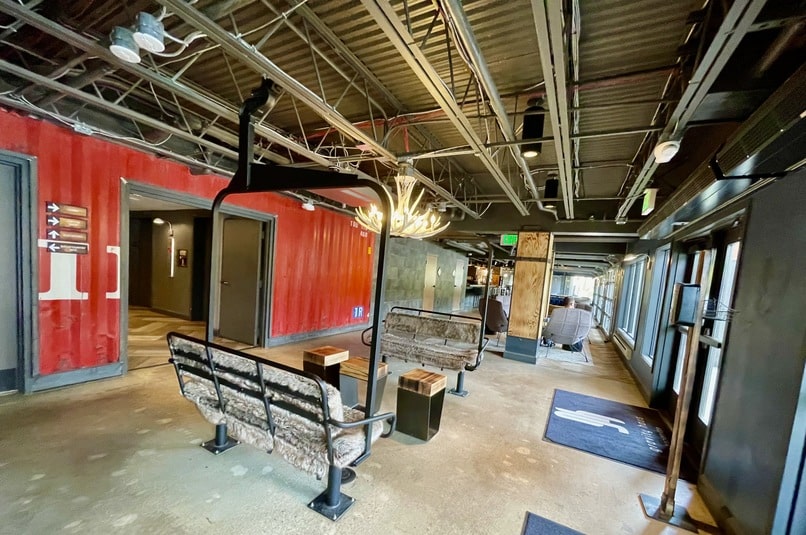 Our budget-friendly rates give you room to select the type of cars on our list carefully. When in doubt, choices are offered to you by our well-developed website. Based on the information you give upon booking.
When coming for business, you should know that our well-acquainted chauffeurs to Breckenridge are the perfect match to deliver you and on time to Gravity Haus. Punctuality, they say, is a virtue; it is our legacy.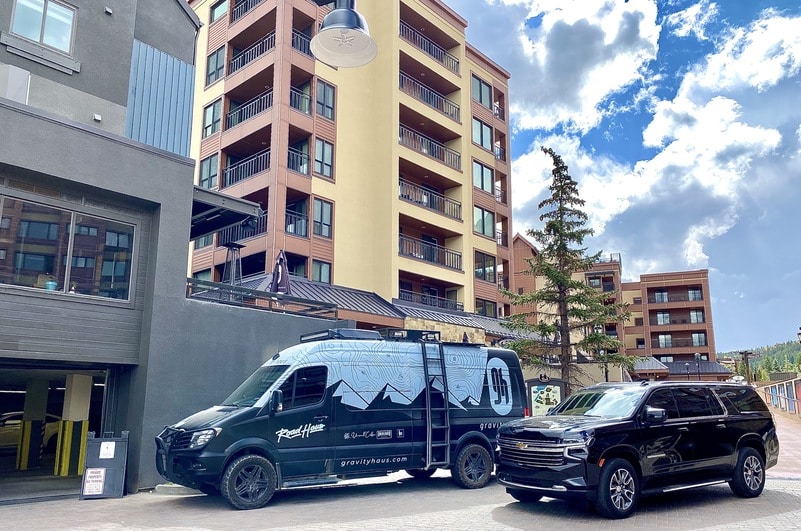 Couples on vacation or families on leisure travels have their issues also taken care of. We recommend couples while booking for our services to opt-in for our luxurious SUVs. And families select one of our executive vans, both having high ground clearance and sophisticated shock absorbers. Kids filled with curiosity will be satisfied with what their experience will be in our van.
Gravity Haus Breckenridge, a one-in-town hotel perched at 605 South Park Avenue in Breckenridge, is trusted to give you maximum value for your money. It is a home away from home where lasting memories are created.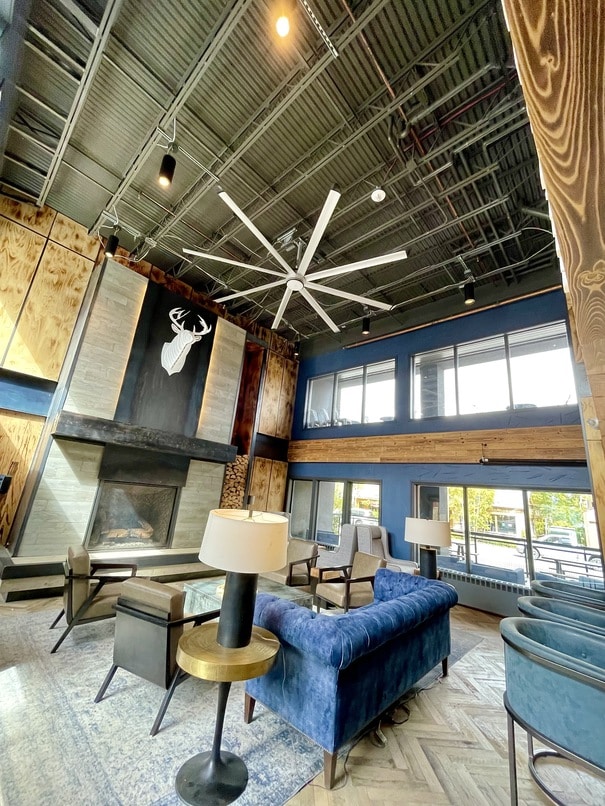 Anniversaries, birthdays, weddings, and family get together can be hosted at the lodge. In addition to all these, you should also know that Gravity Haus is a Children accommodating place. It has many facilities for them, such as horseback riding, ski school, and fishing.
For the love of you and your kids' happiness, Gravity Haus will always be at your service.
Car Service to One Ski Hill Place, A Rock Resort – Breckenridge, CO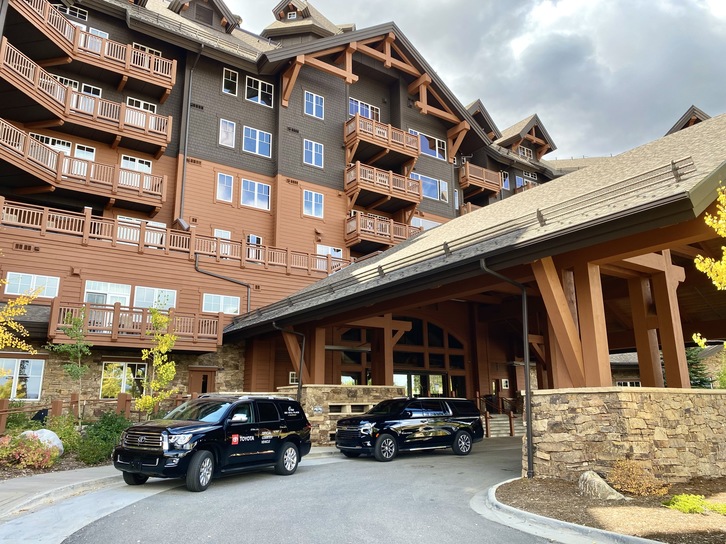 If your last holiday was so bad and unimpressive, here comes compensation for your loss. One Ski Hill Place stands by its name. It provides an enabling environment, grand and styled rocking of your vacation.
Located a few walks away from the base of Peak 8 on 1521 Ski Hill Road here in Breckenridge, this hotel forms a part of the incredible landmarks situated at the city center where most activities happen.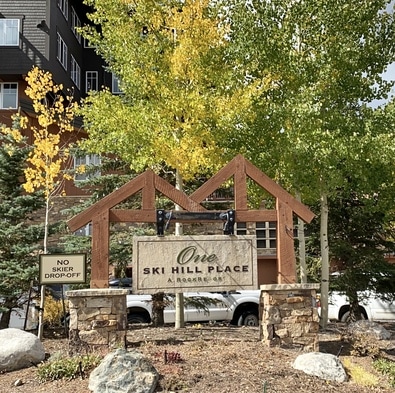 After going through several months of rigorous activities at work, you need to take a break to recuperate lost strength. Sauna, spa, and hot tub have been proven to help lessen the emotional stress attached to work.
Gaming services at Rock Resort are bowling, swimming, skiing, and golf courses, although 2 miles away.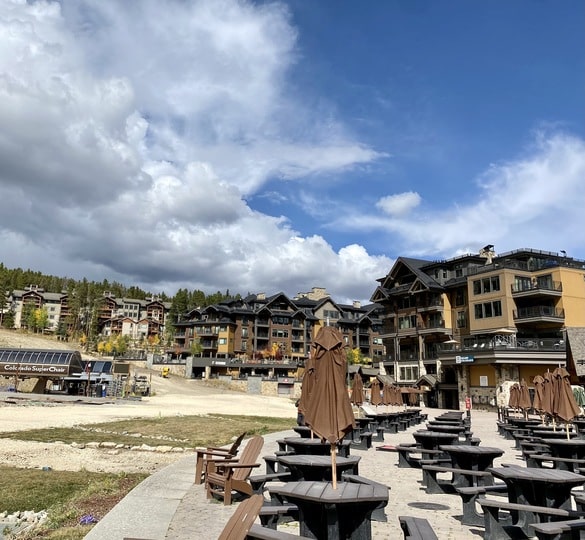 This hotel is a home for albeit business persons, families, newlyweds, and students on tour.
The state-of-the-art conference hall is not a bad place to hold business meetings and anniversaries.
Aside from knowing where to go for a holiday, the best decision to make it worthwhile is rooting in for the car service we render to One Ski Hill. The top-notch fast response we provide allows you to maximize your stay satisfactorily.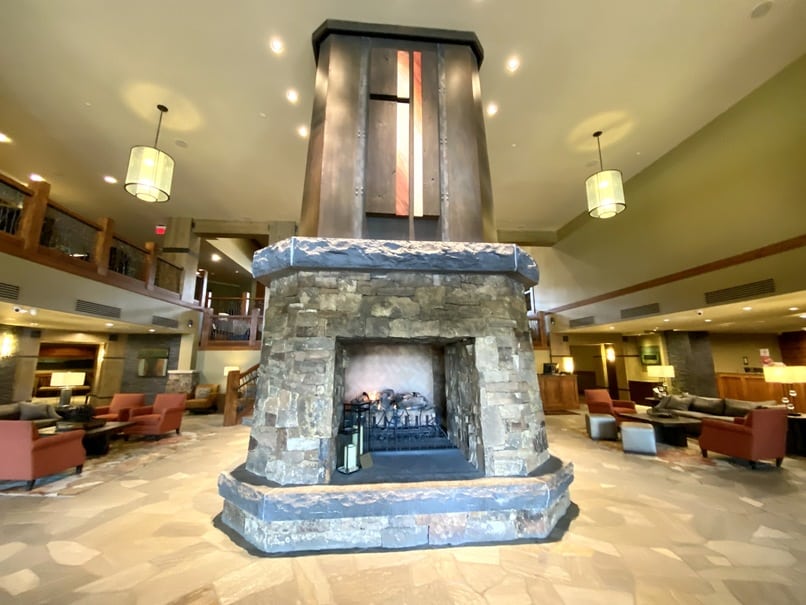 Essential services employed are second to none, such as free Wi-Fi in all our cars, tour assistance to the client, and free cancellation of the ticket when unclear of decisions.
Golf Course lovers who have to travel 2miles away from the hotel are covered when using this service.
We are a pride of the transportation industry.
Car Service to Marriott's Mountain Valley Lodge at Breckenridge, CO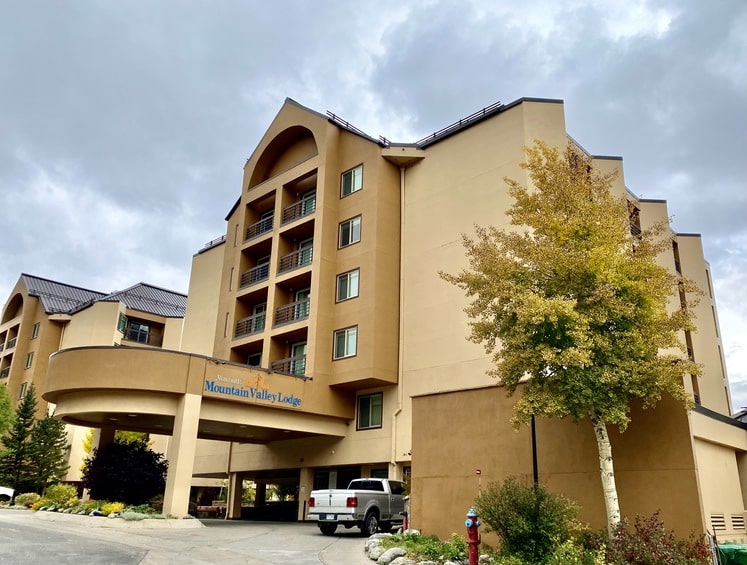 When visiting Breckenridge, especially during winter, know that you will not be left alone to continue being a couch potato. Numerous amenities in this hotel help you clear your TV addiction.
Skiing is one of the most dominant activities in Breckenridge during winter. In its love to create a memory for guests, there are around 100 rooms of different specifications to take in tourist and various activities nearby the hotel such as; snowboarding, rock climbing, mountain biking, hiking/biking trails, snowshoeing, and downhill skiing.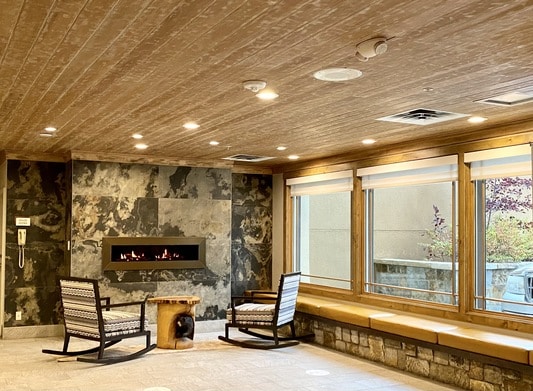 Because children deserve to be free from harm, their safety is a priority. Here, smoking, which is harmful to minors, adults included, is prohibited in public places. First aid personnel is mounted in areas where potential physical injury could occur.
Marriotts' Mountain Valley Lodge is located at 655 Columbine Drive here in Breckenridge at the base of Peak 9.
After selecting the hotel of choice, would you not like your memory creation to begin from the ferry? Promising, polite, and accustomed service providers to the environment are what we offer. You do not want to miss this expertise.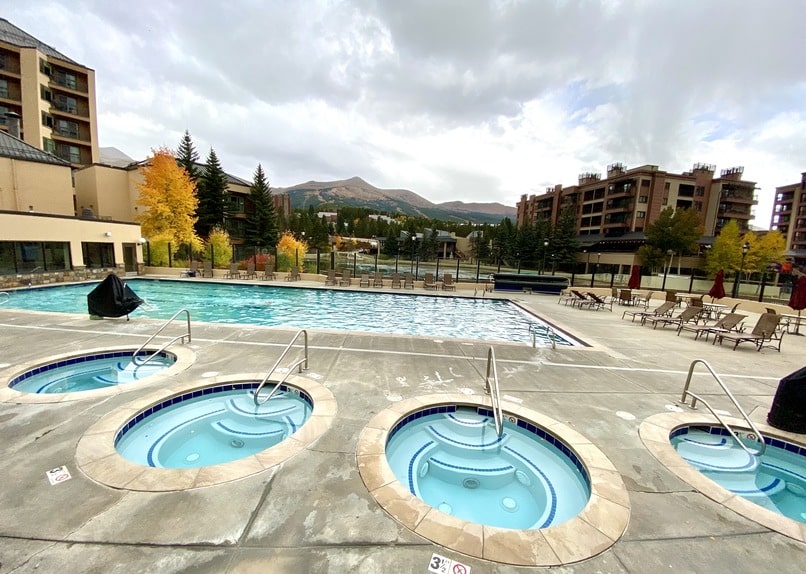 The plush interior of our luxurious cars, nicely scented- countryside music all give you a connection to why you need to hire our services. You will experience the most comfort you can get in any of our car lists. However, we propose the kind you should go for depending on your budget and number of people.
Remember we have convertibles too, which can be interchangeable during your vacation depending on the place to visit.
Car Service to Beaver Run Resort and Conference Center – Breckenridge, CO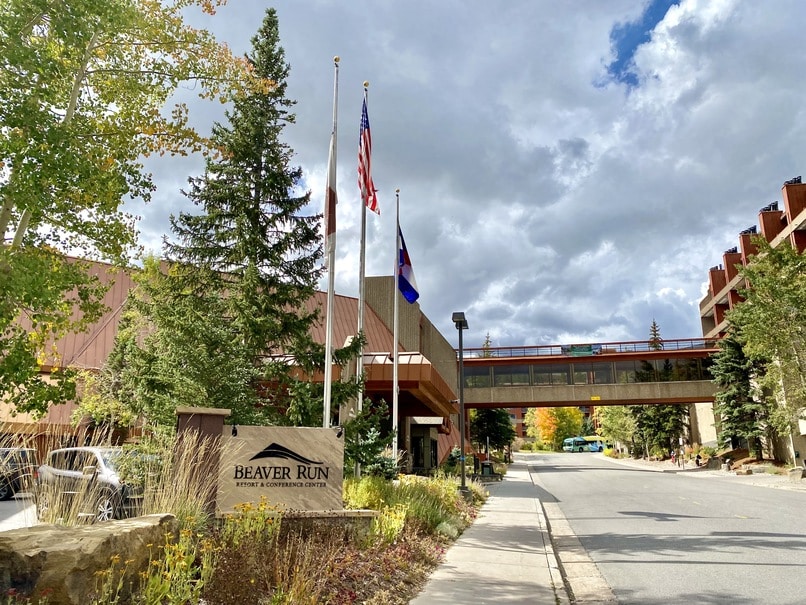 You are hosting a business meeting with high valued associates, and you want it to be grand. Beaver Run Resort, with a high ranking- based on location and services provision, is a surprise your business associates will not afford to miss.
We are your first point of call when you need a professional car service. With the outstanding results that it has been rendering, your guests become ours.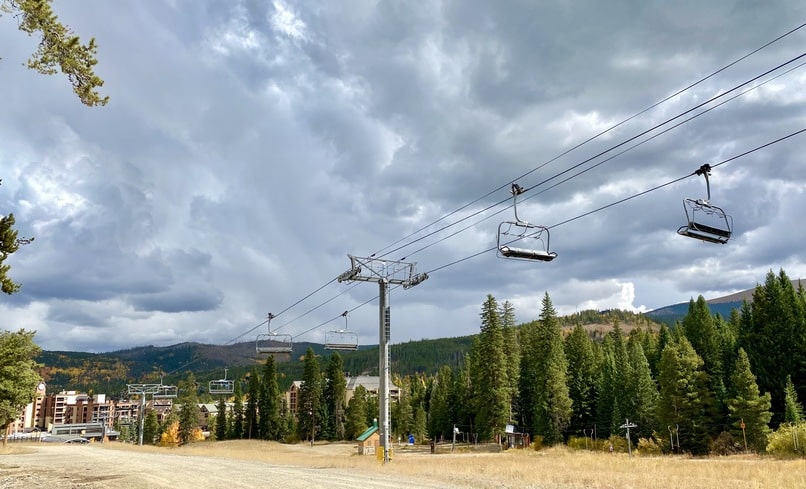 With our fleet of cars, we convey our guests from the airport in luxury and comfort down to Beaver Run Resort. Be it a group tour around cultural heritage, or otherwise, we can take care of the challenge.
At Beaver Run Resort, various activities are available, ranging from outdoor and indoor swimming pools, ski-in and ski-out of the lodge provides accessible storage for your ski equipment when you come with one, and rental of ski equipment.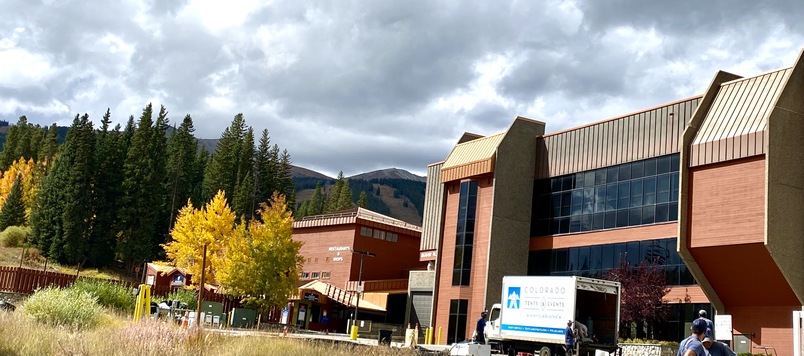 The restaurant herein caters to different types of local dishes. All you need to get one is a push on the order button. The knowledge of winery here is second to none; you do not want to miss any.
Babysitting mothers do not have to worry; they deserve to have a great time, too, as the babysitting here allows them that privilege.
Car Service to Hyatt Residence Club Breckenridge Main Street, CO
Hyatt Residence Club sits in the city center, 505 South in Main Street, Breckenridge, the base of peak 9 is some minute's walk away.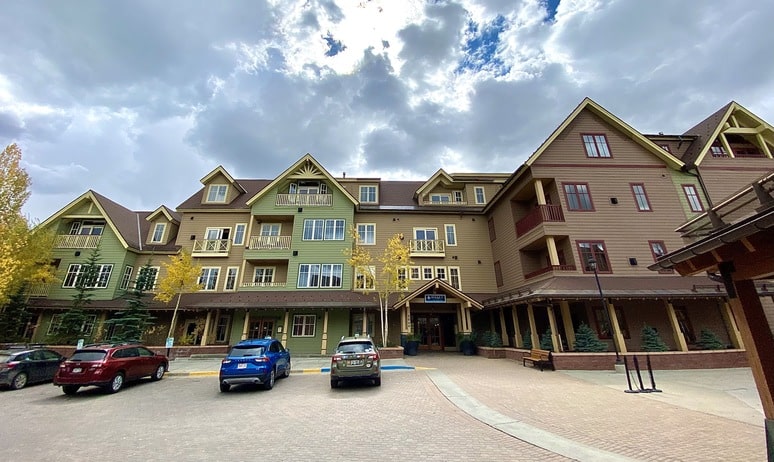 Skiing is not the only activity in Breckenridge. Others include sightseeing and historical visits. This hotel in the city center makes these activities faster, cheap, and quickly accessible.
A range of outdoor services provided in the hotel is skiing, horseback riding, cycling, fishing, and hiking. Indoor activities such as swimming, hot tub, and physical fitness centers are also available.
All activities during the holiday depend on how loaded you are; the choice of the suite here is not an exception.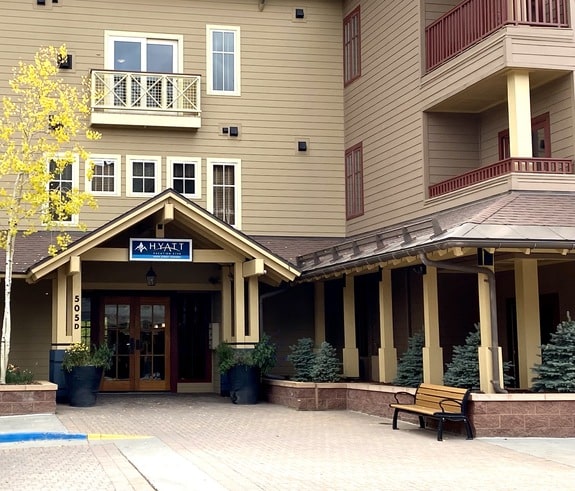 For easy and fast arrival to a destination where multiple buildings are liable to be confusing, you need a professional car service provider's expertise.
Our services well safely deliver you to your expected destinations in luxury SUVs and Vans.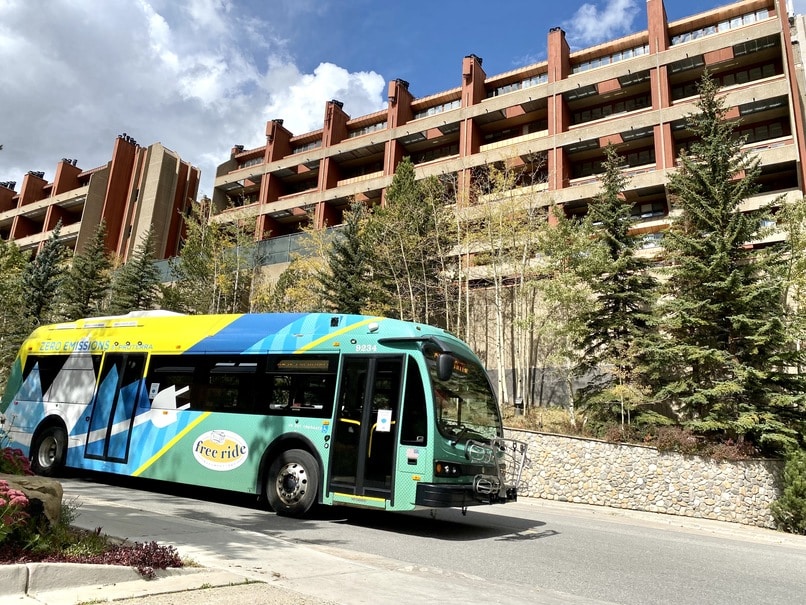 The Town of Breckenridge provides FREE RIDE from Main Street in Breckenridge to Hotels. Some hotels offer free shuttles.