WALK IN DOWNTOWN DENVER – THE ULTIMATE GUIDE 2022-2023
Denver, the state capital of Colorado in the United States, is known as the Mile High City because it rises to a height of 5,280 feet (1,609 m) at one point. Exactly one mile above sea level, according to this measurement. Denver's elevation is precisely one mile high at a point that is marked by a round brass plate that is placed in one of the steps leading up to the Western entrance of the Colorado State Capitol building.
Denver was a major gold center in the early days, in contrast to other American cities, which were built on the railroad, port, or other transportation hubs. During the Pikes Peak Gold Rush, Denver was established in 1858, and it became a city in 1861. Given its elevation above sea level, Denver has stunning vistas of the Rocky Mountains. Even though Denver is the largest city in Colorado, a lot of people like the outdoor activities that the state's scenic outdoors has to offer.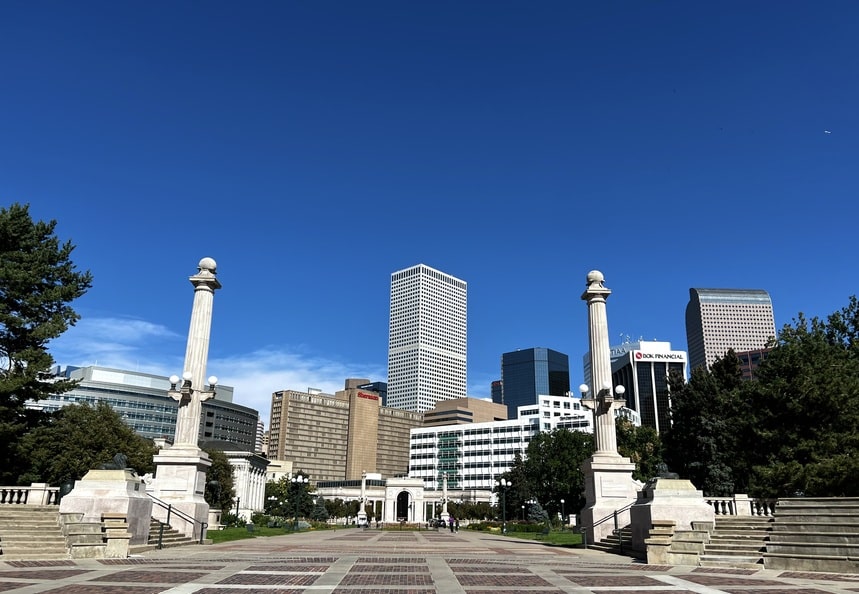 Walking in Downtown Denver
Walking in downtown Denver, Colorado gives visitors and locals alike the chance to take in some of the most beautiful views of the Rocky Mountains, as well as get around without relying on public transportation or having to park your car.
If you plan on staying downtown while in Denver, you'll be able to walk to everything you want to see and do during your visit. If you're coming from out of town, this guide will make sure you're able to maximize your time and get the best value out of every minute spent visiting downtown Denver.
Diary Block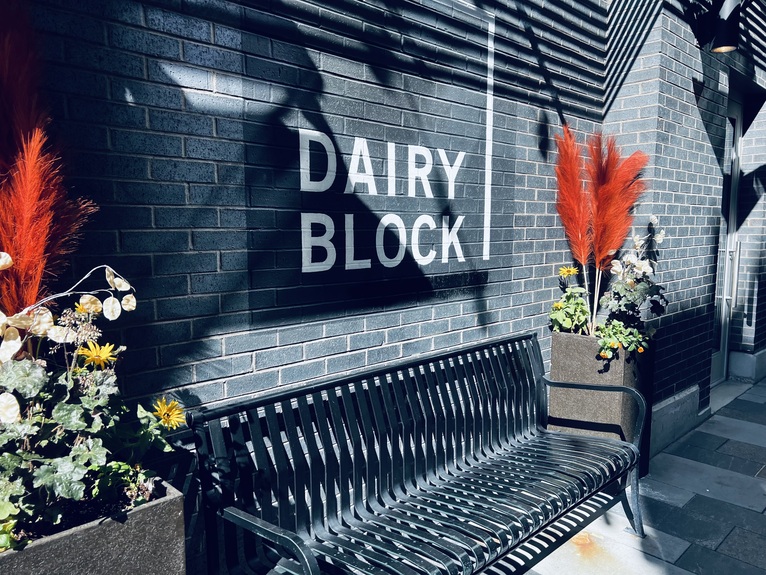 In the center of Denver's renowned LoDo district is the lively, walkable Dairy Block micro-district. There are numerous options for finding and celebrating the artistic and unexpected for visitors to Dairy Block. Quality in everything and the craftsmanship that goes into small-batch, classic, and historical brands are priorities for Dairy Block.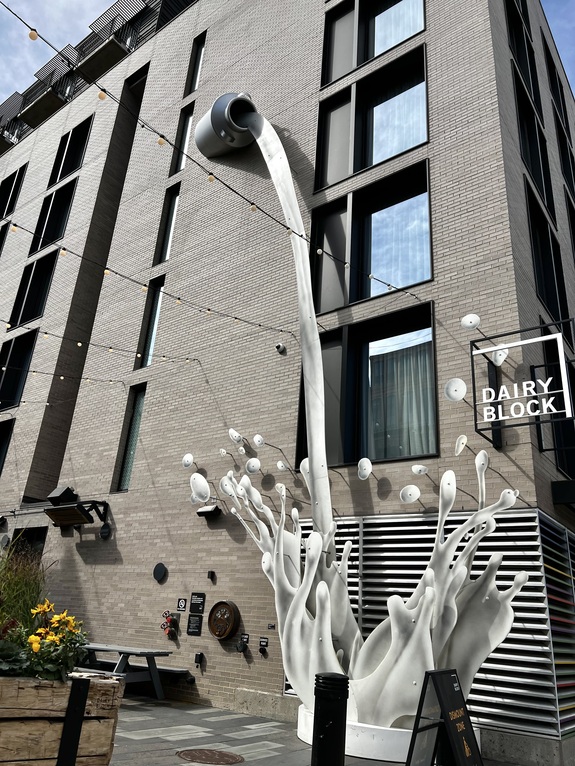 Dairy Block is also one of the most iconic blocks in the downtown area. The pedestrian and bike-friendly block was once a hub for industry, but now it's home to arts and culture. One of the best parts about walking Dairy Block is that you can go by the Tattered Cover Bookstore, which has been providing residents with new and used books since 1971 when it was founded.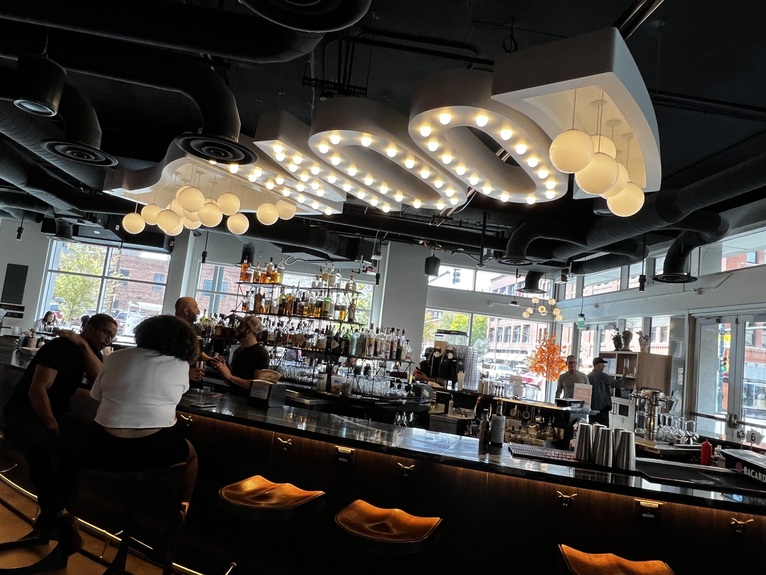 Dairy Block is a perfect place to walk during lunchtime because there are plenty of restaurants surrounding this block.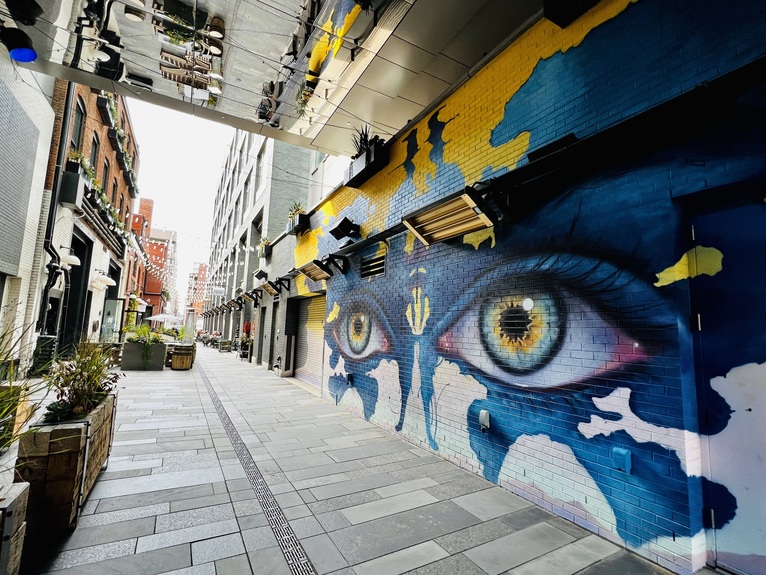 Denver Union Station
In addition to being a bustling center for public transportation, Denver Union Station, the reconstructed 1914 Beaux-Arts train station, located in the center of Denver's downtown is home to the opulent Crawford Hotel with 112 rooms, and several James Beard Award-winning, chef-driven restaurants. Denver's Union Station is the city's most recognizable hub for both residents and tourists.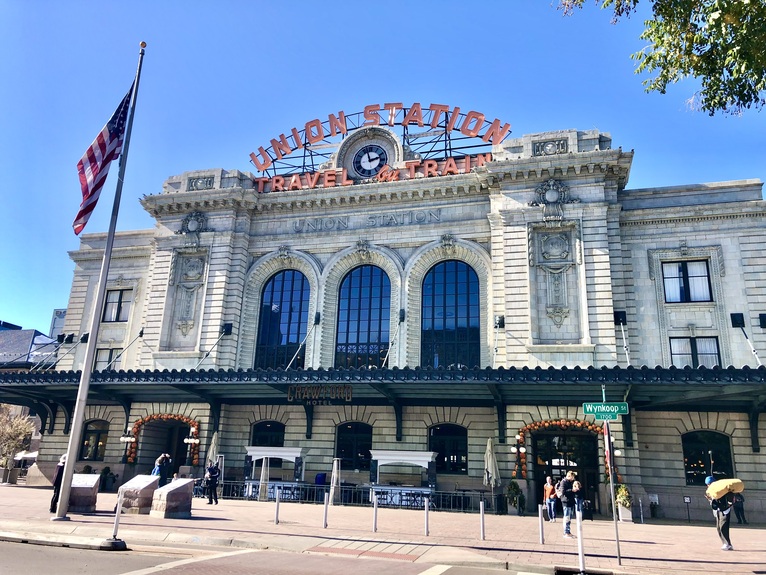 If you're looking for a quick bite, check out one of Union Station's eateries. They have everything from Mexican food to pizza to Vietnamese sandwiches, so there's no shortage of options. Plus, some spots offer great views of the trains coming in and out of Union Station!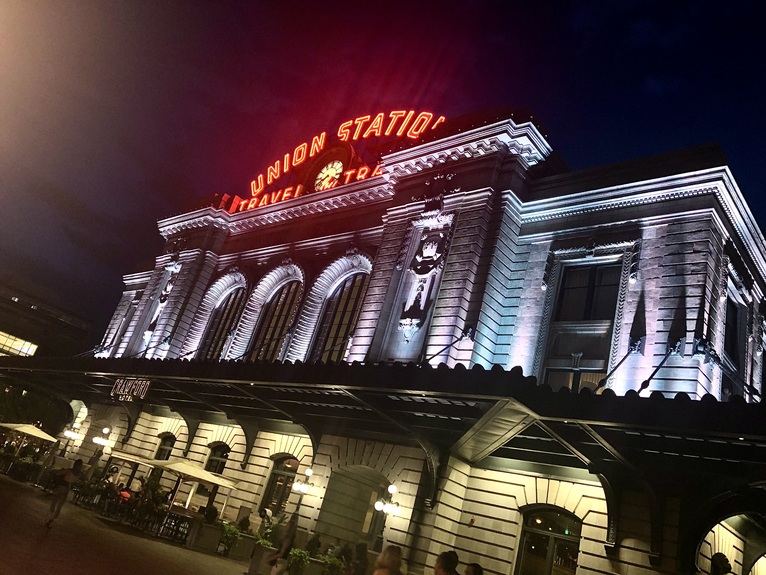 Although Union Station's urban setting might make it seem implausible, you can get fresh, regional food there every Saturday from mid-May until mid-October. Denver residents, visitors, and tourists can enjoy the freshest local delicacies, from fruits and vegetables to cheese and freshly baked bread, at the Union Station Farmers Market, which is open from 9 a.m. to 2 p.m. on Denver Union Station Plaza.
Denver's newest urban beekeeping initiative, with four hives situated on the building's roof, is likewise located at Union Station. Honey and honeycombs made on-site are frequently used in unique pastries, drinks, and other goodies because the station and its eateries collaborated on the project.
A destination spot for locals as well as visitors, Denver Union Station has become one of Colorado's biggest tourist attractions.
Denver Civic Center Park
The Denver Civic Center Park is the centerpiece of Denver's green space. It's a green oasis in the middle of skyscrapers and can be a great way to enjoy the outdoors while taking some time for yourself. You'll find lots of places to picnic, play games, or just relax under one of the many trees. There are also plenty of events happening throughout the year.
Every summer, the park blossoms with 25,000 square feet of flowerbeds and hosts numerous events. If you happen to get hungry, there are several food trucks located on the outskirts of the park where you can grab a bite to eat.
One of the largest architectural campuses in America is anchored by the 12-acre urban oasis known as Civic Center. Civic Center is the lone National Historic Landmark in Denver and one of the best-preserved examples of City Beautiful architecture.
The nonprofit Civic Center Conservancy, whose goal is to preserve this important public place alive and thriving for all, works to ensure that Civic Center Park's preservation is realized as being significant to both Denver's historic legacy and its modern-day vitality.
16th Mall Street
Denver's 16th Street Mall is a pedestrian promenade that runs through the heart of downtown. You can spend hours walking on it, stopping to shop or eat at one of its many shops.
The pedestrian walkway was designed by renowned architect I.M. Pei and is built of red, white, and gray granite in a pattern that, when viewed from above, resembles the skin of a diamondback rattlesnake.
The mall has 42 outdoor cafés, giving it the ideal location to get a bite to eat or a drink. The Denver Pavilions is a shopping and dining complex with more than two dozen stores and restaurants, and 12 movie theaters, and is located close to the south end of the mall.
At the mall's northern terminus, 16th Street extends as a pedestrian path across three bridges that link downtown with Commons Park and LoHi, a trendy area home to bars and restaurants.
The D&F Tower, which was constructed in 1909 and is one of the attractions on the mall, is a two-thirds reproduction of the Campanile of St. Mark's in Venice. At the time of its construction, it was the tallest structure west of the Mississippi.
Colorado State Capitol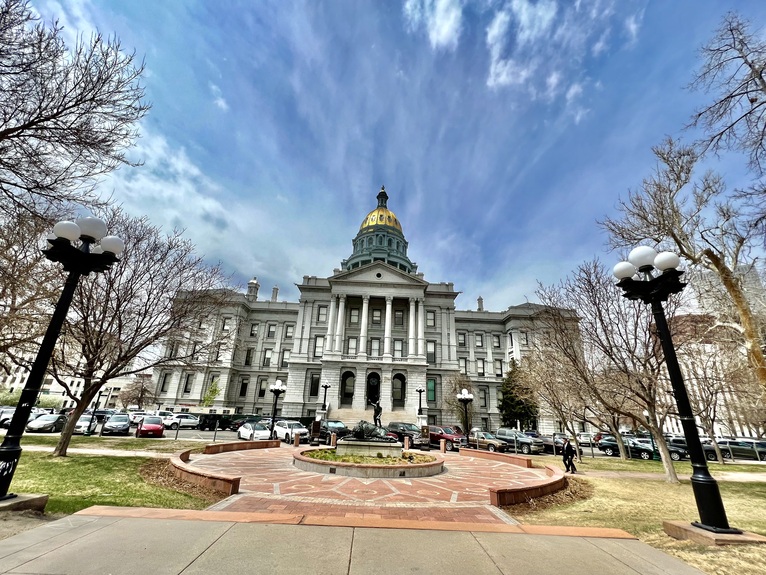 The Colorado General Assembly and the offices of the governor and lieutenant governor of Colorado are housed in the Colorado State Capitol Building, which can be found at 200 East Colfax Avenue in Denver, Colorado, in the United States.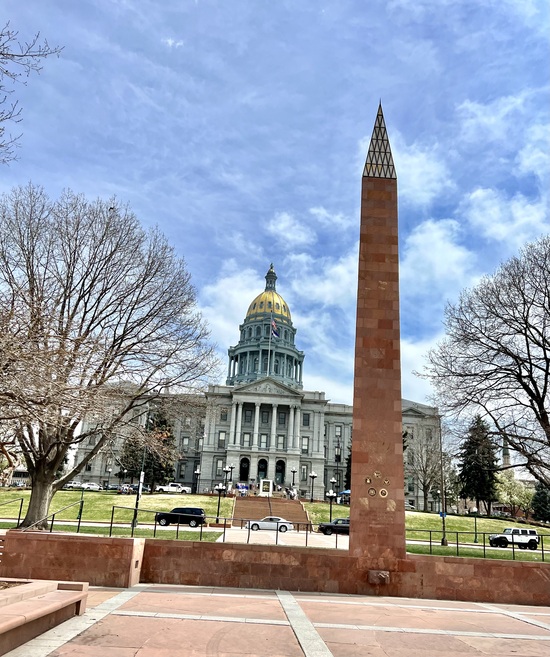 The Colorado State Capitol is an elegant structure with beautiful stained-glass windows that are worth seeing up close. There's also a cool observation deck on the top floor where you can get a 360-degree view of Denver and its surroundings.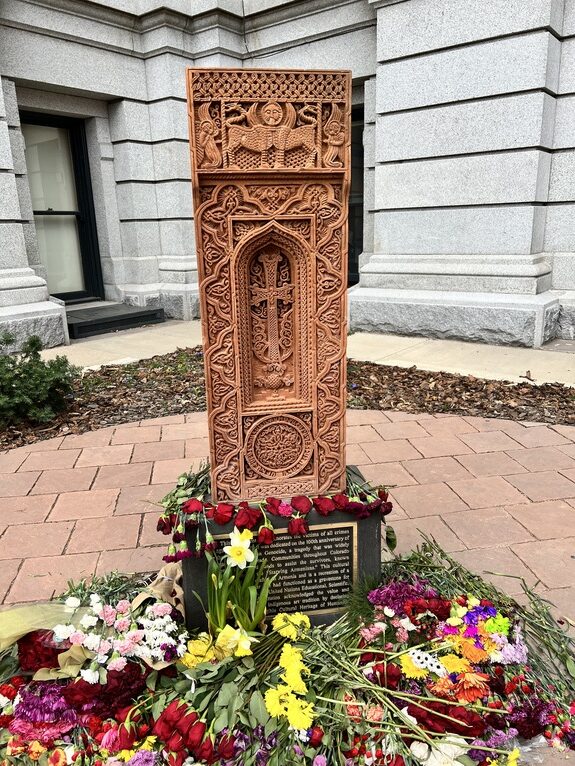 A thorough, no-cost tour of the Colorado State Capitol is available. You get to view all of the important locations, including the house and senate chambers, during the tour, which lasts about 90 minutes. An amazing long-distance view of Denver and the mountains is available from the top of the dome.
Trinity United Methodist Church
At E. 18th Ave. and Broadway in Denver, Colorado, there is a historic church called Trinity United Methodist Church. It was constructed in 1887, and in 1970, it was listed on the National Register. Its design was helped by Frederick Albert Hale and Robert S. Roeschlaub.
It was first used as a school for the children of Irish immigrants, then as a boarding house for single women before being turned into an Episcopal church in 1923. Today, it's home to various businesses and organizations like the Denver Academy of Science & Technology.
Generally, the church is accessible for self-guided sanctuary tours on Monday, Tuesday, and Thursday during regular business hours (8:30-5:30). Worship recordings and special events like memorials and funerals are exceptions.
Denver Performing Arts Complex
In the heart of Denver, between Speer Boulevard and 14th Street, Arapahoe and Champa Streets is where you'll find the Denver Center for the Performing Arts. With ten performance venues and over 10,000 seats united by an 80-foot-tall glass dome, the Denver Center for the Performing Arts is a four-block, 12-acre facility.
On any downtown Denver walking tour, it is impossible to miss the Denver Center for the Performing Arts (DCPA), which houses eight separate theaters in a single integrated complex.
Headlining productions from across the country are presented by DCPA as well as many events hosted by Denver's world-renowned arts organizations. From Broadway musicals and Tony Award-winning plays to folk art festivals and internationally acclaimed dance companies, there is always something new to see!
Colorado Convention Center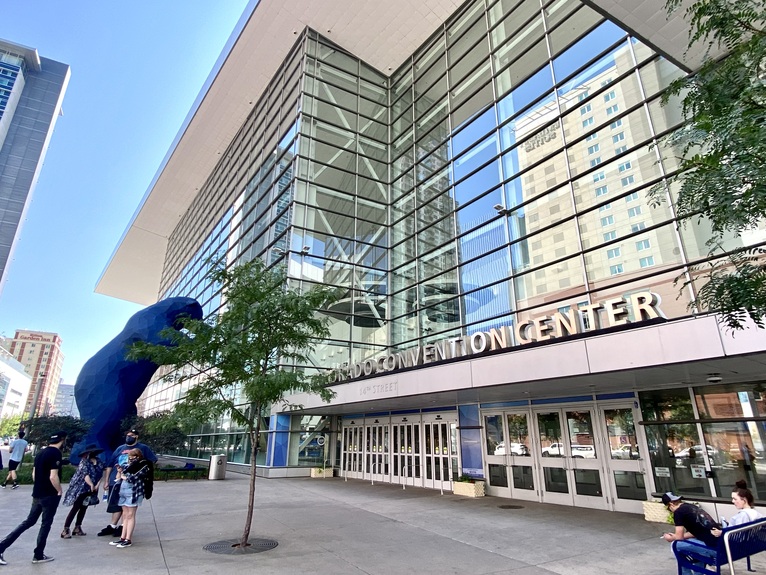 In downtown Denver, Colorado, the Colorado Convention Center serves a variety of functions. It is presently the 12th largest conference center in the United States, with 2,200,000 square feet. The Denver Nuggets NBA Draft was the first event there when it first opened in June 1990.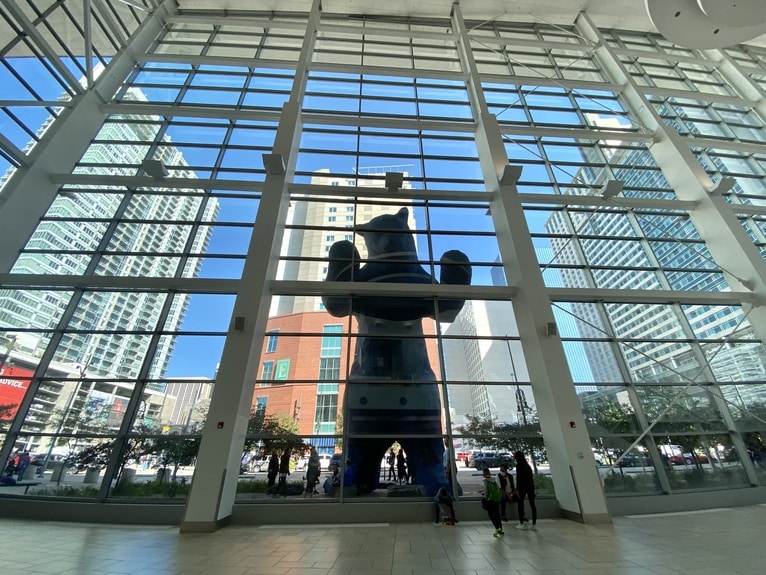 The Colorado Convention Center is perfect for any size conference or convention gathering, and more than 13,000 hotel rooms are nearby and within walking distance.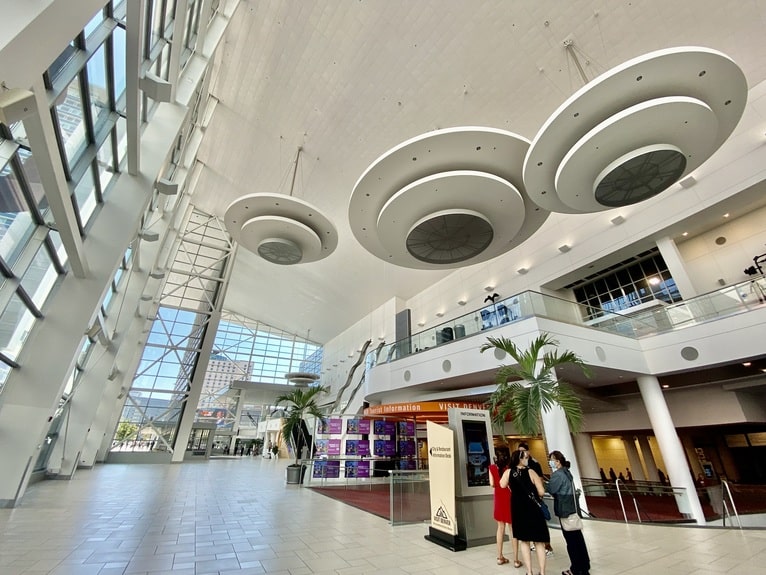 This is among the most useful conference spaces ever constructed. It's also among the most stunning. The Colorado Convention Center also offers five-star service and cutting-edge amenities, including robust public art programs and breathtaking vistas of Denver and the Rocky Mountains for visitors and tourists.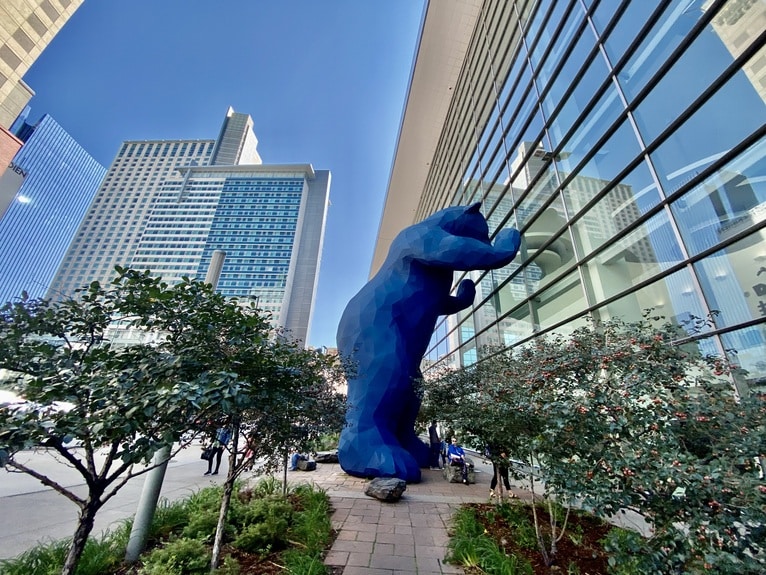 Denver City Hall
One of the most distinctive city hall structures in the center of Denver is the Denver City Hall. Massive columns and a grand bronze entrance reveal the building's neoclassical design. The Denver City Hall building, which was designed in the manner of ancient Rome, has the appearance of a temple that welcomes passersby who are both visitors and locals.
Denver's city center is home to the City Hall, sometimes referred to as the City and County Building. With the State Capitol visible from the City Hall, it also faces the Civic Center Park. The US Mint, the Civic Center, the Denver Art Museum, and the Center for Colorado Women's History is close by and may be reached by a short walk.
The structure is lovely all year round, but the Christmas season, when it is brightly illuminated with festive lights, is when it is most stunning. Visitors can arrange enjoyable walks through the Golden Triangle Creative District, which goes right by the Denver City Hall, at any time of the year.
City Park
The largest urban park in Denver is City Park, which spans 330 acres. Water sports are available at Ferril and Duck Lakes, including paddleboat rentals from the boathouse. It's an excellent location for almost any activity because there are many flat, grassy fields there.
The Denver Zoo and Denver Museum of Nature & Science are both located in this park, which also hosts several summer events and a free concert series. Additionally, recreational leagues use the area for the majority of nights. At 16th and Josephine, right close to City Park, dog owners can visit Josephine Gardens Dog Park.
Brown Palace Hotel
In 1892, the Italian Renaissance Revival style was used to construct the Brown Palace Hotel. This hotel was created by Frank Edbrooke, an architect whose goal was to create a completely fireproof structure. When it was finished, the steel and cement skyscraper with sandstone covering was the highest structure in Denver.
The hotel is well-known for its recognizable triangle shape, expansive murals, and the atrium's stained-glass ceiling. Due to its historical significance and distinctive style, it is a well-liked tourist destination. A premium hotel with six restaurants, two bars, a spa, and a salon is available to guests. In the hotel, live entertainment is frequently offered.
Cathedral Basilica of the Immaculate Conception
The cathedral of the Roman Catholic Archdiocese of Denver is the Cathedral Basilica of the Immaculate Conception which was built in 1912 as a culmination of years of work by the city's early Catholic population. It is situated in Denver's North Capitol Hill district at the intersection of Logan Street and Colfax Avenue.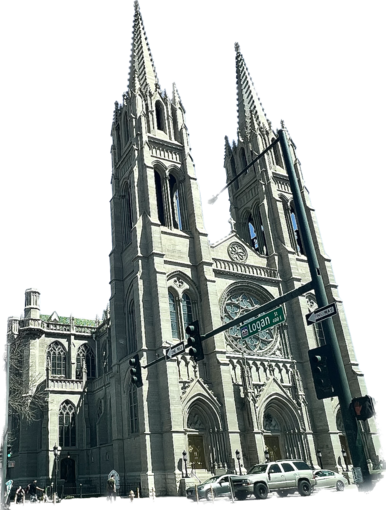 The building's beautiful Gothic Revival style and twin 210-foot spires gave it the nickname "Pinnacled Glory of the West" and made it a Denver landmark. The cathedral continues to serve the city's Catholic community today, having received recognition from Pope John Paul II in 1979 when he designated it as a minor basilica in celebration of its illustrious past and distinctive architecture.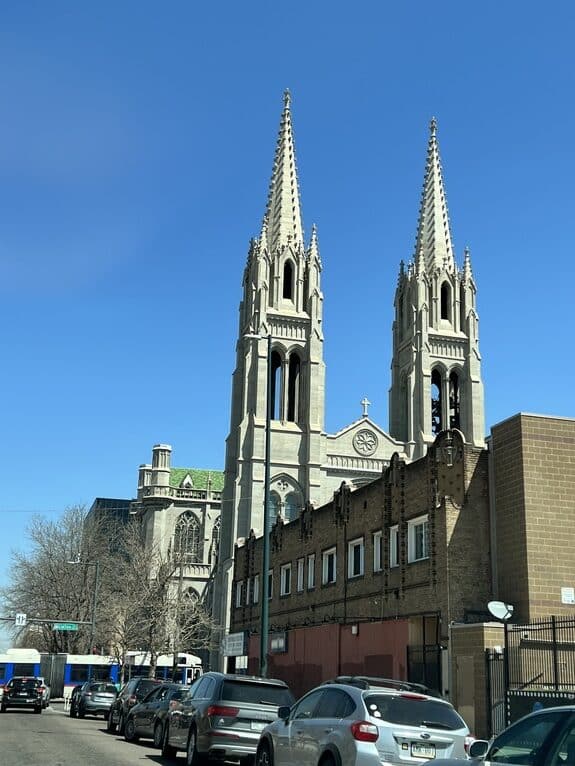 For both Catholics and non-Catholics, the Cathedral has remained a safe refuge. The faithful can attend three daily Masses and five Sunday Masses each week at the Cathedral. Visitors from different parishes and cities make up more than half of the attendees. The Cathedral also feeds the homeless and underprivileged with 50,000 to 60,000 lunches annually.
Final Thoughts
So, there you have it! The ultimate guide to walking in downtown Denver. With all the information laid out, you'll be prepared for your next walking adventure through the Mile High City. What are you waiting for? Put on those sneakers and get out there today! It's time to explore what Denver has to offer on foot.