7 Things to do near Gaylord Resort

Located at the edge of the Front Range, you can find the beautiful Gaylord Resort & Convention Center. The first-class resort showcases Colorado's alpine charm and offers a wide range of family-friendly activities. There is never a dull moment with the extensive entertainment program, 5 different bars and restaurants, and a luxurious spa.
However, there's much more to discover in the area. Use our car service from Gaylord resort to Vail to visit the spectacular mountains and ski or hike. This article will now tell you about 7 fun and exciting activities to do at and near Gaylord Resort.

1. Enjoy the Gaylord Resort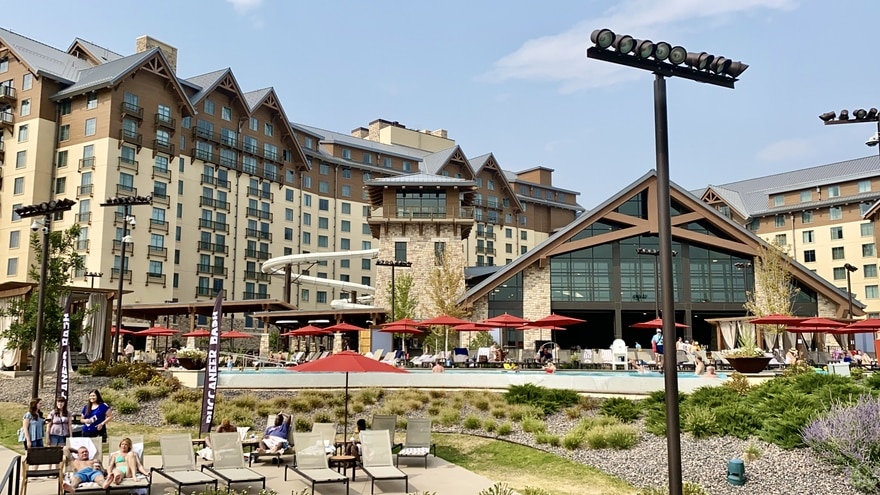 When staying at Gaylord Resort, you should not miss out on the many activities. The family-friendly resort does have not only several indoor pools but also outdoor pools. Children love the exciting indoor water sprays and slides. If you're looking for some quiet and relaxing moments, the lace pool is the right option for you. This pool is for adults only. Furthermore, there's an outdoor infinity pool which is open all year round. The lazy river is opened only seasonally and is popular among adults as well as children.
Furthermore, you can relax in one of the many hot tubs. Of course, the Gaylord Resort doesn't only offer pools but many more activities. You can play pickleball, tennis or basketball. A mini-golf course is available as well. The resort also offers bikes for rent. This is probably one of the best ways to explore the close-by surroundings and the recreational cycling paths. Children can enjoy video games in the resort's arcade room. If you want to do some sports, you can use the cardio and training machines in the fitness center.
Afterward, you can relax in the resort's spa and cool off at the "ice fountain" before going to one of the steam rooms or the sauna. The Mountain Pass Sports Bar is the right place to watch games on a massive 75-foot television screen. However, even if you're not into sports, it's worth checking out the bar.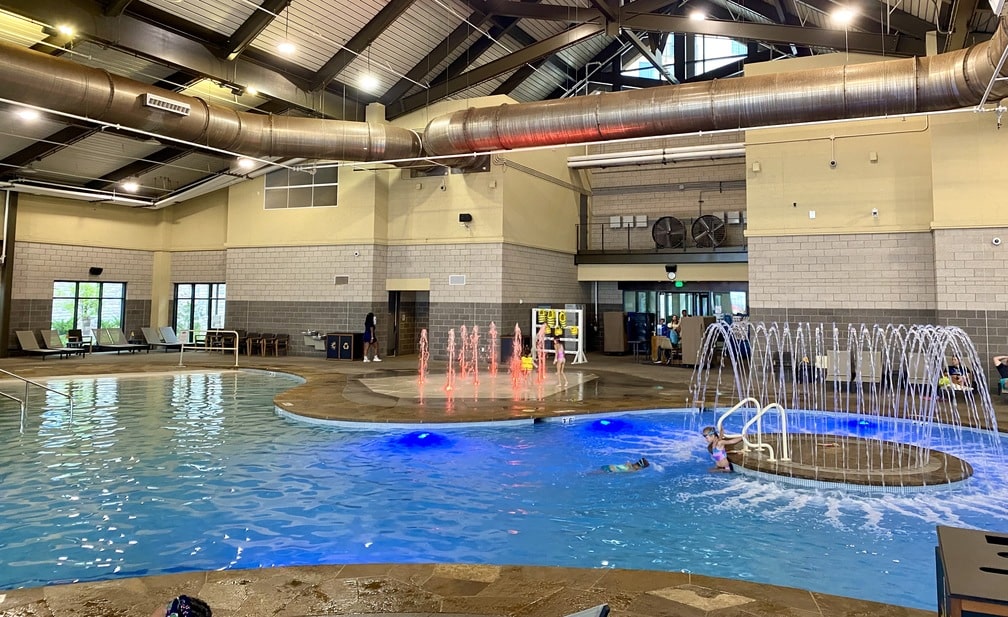 2. Go skiing at Vail Valley

Vail Valley is famous for skiing and other winter sports. It's around 100 miles west of Denver. With our car service from Gaylord Resort to Vail Valley, you can easily reach the area within two hours of driving. Vail Valley offers a total of 5,289 acres of terrain for skiing and snowboarding. There are wide-open trails of the Back Bowls and the natural forest areas of the Blue Sky Basin.
The beautiful pedestrian villages are specially created for the many skiers that visit the area every year. Here, you can enjoy 5-star lodging, many dining options, and exquisite shopping. Besides skiing and snowboarding, you can also go snowmobiling, snowshoeing, snow tubing, or sleigh rides in the area.

3. Go for a hike at Vail Valley

In winter, skiing and snowboarding are by far the most popular activities in the area. But did you know that there's much more to do at Vail Valley?
In the summer months, the area offers some of the most beautiful hikes in Colorado. The trails in East Vail, West Vail, and Vail Mountain will offer you spectacular views and show you mountain streams, waterfalls, and the beautiful aspen forests and wildflowers. If you're hungry after your hike, head to the lively town of Vail and choose from the many restaurants. The best option to get there is our private transportation from Gaylord Resort to Vail.

4. Vail's Epic Discovery

Are you looking for an adventure? If so, you should check out Vail's Epic Discovery. It's the best place for your unique summer experience. Here, you cannot only challenge yourself but also learn something about the natural surroundings.
Various adventure courses, ziplines, mountain coasters, trampolines, and more provide the thrill you're seeking.
The highest zipline is 300 feet from the ground and will reach a speed of up to 60 miles per hour. The longest zipline is about 2,700 feet. Do you dare to take a ride?

5. Scavenger hunt in Vail's children's garden

The scavenger hunt at Vail's children's garden is an exciting and educational activity for children. Kids of the age from 5 to 12 can find 6 education-filled boxes hidden throughout the garden. To get the first clue, visit the Garden's Schoolhouse Gift Shop.
Our car service from Gaylord Resort to Vail is the best option to get to Vail and enjoy this family-friendly activity.

6. Visit the Rocky Mountain Arsenal National Wildlife Refuge

Northeast of Denver, you will find 15,000 acres of prairie, wetland, and woodland habitat. We offer private transportation from Gaylord Resort to Vail and various options to explore the nearby area. At the Rocky Mountain Arsenal National Wildlife Refuge, you can see more than 330 species of animals, including bison, deer, bald eagles, black-footed ferrets, coyotes, and burrowing owls.
The sanctuary was once used as farmland before becoming a manufacturing site during the war. Today, the wildlife sanctuary provides lots of environmental education and interpretive programs. 10-miles of hiking tracks will give you many opportunities to view the wildlife in its natural habitat. Besides this, self-guided wildlife-drive auto tours are available.
7. The Cherry Creek State Park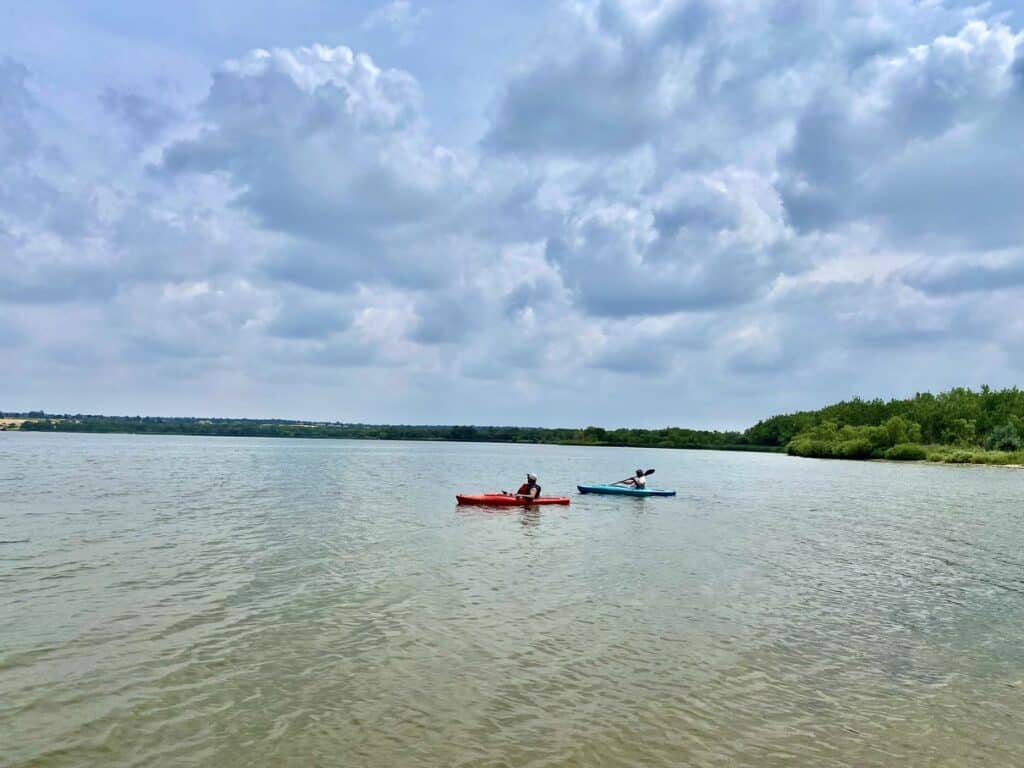 The Cherry Creek State Park is a scenic oasis located in the Denver area and the perfect destination for any outdoor enthusiast. Here, you can find a variety of activities both on water and on land. 4,000 acres of parkland provide you with many options! Go for bird and wildlife watching and go boating.
The waters are perfect for canoeing, rafting, or kayaking. Jet skis, fishing boats, and paddleboats are available for rent. Several interpretive trails will show you the best sites and information about the area's flora and fauna. In case you'd like to stay overnight you can camp at the park's modern campground.
Private Transportation from Gaylord Resort to Vail and any other Destination
Private Transportation from Gaylord Resort to Vail and any other Destination: Many fun activities and exciting destinations to visit near Gaylord Resort.
Our car service from Gaylord Resort to Vail will bring you to the famous skiing and hiking destination and any other place in the area. Enjoy Gaylord Resort and its beautiful surroundings!