There's a sense of excitement that comes with exploring new destinations, and when that journey is combined with luxury, comfort, and convenience, the experience becomes truly unforgettable. If your next adventure leads you to Singletree, Colorado, and you're seeking a seamless and remarkable way to get there, Silver Mountain Express is your ultimate answer. In this comprehensive guide, we'll delve into the world of private shuttle service from Denver Airport to Singletree, uncovering the perfect blend of opulence, efficiency, and a touch of adventure that makes every moment count.
Reserve your Denver Airport to Singletree Private Shuttle!
The Silver Mountain Express Experience:
At Silver Mountain Express, we understand that the journey is just as important as the destination itself. Our private shuttle service promises more than transportation; it offers an exceptional experience that begins from the moment you step off your flight. Imagine being warmly greeted by a professional chauffeur who not only assists with your luggage but also ushers you into a vehicle that exudes elegance and comfort. This initial encounter sets the tone for the luxury and convenience that await you throughout your journey.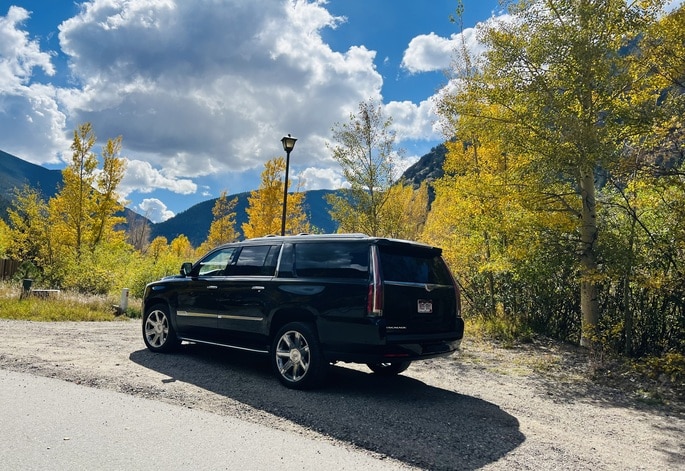 Why Choose a Private Shuttle Service:
Personalized Attention: Opting for a private shuttle service ensures a tailored experience that caters to your specific needs. Whether you're traveling solo or with a group, the privacy of your own vehicle allows you to relax and enjoy the ride without distractions.
Efficiency: Time is of the essence, and private shuttle services understand that. There's no waiting for other passengers or dealing with multiple stops. Your dedicated chauffeur's primary goal is to transport you efficiently from Denver Airport to Singletree.
Comfort Redefined: Comfort is at the core of Silver Mountain Express. Our fleet of meticulously maintained vehicles provides a smooth and comfortable ride, allowing you to unwind and take in the scenic vistas along the route.
Local Insight: Your chauffeur isn't just a driver – they're also a local expert. Feel free to engage in conversations, ask questions, and gain valuable insights into the area's attractions and points of interest as you journey from Denver Airport to Singletree.
The Scenic Route:
As your private shuttle service departs from Denver Airport, a captivating journey unfolds before you. Colorado's landscapes transition from the urban bustle to the serene beauty of nature. The majestic mountains, picturesque valleys, and charming towns paint a canvas that you can enjoy from the comfort of your vehicle.
Arrival in Singletree:
The final leg of your journey brings you to Singletree, and your arrival is nothing short of grand. Silver Mountain Express ensures that you step off the vehicle feeling refreshed and ready to explore. Whether you're headed to a luxurious resort, a cozy lodge, or a charming vacation rental, your private shuttle service seamlessly bridges the gap between the road and your destination.
Booking Your Private Shuttle Service:
Booking your private shuttle service from Denver Airport to Singletree is effortless with Silver Mountain Express. Our intuitive online platform allows you to input your travel details, select the vehicle that suits your preferences, and confirm your reservation with a few simple clicks.
Conclusion:
In the realm of travel, each moment is an opportunity for discovery and delight – even the journey itself. With Silver Mountain Express, your voyage from Denver Airport to Singletree becomes an elegantly curated experience that melds luxury, comfort, and personalization. From the warm welcome at the airport to the panoramic drive through Colorado's ever-changing landscapes, every facet is designed to ensure that you not only reach your destination but also relish every step of the journey. Elevate your travel, savor the convenience of private transportation, and embark on a truly memorable adventure with Silver Mountain Express.