Executive Transportation
Executive Car Service and shared shuttle, are they the same? Which of the two transport services is better? Dive into this article if you want to find out.
We will talk about the two transport services briefly and try to find out which is better or preferable by listing their features.
By the end of this write-up, you will know more about the two transport services as well as which is better.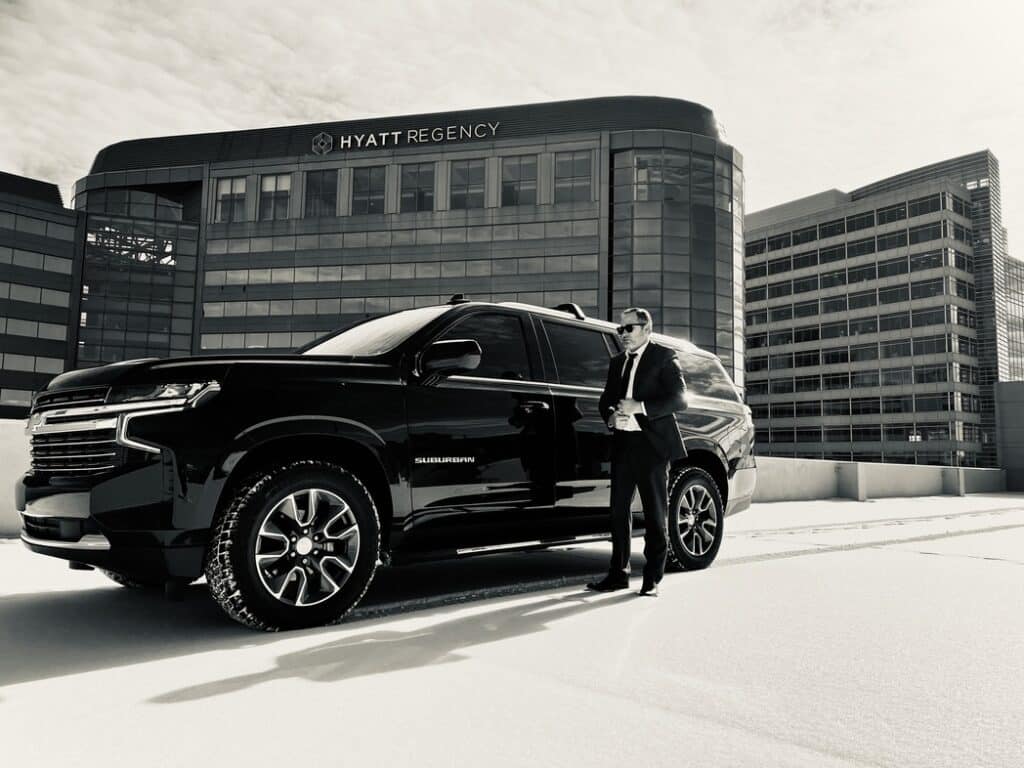 An executive Car Service is a door-to-door transport service. It is somewhat similar to the popular Black car service. Black car service is an executive Car Service, the cars used for to transport passengers are owned and maintained by the company, and the chauffeurs, as well as the entire ride, are regulated by the company.  An executive Car Service is in truth the provider of the highest standard of service and had a lot of benefits attached to employing their services.
What is a shared Shuttle? Rather, what does it mean to share a shuttle? This simply means booking a sit-on vehicle shuttle and sharing the vehicle with others (customers or people who as well booked a sit on the same vehicle).
This type of car service is ideal for people on a budget though it takes much more time (the journey time as well as the pickup time).
Let's examine the similarities (if any exist) and differences between an Executive Car Service and a Shared Shuttle.
The only similarity is perhaps the fact that an Executive Car Service and a Shared Shuttle are both transport services. Other than this primary similarity(function) there isn't exactly anything else these two transport services have in common.
Features(benefits) of an Executive Car Service include:
Premium standard in the fleets of cars used: Executive Car Services companies have a reputation for a high standard of maintenance on the fleet of cars they use for their transport services.
Consistency in providing a well-maintained service: The off-and-on level of service delivered by Executive Car Services is not a one-time thing nor is it an off-and-on thing. Their high standard of service is consistent, rest assured.
Flexibility in the pickup time: Another one of Executive Car service benefits is its flexibility in pickup time.
Their chauffeurs are usually well-trained professionals with a good driving record: They are carefully selected in a bid to ensure that the clients (you and I) get the best experience (service) during your trip/ journey.
Class: The word "executive" says as much. It's no fluke that this type of transport service is called an Executive Car Service- the executive tells you it has class, a high standard of well-maintained cars as well as premium customer service higher than other sorts of transport services.
Neatness and modern conveniences:3 Things like free Wi-Fi as well as spacious and sleek interiors provide a lot of space in case you want to work on your trip. The cars are also always clean and well-kept.
The chauffeur's appearance is also of a high standard: Things such as the chauffeur's appearance are also regulated by the company so the chauffeurs are expected and bound by company policy to appear both professional and nice.
Feature (benefits) of Shared Shuttle includes:
It is cheap: The Shared Shuttle option is cheap and very affordable. This is its greatest pro.
It increases a sense of community: Shared Shuttle increases the chance for people from different organizations and places and interacting, thus creating some sort of greater connection within the community.
So which is better? Executive Car Services or Shared Shuttle?
Well, the Executive Car Service is way better for several reasons.
Firstly let's talk about its high standard of service. It is consistent unlike that of a shared shuttle. Day in, day out, year after year, you can bank on the fact that you'll always get a high level of service when you employ the service of Executive Car Services. It doesn't matter what time of year it is, their service is consistent with a high standard.
Speed: Executive Car Services also provide faster journey time. Faster than that of a shared shuttle. Which means you'll get to your destination on time. Time is of the essence and one of the reasons for employing a transport service in the first place is to save time so you can get the best of this "service" when you book a ride with Executive Car Services. Its flexibility in pickup time and the fact that you are the sole client on a particular ride enhances the speed and time of the rides, saving you more time in comparison to a shared shuttle.
Standard and well-maintained cars: The cars used by Executive Car Services companies are both modern and always in perfect condition due to the consistently high level of maintenance ensured by this transport service. The age, as well as the upkeep of the car, are better than that of a shared shuttle.
Money well spent: Sure shared shuttle is cheaper than an executive Car Service. The much more affordable price of the shared shuttle is its number one advantage, still, the high standard of service as well as the cars used by Executive Car Services make every penny you paid for the trip worth it. The sleekness and spaciousness of the car's interiors as well as the quality service and high level of professionalism rendered by the chauffeurs make the executive Car Service a more appealing option even though the shared shuttle is cheaper.
Better convenience and privacy: One of the leading disadvantages of the shared Shuttle option is the fact that you can't get maximum privacy or convenience when compared to the executive Car Service option. Take for instance you want to work on your way to wherever it is you're headed while in a paid transport service. You'll definitely get more work done in an executive Car Service than in a shared shuttle. This is a result of the spaciousness that the executive option boasts of as well as the privacy and convenience of being alone in the car.
Final thoughts
Executive Car Service vs Shared Shuttle? I'll pick an executive Car Service over a shared shuttle anytime, any day. It's obvious why, they provide more comfort, a higher level of quality service, speed, and cars well maintained. As well as a range of other qualities that makes your ride with them efficient and pleasurable.