Silver Mountain Express offers Denver to Breckenridge car service at great value 24/7. The Denver Airport (DEN) is excellent and connects well with all areas of Colorado ski areas. We offer luxury shuttle transfers to Colorado's airports, train stations, cities, and hotels.
When planning a winter trip, you need a versatile vehicle to handle your gear while also handling the road. That's why we recommend All-wheel-drive vehicles to help handle different levels of road and unpredictable conditions. Travel with us; the confidence is complimentary. Relax in your style.
Book your Denver to Breckenridge Car Service Today!
What is the best way to get from Denver to Breckenridge?
It is easy to get around in the town of Breckenridge. There are different free and accessible transportation options in town, and it is easily walkable. Getting from Denver to Breckenridge is problematic.
Located 80 miles away through I-70 and Highway 9, this is the old silver mining town and one of the best ski resorts in Colorado.
Travelers have various options when coming from Denver International Airport to Breckenridge. These include driving, renting a car, taking a shuttle or luxury SUV, or one can join an organized tour. For those who choose to drive or take a shuttle or a private car service, the reward is stunning views of the Rocky Mountains. Travelers can make stops to have coffee in the mining town or visit the iconic Red Rocks Amphitheatrе. Once you get to Breckenridge, visitors can explore the ski mountain, its year-round activities, and the vibrant Main Street with its fabulous shops, restaurants, and galleries. If you want to watch and enjoy artists' work, you can visit Breckenridge Arts District. A shuttle service is one of the most valuable forms of transportation from Denver to Breckenridge.
Rates to/from Breckenridge
Luxury Sedan (up to 2 passengers): $600 one-way
Luxury SUV (up to 6 passengers): $650 one-way
Executive Van (up to 7 passengers): $700 one-way
Note: Prices are subject to change based on season, availability,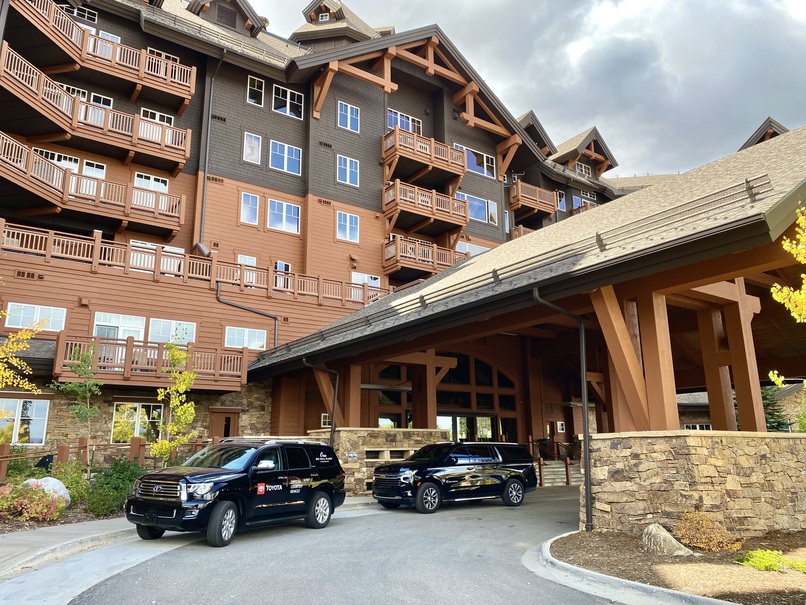 How Far is Breckenridge from Denver?
A drive from Denver to Breckenridge is a great way to explore the beauty of Colorado. With a distance of 79.6 miles (128 km), the trip can be made in approximately one and a half hours without traffic. The route takes travelers up the Eastern Slope of the Rockies on Interstate 70, and the views along the way are breathtaking. From the city skyline of Denver to the snow-capped Rocky Mountains, the drive offers plenty of chances to take in the beauty of Colorado.
As you pass through mountain towns like Georgetown, Idaho Springs, and Keystone, you'll be able to explore the history of the Gold Rush era and admire the quaint buildings. When you reach the summit of Hoosier Pass, you'll be 11,542 feet above sea level and have incredible views of the surrounding area.
Once you arrive in Breckenridge, you'll find a charming mountain town full of adventure. There's something for everyone, from skiing and snowboarding in the winter to kayaking, biking, and hiking in the summer. The town has restaurants, shops, and entertainment venues, so you can relax and enjoy the mountain atmosphere.
Overall, the drive from Denver to Breckenridge is a great way to explore Colorado in a short amount of time. From the history and culture of the mountain towns to the stunning views of the Rocky Mountains, the trip is one that you will remember.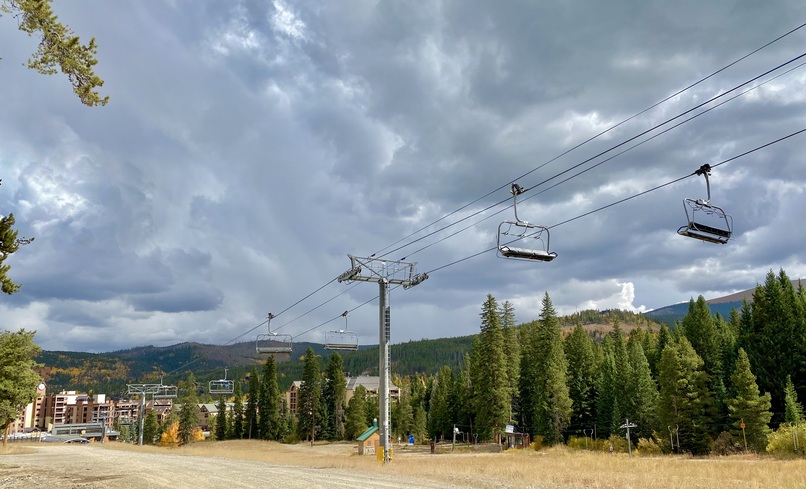 Breckenridge Shuttle Services by Silver Mountain Express
Traveling to Breckenridge from Denver Airport is easy, stress-free, and convenient if you opt for shuttle services. Most shuttle services from Denver Airport offer door-to-door services. Booking a shuttle service with Silver Mountain Express saves time, money, and stress. You can book a shuttle service with us that can fit all your luggage and gear if you have any. We have professional and qualified drivers who are fit to drive in any weather condition and can navigate easily through traffic.
Unlike driving yourself, you don't have to worry or stress about parking, traffic, and driving routes with our shuttle service. You are also free to enjoy the fantastic views Breckenridge has to offer and take pictures as well. You can also catch up with friends and family as you head to your destination from Denver International Airport.
A great advantage of our shuttle service is offering door-to-door services regardless of your destination. We also have well-equipped shuttle services for you to choose from. When you choose a private shuttle for you and your crew or go for a shared ride you save some money. You get freedom and flexibility with a shuttle service that provides door-to-door services. You can choose your destination anywhere in Breckenridge and carry your gear with zero limitations. All you need to do is inform us. Book online in advance to ensure your ride meets all the required expectations.
Book your Denver to Breckenridge Car Service Today!
Chartered Ride
Whether you plan to arrive during the day or at night, you can book a chartered ride to pick you up from the airport. This guarantees a ride waiting for you when you arrive at the airport, ready to take you to your destination. With a chartered ride, you can tailor it by time, date, and destination. This depends on your specific travel plans, but you are sure to get exactly what you are looking for. You can choose from full-size vans to five-person SUVs or a private shuttle ride. Silver Mountain Express provides private chartered rides from Denver to Breckenridge and offers exceptional service.
Public Transport
For travelers on a budget, public transport is a fantastic option. Bustang busses are running from Denver International Airport to multiple destinations in Breckenridge. The RTD rail and bus service is another cheap way to travel in Denver. However, your best bet with public transport is to arrive at least early or during the day.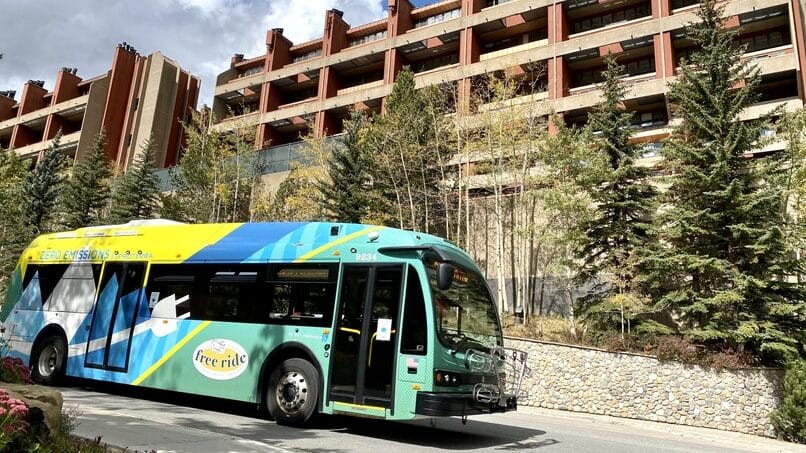 Uber and Lyft
Uber and Lyft are great options for people who've got late flights or want a private ride. The challenge becomes the Uber ride's cost and availability, not to mention safety concerns. At Denver International Airport, you can book an Uber Ski ride and get a vehicle equipped with ski racks to get you to your destination.
Driving to Breckenridge
Going carless is highly recommended in Breckenridge. You can also rent a car or drive from another state. However, make sure you are okay with mountain driving conditions. You also need a vehicle that fits your baggage and can adhere to mountain conditions. If you prefer driving yourself, get ready to spend some time in traffic and maneuver unfamiliar routes. In town, you will be required to pay for packing, which fills up quickly.
Getting from Denver to Breckenridge is best if you use a private shuttle. Get in touch with Silver Mountain Express and get the ride of your choice to pick you up at Denver International Airport at the time of your choosing and take you to any destination in Brackenridge.