Start your Christmas holidays with the perfect gift from Silver Mountain Express.
If you are looking for the ideal Christmas present that will last a lifetime, surprise your family or friends with a night out to see beautiful Denver Christmas lights.
Whether that's a tour from Denver or any town in Colorado, we will provide a professional chauffeur and a magical experience you will remember.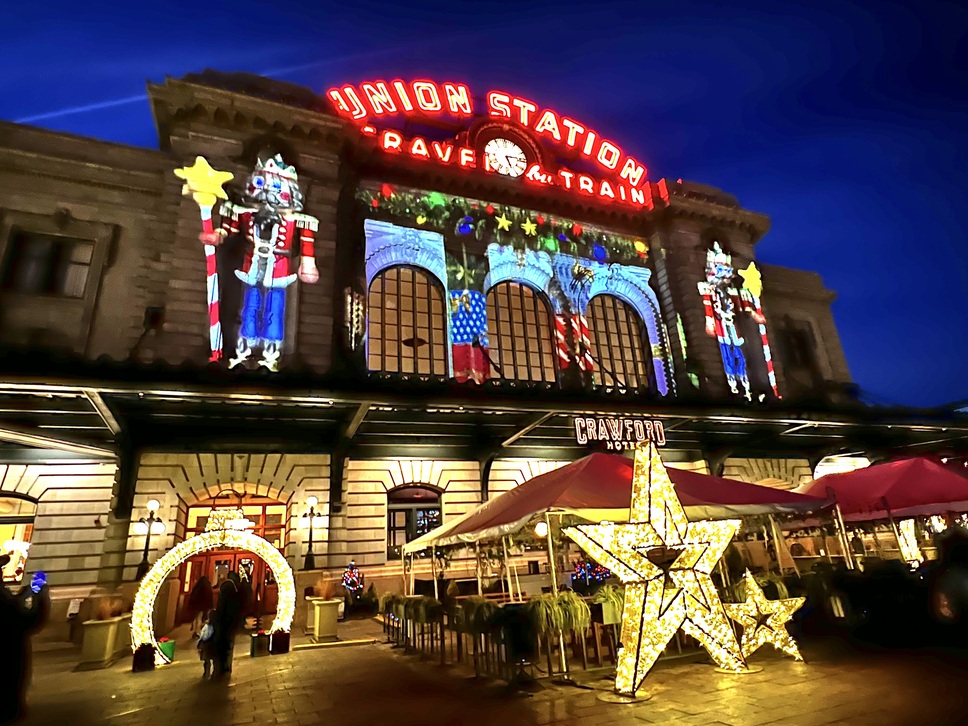 The Denver Christmas lights tours will start in December and finish in January.
Our Denver Christmas lights tours offer complimentary Champagne to toast the night with friends or loved ones.
Choose to see the lights in Downtown Denver's top destinations or to make a night out of it too. Enjoy fine restaurants, bars, and the Christmas spirit of the city of Denver.
Whether it's just the two or a party of seven, we have professional chauffeurs and luxury vehicles to make the finest memories for you.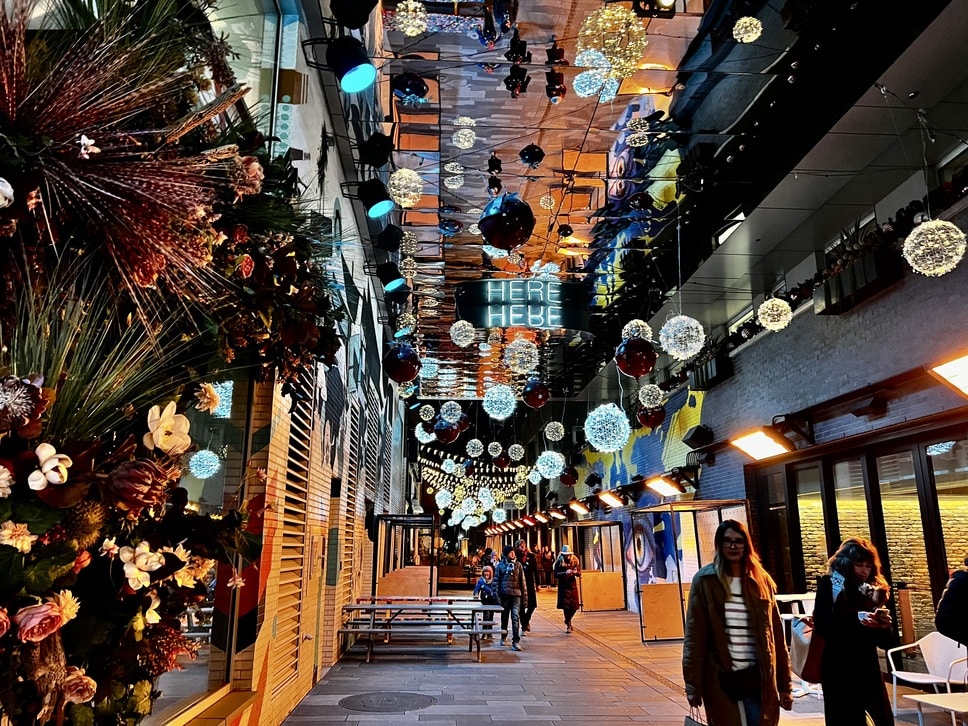 How much will the Denver Christmas lights tour cost
The price of your Christmas light tour will depend on the number of people traveling, the luxury vehicle you choose, and the hours. Our Christmas tours last at least four hours with four different stops.
Included in the Christmas tour hire
Amenities:
Door-to-door service
Free Champagne
Free chilled bottled water
Stops included:
Denver Union Station
Larimar Square
Dairy Block
Civic Center Park
Extending the tour to a night out
Extending your Christmas light tour to include a night out is easy. You can make a reservation in one of the Downtown Denver bars or restaurants or even have dinner at the Dairy Block; you can do so by adding additional hours to your tour.
Choice of chauffeured vehicles for hire
Silver Mountain Express offers a range of vehicles for your perfect Denver Christmas lights tour. A choice of luxurious cars with leather seats and panoramic windows allows you to enjoy the views and comfort as you take in this time of year's incredible sightseeing around the city with family and friends.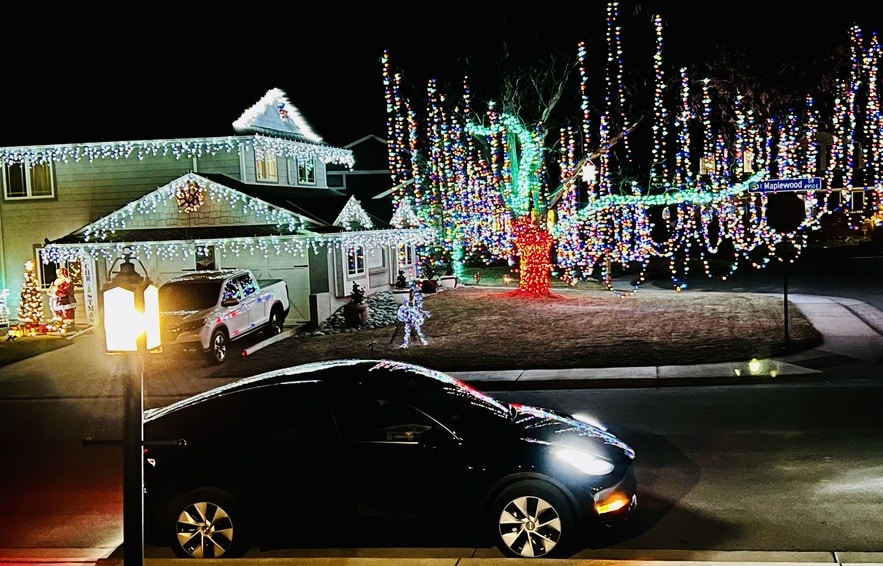 Denver Christmas Lights Tours in Sedan
Christmas Lights Sedan Rentals is perfect for couples who want to go out and enjoy the Christmas Lights. Our Sedans have a panoramic roof, Ensuring you get the best experience of the fantastic Denver Christmas lights and seeing stars and skyscrapers the entire journey.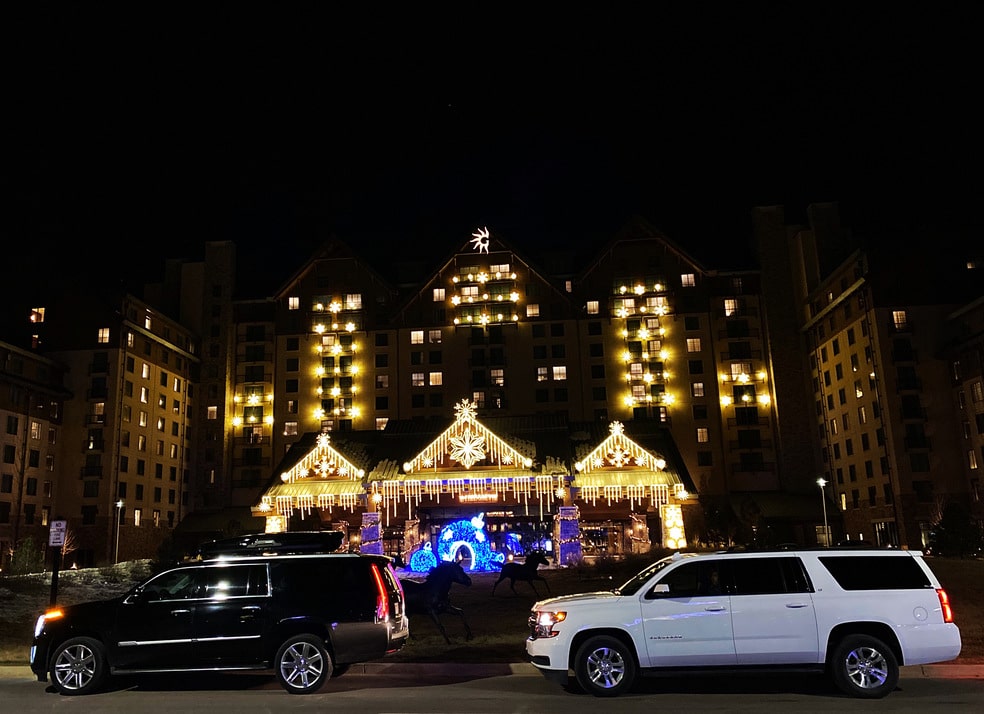 Denver Christmas Lights Tours in SUV
Luxurious SUVs are the perfect fit if you're looking for a larger party of 6 or fewer. Your trip will be relaxing when you book a spacious SUV in advance, so you don't have to worry about driving yourself to Downtown Denver in the traffic.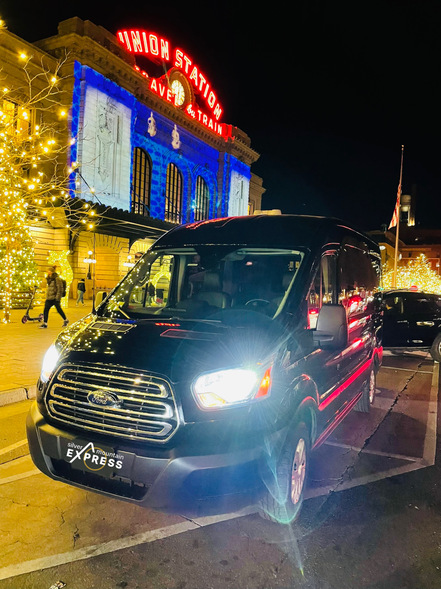 Denver Christmas Lights Tours In Van
To enhance this even further, the Luxury VIP Van with panoramic windows gives you a great experience to get together with family and friends and enjoy viewing the Denver Christmas lights surrounding you.
VIP Van supplies the finest luxury travel for up to 7 people. So with its full-length windows, you won't miss a thing as you enjoy the luxury experience with Silver Mountain Express.
With seven reclining luxurious leather seats, chill and enjoy the slights and party with the season's spirit.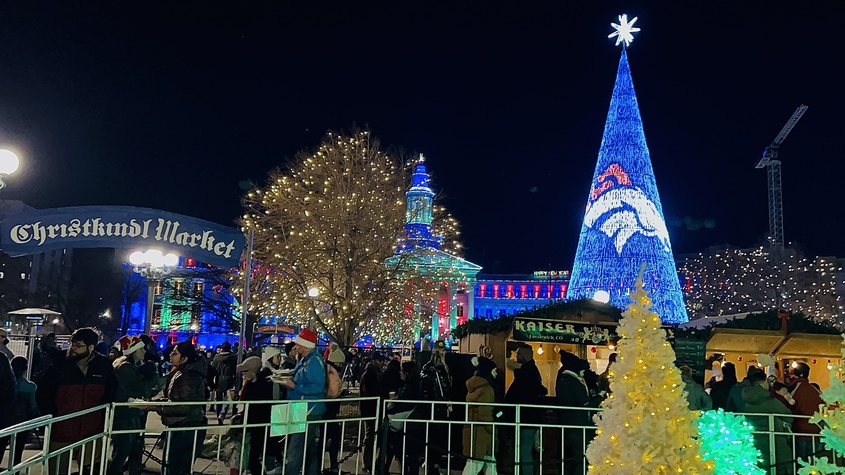 Christmas Light Tours Reservations
With a credit card, you must secure all reservations with a 25% non-refundable deposit. Please email silvermountainexpress@gmail.com to get a quote.
Choose from one of our luxury vehicles:
Luxury sedan for up to 2
Luxury SUV for up to 6
Luxury VIP Van for up to 7
So let us pick you up and take you on a luxury relaxing chauffeur-driven journey to see the Denver Winter Wonderland.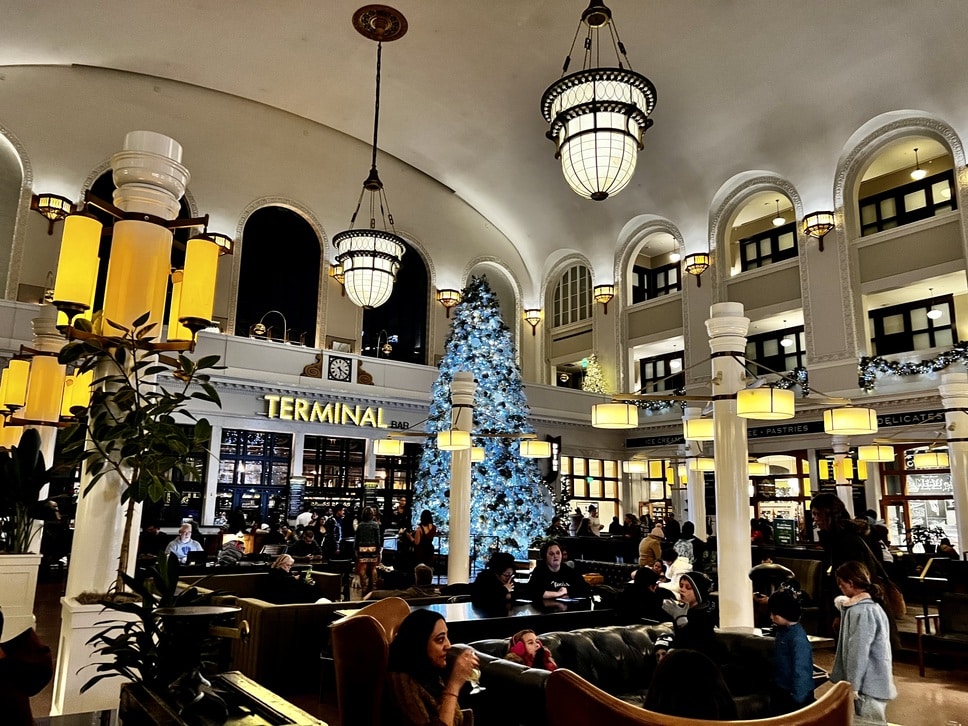 Top Notch Transportation Holiday Light Tours employs professional, fun-loving chauffeurs who will make your family night spectacular!