Silver Mountain Express Services
The tentacles of Silver Mountain Express Services are spread to as many as possible. Our services can be asked for by both private users as well as individuals. We make sure we are positioned at strategic places to pick up our clients to their various destinations.
Apart from the professionalism we offer in taking our clients to their destinations, our chauffeurs are highly trained, and you will have the best driving experience so far. The reason is that our company does not just hire chauffeurs; we make sure we bring the best hands to perform the job to the best satisfaction of every client.
Our area of services cut across areas such as:
Car services from Denver International Airport
Great car services with professional and reliable car chauffeurs
Corporate transport services and other client-related services
Car Service from Denver International Airport
We are always at your service at Express Mountain Express Service for the best driving experience from Denver International Airport. Clients are driven in a comfortable and luxurious car that has everything that gives clients top-notch satisfaction. We have no limitations on the services we offer. This is because all corporate bodies and individuals are brought into consideration in our services. In any instance, traveling across Colorado for any business meeting, transactions, or other important functions. Our car services convey many people at a standby point because there is a fleet of awaiting cars and buses always ready to convey as many as possible. You are required to check up on our services on our homepage for more information.
One unique thing about our services is that there is nothing like having a stopover on the way, we convey at the Airport, and it is straight to our clients' destination unless they require a stopover.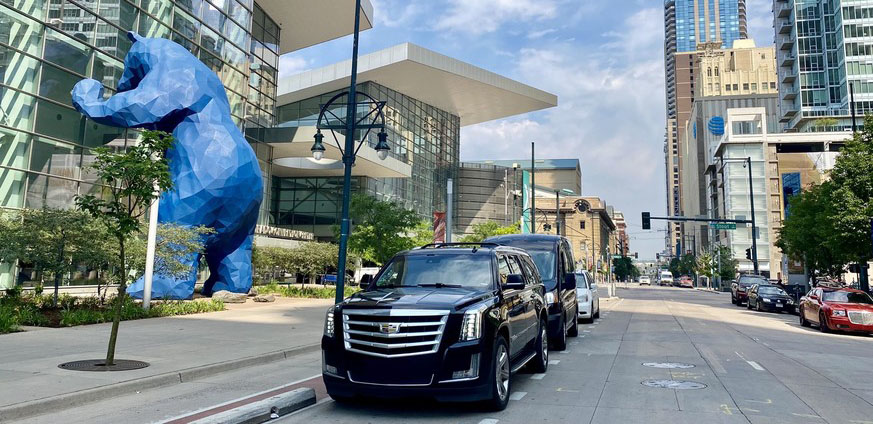 Great Denver Car Services with Professional and Reliable Car Chauffeurs
When traveling, whether from Denver Airport to your destination or vice versa, there might be instances of facing inconveniences such as having a car breakdown. It might be very frustrating in such situations, and this might make you lose some important things or miss a business transaction in the process. We are always ready to save you from such a devastating experience in our company that always comes from a mechanical fault. Our cars are well looked after and monitored with full assurance of getting the best driving down to your destination.
We always put our clients first when it has to do with providing maximum safety. Part of what we do is check our speed limit and regulation. To ensure this, we bring on board the best hands that can handle our driving competently. Our chauffeurs have a certification of Public Utility Commissioner (PUC) with a license.
RATES
[table "2" not found /]
Corporate Transport Services and Other Client-related Services
We provide special services at affordable rates that are client-friendly. Not only that, our chauffeurs are friendly, and they are sure to give you the best warm and friendly environment that is combined with the greatest level of respect and royalty treatment. We are always available for transactions 24/7. What you expected to do is just to put a call across to us to require our services. At Silver Mountain Express Service, our client's satisfaction is our utmost goal.