RATES to Empower Field at Mile High*
*(Please note that our service only provides round-trip transportation, and wait time is not included in this price.)
| Empower Field | One-way | One-way |
| --- | --- | --- |
| TO/FROM | SUV 6 pax | Van 7 pax |
| Arvada | $300 | $350 |
| Aurora | $300 | $350 |
| Castle Rock | $400 | $450 |
| Centennial | $300 | $350 |
| Denver | $300 | $350 |
| Englewood | $300 | $350 |
| Golden | $300 | $350 |
| Highlands Ranch | $300 | $350 |
| Littleton | $300 | $350 |
| Lakewood | $300 | $350 |
| Morrison | $300 | $350 |
| Parker | $300 | $350 |
| | | |
The Taylor Swift concert in Denver promises to be an unforgettable experience filled with music, energy, and excitement. To ensure you make a grand entrance and enjoy a seamless transportation experience, look no further than Silver Mountain Express. Silver Mountain Express offers private car services to the Taylor Swift concert, which ensures you arrive in style, comfortably, and conveniently. Let's explore how their private car service can elevate your concert experience.
Personalized and Convenient Service:
Silver Mountain Express understands that every concert-goer has unique requirements. With their private car service, you can expect a personalized experience tailored to your needs. They offer flexible scheduling options, allowing you to choose the pickup time and location that suits you best. From the moment you step into their luxurious vehicle, their professional chauffeurs will cater to your comfort and ensure a stress-free journey to the Taylor Swift concert.
Luxurious and Comfortable Vehicles:
Prepare to be pampered as you travel to the concert venue in one of Silver Mountain Express' luxurious vehicles. Their fleet includes a range of premium options, such as spacious SUVs or elegant limousines, all meticulously maintained to ensure your comfort and satisfaction. Sink into plush seating, enjoy climate control features, and revel in the smooth ride as you make your way to the Taylor Swift concert in style.
Timely and Reliable Arrivals:
One of the highlights of Silver Mountain Express' private car service is its commitment to punctuality. Their experienced chauffeurs are well-versed in navigating Denver's roads, allowing them to plan your journey with precision. Rest assured that you'll arrive at the Taylor Swift concert venue on time, avoiding the stress of rushing or waiting. Silver Mountain Express' reliable service ensures you can start enjoying the excitement of the event from the moment you arrive.
Hassle-Free Parking:
Forget the hassle of searching for parking at the concert venue. With Silver Mountain Express, you won't have to worry about finding a spot or navigating crowded parking lots. Their private car service drops you off right at the entrance, providing the ultimate convenience. After the concert, your chauffeur will be waiting to whisk you away, eliminating the need to navigate through post-concert crowds or wait for rideshare services.
Safety and Peace of Mind:
Silver Mountain Express places the utmost importance on your safety and satisfaction. Their private car service is designed to offer a secure and reliable transportation experience. Their vehicles undergo regular maintenance, and their chauffeurs are experienced professionals, ensuring your peace of mind throughout the journey.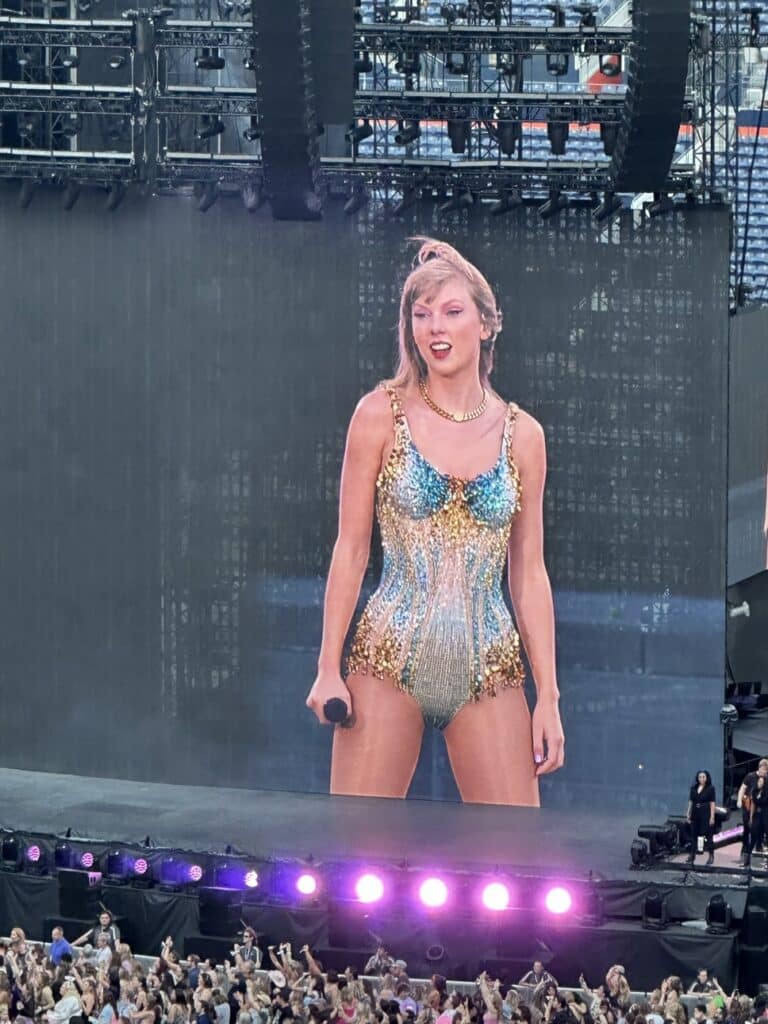 Conclusion:
Make a statement and arrive in style at the Taylor Swift concert at Empower Field at Mile High in Denver with Silver Mountain Express' private car service. Enjoy the personalized, convenient, and luxurious transportation experience that will enhance your concert experience from beginning to end. With reliable service, comfortable vehicles, and a commitment to your satisfaction, Silver Mountain Express sets the stage for an unforgettable evening. Book your private car service today and get ready to rock out to the sounds of Taylor Swift with the utmost convenience and style.