As one of the best private airport shuttle providers offering transportation from Denver Airport to Vail, we are dedicated to making your travel to and from the airport smooth and hitch-free. Whether you're an executive traveler, a couple, or a group traveling with lots of luggage from Denver to Vail, with Silver Mountain Express, there is an assurance for quick pick up. And you will be taken straight to your home, hotel, or attraction within Vail.
At Silver Mountain Express private shuttle, our work for you begins even before we arrive to pick you up. Our chauffeurs are trained to maintain devoted mastery of the layout, logistics, and surrounding traffic patterns. We track your outgoing flight, and if it is delayed, we contact you to ask if you want to delay your pick-up time. We track your incoming flight while waiting for you inside the terminal upon your arrival, no matter if the flight is early or late.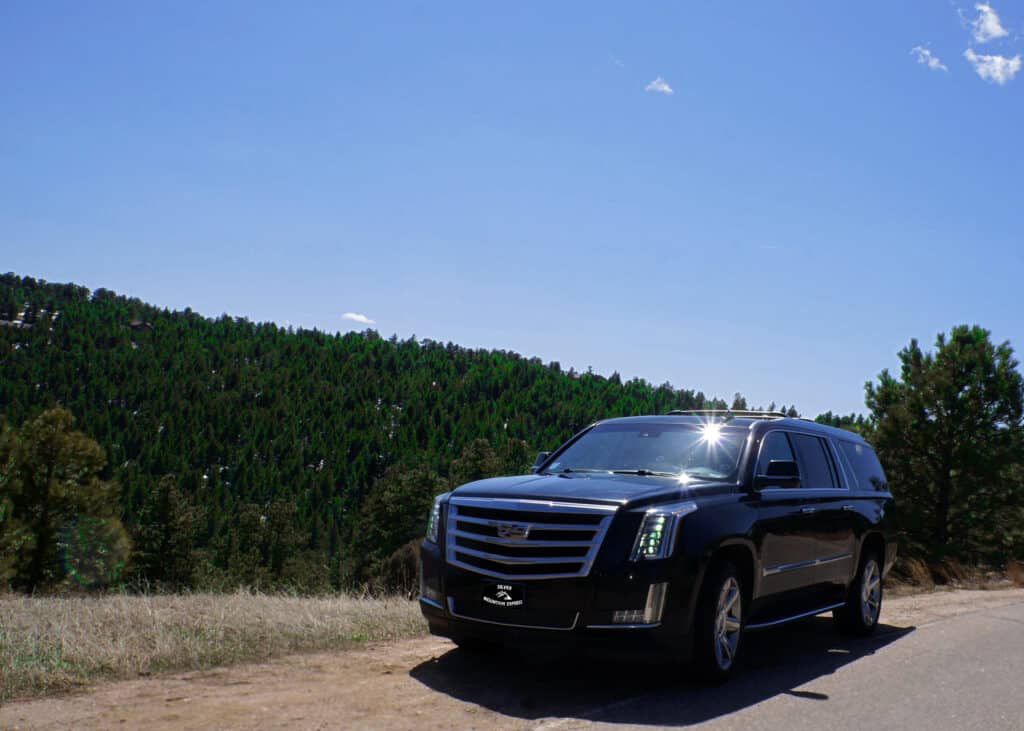 We make sure that our airport private shuttle is top-notch by employing a well-trained and experienced staff that exhibits great passion. When picking you up, we usually arrive some minutes earlier than your scheduled pick-up time. There's no more straightforward way to make transportation to and from Denver Airport to Vail more efficient, and more enjoyable than with Silver Mountain Express airport transportation services. Whether it is one person traveling or a group, Silver Mountain Express Private shuttle is your ticket to luxurious transportation at competitive rates.
5 Star Review on TripAdvisor
Excellent customer service. Professional drivers. Luxurious SUV. The driver made our trip to and from the mountains stress-free and memorable. I would use this service in the future.
Private Shuttle from Denver to Vail Rates
RATES