Welcome to Minturn, Colorado's quaint and tourist-friendly town. Minturn, a small town with a lot of personalities, is tucked between Beaver Creek and the glitz of Vail. Therefore, the town features gorgeous houses and historic buildings in addition to excellent dining establishments, one-of-a-kind shopping, and easy access to several outdoor activities.
Although Vail and Beaver Creek resorts have been built on each side of Minturn during the past forty years, the town's appearance and atmosphere still reflect its ancient Colorado roots. As a result, it continues to be the real "hometown" of the Vail region.
If you are looking for a private car service to or from Minturn, give us a try and experience what our team has to offer. We're serving Eagle County, including Minturn, Vail, Avon, Edwards, Eagle, and much more. Need the best and most reliable private car service? Look no further than Silver Mountain Express. We've been in business for a long time, and our team works hard to enhance the service even more.
What's the History of Minturn?
At the confluence of the Eagle River and Gore Creek in the late 1800s, several families made their homes there. Some established homesteads, while others engaged in adjacent silver mining. When the Rio Grande line was built through the town, Minturn was soon formed as a railroad town along the line.
As the center of the alpine railroad system's junction, Minturn gained notoriety. Minturn is a bustling town in Eagle County as a result of several workers choosing to relocate there from all over the country.
Minturn, which was formally formed in 1904, was given its name in honor of Robert Bowne Minturn Junior, the vice president of the railroad that built the town. However, the Minturn Farmers Market is currently the most well-liked event, and tourism currently accounts for the majority of the income.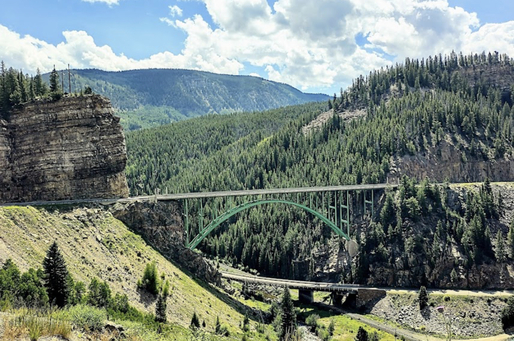 Attractions in Minturn
Downtown Minturn – Situated along US-24, Minturn's downtown district is home to a variety of charming stores and eateries. It's the ideal location for a stroll along the river's gushing waters. For a pint and sandwich, visit the historic Minturn Saloon.
Top of the Rockies Scenic Byway – This 82-mile, high-elevation route passes through two renowned 14ers, quaint mountain communities, and historical sites. Without pauses, the trip usually takes three hours and directly goes through Minturn.
RATES
Best Times to Visit
The busiest times of year in Minturn are from January to March, late June to early September, and around the holidays. Off-peak times typically mean lower hotel rates and, on occasion, 2-for-1 specials at neighborhood eateries. Moreover, finding discounts on lodging, skiing, and food is easy in April.
Also noted for having excellent snow conditions, April has historically been the second snowiest month of the year. Summertime activities are best in June and September. The majority of summertime activities and events begin in mid-June and continue through the end of September.
Indian Summers are common in Minturn, where the average daily high temperature stays at 70 degrees into September. In early October and September, you can also take advantage of discounts on housing and restaurants.
Recreations
Camping –
Minturn Bike Park is a well-liked location for biking in the city. The riding community in the Vail Valley appreciates this park for its several jumps, pump track, and other amenities.
• There are a few scattered camping locations in the White River National Forest south of the town of Red Cliff, including close to the Half Moon trailhead and Hornsliver Campground.
• Gore Creek in Vail, found in the northern part of the city, is the closest RV park. Therefore, there are 16 back-in sites, eight walk-in tent sites, and four visitor-accessible restrooms on the property.
• Research camping options in and around Vail and Minturn.
Hiking –
• Near Minturn, Eagle River offers numerous access points and great trout fishing conditions.
• In the area, Minturn Anglers is a well-liked local outfitter. They offer equipment and instruction for anybody from novices to seasoned fishermen and lead guided trips on all of Colorado's major waterways.
Accommodation
Minturn Inn is a restored log home in the heart of a town that houses nine rustic rooms. Additionally, this B&B offers a fitness center, numerous public seating rooms, and a complimentary hot breakfast.
The Bunkhouse is a boutique hotel with four individual bedrooms as well as bunkrooms modeled after hostels. Backpackers, skiers, and any other traveler looking for a distinctive, neighborhood-focused stay in Minturn are catered to by them.
This modern hotel features nice rooms for all guests to Minturn and is only a short distance from dining establishments and retail stores. Each accommodation has a kitchenette, a breakfast nook, and soft linens on the bed.
High Altitude Tips
The elevation of Minturn is 7861′. Precautions specific to our environment – The sun is much more strong due to our "rare air," therefore use sunscreen even on cloudy days to prevent unpleasant burns. To prevent snow blindness, it is also a good idea to use sunglasses or goggles. Be prepared at all times with extra layers of clothes that you may add or remove as necessary because temperatures and circumstances can fluctuate drastically and fast in the mountains. Due to the low humidity, you will perspire more and breathe more deeply, which will cause you to lose more body fluid.
Increase your typical water and juice intake by two to three times to keep your body hydrated. Avoid drinking too much alcohol or coffee because they dehydrate you. At this altitude, the effects of alcohol are felt more strongly, so be cautious.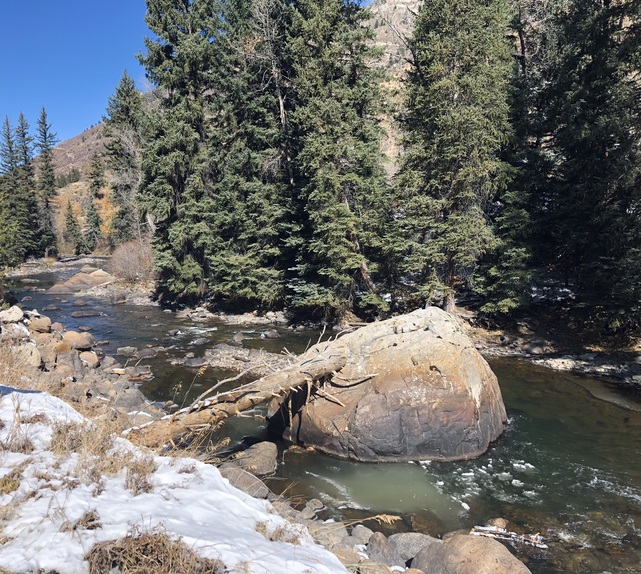 Winter Driving Tips
• Drive more slowly in wintery conditions and give yourself more time to reach your destination.
• Keep traction by slowly initiating and ending movement. Avoid abrupt starts or pauses by maintaining a constant speed.
• Be aware of lane changes and turns.
• To stop, gently pump the brakes.
• Give yourself more room to stop; do not tailgate.
• Avoid using cruise control while it is slick.
• To check the status of local roads during the winter, dial (303) 639-1111 or tune in to channel 19.
• Winter driving tires for automobiles
• To check the status of local roads during the winter, dial (303) 639-1111 or tune in to channel 19.
• Winter driving tires for automobiles
• The kind and grade of tires you have on your car play a significant role in how safe it is.
• You should base your tire purchases on the worst driving conditions you anticipate, which in Minturn's winter includes snow.
• Three-sixteenths of an inch of tread depth is advised for driving on snowy roads.
Special Annual Events
Jul – Little Beach Park hosts a full day of enjoyment for the celebration of Independence Day. A kid's bike parade, a bounce house, face painting, live music, and even a mechanical bull are among the festivities.
Jul.–Aug. – Minturn Summer Concert Series – Every Thursday in the summer, Little Beach Park features a night of live music performances.
Jul-Sep – Minturn Market – Held every Saturday from early July to early September, this farmers market offers farm-fresh produce as well as locally manufactured arts and crafts. Thousands of people come to this very well-liked event every summer.
Oct. 1st – there is a one-day festival called the Minturn Hometown Throwdown. The day includes numerous live music concerts at various locations throughout the city.
Oct. – Halloween in Minturn – Visit the Town Hall for kid-friendly trick-or-treating and picture opportunities with frightful characters.
Dec. – Town Tree Lighting – A traditional communal tree lighting ceremony in small towns. Free hot chocolate, a reading of "Twas the Night Before Christmas," caroling, and other festivities will help you feel festive.
Dec – Christmas Tree Campfire – Wind down the holiday season with your neighbors over a large bonfire and hot beverages at this popular neighborhood gathering. Snowshoeing and cross-country skiing: Maloit Park (2 km); Vail Nordic Center (8mi)
Other Attractions
• Drive-in theaters, including the Blue Starlite Mini Urban Drive-In.
• Hale Camp (14mi)
• River Eagle
• Area of Holy Cross Wilderness
• Range of the Sawatch Mountains
• Ghost Towns in the White River National Forest, including Gilman (5mi)
• Ice skating rinks, including those in Beaver Creek Village (7 miles) and Vail Square (7mi)
• Identifiers: Red Cliff Bridge (8mi)
• Colorado Ski and Snowboard Museum (7mi)
• Scenic Drives: Top of the Rockies Byway (25 miles), Tennessee Pass, and Vail Pass (21mi)
Ski Resorts
The closest ski resorts: Beaver Creek (7 miles), Copper Mountain (27 miles), and Vail (7 miles)
Rocky Mountain Adventure Snowmobile Rentals Towns:
• Dotsero (38 miles)
• Avon (6 miles)
• Beaver Creek (8 miles)
• Breckenridge (44 miles)
• Copper Mountain (24 miles)
• Avon (6 miles) (39mi)
• Eagle (27mi)
• Frisco (32 miles)
• Edwards (11 miles) Gypsum (34mi)
• The Keystone (46mi)
• Red Cliff (8 miles)
• Leadville (30 miles)
• Silverthorne (37 miles)
• Vail (6mi)
• The Wolcott (17mi)
Directions and Further Overview Descriptions of Minturn
it is situated on the Eagle River in southeast Eagle County, halfway between the resort towns of Vail and Beaver Creek. The town's boundaries stretch 2 miles (3 km) to the northwest along U.S. Route 24 to Interstate 70's Exit 171, from which point it is 5 miles (8 km) to Vail's east and 5 miles (8.0 km) to Avon's base at Beaver Creek Resort.
Denver is 101 miles (163 km) to the east, while Eagle, the county seat, is 25 miles (40 km) to the west. At Tennessee Pass, U.S. 24 goes southward to Leadville for 30 miles (48 km), crossing the Continental Divide.
The town has a total area of 7.8 square miles (20.1 km2), of which 7.6 square miles (19.6 km2) is land and 0.2 square miles (0.5 km2), or 2.32%, is water, according to the United States Census Bureau.
White River National Forest encircles Minturn on three sides, while the Holy Cross Wilderness abuts its southwest side. As mentioned earlier, the national forest provides chances for cross-country skiing, snowshoeing, riding, hiking, and other outdoor activities.
The nearby Eagle-Holy Cross ranger area contains five huts run by the Tenth Mountain Hut Association, together with the route networks they are connected to. Towards the southern end of the district lies Camp Hale, a former winter training facility used during World War II that is now listed on the National Register of Historic Places.
The Gore Range's western side and the northern tip of the Sawatch Range both border the Holy Cross District. Meanwhile, the forests that encircle the communities of Vail, Minturn, Red Cliff, and Avon are included. The district includes a sizable portion of the Piney River and Sheephorn Creek drainages to the north.
Moreover, its 20+ mile length from Tennessee Pass to Dowd Junction at the upper Eagle River offers a range of picturesque outdoor activities like Fishing, rafting, kayaking, and canoeing. Typically, the floating season lasts from late May through early July. Several public access locations along the Highway provide access to the river.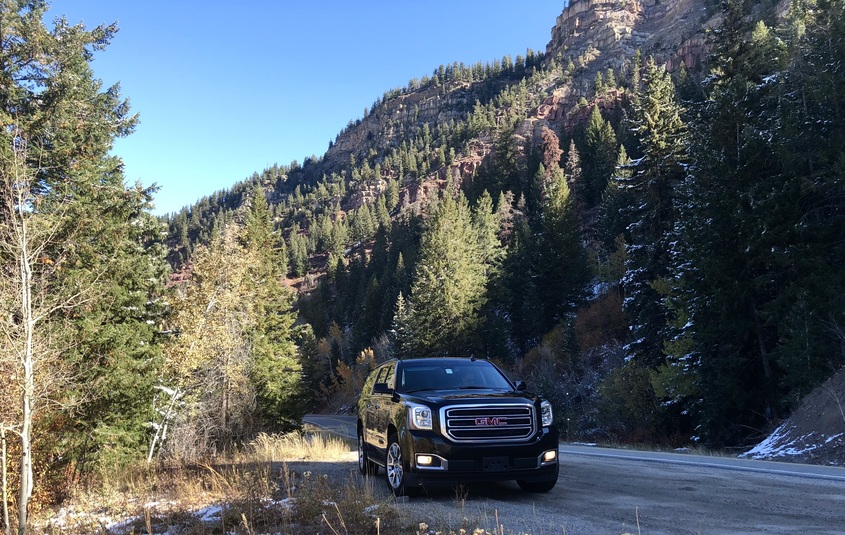 Driving Directions
Go to Exit 171 on I-70. Taking the Top of the Rockies Scenic Byway, turn right onto Highway 24. Drive two miles south on Highway 24 to reach downtown Minturn.
Nearby Airports and Airport Transportation
The DIA Airport (also known as Denver International Airport) and Eagle County Regional Airport are the two available airports that can be used.
Final Thoughts
What is the Best Denver to Minturn Car Service?
Silver Mountain Express is the greatest and most highly recommended first-class vehicle service if you want to travel from Denver to Minturn in comfort and with first-rate service.
Our main goal at Silver Mountain Express is to provide you with the best Private Transportation experience in a straightforward, hassle-free, and suiting experience since that's what we do best.
We provide a large selection of luxurious cars, such as the Cadillac Escalade, Chevrolet Suburban, GMC Yukon, and Ford Transit, all of which are kept up to the highest standards of maintenance and servicing.
We firmly think that by providing premium car service in prime areas around Colorado and adopting a customer-centric philosophy in everything we do, we can make your traveling experience the best it can be. Private transfer services are provided for Red Rocks Concerts, Colorado Springs, Boulder, Fort Collins, Vail, Aspen, Snowmass, Breckinridge, Keystone, Steamboat Springs, Winter Park, Beaver Creek, and, most notably, Minturn.
Consequently, it is safe to declare that obtaining Private Transportation services of the best caliber has never been simpler. For more info, KINDLY REACH US NOW!!!
Book private car to Minturn