Copper Mountain is a ski resort in Summit County, Colorado. It is famous for its ski slopes, beautiful snowy scenery, and cozy places to stay.
Copper Mountain is one of the largest ski resorts in the area, including 2500 acres of picturesque land. The Copper resort has multiple sections to choose from, and each section has a wide array of runs to suit both beginners and advanced skiers. This makes Copper Mountain the perfect destination for anyone eager to hit the slopes!
There are a variety of great transport options to get you safely from Denver Airport to Copper Mountain. In this article, we will be listing the choices and their prices, to help you decide on the best option for your adventure!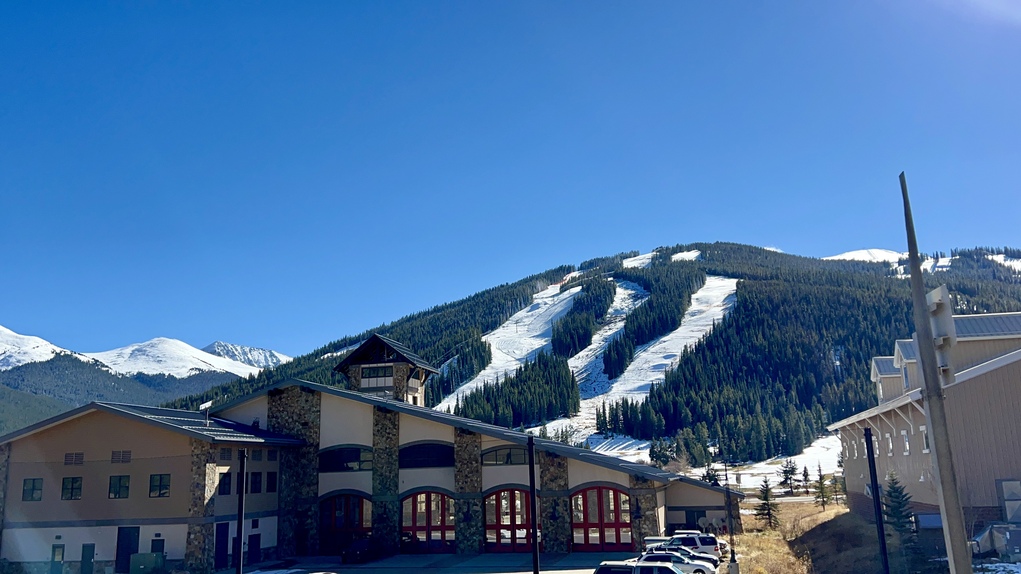 How to Get from Denver Airport to Copper Mountain, Colorado
For this type of trip, there are six different transport options to choose from, and you'll be pleased to hear that none of the options take any longer than 2 hours and 33 mins to complete.
Driving by Car to Copper Mountain
If you would prefer to drive yourself, you can get to Copper Mountain by car. This trip will take between 1 hour and 45 minutes to 2 hours, depending on the traffic and weather conditions. Please note that you're new to the area, this drive can be risky and stressful since the roads can be icy and slippery.
This car journey is 102 miles long, and it should cost between $50-$70 for the fuel.
Denver Airport has a Budget Rentals section, where you can collect a pre-booked rented vehicle for your trip. You coeternally need to rent a four-wheel car or a car with snow tires due to the slippery conditions of the roads.
Book Your Copper Mountain Shuttle Today!
Catching the Shuttle to Copper Mountain
On the other hand you have an option of catching the Epic Mountain Express Shuttle from Denver Airport. On these shuttles, there is space for up to 10 people, and the shuttle features comfy chairs to make your journey more pleasant.
The Epic Mountain Express Shuttle operates five times during the day, make sure the departure times fit with your schedule. The bus departs at 11a, 12.30p, 2p, 3.30p, and 6.30p.
The shuttle journey lasts for two hours and 33 minutes and will cost between $80-$90 per person. Tickets should be purchased in advance online, or via their phone service.
The Pegasus Front Range Van Shuttle Service Followed by Free Bus
This shuttle van service runs from Friday to Sunday, departs from Denver's Union Station, and will take you to the Frisco Transit Center. From this point, you will be able to board the free Summit Stage bus to Copper Mountain. Tickets for the first bus start at $26.
Boarding the Snowstang Bus
You have a cheaper option of getting the recently-added Snowstang. You can get on at Denver Union Station/Denver Federal Center, and the bus will take you to Beeler Lot in Copper Mountain.
The Snowstang only departs on Saturdays and Sundays and ticket prices start at $25. Snowstang bus also have discount options for pensioners, and children aged 2-11 can ride for free.
The Pegasus Shuttle to Copper Mountain
The Pegasus provides shuttle service Friday through Sunday from Denver's Union Station to the Frisco Transit Center. Once you have arrived in Frisco, you can board the free Summit Stage Shuttle to Copper Mountain. This shuttle ride will last for 15 minutes, and the service operates on an hourly basis.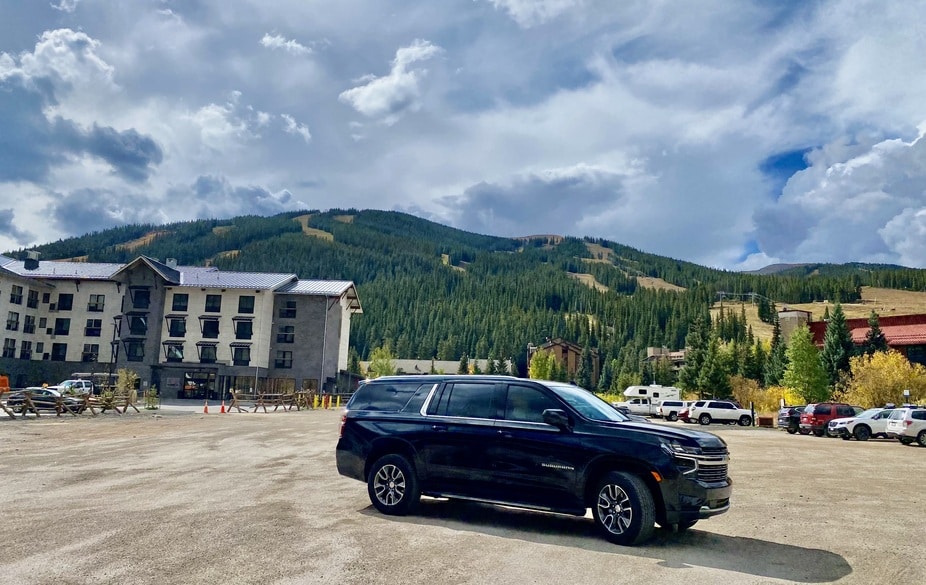 Silver Mountain Express Private SUV Shuttle Service to Copper Mountain
Silver Mountain Express is a luxury car hire service offering Vans and SUVs to take you from Denver Airport to Copper Mountain in style. Once you arrive pickup from Denver Airport, you can find your private chauffeur waiting to take you on a relaxing car ride right to your accommodation. This journey lasts just under two hours, and you can pick from a fleet of luxury SUVs and Vans.
This car service operates 24 hours a day, 7 days a week, so you can book your car to perfectly fit into your travel schedule in advance. This means no waiting around, and no possibility of missing your transportation. By treating yourself to this excellent shuttle service, getting to Copper Mountain has never been easier!
Rates to Copper Mountain, Colorado
Copper Mountain Shuttle Rates
Related Questions
What are the Advantages of Private Transport Hire?
Additionally, compared to public transportation, hiring a car gives you more privacy, peace, and space. You don't have to worry about driving in harsh weather conditions, as all the private drivers are specially trained for this. You can certainly relax and sleep in the car on the way to your accommodation, as opposed to worrying about getting buses, trains, or driving yourself for several hours. Considering everything, it's a much more stress-free journey that allows you to take in the relaxing sights of snowy Colorado.
Final Thoughts
We hope that you enjoyed learning about the different ways to travel to the exciting region of Copper Mountain. Taking a trip to this part of the world will be unbeatable and unforgettable.
Please feel free to check our other Colorado-related travel articles, if you would like to learn more about this incredible area. Thank you for taking the time to read our article today!