Experience the Ultimate Private Car Service to Boulder Hotels, Concerts, and Games with Silver Mountain Express
When it comes to luxurious and reliable transportation in Boulder, Colorado, Silver Mountain Express is your go-to choice. Whether you're heading to a hotel, attending a concert, or catching a game, Silver Mountain Express offers a premier private car service that guarantees a seamless and comfortable experience.
Book Your Private Car Service to Boulder Today!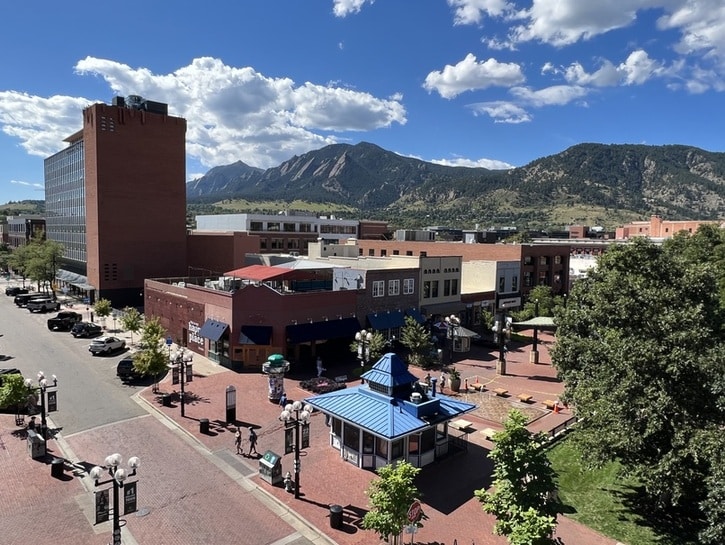 Discover Avanti in Boulder with Silver Mountain Express
Boulder, Colorado, a city known for its vibrant culture and breathtaking landscapes, has another gem to its name – Avanti. A haven for food and drink enthusiasts, Avanti offers a unique blend of culinary delights that promise to tantalize your taste buds.
But why just focus on the destination when the journey can be equally enchanting? Enter Silver Mountain Express, your luxurious chariot to Avanti in Boulder.
From the moment you step into one of Silver Mountain Express's premium vehicles, you're enveloped in a world of comfort and elegance. The journey to Avanti becomes more than just a drive; it's an experience. As you glide through the streets of Boulder, you can relax in plush seating, enjoy the scenic views, and perhaps even sip on a chilled beverage.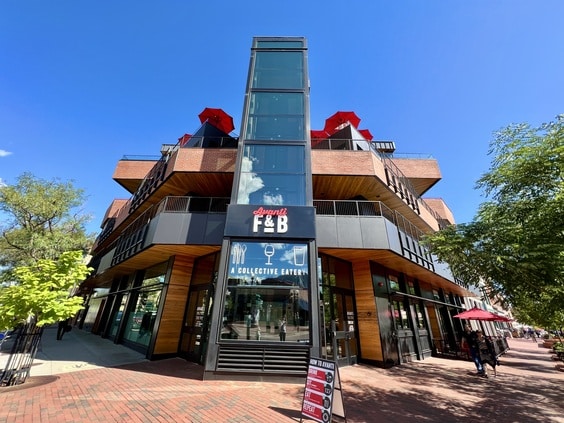 Once at Avanti, the culinary adventure begins. Whether you're craving gourmet pizzas, contemporary salads, or a refreshing cocktail, Avanti has something for every palate. And with Silver Mountain Express at your service, there's no need to worry about the drive back.
In essence, a visit to Avanti in Boulder, when paired with Silver Mountain Express, becomes a seamless blend of gastronomic delights and luxurious travel. So, the next time you're planning a day out in Boulder, let Silver Mountain Express elevate your experience.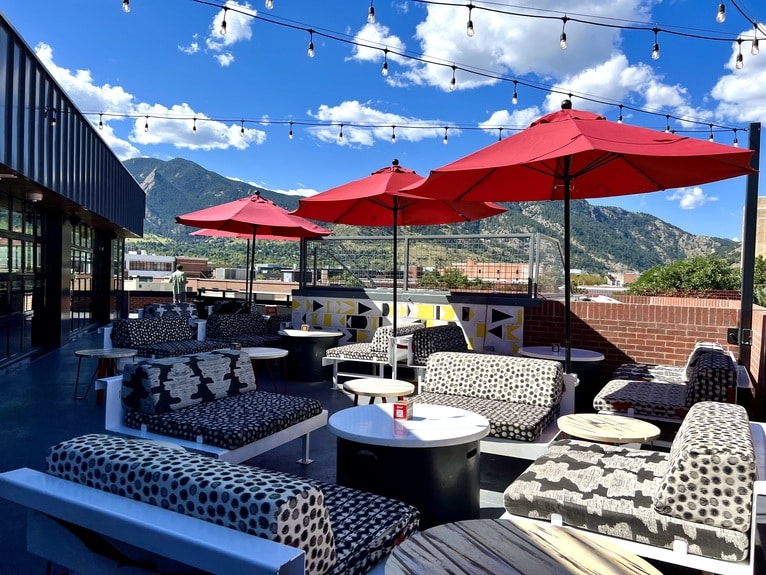 Arrive in Style at Boulder Hotels
Silver Mountain Express provides exceptional door-to-door transportation to various hotels in Boulder. Whether you're staying at the iconic St. Julien Hotel & Spa, the modern Hotel Boulderado, or any other renowned accommodation, their professional chauffeurs will ensure you reach your destination in style and comfort. With their luxury vehicles and attention to detail, Silver Mountain Express sets the standard for excellence in hotel transportation.
Concert Transportation with Ease
Attending a concert in Boulder is an exciting experience, and Silver Mountain Express makes it even more memorable with its private car service. From the esteemed Chautauqua Auditorium to the vibrant Fox Theatre, they offer reliable transportation to concert venues across Boulder. Eliminate the stress of parking and traffic, and let their experienced chauffeurs drop you off and pick you up, ensuring a hassle-free evening of entertainment.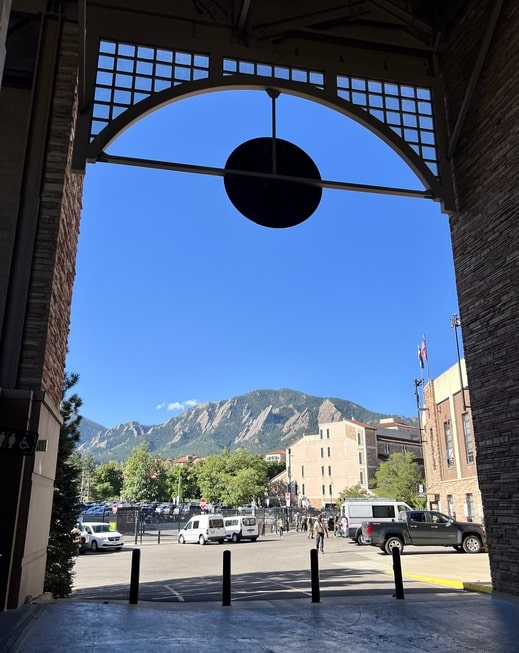 Frequently Asked Questions
Frequently Asked Questions
How long does the car service from Denver Airport to Boulder take?
The driving time from Denver International Airport to Boulder is around 55 minutes when conditions are perfect. Depending on local weather and traffic patterns, it can take longer on occasion.
What kinds of vehicles are used for the Denver Airport to Boulder car service?
Our fleet is comprised of well-maintained luxury vehicles, including sedans, vans, and SUVs. If you reserve a shuttle to Boulder from Denver, we'll provide the best vehicle for the job, depending on the number of people in your party and the amount of luggage and recreational gear you bring.
How often does the car service from Denver to Boulder run?
Because our shuttle services are private, we will operate around your schedule. We're happy to provide transportation every day of the week, and we can handle pickups and drop-offs at any hour of the day or night. We recommend making your reservation at least 12 hours in advance. For any last-minute reservations, please call us at (720) 440-4202. Our dispatch office is open 24/7.
Can my Denver to Boulder car service stop at grocery stores, liquor stores, or dispensaries on the way so I can stock up on supplies?
Absolutely! We want to ensure you have everything you need to enjoy your stay in Boulder. We only ask that you arrange all stops in advance. The fee for additional stops starts at $100/hour.
How experienced are your drivers?
The shuttle from Boulder to Denver is our most popular route, which means all our professional drivers are highly experienced and know the roads well.
If my flight is delayed or canceled, will you still be able to accommodate my party?
Please call or text your driver as soon as you learn that your schedule has changed. If the driver does not confirm receipt, please call our customer service line at (720) 440-4202. Please note that scheduling changes can result in additional charges.
What is your cancellation policy?
If you need to cancel your shuttle from Denver to Boulder for any reason, please call (720) 440-4202 as soon as possible. If you cancel less than 72 hours before the prearranged pickup time, a fee for the full charge for the service will apply.
Do you provide car seats or booster seats?
Yes! There is no need to lug a bulky car seat on your flight. Simply request one in advance, and we'll make sure to provide it in your vehicle free of charge.
Is smoking allowed in your vehicles?
For the health and comfort of all our clients, we prohibit smoking in our vehicles. If any passenger smokes while inside the vehicle, a cleaning fee of at least $300 will apply in addition to the cost of repairing any smoke-related damage.
Are pets allowed in your vehicles?
We know furry friends are part of the family, so we're happy to accommodate them. Please let us know in advance if you'll be bringing any pets.
Game Day Excitement
If you're a sports fan heading to a game in Boulder, Silver Mountain Express has you covered. Whether it's a University of Colorado Buffaloes football game at Folsom Field or catching a basketball match at the CU Events Center, their private car service ensures you arrive at the game on time and in style. Enjoy the pre-game festivities without worrying about parking or navigating through crowded streets. Silver Mountain Express will be waiting to transport you to and from the game, providing a luxurious and convenient experience.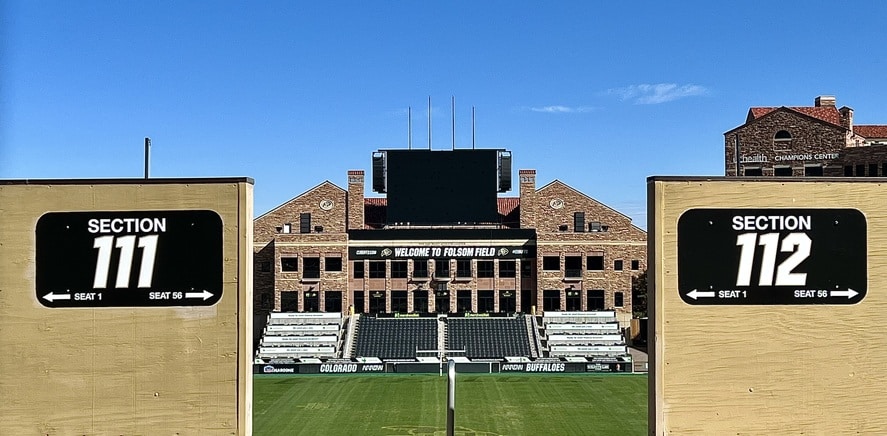 Unparalleled Comfort and Safety
Silver Mountain Express prides itself on offering top-notch service, focusing on passenger comfort and safety. Their fleet of luxury vehicles includes sedans, SUVs, and vans, all meticulously maintained and equipped with amenities to enhance your journey. Sit back and relax in plush leather seats, enjoy climate control, and take advantage of state-of-the-art entertainment systems. With highly skilled and professional chauffeurs at the wheel, your safety and satisfaction are their utmost priorities.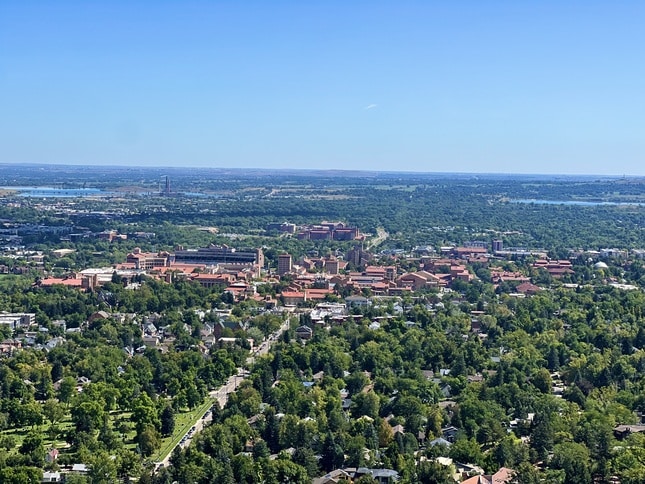 Convenient Booking and Availability
Booking your private car service with Silver Mountain Express is a breeze. Simply visit their website or contact their dedicated team to make a reservation for your desired date and time. They offer flexible scheduling options to accommodate your specific needs and ensure a seamless experience from start to finish.
When it comes to private car service in Boulder, Silver Mountain Express is the epitome of luxury and reliability. Whether you're heading to a hotel, concert, or game, their experienced chauffeurs and exquisite vehicles will elevate your transportation experience. Sit back, relax, and let Silver Mountain Express handle the details while you enjoy the convenience and comfort of their premium service. Book your private car service with Silver Mountain Express and embark on a remarkable journey in Boulder.
Book Your Private Transportation to Boulder Today!