Colorado's Gilpin County contains the city of Black Hawk known also as "The City of Mills." It is a well-liked vacation spot because casinos are permitted there. Beautiful scenery, nestled in the Rocky Mountains, and only a 35-minute drive from Denver, Colorado
However, you need to look no further than Black Hawk, Colorado if you're searching for the ideal location for your upcoming meeting or event. Like miners during the Colorado gold rush and numerous visitors to the region's casinos, your group might even strike it rich while on the trip. It is simple for your team or group to enjoy a getaway from the big city using a black car service since Black Hawk is just 40 minutes west of Denver.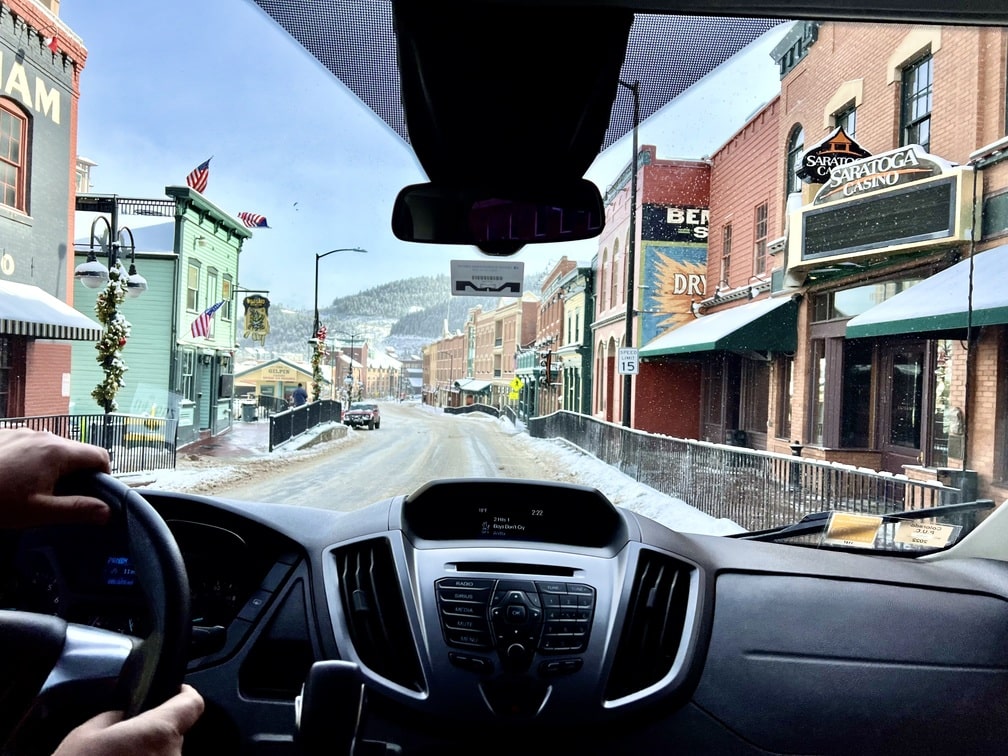 Several thrilling and suiting events might provide you comfort in several varieties like lodging, entertainment, dining, and outdoor activities here. Even though Black Hawk is only two square miles in size, there is a lot to see and do there.
Additionally, there is lots of space for gatherings. Six meeting rooms are available at the Monarch Casino Resort Spa Black Hawk, but that is just the beginning. In this article, we'll be talking about Black Hawk and how to get there easily, so stick around till the end to get the full guide.
Black Hawk is the least populated city in Colorado with 118 residents. Prospector John H. Gregory made his initial find of lode gold in one of the oldest settlements in Colorado. Black Hawk quickly developed into the county's primary location for milling gold ore.
On the 1990 Colorado ballot, the City's leaders joined forces with Central City and Cripple Creek to support the proposition to permit small-stakes gambling in the towns' commercial areas. After the vote, gaming started on October 1st, 1991. Additional legislation was introduced in 2008 to increase the betting cap, add new table games, and permit casinos to operate around the clock.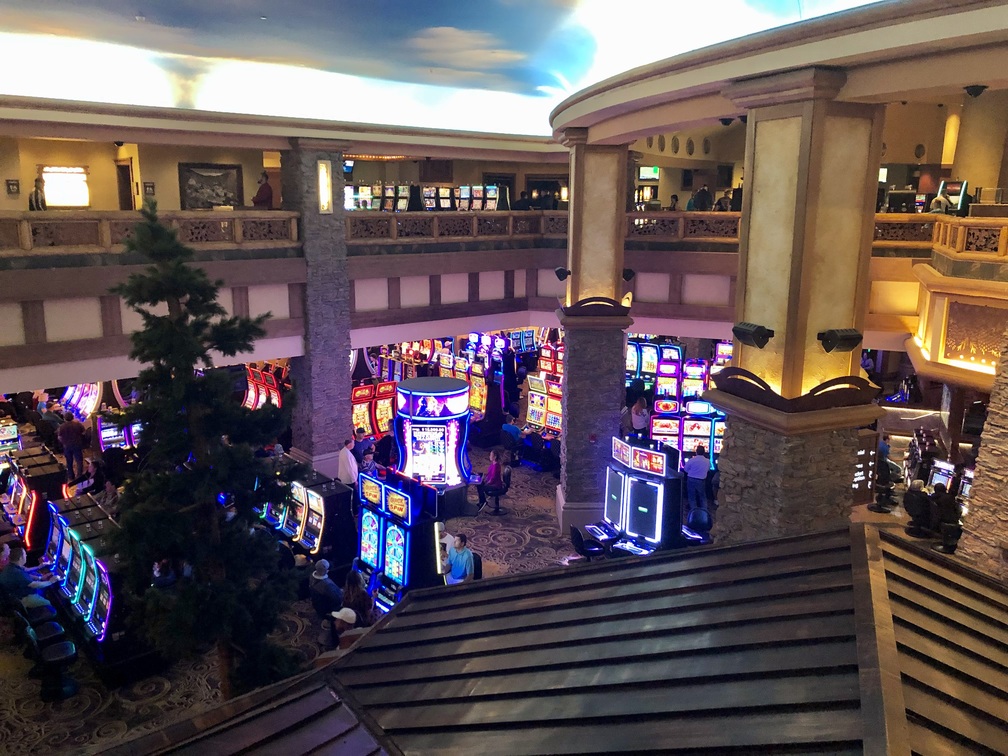 What makes Black Hawk Casino Special for your Destination?
You may be curious as to why Black Hawk is a fantastic location for gatherings and events. There are many events and meeting locations in the nearby city of Denver, but occasionally you want to get away from the bustle of the big city and give your group a memorable and enjoyable experience.
After the meetings are finished, Black Hawk is the ideal location to enjoy thrilling casinos, mouthwatering dining, and cozy lodging.
Since there are 18 casinos in Black Hawk, some of which are open around the clock, seven days a week, it is the biggest gambling hub in the state of Colorado.
Furthermore, Black Hawk's casinos are very strict about the 21-year-old legal gambling age in Colorado. In some casinos, you can bring your kids to restaurants and hotels, but generally, you can't bring them to the gaming floor. At the entrance to the casinos, patron IDs are inspected.
Colorado voters increased the maximum bet to a maximum bet of $100 on any single wager in 2008, up from a maximum bet of $5 for limited-stakes gambling. A penny can be bet on some slot machines.
The Black Hawk casinos offer various casino games, including live blackjack, roulette, craps, and poker variations like Texas Hold'em, Let it Ride, Omaha, 3 Card, and more. You can choose from a wide selection of video poker terminals as well as the newest video slots by the traditional slots for gaming.
Come prepared to gamble! Many casinos will either comp your drinks or, at the very least, give you a discount if you're playing.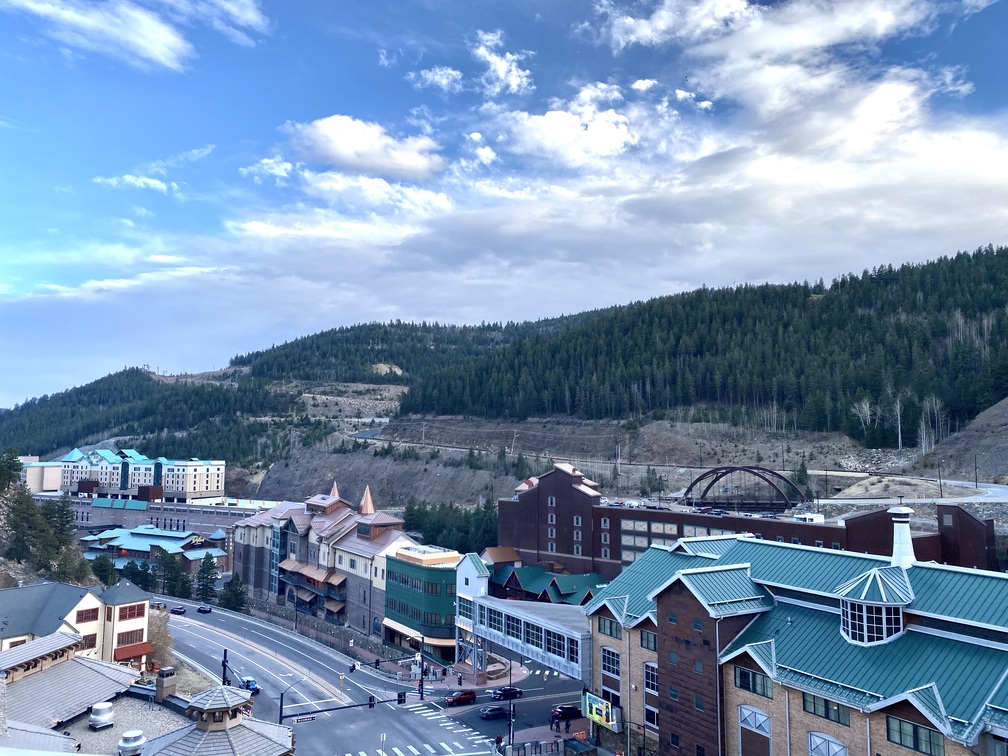 However, the Black Hawk casino list of casinos is provided below:
Richman Street 111
80422 Black Hawk, Colorado
(720) 946-4000
BLACK HAWK STATION CASINO
Gregory Street, 141
80422 Black Hawk, Colorado
(303) 582-1323
BULL DURHAM SALOON & CASINO
Main Street 110
80422 Black Hawk, Colorado
(303) 582-0810
Gregory Street 101
80422 Black Hawk, Colorado
(303) 271-2500
Gregory Street 101
80422 Black Hawk, Colorado
(303) 271-2500
Main Street, 131
80422 Black Hawk, Colorado
(303) 777-1111
Main Street 101
80422 Black Hawk, Colorado
(303) 582-6100
Main Street, 321
80422 Black Hawk, Colorado
(303) 582-1800
Main Street, 131
80422 Black Hawk, Colorado
(303) 582-2775
MONARCH CASINO BLACK HAWK
Main Street, 444
80422 Black Hawk, Colorado
(303) 582-1000
Gregory Street, 530
80422 Black Hawk, Colorado
(303) 582-1100
Main Street, 11
80422 Black Hawk, Colorado
(303) 582-1133
THE LODGE CASINO AT BLACK HAWK
Main Street 240
80422 Black Hawk, Colorado
(303) 582-1771
WILD CARD SALOON & CASINO
Main Street 120
80422 Black Hawk, Colorado
(303) 384-3833
Transportation to Monarch Casino with a Car Rental Service/Shuttle
Are you looking for how to get to the Monarch Casino in Black Hawk? Well, below we've provided a list of routes that can help you reach your destination using a car rental service:
I-70 West, Clear Creek Canyon Road, and I-170 West
I-70 West, Clear Creek Canyon Road, and I-170 West
Clear Creek Canyon/US-6 West/I-70 West
Denver Boulder Turnpike US-36 East US-6 West Clear Creek Canyon Road
Central City
US-6 W/Clear Creek Canyon Rd. I-70 W
CO-119
CO-119 Central City Parkway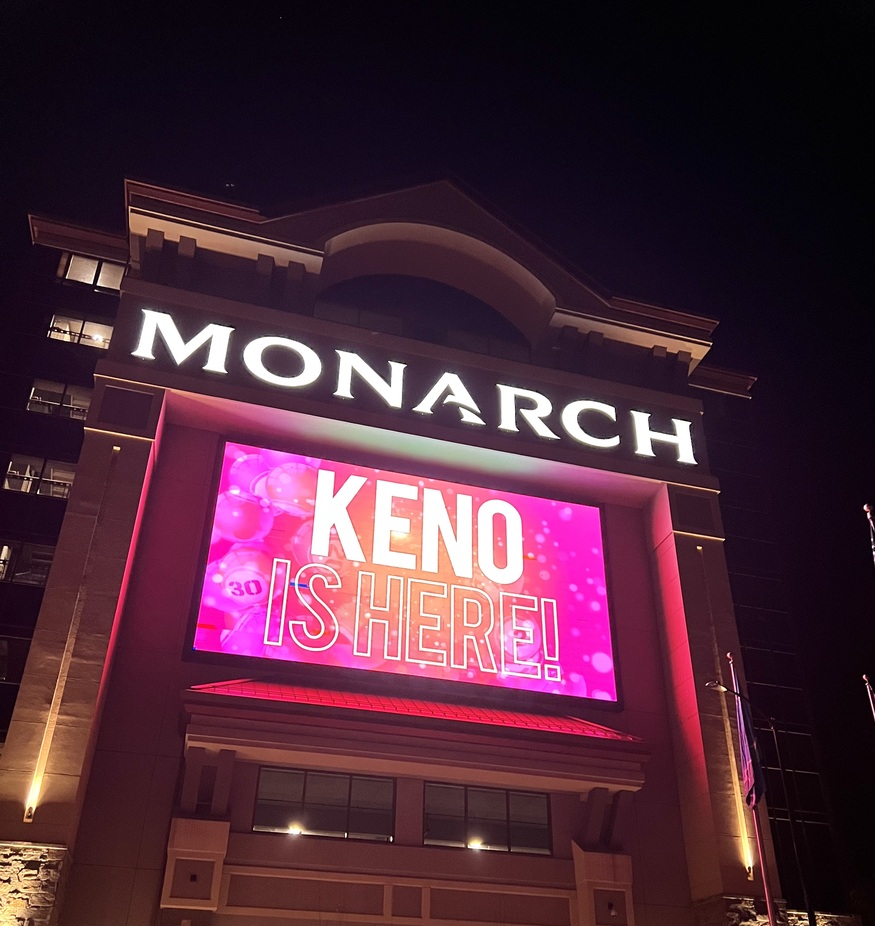 Using a Shuttle Bus
From Central City, Black Hawk, Denver
How to Get to Ameristar Casino by Road Transport
Using Silver Mountain Express black car service, we have been able to provide you with directions to the Ameristar Casino in Black Hawk Colorado.
Let's find out how long it takes you to travel by car to Ameristar Casino and Hotel. These are the routes and lines that have stops close to where you want to go:
From the Physician Clinic- First Eye Associate, Omaha. It takes a 75-minute drive.
From Little Caesar's Pizza-Omaha. It takes 123 minutes.
From Godfather's Pizza- Omaha. It takes 113 minutes to reach your destination
From Beijing Restaurant, Council Bluffs- it takes up to 63 minutes.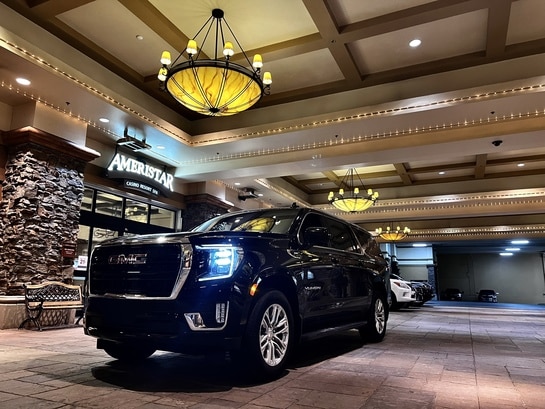 Where can I hire a Car Service to drive me to Black Hawk Casino from the Airport?
Silver Mountain Express black car service offers pre-arranged ground transportation in luxurious car vehicles: well-kept cars that are driven by a limo or professional driver and chauffeurs.
They're known for reliability, professionalism, premium experience, safety, and good and competitive pricing.
Additionally, a limousine is one major black car service vehicle mostly used in this agency.
Their service is luxurious and more comforting because they offer airport transfer so you don't have to bother boarding a public shuttle from Denver airport checkpoint to checkpoint to get to your destination.
Silver Mountain Express has a 6-year prestige of quality, luxury, trust, and reliability. All you've to do is to head to their website and find a suitable black car service that suits you. If you've any further inquiries, just contact their customer support on their website.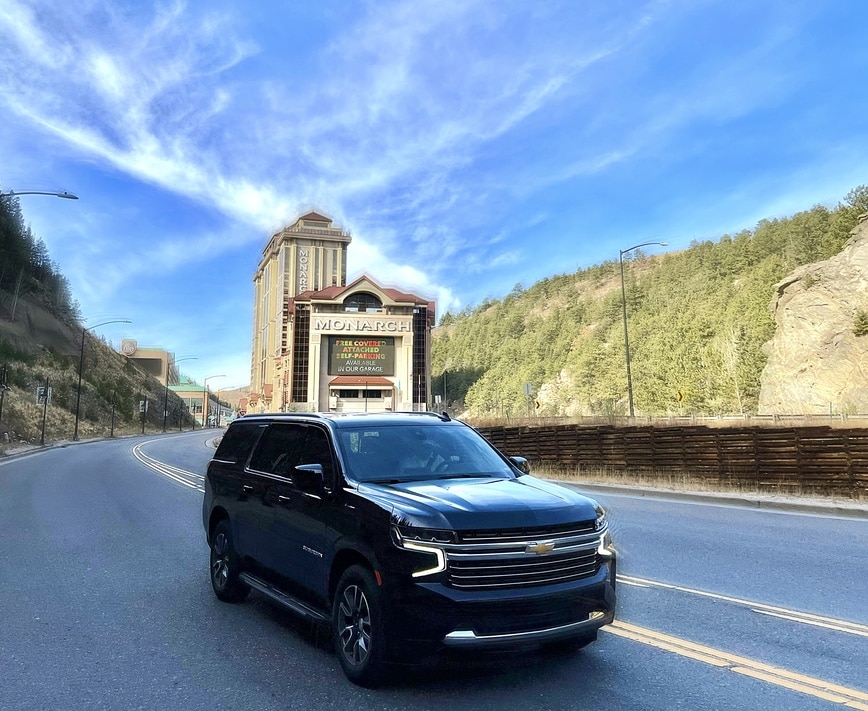 Final words
Black Hawk Casino is well-known for being the biggest and best casino in all of Colorado. Even so, there are still some places where children are not permitted, most notably the gaming and gambling areas. Since it is a location where casinos and gambling are legal, it draws a lot of tourists and visitors from all over the world, especially after learning that the casino's past includes gold mining.
In conclusion, the Black Hawk casino is a place for more than just gaming, meetings, and events; it's also a place to relax, unwind, and enjoy the excitement and energy that come with being a busy but well-run location.